---
When we are harmed by another, our view of the world changes, and there is no guidebook or set rules on how to process and deal with that shift in our perceptions. Carrying on with our lives in the same manner as we did before is often just not possible.
After a 62% drop in the number of victims of violent crime across America between 1994 and 2015, this rate is once again on the rise.
In 2018 there were 3.3 million people who had been the victim of a violent crime in the US, an increase of 604,000 from 2015. This increase came from cases of rape and sexual assault, aggravated assault, and simple assault according to the United States Bureau of Justice Statistics' National Crime Victimization Survey (NCVS). Furthermore, fewer people are reporting violent victimizations to police than they were prior to 2015.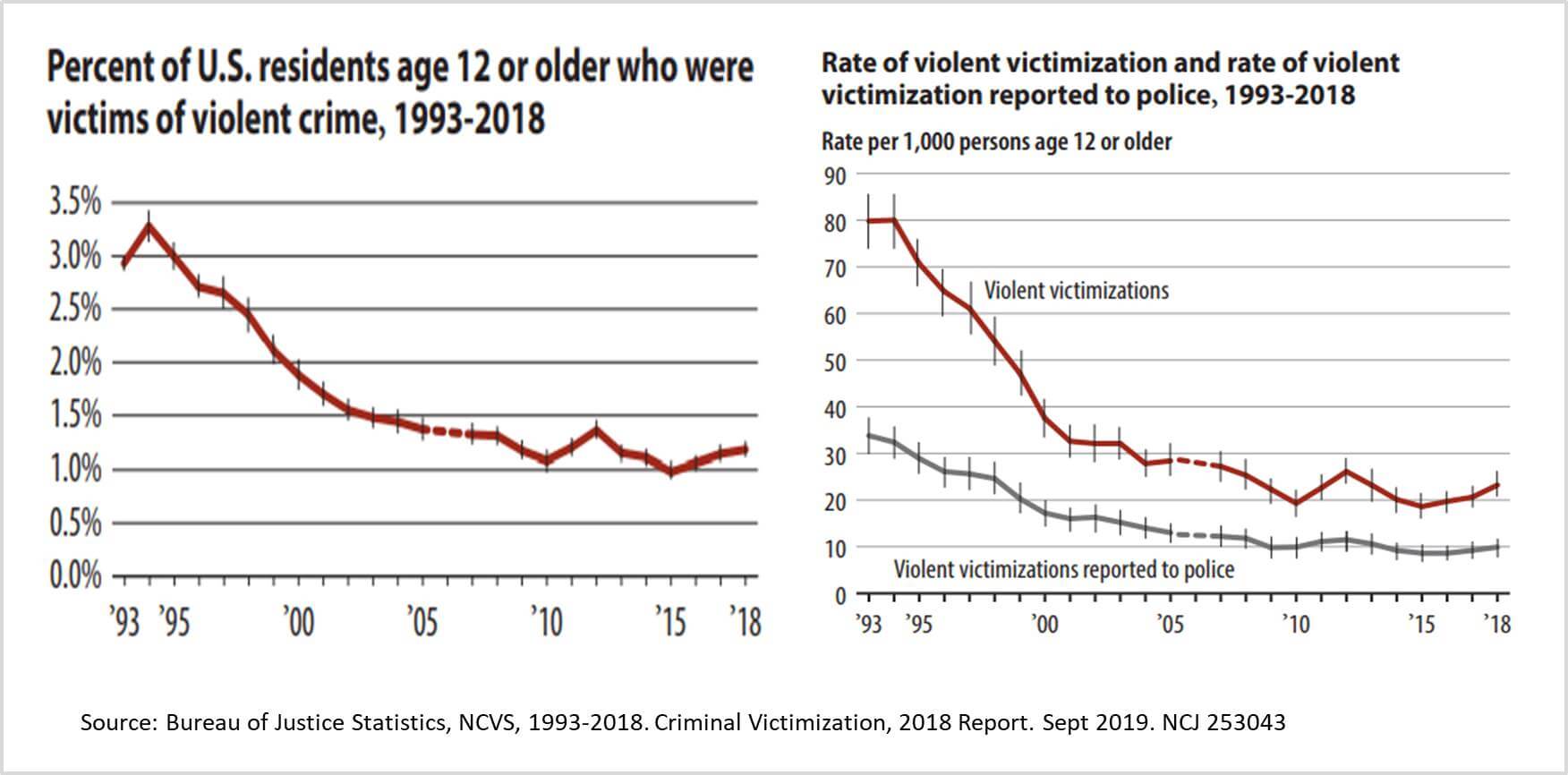 Being the victim of a criminal act can be extremely traumatic and its impacts can last for months or even years. Laurence Miller in his paper 'Psychotherapy of Crime Victims: Treating the Aftermath of Interpersonal Violence' states that 40 to 70% of people who have experienced crime-related traumas have then been diagnosed with Post Traumatic Stress Disorder (PTSD). Anxiety and depression are also very common among crime victims with issues of substance abuse sometimes arising in their attempts to cope with the symptoms they have been left with. Family members of crime victims can also suffer trauma and psychological symptoms leaving them struggling to cope and severely impacting their daily lives.
Often there are ongoing court cases that also need to be dealt with. There could be a trial where a victim is required to give evidence, relive their experience, and potentially be cross-examined in court. All of these areas can produce ongoing stress and anxiety and induce psychological symptoms, panic attacks, and further PTSD symptoms.
The justice system does not move quickly. The procedures that need to be followed can be slow, drawn out, and ongoing. Miller's research highlights that PTSD is higher among those who have to endure criminal proceedings in the justice system compared to crime victims in general. PTSD is now a recognized disorder that can follow crime victimization. Flashbacks and nightmares, interpersonal distancing, cognitive function impairment, anger, grief, fear, and anxiety – all are symptoms that can be present leaving a sufferer struggling to live with them day after day.
Psychotherapy is one avenue that has proved very successful in helping people psychologically in these circumstances. Therapy can provide support and advice on how to deal with feelings and emotions, reactions and responses to others, and events in their lives. It can provide practical help to begin to address the areas of most concern and actively help an individual begin to move forward in a positive way.
Talking, whether with a trained and qualified therapist or with a close friend can be enormously beneficial to us all in different stages in our lives. When we have experienced trauma from crime, talking therapy can be a route to process the feelings involved and an aid to deal with them. There are many avenues available to access support and trained therapists. Furthermore, if you are a qualified therapist seeking to provide support for individuals in need, there are many options available for you to use your training and provide that help and support.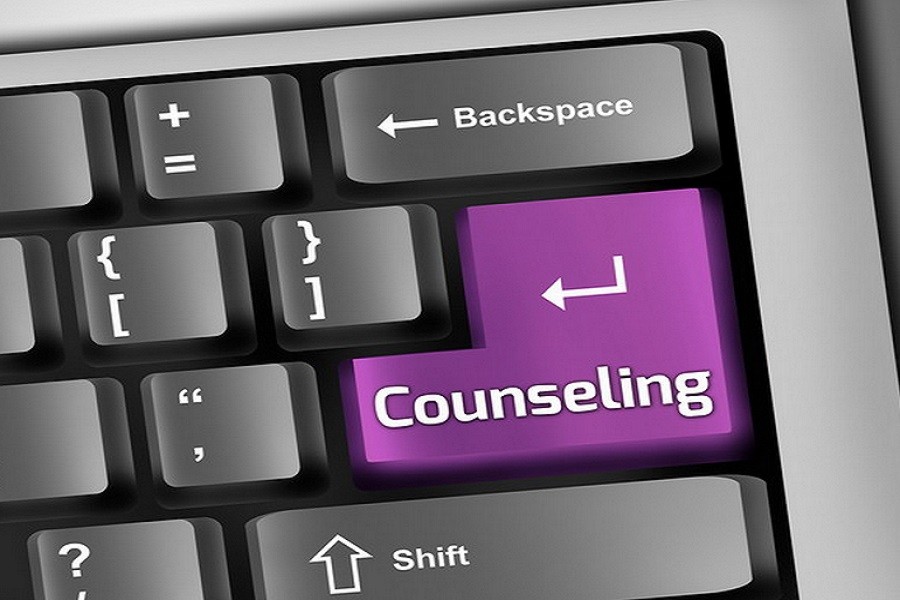 In an ongoing research study carried out by University College London (UCL) focusing on older victims of crime, early findings indicate that therapy can be effective in reducing distress in the months after a crime and help with depression and anxiety in the longer term.
The use of a cognitive behavioral approach to support victims of crime has become increasingly popular and effective. Cognitive Behavioral Therapy (CBT) is often used to help victims of crime deal with the trauma they have experienced. It is based on the belief that our attitudes and thoughts are connected to our behavior and therefore changing those thoughts and cognitions can have positive impacts on our behaviors.
It is used in both one-to-one therapy and in group therapy and aims to help people understand their thought processes and attitudes in order to change and improve their behavior choices.
Researchers from UCL, funded by the National Institute for Health Research have been working with the charity Mind and with the Metropolitan Police to trial a new approach in providing support for older adults over the age of 65 who have been the victim of a crime. Individuals in this age group often have fewer family or friends around them to provide them with the help and support they may need.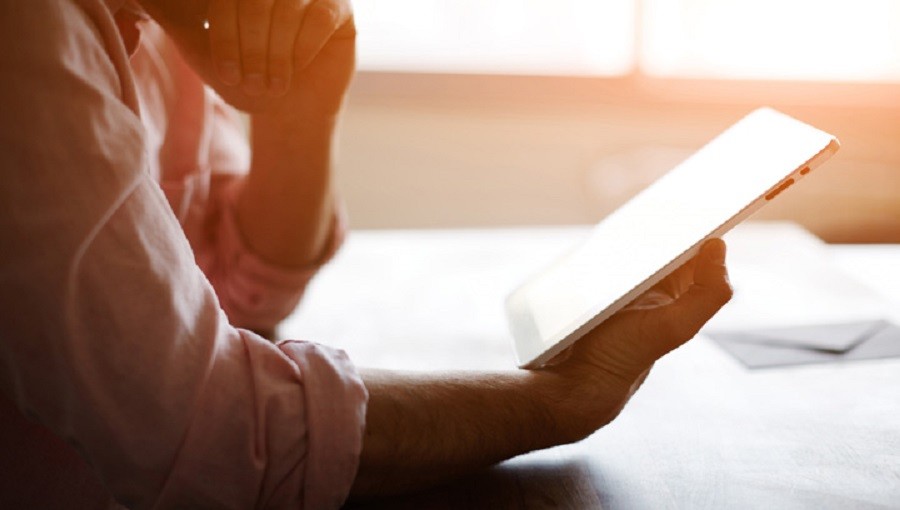 Teams from Scotland Yard's Safer Neighbourhood units have been visiting older crime victims within the community within one month of a criminal incident, providing support and signposting to professionals who can help.
After 3 months these visits are followed up by one of the researchers who check in with the older person and see if they have taken up any of the help offered and where their levels of distress now are as a result. If they are still experiencing psychological stress they are offered the opportunity to be involved in the trial intervention project, where they will continue to see their GP but also have access to the specially designed Victim Improvement Package. This provides up to 10 sessions of therapy with a trained therapist using a cognitive behavioral approach from local Mind organizations.
Early results have indicated that 1 in 5 older victims of crime continue to suffer distress as a result of that crime 3 months after the incident took place. The researcher's pilot study found the CBT therapy approach was effective at reducing depression and anxiety in these older adults. If results from the full study continue to support the use of such a support therapy package, this is an approach that could be rolled out across the UK to the great benefit of older victims of crime.
Crime within society is sadly an inevitable occurrence. There are individuals whose morals are misaligned and as a result, can do harm to others causing trauma and changing those victims' lives in a devastating way. Research into the methods and therapy options that can provide support is encouraging and continued analysis of which programs are more effective can help in the development and progression of support in this much-needed area.
References
Fader, S. (09 December, 2019) Online Counseling Jobs: Understand a Career in Online Therapy. Betterhelp. Retrieved from https://www.betterhelp.com/advice/careers/all-about-online-counselor-jobs-making-a-career-of-online-therapy/
Fraga.J (20 July, 2018) Therapy for Every Budget: How to Access It. Healthline. Retrieved from https://www.healthline.com/health/therapy-for-every-budget
Miller, L. (1998). Psychotherapy of crime victims: Treating the aftermath of interpersonal violence. Retrieved from https://www.semanticscholar.org/paper/Psychotherapy-of-crime-victims%3A-Treating-the-of-Miller/3e8f16c06ab351007cf3eea16b63a6ce2b2f8902
Mind (October 2017) Cognitive behavioural therapy (CBT). Retrieved from https://www.mind.org.uk/information-support/drugs-and-treatments/cognitive-behavioural-therapy-cbt/
MayoClinic. Post-Traumatic Stress Disorder (PTSD). Retrieved from https://www.mayoclinic.org/diseases-conditions/post-traumatic-stress-disorder/symptoms-causes/syc-20355967
Morgan, RE., Oudekerk, BA. (September 2019) Criminal Victimization, 2018. US Department of Justice, Bureau of Justice Statistics. NCJ 253043. Retrieved from https://www.bjs.gov/content/pub/pdf/cv18.pdf
National Institute for Health Research. Retrieved from https://www.nihr.ac.uk/
Types of Psychotherapy.UK Council for Psychotherapy. Retrieved from https://www.psychotherapy.org.uk/what-is-psychotherapy/types-of-psychotherapy/
US Department of Justice, Bureau of Justice Statistics. (September 2019) Criminal Victimization, 2018. Summary. NCJ 253043. Retrieved from https://www.bjs.gov/content/pub/pdf/cv18_sum.pdf
Victim Improvement Package Trial. Frequently Asked Questions. University College London. Retrieved from https://www.ucl.ac.uk/victim-improvement-package-trial/frequently-asked-questions
Victims of Crime. The Trauma of Victimization. Retrieved from https://victimsofcrime.org/help-for-crime-victims/get-help-bulletins-for-crime-victims/trauma-of-victimization