---
Jailed for life in April 2007 for the murder and dismemberment of her husband in New Jersey, Melanie McGuire maintains she is innocent. With numerous appeals being rejected, McGuire has turned to a new outlet to have her case examined and her guilt questioned; the Direct Appeal Podcast.
Criminology Program Director, Dr. Meghan Sacks and Associate Professor of Criminology, Dr. Amy Shlosberg, both from Fairleigh Dickinson University in New Jersey, have agreed to review the evidence, interview those involved and dig down into the investigation of Bill McGuire's murder.
During her trial, the prosecution presented that Melanie McGuire had shot and killed her husband inside their home on the night of 28 April 2004. They said she then dismembered his body and put his remains into three suitcases. Suitcases that were found washed ashore at Virginia Beach near Chesapeake Bay five days later. Labeled the 'suitcase killer' by the media, Melanie's case has been covered on 48 Hours, 20/20 and CourtTV.
Across 14 podcast episodes, Meghan Sacks and Amy Shlosberg are presenting their investigations, interviews, and discoveries on this case. This includes extensive interviews with Melanie McGuire herself from Edna Mahan Correctional Facility for Women in Clinton, New Jersey. While Sacks and Shlosberg will come to their own conclusions about whether they believe Melanie McGuire is innocent, their investigations aim to explore how her case was handled and the fairness of her trial.
The first episodes were released on 06 May 2019 and you can listen to Direct Appeal as new episodes are released each week on iTunes and Google Podcasts and at the website directappealpodcast.com. Episode 14 is yet to be recorded with the hosts waiting for any new information that may come forward from the public before they draw their final conclusions. It is a unique way to explore a case and promises to be a fascinating journey in search of the truth.
Amy Shlosberg has kindly given me some of her valuable time to answer some questions about the case and the podcast.
Q&A with Amy Shlosberg, Direct Appeal Podcast Co-Host
---
Q. Within your role as a criminologist, is this type of case review something you do regularly, reviewing the evidence and coming to your own conclusion from your research on the guilt or innocence of a convicted offender?
AS – No, I do not typically review cases like this in this manner. In my courses, my students will analyse a case and come to their own conclusions based on the evidence known, however, this is just a class assignment and does not go any further. As a criminologist, I conduct objective research on a variety of topics using both quantitative and qualitative methodologies.
Q. Investigating this case in a podcast series is an interesting and quite unique approach. How did you feel about it being a podcast and did that idea make the project more or less appealing to you to be involved in?
AS – I am a huge fan of podcasts, specifically in the true crime/investigative journalism areas. The idea for this podcast happened organically and was not something we sought out to do.
Q. Melanie McGuire was convicted of murdering her husband in 2007 and 12 years later still maintains she is innocent. Did you already have an opinion on her guilt or innocence before you started this investigation, or did you try and keep an open mind until you had reviewed the evidence for yourself?
AS – Both Meghan and I have always tried to look at this case in an objective manner and not form a conclusive opinion. We have both been open-minded throughout the investigation, and continue to be.
Q. It seems that Melanie is taking a big risk in participating in the Direct Appeal podcast. If your investigation doesn't prove favorable to her, her open discussions and your conclusion could significantly damage her appeals. Does this encourage thoughts that she must really be innocent to take this risk?
AS – That's an interesting question and one that we have pondered. Melanie's lawyer advised her against this project, however here we are. Her participation could be indicative of an innocent woman who is willing to take the chance, or someone who is guilty who feels as though there is nothing to lose.
Q. Listening to Melanie tell her version of events so far, it strikes me that if she did indeed murder her husband, she is a very calculated woman in being able to discuss events like she is. Is this something you have experienced before and why do you think would she push for this podcast investigation if she is guilty?
AS – I believe that an innocent person is able to recount details in the manner in which Melanie does. However, there always exists the possibility that Melanie is a sociopath. Sociopaths often show signs of caring, sincerity, and trustworthiness, when in fact, they are manipulative, often lie, lack empathy and have a weak conscience that allows them to act recklessly or aggressively, even when they know their behavior is wrong.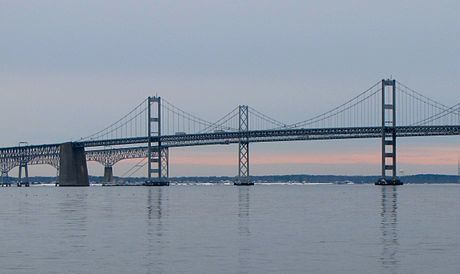 Q. This is a particularly brutal murder involving the dismemberment of the victim Bill McGuire. It is interesting from the perspective of a female offender carrying out such a violent act. What is your experience involving women being the perpetrators of such violent crimes?
AS – When females murder, they often kill someone they know, so that is not unusual. Neither is the method of using a sedative or a poison but shooting is not the norm and neither is dismemberment for a female. That is rare and certainly brings an extra layer of scrutiny to this crime.
Q. These early episodes have focused on Melanie and Bill's relationship and have highlighted it was fairly rocky from the beginning. There have also been indications of alleged controlling issues from Bill towards Melanie and certainly coercion regarding his speeding infraction where she lied in court for him. It was a little confusing what actually happened there, what was your interpretation of that incident?
AS – Melanie says that Bill asked her to lie for him in court and say she was a driver because he feared losing his license. He had a lot of speeding infractions. Melanie agreed so that was her choice but it did not seem like something she really was comfortable with. She was jeopardizing her future and apparently, some of their roommates agreed because they contacted the police and tipped them off to this plan. Bill and Melanie were both facing perjury charges and Melanie took a deal that she thought would save her for sure and save him from jail time. Bill was very angry, feeling betrayed by her actions and Melanie says she felt very guilty for a long time but a year later, she realized that Bill should never have put her in this position. Meg's take on this: without knowing Bill's version, of course, it is difficult to assess but my feeling is that Melanie was truthful about this incident and that she had no reason to lie about this. She wasn't the driver of the car and there would be no reason for her to be involved otherwise. She took a deal as advised by her attorney but was afraid to tell Bill. It resulted in some more challenges in an already volatile relationship.
Q. You teach wrongful conviction classes at the University. Are there aspects of this case that have struck you as being at risk for wrongful conviction? The evidence from my understanding against Melanie is mainly circumstantial with no forensic evidence to put her at the alleged crime scene.
AS – Yes, the lack of scientific evidence was an initial red flag. However, there are many situations in which guilty people are convicted without anything more than circumstantial evidence. Once we started digging, there were several contradictions that arouse and just simply alternative explanations that were never explored. Lastly, the lack of experts presented by the defense was problematic. Several of these issues and more are discussed in episodes 4-13.
Q. We have to wait for further episodes to follow the story onto the next stages, but currently at Episode 3, Melanie has described her actions after she last saw her husband. You mentioned some of these actions are a little odd. How do you feel her behaviors in this period contributed to suspicion eventually being placed on her for foul play?
AS – I think Melanie did many things that seemed suspicious, especially in the days following Bill's disappearance. It was these very moves that made her the primary suspect pretty early on. At the same time, I do believe many of Melanie's explanations are sensible. These will be further explored in later episodes.
Q. I can't wait to hear the remaining episodes of Direct Appeal on this case and see how your investigation goes and of course hear your conclusion. When will the next episodes be released?
AS – Episode #4 will be released this week (week of 5/13) and then one episode per week until we reach episode #13. At that point, we will gather up all the tips we receive and also ask the listeners to submit questions for Melanie. She agreed to answer listener questions (as long as they are respectful and not about her children) and concerns. We will then record the final episode, number 14, where we will share our final conclusions, listener theories and the answers the previously submitted questions.
Q. Now you have concluded your investigation, is this a process you have enjoyed doing in podcast form and do you think you will undertake a similar project again on another case?
AS – Yes, it has been incredible (although very time consuming) and we have been discussing the possibility of a season two.
---
Thanks Amy for answering my questions and best of luck with the rest of the podcast! Find out more about the case and listen to podcast episodes at the Direct Appeal website.