---
Nineteen years of life is so devastatingly short. The average life expectancy in the United States is seventy-seven years old. To have experienced only those first nineteen years and no more is cruel and exceptionally unjust.
Melissa Witt will forever be nineteen years old. Her life was brutally cut short, in a way that none should ever have to endure. It was the hands of another human being that caused her death. Melissa Witt was murdered in cold blood and this impactful documentary poignantly called 'Uneven Ground' tells her true story.
Few people understand the Melissa Witt case as well as Director and Producer LaDonna Humphrey. The production of this documentary has come after years of work hunting down Melissa's killer.
LaDonna has devoted a significant portion of her life to researching and sharing the story of Melissa Witt, a teenager who she has never met but feels a deep connection to.
Through Uneven Ground, LaDonna and her team have succeeded in bringing Melissa to the forefront of people's minds, ensuring that she will never be forgotten. By harnessing the power of both audio and visual mediums, this film allows the team to tell Melissa's story with the depth of compassion it deserves while pursuing justice for her with unyielding determination.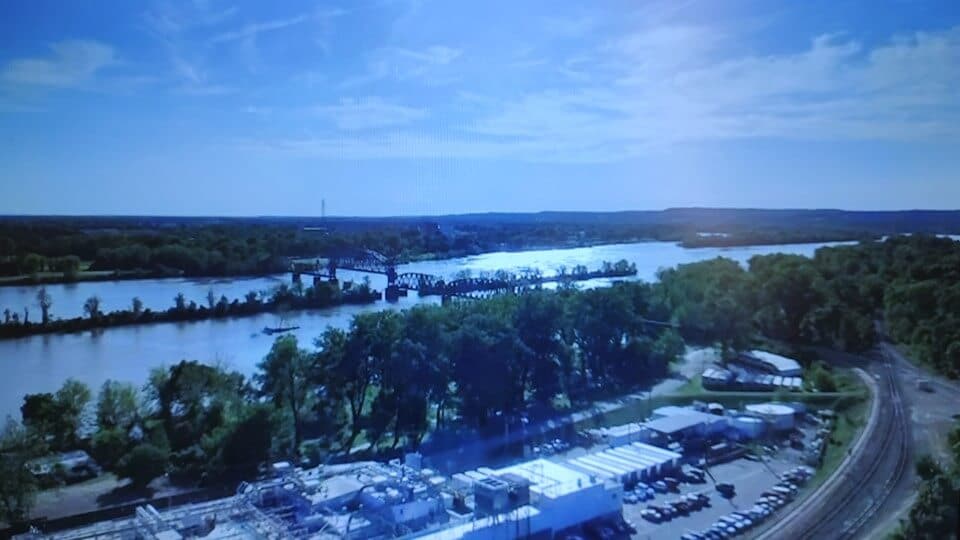 Fort Smith is a town that sits in the northwest of Arkansas, right on the Arkansas River. It's picturesque and friendly. Melissa lived there with her mom, Mary Ann, and she grew up with friends around her all full of hopes and dreams for the future. In 1994 she was at college, taking classes in the morning and working as a Dental Assistant in a local dental practice in the afternoon.
Thursday, December 1, 1994, was a normal day for Melissa. With thoughts of Christmas on her mind and her planned night out with best friend Tara the following evening, she was happy and relaxed.
"One thing I want to say to her, I want to tell you she is loved more than anything in the world and I'd just love to have her back, and if she's able to see me or to hear me I love her with all my heart." – Mary Ann Witt, Melissa's Mom
Melissa arrived at Bowling World in Fort Smith early that evening to meet her mom who was playing in a league match with the local team.
The events however in those next few minutes of Melissa's life were likely her most terrifying. The haunting mystery of those moments within that parking lot, outwith the view of any security cameras, holds the key to Melissa's disappearance and her subsequent murder.
No one but Melissa's abductor knew what was happening that night next to her White 1995 Mitsubishi Mirage.
Her Mom playing bowls inside with no idea her only daughter was in so much danger right outside those front doors. It is every family's worst nightmare. Melissa Witt was never seen alive again.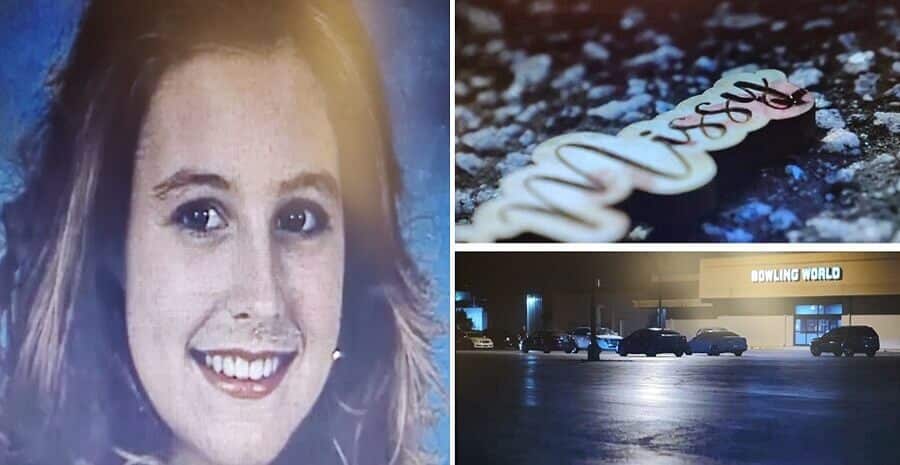 This documentary starts at the very beginning of this tragic story and walks through what happened in this case, step by step. There is a mix of footage and clips from back in 1994 when Melissa disappeared to interviews today with the detectives who worked her case and are still passionately fighting for her and her family.
It is a story that pulls you in and this documentary has been filmed so that you want to know more. More about what happened and how it ended. Melissa's case is now twenty-nine years old. Ten years older than Melissa was when she was killed. Twenty-nine years of life that has been stolen from her.
The choice of imagery, gentle background music, and creation of movement within those images that have been used in this documentary are carefully edited around interviews and memories by people who were there at that time. Together, this combination makes this true crime documentary gripping and engaging to watch.
Within these 48 minutes, you get to know Melissa. The way people talk about her, those searching while she was missing, people who knew her, her friends. You understand this was a beautiful young woman just starting out on her own independent life with everything to live for. Her disappearance was completely out of character.
What works in this film is how the graphics follow the story. How you are shown Bowling World and the parking lot where Melissa was last seen. Her car and her keys found next to it. All the way through to the vast open space of the Ozark National Forest, 50 miles away in Franklin County where she would eventually be found.
The stark contrast between Fort Smith, a populated busy area compared to this rugged landscape covered in trees and natural earth that is the Ozark Forest. There are beautiful areas of that forest and it is a stunning location for many but for Melissa Witt, on that night she was taken, that forest was a place of horror and fear.
Her final moments were spent surrounded by such emptiness. In the dark with shadows encircling her, there was nothing she could do against her attacker. The thoughts that must have gone through her mind in those minutes. It's hard to think about.
"Taken to a place that is so remote, you can go there and scream anytime at the top of your lungs, anytime day or night, nobody's gonna hear you." – Jay C. Rider
Jay C Rider is the former Captain of the Major Crimes Unit at Fort Smith Police Department. His dedication to Melissa's case is as strong as LaDonna's. He recounts becoming aware of her case and working the crime scene that was to follow. His memories are crisp and clear.
Chris Boyd Sr, the former Major for the Fort Smith Police Department also features in this documentary. He too is able to recount what happened that January in 1995 as it became clear Melissa was not coming home. Both are detectives who have worked side by side with LaDonna Humphrey in working this case and they continue to do so.
LaDonna and her team have led a tireless campaign in trying to find Melissa's killer. They have had to go down some dark and dangerous rabbit holes in their quest for the truth.
"It's difficult to work these cases cold because that's exactly what they've become, cold. People's memories lag. The evidence is not fresh like it used to be. You can't just run out and check things. It's not impossible. I've worked cases for 4 years and solved them. Jay C and I have worked cold cases and solved them. We're convinced we're going to solve this one." – Chris Boyd Sr.
I already knew the tragic story of Melissa Witt after reading LaDonna's first book The Girl I Never Knew. The details therefore of her harrowing story, were not new to me. But, watching this documentary brought everything to life about Melissa and her case. Now there are visuals. Locations and faces that now accompany what I knew about Melissa's disappearance. They are powerful forces in cementing this case and my interest in it.
The editing of this documentary is seamless with transitions between location footage, interviews, and voice-over narration working together. Although a significant portion of the footage dates back to Melissa's disappearance in 1994, the raw quality of the content only serves to enhance its authenticity and realism.
Uneven Ground could rival any Netflix or big-budgeted channel true crime documentary. It is a fascinating and harrowing deep dive into the case of Melissa Witt and it is a story that will stay with you. The team behind this film has been sensitive and compassionate in how they handled the case. They have brought Melissa's life and her untimely and horrible death into 2023 making sure the passage of time does not diminish the importance of Melissa's life and the hunt for the truth about her death.
I hope this documentary will bring in some new information in the quest to find justice for Melissa Witt and her family. Her memory is being honored in this film and its existence continues to push forward the fight to find her killer. If you are going to watch one documentary in the remaining half of 2023, make it this one.
---
Watch the trailer for Uneven Ground below
Uneven Ground: The Melissa Witt Story – 2023, 48 mins, 16+. Watch the full documentary on Amazon Prime here.
"Determined to find answers, LaDonna Humphrey and her investigative team spent eight years on a journey like no other. Never before seen case files, interviewing witnesses and potential suspects, and working alongside retired detectives to find justice."
If you do need a Amazon Prime subscription to watch, Join Amazon Prime with a 30-day Free Trial here.
---
Related Books: