By Jasmine Rivers.
---
When a car accident occurs, it often leaves individuals involved in a state of confusion and distress. Apart from dealing with any physical injuries or property damage, the legal repercussions of a car accident can also be unsettling.
The critical question in such situations is whether a car accident is considered a criminal or civil case. Understanding the distinction between these two legal categories is crucial for both parties and the legal system.
This article will discuss the factors determining whether a car accident is classified as a criminal or civil case, exploring the key differences between the two and shedding light on the potential consequences of each. This way, you'll know the next thing to do after a car accident. Read on!
Criminal Cases In Car Accidents
While most car accidents are handled through civil litigation or insurance claims, below are cases where criminal charges may be brought against the parties involved:
Reckless driving can result in dangerous consequences and legal penalties. It's a form of careless behavior that endangers the lives of other drivers, passengers, pedestrians, and cyclists. The consequences of reckless driving can range from minor traffic violations to more serious criminal convictions depending on the severity of the offense committed.
Reckless driving includes:
Speeding
Running red lights or stop signs
Tailgating other drivers
Weaving in and out of traffic lanes without signaling
Failing to yield the right-of-way to pedestrians or bicyclists
All these actions are considered dangerous by state law enforcement agencies, and offenders can face fines and jail time for their negligence.
Driving Under the Influence (DUI)
Operating a vehicle while under the influence of alcohol or drugs is a grave offense with substantial legal consequences. The severity of these consequences varies by jurisdiction, as individuals charged with DUI may face criminal charges or civil penalties. DUI laws are stringent, and the punishments can encompass fines, imprisonment, or the suspension of driving privileges.
Leaving the scene of an incident without stopping to aid or identify oneself is known as a hit-and-run. Depending on the circumstances, it can be considered a criminal or civil case. In some cases, if the driver only causes property damage, they may not face criminal penalties. However, they may still be held civilly liable and must pay compensation for any damage caused.
If someone is injured in an accident that the driver caused, then the situation will be treated differently by law enforcement and courts. Depending on state laws, this could result in more serious charges such as vehicular assault or even manslaughter. These types of incidents are typically regarded as criminal rather than civil cases.
In some circumstances, a driver's actions can have fatal consequences for innocent victims and result in vehicular manslaughter charges. Vehicular manslaughter is a criminal offense involving the death of another person due to a motor vehicle's negligent or reckless operation.
Depending upon the jurisdiction, it may be charged as a misdemeanor or felony offense. In most cases, vehicular manslaughter requires no intent to cause harm on behalf of the driver but rather occurs when an individual causes death through negligent driving.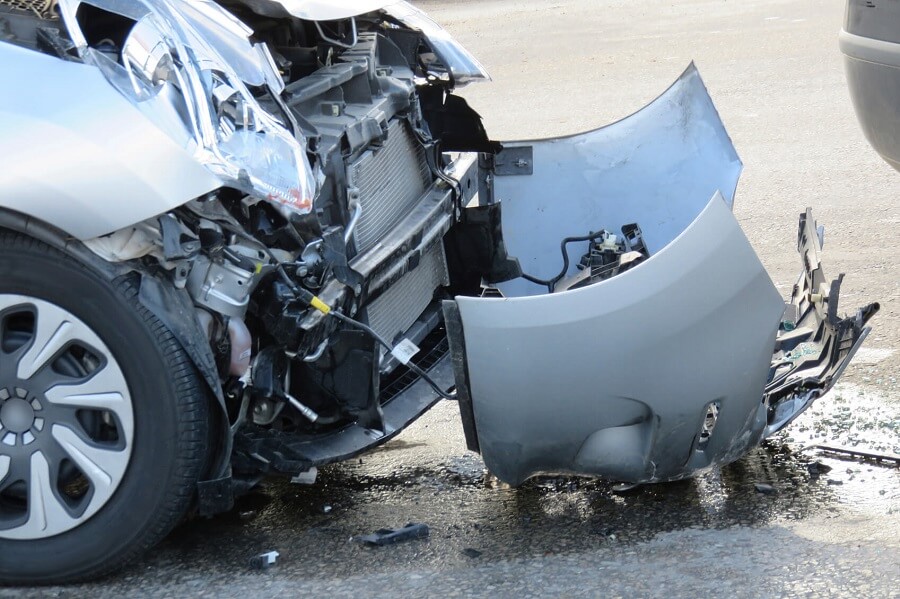 ---
Civil Cases In Car Accidents
Car accidents can result in physical injuries, property damage, and legal disputes. Individuals involved in car accidents may seek compensation for their losses through civil litigation in the following cases:
Negligence in operating a motor vehicle can result in serious consequences. In civil law, negligence is a failure to exercise reasonable care that harms another individual. It can be proven by demonstrating that the defendant failed to act reasonably and caused the plaintiff's injuries or damages. A car accident case involving negligence often requires examining whether the driver was careless, reckless, or disregarded traffic laws while operating their vehicle.
Injuries resulting from car accidents can have lifelong effects on victims, making it essential to seek legal recourse for any damage suffered. Personal injury is a term used to refer to physical and emotional injuries that are caused by someone else's negligence or wrongful act.
When these injuries arise from a car accident, the victim may be entitled to compensation through criminal or civil proceedings. In civil cases, the injured person may pursue monetary damages through a lawsuit against the responsible party for medical expenses, lost wages, pain and suffering, and other losses associated with the accident.
The tragedy of wrongful death often results from another person's negligence or wrongful acts, leaving lasting pain and anguish for the family members who must now live without their loved ones. In a car accident, wrongful death may be caused by either a criminal act, such as drunk driving or reckless driving, or civil negligence, such as failing to adhere to safety regulations.
If it can be proven that someone was driving recklessly, but none of these substances were involved, it may still constitute a breach of duty. This could lead to civil negligence suits being filed against them and any other responsible parties.
Property damage is often a result of a car accident, resulting in costly repairs or replacement of vehicles and other items. Depending on the severity of the damage, it can be classified as either minor or major.
If the property damage was caused due to an intentional act, then civil action may be taken to seek compensation for damage suffered by the owner. Generally, the legal protection offered by civil law will apply to ensure that victims are adequately compensated for their losses.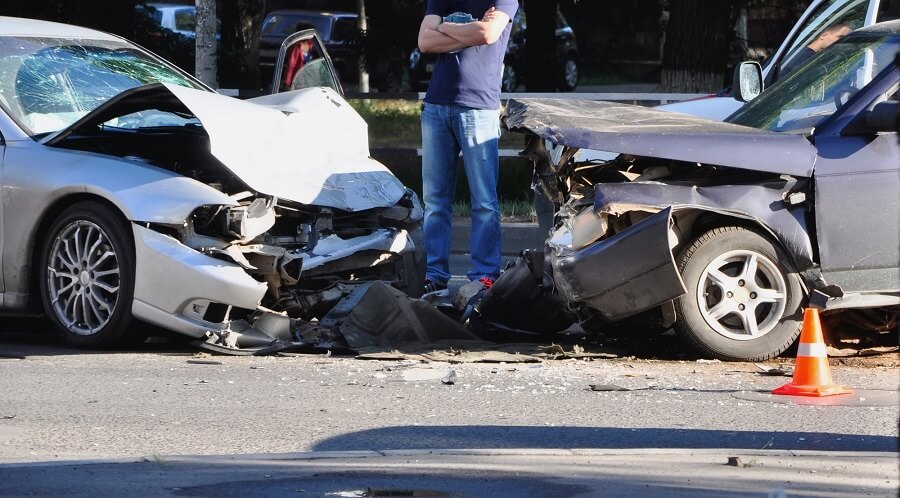 ---
Overlapping Cases And Legal Considerations
The following legal complexities can arise when multiple types of cases overlap, requiring careful consideration of the legal framework involved.
Dual Criminal And Civil Proceedings
In the event of a car accident, both criminal and civil proceedings may take place concurrently, offering affected parties dual avenues for resolution or justice. Criminal cases are brought to court when an individual is accused of breaking the law, such as DUI or recklessly endangering public safety. If found guilty, they can be held accountable with fines, jail time, community service, or other penalties.
On the other hand, civil cases are typically filed by individuals with grievances against another person. If successful, they can be awarded financial compensation from the defendant.
When a single incident involves both criminal and civil elements, such as when an accident results in death or injury, both types of legal action can proceed simultaneously in separate courts.
The burden of proof in criminal and civil proceedings varies based on a different standard. In criminal cases, the prosecutor must demonstrate beyond a reasonable doubt that the defendant committed the crime. This is known as a higher standard of proof than required in civil matters, requiring only the plaintiff to present evidence to support their case. The higher burden of proof for criminal charges reflects the seriousness with which society views such offenses.
In contrast, civil cases are decided by a preponderance of evidence standard. This means that one party must present enough evidence to show that it's more likely than not that their claim is true. In this case, the burden of proof rests with the plaintiff, who must prove their case by presenting convincing evidence at trial or through other legal means.
Conclusion
Car accidents can have different legal outcomes depending on the situation. As discussed above, the responsible party may face criminal charges or lead to civil liability. It's crucial to understand that a car accident can involve both criminal and civil proceedings. It's ideal to seek legal advice to protect one's rights. Ultimately, whether a car accident is considered criminal or civil depends on the specific details of each case.
---
About the Author: Jasmine Rivers is a law student with a deep curiosity for unraveling the complexities of the legal realm. Through her insightful articles, she explores the impact of law on everyday life, aiming to provide accessible information and valuable insights. During her free time, she loves to read classic novels and watch documentaries.