"After 50 years of intense police investigation, the whereabouts of Jane (9), Arnna (7) and Grant Beaumont (4) is still a mystery; Australia's most famous unsolved crime."
In January 1966, three siblings vanished from a busy beach in Adelaide, Australia. Despite hours of searching, the three young Beaumont children were never found. How a trio of children aged between 4 and 9 years old can simply disappear in a crowded spot has mystified the Australian public and tormented the children's parents for fifty years. In a fascinating new book, The Missing Beaumont Children: 50 Years of Mystery and Misery, author Michael Madigan reviews the case and provides insights on the ongoing investigation into their disappearance.
Grant and Nancy Beaumont and their children lived in Adelaide, a coastal city of Southern Australia. They enjoyed family time together, going to the beach or on shopping trips when Grant Beaumont was not away working at his traveling salesman job. The military veteran was keen to provide for his family and although this meant working away from home, it was a means to a stable income. Nancy Beaumont was devoted to their three children; Jane aged 9, Arnna aged 7 and little Grant Junior aged 4 years old.
On Australia Day, the 26 January 1966, Grant was away in a nearby town drumming up business with new clients and Nancy was at home with the children. On that bright and sunny morning, they came bouncing into her bedroom already talking excitedly about visiting their local Glenelg beach.
Nancy told them after she had finished her household chores she would take them. Being impatient as children are, as the morning wore on the Beaumont children begged Nancy to let them go. In time she relented. They were sensible children and had been to the beach many times before on their own.
With the same strict instructions she always gave them; stay together, look after each other, do not talk to strangers, go straight to the beach and straight home again, she waved the children off to catch the bus telling them to be home by 12 noon. Just before midday, Nancy Beaumont went to meet her children at the bus stop, but they did not appear.
Waiting at home watching the clock the next bus came and went at 2 pm with no sign of her three children. By 3 pm Grant Beaumont had returned home to hear the words from his alarmed wife that would change his life, "The kiddies haven't returned from the beach, I'm a little worried, Grant".
What followed was a desperate hunt for three much-loved Beaumont children who seemed to have completely disappeared. They were not children prone to wandering off and by 5 pm that evening, their distraught parents reported their children missing at Glenelg Police Station.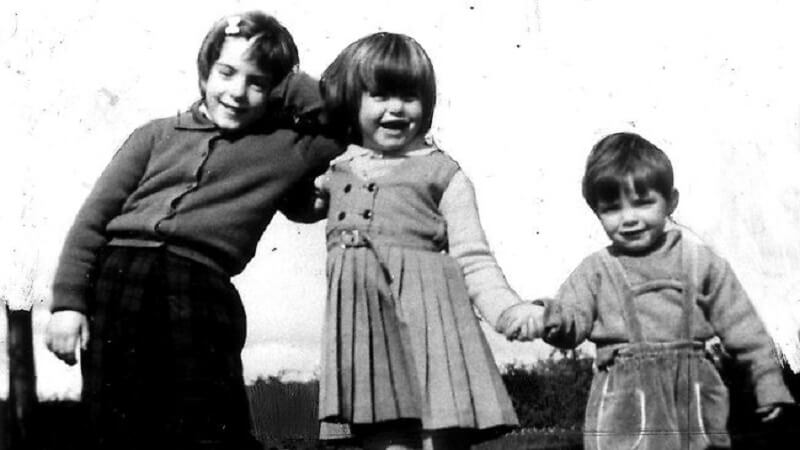 For a case which touched the hearts of Australians nationwide as the days and weeks wore on, Michael Madigan is an author who has spent time in his research in order to provide a detailed chronological account of those first weeks and months after the Beaumont children went missing.
His writing transports you into the worlds of the Beaumont parents, Grant and Nancy, into their anguish and frustration at not knowing what had happened to their children and where they were. You read the tireless efforts of police, the endless searches, roadblocks, and questioning they carried out. The wading through the phone calls and letters coming in, many of which were cruel hoaxes providing fake leads and false hope.
In amongst the witness statements gathered from that day only one real credible person of interest came to light. A man described as tall, thin and blond, in his mid 30's and dubbed by the media as a 'middle-aged surfie'. Across Australia, men matching this description were pulled in and questioned in a desperate effort to discover the whereabouts of the missing Beaumont children. The media played a large part in this case with daily headlines highlighting any progression in the case and speculating on what may have happened.
"It's a complete mystery. I can't understand it. My kids will be crying their eyes out. It is like a nightmare." – Grant Beaumont in 1966
The tragic murder a year earlier of Marianne Schmidt and Christine Sharrock, both 15 years old, known as the unsolved 'Wanda Beach murders' was raised as a possible connection to the Beaumont case. Academics began commenting on the case, giving their expert opinion. One such scholar was Dr. John McGeorge, a renowned criminal psychiatrist in Australia who said they were 'surely dead' and highlighted the recent case in England of the Moors murders, suggesting these could have been an inspiration for the killer of the Beaumont children.
Michael Madigan handles this devastating case with care, being respectful and considerate of the children's parents and family as he writes about their harrowing experiences. He explores a similar abduction case which took place in August 1973, where Joanne Radcliffe aged 11 and 4-year-old Kirste Gordon were attending the Adelaide Oval with their families when they both mysteriously disappeared.
In horrible echoes of the Beaumont children case 7 years earlier, no trace of these children could be found. Once again huge police searches were carried out to no avail, leaving everybody asking how two children could once again disappear in a crowded place with no one seeing anything suspicious. What is particularly insightful in this book is a discussion and exploration of the kinds of individuals who do abduct children.
In Chapter 18 "Who Could Do Such A Thing?" Michael Madigan explores the psychology of these individuals, providing criminal profiles of their personalities and their motivations. Most startling is the realization through research of previous cases that most of the time, the person responsible has either made contact with or been interviewed by police early on in the investigation.
Finally, the author's own thoughts are discussed from his extensive research into the missing Beaumont children case. He asks just how children can completely disappear like this and whether it is an event which could still happen in today's modern world, a question which unfortunately has to be answered with a resounding 'yes'.
For anyone with an interest in the missing Beaumont children from 1966 or a general interest in such true crime, this is a book which provides a detailed and researched overview of this tragedy with the author asking all the questions which come to mind in such a case. It is a comprehensive piece of work focusing on this tragic disappearance but at the same time addressing the wider issues of child abduction and the safety of our children. An excellent read on a fascinating although devastating case, The Missing Beaumont Children is a book I would highly recommend.
You can purchase a copy of The Missing Beaumont Children: 50 Years Of Mystery at Amazon.
[wp-review id="3896″]
Unlimited reading on any device, try Kindle Unlimited from Amazon for free
Prefer Audiobooks? Audible 30-Day Free Trial with free audiobooks