On December 1, 1994, in a small town called Fort Smith in Arkansas, 19-year-old Melissa Witt changed out of her work clothes and into causal jeans and a top before driving to the local Bowling World. Her mom Mary Ann was playing in a league game and had left her a note offering to buy her a burger. Melissa did arrive at Bowling World that evening, but she never made it inside.
Forty-five days later, on January 13, 1995, LaDonna Humphrey was 21-years-old and a self-confessed true crime addict. Driving along the highway between Fayetteville and Fort Smith she had the radio playing. It was there she heard the announcement that a female body had been found.
On a hidden service road, fifty-six miles away in the Ozark National Forest, two animal trappers had stumbled across the body that morning. They had been in the same spot less than 24 hours earlier and the body wasn't there then. They'd immediately called the Franklin County Sheriff's Department to report what they'd found.
The decomposed body of Melissa Witt confirmed everybody's worst fears. Melissa had been abducted and brutally murdered by someone who had escaped unseen and unnoticed. The face of her killer was a mystery. A hooded black shadow that no one could identify. For LaDonna, this was an image that would fill her dreams as her unexpected connection with Melissa would captivate her days and her life. Just two years apart in age, as LaDonna grew older, studied Journalism at the University of Arkansas, married, and started a family, Melissa did not.
Melissa's mom, Mary Ann Witt, had Melissa when she was in her 40s. She was the light of her life. She died in 2011 aged 75 still never knowing who killed her daughter or why. Her grave is right next to Melissa's at Woodlawn Memorial Park in Fort Smith.
"I walked ahead. Alone. I remember watching my steps. My thoughts were tainted with apprehension and despair. My jumbled thoughts halted as soon as I realized I was standing right in front of that rock—the very place where 19-year-old Melissa faced down the monster that killed her."
– LaDonna Humphrey
LaDonna Humphrey has never met Melissa. She wasn't a friend at Westark Community College or a colleague at the dental practice where she worked as a dental assistant. She wasn't a relative. Melissa Witt is the girl that LaDonna never knew in person when she was alive. But she is the person today that probably knows Melissa as well as anyone could since her devastating abduction and murder.
There is one sentence that drives LaDonna. One set of words that keep her pushing forward despite the challenges, the scares, the disappointments, and the defeats. Melissa Ann Witt deserves justice. That is what The Girl I Never Knew is all about.
No one can say her pursuit of justice has not had a personal effect on her. Her sleep is interrupted. LaDonna takes us inside those dreams just as vividly as she describes the scenes she witnesses in hunting down Melissa's killer. Her waking hours are tormented with unanswered questions. Everything is touched by the life of Melissa and the brutality and cruelty of her untimely death.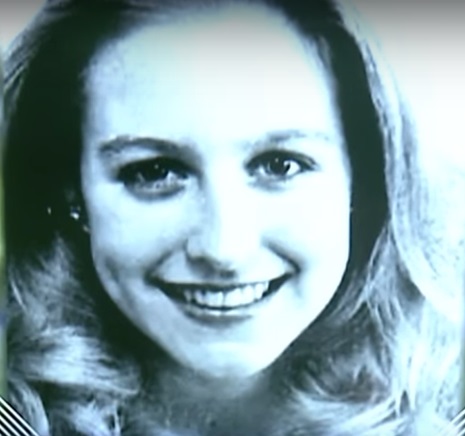 Reading Melissa's diary and her daily entries about her life, LaDonna draws parallels with her own diary entries on those same days. It's a striking switch between two young women both excited about life and exploring the world around them. One however would have their life snatched away after enduring terror and a desperate fight to survive. The other would go on to investigate that murder and carry on a long fight for justice that is far from over.
"She painted a beautiful self-portrait in her diary of a kind, naïve, innocent, and fun-loving young woman focused on a successful future." LaDonna writes of the words she slowly reads in Melissa's diary. They highlight all the more how much was taken from Melissa Witt.
There is an idea that Melissa knew her killer. That her killer's name is likely written on those pages by Melissa's own hand having no idea the evil that was coming to her from this very person. "I will always see Melissa's diary as sacred words that perfectly capture the crux of who she was: a pure innocent soul who deserves justice." LaDonna writes.
The Girl I Never Knew is a gentle yet powerful walk through the complex snaking path that LaDonna Humphrey has traveled in her determined quest to find the answers for Melissa Witt. The challenges, frustrations, and brutal realities of cold case investigation are laid bare. False leads and conspiracy theories swirl uncontrollably the more public the case is, but all leads need to be followed. All possible new clues or evidence needs chased, checked, and verified.
So many hours have been poured into the hunt for Melissa's murderer. Many violent serial offenders have been interviewed, written to, and corresponded with to try and determine if they were the last face Melissa saw before she took her last breath. There are prison inmates with serial crimes behind them. A mysterious man hiding behind a username and a deeply disturbing fetish underground world who managed to uncover LaDonna's real name. Prodding and probing the embers of darkness and depravity in the hunt for a killer can be a dangerous world. LaDonna is undeterred and refuses to back away.

There has been help and support along the way. The relationship LaDonna has developed with Jay C Rider who was Captain of the Major Crimes Unit and former Fort Smith Detective Chris Boyd, showcases deep layers of respect and a mutual grit, determination, and sole purpose to find justice for Melissa no matter how long it takes.
"I want the killer to know that he should not feel safe. Someone knows who he is and what he did. Eventually, we'll knock at his door."
– Former Fort Smith Detective Chris Boyd
The chapters are short yet gripping and engaging. Each ending draws you further in, feeding your need to know what happened next in this journey. Within the first few pages, the care and attention given to Melissa Witt sparks a fondness for this young woman. A beautiful soul with dreams and plans for her future who had so much brutally snatched away from her.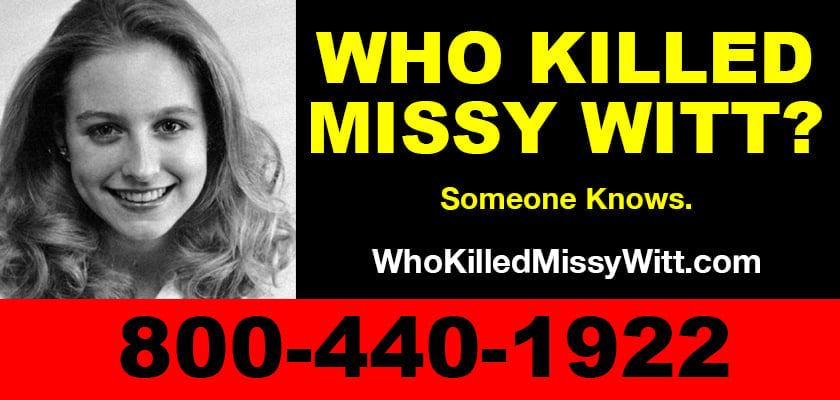 LaDonna's drive to find the truth is infectious. As each page turns, there is a deeper empathy for Melissa. For the horror she must have endured, the fear in those last moments of her life. All comes through in LaDonna's writing grounding this book in honesty and reality.
One thread that quietly runs through the chapters of The Girl I Never Knew is a man on the sidelines of the investigation. A regular caller to LaDonna to discuss the case. He's interested in detail and keen to know developments. He's a man who knew Melissa Witt. Is he Melissa's killer?
LaDonna's own words written directly to the killer are heavy with the emotion she carries and the determination she has for Melissa. She was unmistakably an innocent beautiful young woman who should have had the chance to live her life. She deserves justice.
"I continue an exhaustive search for you. You are a man that carries evil in his heart – a curse that permeates every ounce of your being. The only witnesses to your crime were the white oak trees and shortleaf pine that trembled and swayed as Melissa's terrified screams echoed through their leaves and into the dark abyss of the forest. I vowed to find you. And I will."
The Girl I Never Knew: Who Killed Melissa Witt?
by LaDonna Humphrey
Overall Rating 4.5
Writing Style
Readability
Enjoyment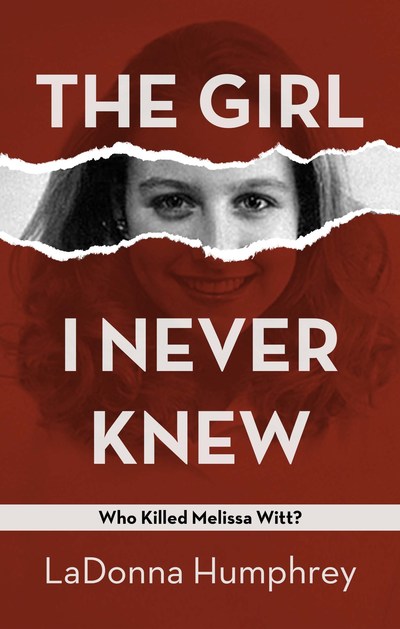 Melissa Witt had so much life ahead of her. Dreams and ambitions were all in her 19-year-old mind as she teetered on the brink of adulthood. In December 1994, instead of planning her future, she faced a terrifying death at the hands of a man she most likely knew. Abducted and driven into the remote forest she fought for her life and her last breaths as she was held down and strangled. Melissa Witt didn't deserve to have her life ripped away. LaDonna Humphrey has never met Melissa, yet something about her story and her horrifying death captivated and pulled her into a seven-year obsessional quest to find her killer. The Girl I Never Knew is a heartfelt account of Melissa's story and the long and challenging road LaDonna has traveled so far trying to get her the justice she deserves. Her writing feels honest and true. She vividly describes her emotions at the crime scene, the images that haunt her dreams, and her horror and disgust when she is dragged into a dark underworld of serial offenders and disturbing fetishes. There are many frustrations and brick walls along the way but also new friendships and mentors helping her with the same dogged determination. And LaDonna isn't finished yet. Pick up this book and delve into the opening pages. You won't be disappointed and you won't be able to put the book back down until you've finished it. 
BUY AT AMAZON
---
In 2015 LaDonna Humphrey put a team together to produce a documentary about the abduction and murder of Melissa Witt. Watch the trailer below.
This fantastic documentary is now complete and available to watch on Amazon Prime here: Uneven Ground: The Melissa Witt Story.
If you need a Amazon Prime subscription to watch, Join Amazon Prime with a 30-day Free Trial here.
For more information about the case, go to LaDonna's Facebook Page Who Killed Missy Witt?
If you have any information about the abduction and murder of Melissa Witt, please email [email protected]
If you have information about the murder of Melissa Witt, please call 1-800-440-1922 or visit whokilledmissywitt.com.
#justiceformelissawitt
Book 2 in the Melissa Witt series is a must-read. Details below.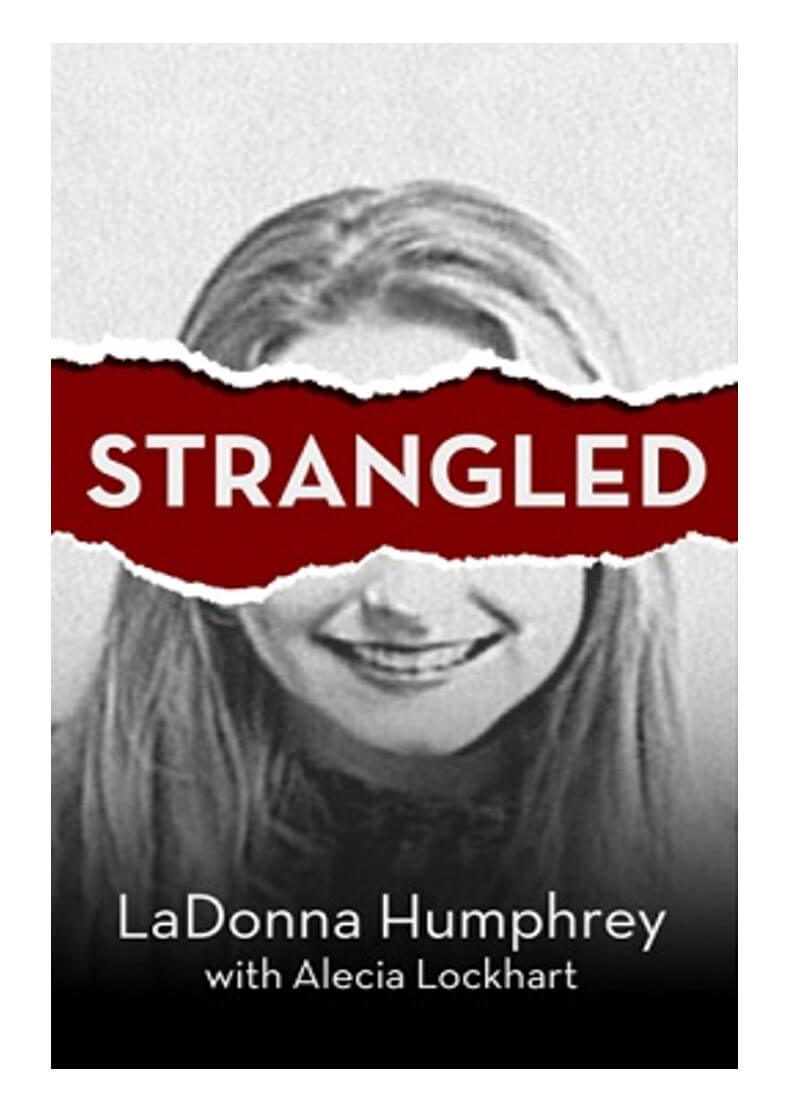 Strangled by LaDonna Humphrey with Alecia Lockhart
Genius Book Publishing, 26 October 2022, Paperback and Kindle, 280 Pages.
"With a possible link to Melissa Witt's brutal murder in 1994, LaDonna Humphrey and Alecia Lockhart embark on a terrifying journey that takes them deep into the darkness of the internet. They enter a world where 'fetishers' live. It's a world these individuals are fiercely attached to and they will do anything to protect it. They don't play by the rules and are protected, or so they think, by the anonymity of the internet. The subject matter of this book is shocking, but the authors through telling their story, and that of Melissa's, are bringing these dark practices into the light to save people from harm. It is a courageous and bold journey, and one they both continue to travel."
Read my review of 'Strangled' here on Crime Traveller.