By Jillian Smith
Parents entrust the care of their children to babysitters with the expectation that they will provide a safe and nurturing environment. However, it is a heartbreaking reality that some cases of child abuse and even death involved individuals who were trusted and relied on.
Such is the case of Hannah Wesche, a three-year-old girl from Butler County, Ohio, who collapsed in her babysitter's home on March 8, 2018. Hannah suffered a severe head injury and had several bruises on her face, neck, arms, and body. She died ten days later.
Police questioned 36-year-old Lindsay Partin, Hannah's neighbor and babysitter. While she changed her story multiple times about Hannah's 'fall' and her injuries, medical evidence and expert witnesses would prove otherwise.
Partin was convicted by the Butler County Common Pleas Court on April 2019. She was charged with murder, involuntary manslaughter, and four counts of endangering a child. Her sentence: life in prison with a possibility of parole after 18 years.
Fast-forward to four years later, and Lindsay Partin remains behind bars at the Dayton Correctional Institution. But her 'quest for justice' continues. She maintains her innocence, and her family and friends wholeheartedly support her. Partin believes she deserves another trial because she 'didn't do anything to hurt Hannah.'
Is her release from prison even possible? Can she reverse the court's indictment on six counts?
This article provides an overview of Hannah Wesche's murder and her babysitter's attempts to turn the court's decision in her favor. We will cover her appeals and their results. We'll also look into the prospects of a new trial, starting with this new photo and if it can be used as evidence of her innocence and, perhaps, her ticket toward acquittal.
Hannah Wesche
Hannah Wesche was born on January 11, 2015. Jason would raise her alone, as her mother, Adrian Latham, was arrested for selling and using heroin. Hannah would also have to live with a heroin addiction, unfortunately inheriting it from her mother.
When she was about two years old, she and her father moved to Shank Road, Hamilton, Ohio. Her father found a job at a construction firm down the road and left Hannah to a babysitter so he could work. He would drop Hannah off at Lindsay Partin's home as early as 7:00 a.m. and pick her up after his shift.
This was Hannah and Jason's routine for eight months. However, something was quite different on the morning of March 8, 2018. Within minutes of reaching her babysitter's home, Hannah would collapse from a 'fall' that would end in her tragic death ten days later.
What was initially thought to be an accident would turn out to be a case of physical child abuse from her babysitter.
Hannah's Babysitter
Lindsay Partin stands four feet eleven, with straight blonde hair and a petite frame. She lived at 4050 Shank Road in Butler County, Ohio, with her long-time partner Timothy J. Smith and their two daughters. Lindsay had an associate degree in preschool education and accepted babysitting jobs as a side hustle. Aside from this, she also worked as a bookkeeper for her father and as a Mary Kay consultant.
She started babysitting Hannah Wesche in 2017. Though she was resentful at first, she soon grew to love Hannah and treated her as her own. She would look after her five days a week for 8 to 12 hours every day. She fed the little girl and sometimes washed her clothes.
Partin was paid $30 a day, but Hannah's father was often behind with his payments. Hannah was quite mischievous as well—she once dumped ketchup in her babysitter's toilet.
At this time, Partin was also having problems in her personal life. She had suffered a miscarriage a few weeks before Hannah's death. Her relationship with Timothy was also on the rocks. Add to that the stress of taking care of her two young children and two others, including Hannah—all under the age of four.
Hannah's grandfather would soon notice several bruises on her chest. Hannah would tell her grandfather it was the babysitter who did it. Jason would also notice a deep scrape on Hannah's chin, which the babysitter would attribute to her stepping on a toy and falling off. According to Partin, Hannah also fell on some gravel.
And when Hannah collapsed minutes after arriving at her babysitter's home, Lindsay would say that she had no idea what had happened. In subsequent police interviews, Partin would change her story multiple times.
---
She would confess to the police that on March 08, 2018, Hannah couldn't stop whining after her dad dropped her off. She eventually admitted to shaking Hannah until she stopped whining. Partin dropped and then shook the little girl when she wasn't responding.
She would also admit to hitting Hannah 'upside the head,' aggressively poking her on the chest, and squeezing Hannah in the middle of her body. She also recalled striking Hannah's chin with an uppercut fist twice.
When she was cross-examined, she said that she believed it was okay to hit Hannah, squeeze her in the middle, or shake her. According to her, it was all part of disciplining a toddler. She also thought that Jason would support her method of disciplining the little girl.
The judge, however, thought otherwise. Lindsay Partin was sentenced to life imprisonment for murder, involuntary manslaughter, and four counts of endangering the welfare of a child.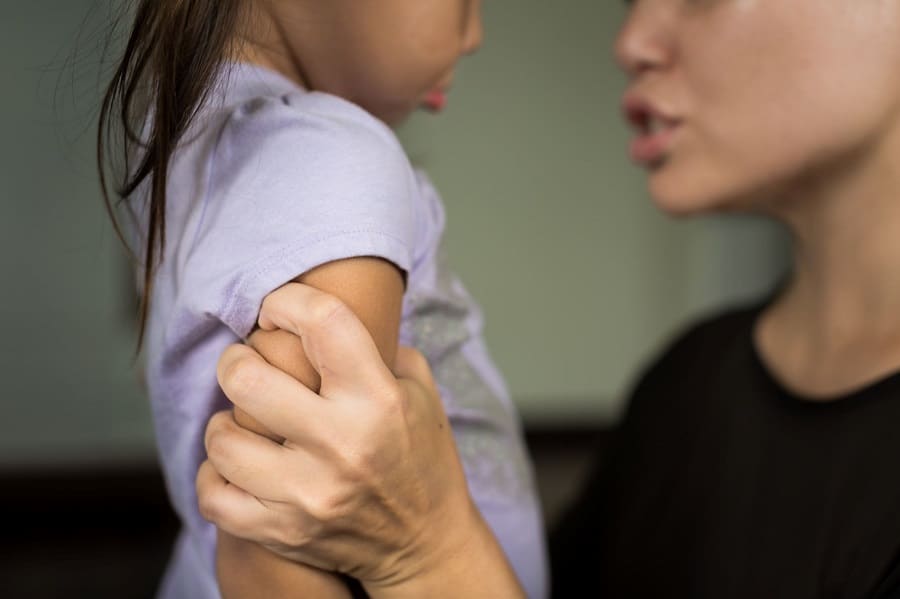 Lindsay Partin's Appeal
Lindsay Partin says that she is innocent and did not endanger Hannah in any way. In September 2020, appellate attorney Neal Schuette filed an appeal to the 12th Appellate District Court of Butler County, Ohio, on her behalf. They want to overturn Partin's conviction and set her free.
According to her lawyer, the trial court made several errors in Partin's case. They claim that the prosecution did not disclose some facts and that she received ineffective assistance from counsel.
During the seven-day hearing, doctors who attended Hannah at the Cincinnati Children's Hospital confirmed that Hannah's head injury and multiple bruises were not caused by common childhood accidents but manifestations of child physical abuse.
Partin's defense lawyer questioned the inclusion of the forensic pathologist Dorothy Dean's testimony regarding the location and patterns of Hannah's bruises. They argued that Dr. Dean's statements under oath were not included in her written report. The jury, however, stated that her opinions were within the scope of the opinion letter and that testimonies from the other doctors corroborated her findings.
---
The defense also highlighted Jason Wesche's inconsistencies in his testimony. When questioned by the police, Jason was so distraught about his daughter's condition that he failed to mention that there was another person with them the night before March 8. He first stated that on the night of March 7, he and Hannah went to buy milk at Wal-Mart. However, detectives did not find milk in his home. Two days before his testimony, Jason recalled that his friend Chris was staying with them.
Partin's counsel argued that the inconsistencies indicated Jason or Chris as suspects. However, the court declared that Jason's whereabouts and the fact that there was another person in their home were not relevant to the case. The medical evidence showed that Hannah's injuries would render her unresponsive within minutes, so she must have sustained them in the short time she was in Partin's home rather than the night before when she was in her own home.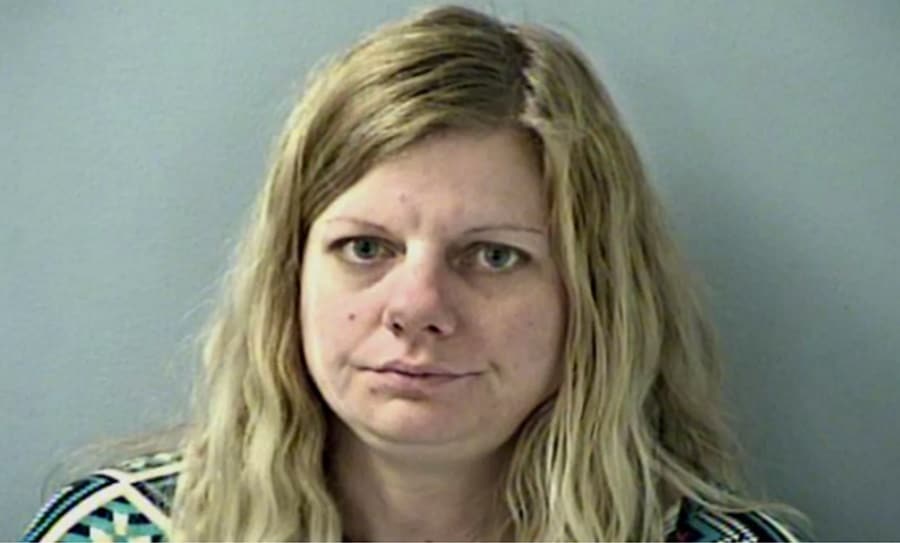 In addition to these, Partin also claimed that the police officers forced her to confess. The court reviewed her police interviews and found that this was not true. The police read her Miranda rights, and she willingly signed the Miranda waiver forms. They did not see anything in the detectives' demeanor or their language that would suggest that Partin was coerced or threatened to admit the crime.
Partin's lawyer also challenged the trial court's decision for lack of evidence for child endangering, involuntary manslaughter, and murder. In contrast, the appellate court found sufficient evidence based on the written reports and testimonies of Hannah's attending physicians, the child abuse specialist, and the forensic pathologist.
While Partin's lawyers raised several grounds for appeal, the appellate district court recognized the expert witnesses' testimonies and written reports, along with the police interviews, as substantial evidence to uphold her conviction and denied her appeal.
Latest Developments
Four years into her life sentence, Lindsay Partin continues to affirm her innocence. Lately, she's found hope through a photo shared on the YouTube channel Truth and Transparency. She believes this photo of one-year-old Hannah, with bruises on her chest, would be her ticket to freedom. The picture could prove that Partin did not cause all of Hannah's injuries and may reduce her sentence. At the very least, she could get a new trial.
While her lawyers continue to build her case, Lindsay remains at the Dayton Correctional Facility, trying to stay productive despite being behind bars. She does her laundry and attends music therapy and parenting classes. She's also training to become a peer mentor to help inmates with their issues. In addition, Partin also assists other inmates in getting their high school diplomas and writing file briefs for their release.
While Partin sits behind bars, armchair investigators and true crime bloggers have tackled her case with gusto. With the discovery of this new evidence, everyone is eager to see how the next chapter of this case will unfold.
What We Can Learn From Hannah Wesche's Murder Case
Hannah Wesche's case demonstrates how excessive discipline can endanger the welfare and even the life of a child. When a child gets hurt or, worse, dies due to physical abuse, it is up to the authorities to determine the severity of the abuse and the corresponding penalties.
Endangering the welfare of a child is a serious offense, especially when it leads to more serious crimes such as homicide or murder. And while appeals can be made, evidence plays a crucial role in upholding or reversing a criminal conviction.
---
About the Author: Jillian Smith is a true crime writer who has been in the industry for more than 10 years. She has written several articles about notorious cases, and her work has been praised for its attention to detail and its ability to bring the reader into the story. In her free time, she enjoys hiking, camping, and spending time with her family.