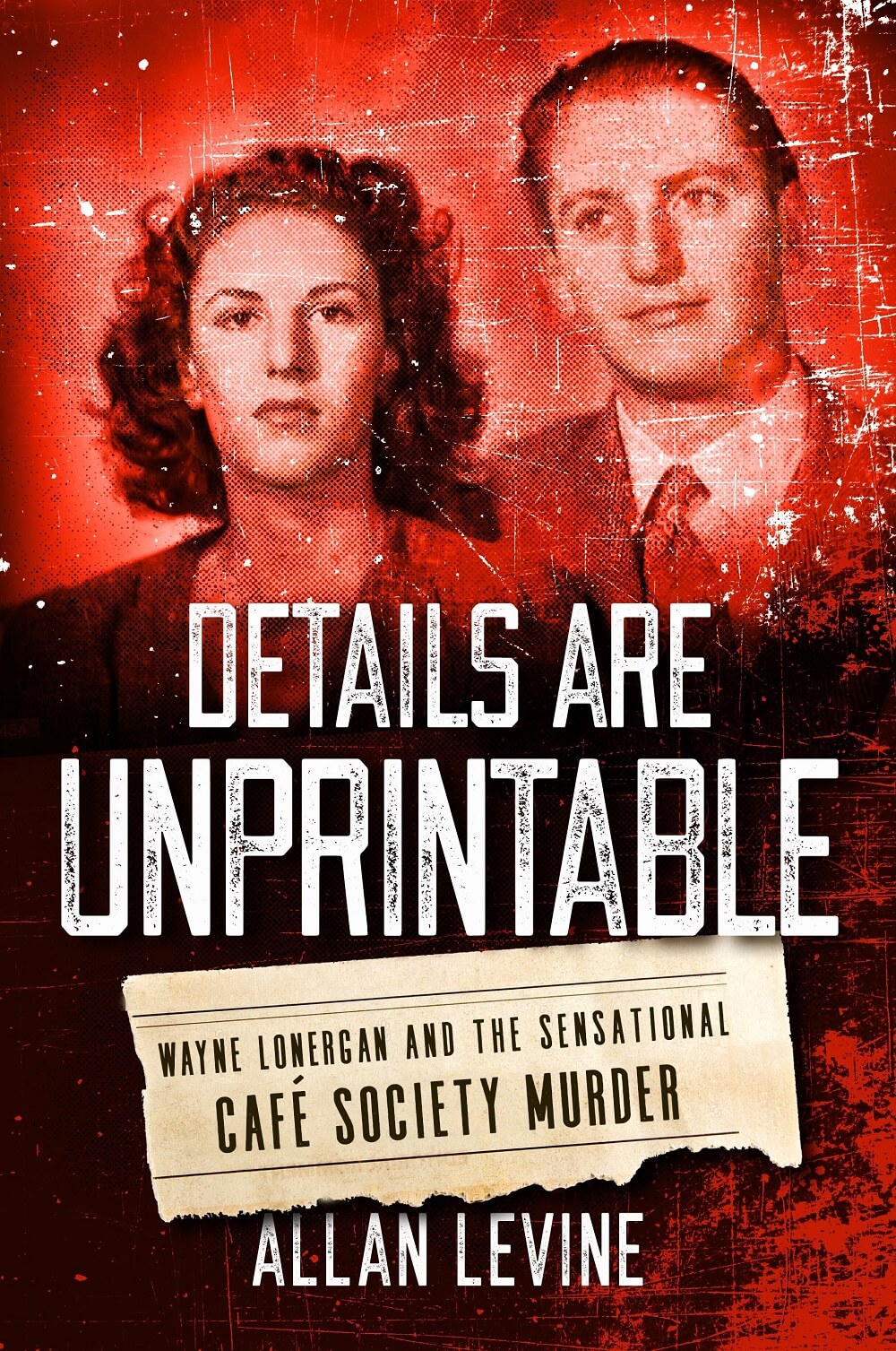 ---
On October 24, 1943, 22-year-old Patricia Burton Lonergan was found brutally murdered in the bedroom suite of her New York City apartment. Patricia was a stunning young woman and a new mother. Her son was just 18-months old at the time of her death.
It was a murder that captured the attention and curiosity of the local community, the cafe society who knew her so well, and the press. Patricia was a wealthy socialite, delighting in the cafes, restaurants, and nightlife that New York had to offer while regularly attending private parties and functions. Always immaculately presented, Patsy, as she was known, was an attractive young woman and turned heads wherever she went. As news of her murder broke, her apartment building at 313 East 51st Street was flooded with reporters and photographers.
Allan Levine is an award-winning author of fifteen books, selling his works internationally as a respected author and historian. His experience and expertise in researching historical events shine through in his book, Details are Unprintable, on this intriguing murder case from the 1940s.
His book is an excellent example of how historical true crime cases should be written. The detail he has amassed on all aspects of this case and the key people involved in Patricia's life and her death is quite astounding.
Details are Unprintable chronicles and trace this case from October 1943 to April 1944, a 7-month period in New York City. Within 24 hours of her murder, Patricia's estranged Canadian husband Wayne Lonergan was detained for questioning on suspicion of being her killer.
A full profile and background account of both Wayne and Patricia are presented. Wayne's childhood and earlier life and his denial and conflict over his sexuality are explored. Patricia's personality and how she lived her life are examined, all set in the backdrop of New York City's café society at that time.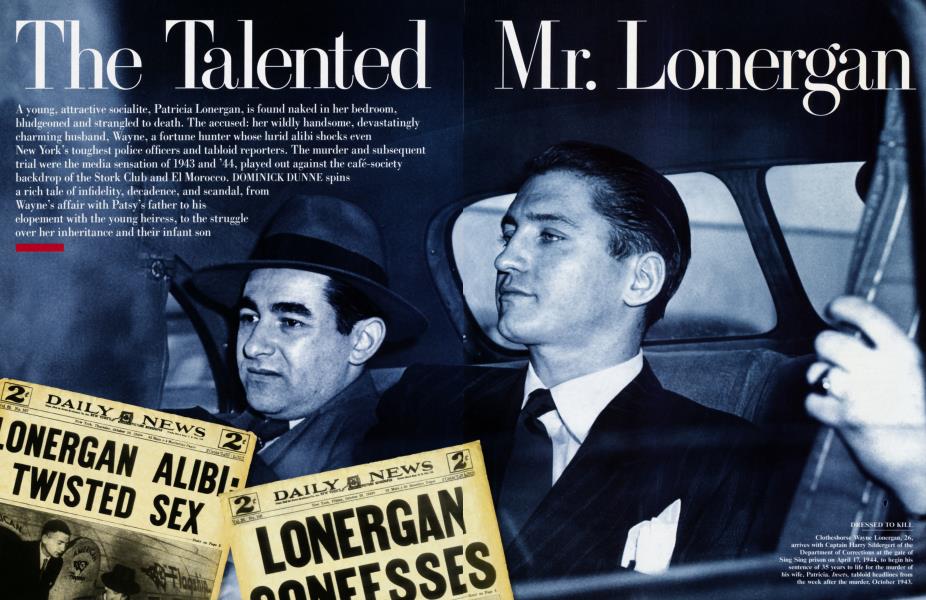 "Over the years, the story of the murder, with the requisite number of theories about Lonergan's sexual identity, has been told and retold in countless tabloid newspapers and magazines and remains a favourite topic of crime and mystery bloggers."
– Allan Levine
Patricia Burton Lonergan was an extremely wealthy woman through her family and her successful father. She had been married to Wayne for two years in a relationship that cannot be described as blissful.
The pairing of Patricia and Wayne was mismatched from the start. She grew up privileged and was used to getting her own way and everything she wanted. He wanted more control over the money and tension bubbled constantly underneath the surface through Wayne being in inner turmoil about his sexuality.
Patricia enjoyed her life to the full, even when little William, her son, came along. Her social life, evenings out, and dancing at clubs was important to her and a big part of her life. Wayne too had enjoyed the money and status when married to Patricia and the high society life they led as a result.
In the summer of 1943, Patricia told her mother her marriage was a mistake. In June of that year, Patricia kicked Wayne out of their home at Park Avenue. and she moved into a new three-floor furnished apartment at 313 East 51st Street off Second Avenue, with her young son and his nanny, Elizabeth Black.
"It was a match that was destined to fail for the simple reason that Wayne could not be trusted. Bisexual or not, he was a born liar with only one true objective: to move up the social ladder and live the good life. Money and status were what he needed, and this drew him to William, as well as Patricia. In all probability, it also cut her life far too short."
– Allan Levine
By August of that year, Wayne had separated from his wife, his money was reduced to the handouts that she was prepared to give him. His job prospects were poor and he floated from one job to another. Considering the home life, social life, and wealth he had become used to in the last two years married to Patricia, this was quite a difference. Wayne decided to return to Canada and enlist in the Canadian Air Force.
On October 23, Patricia was out on a date all night. She returned to her home at 6.30 am on Sunday morning and the nanny Elizabeth was looking after her son. Wayne was visiting New York City that weekend, on leave from the Air Force in Canada. Staying at a friend's apartment and he had arranged to visit his son on Saturday evening, which he did while Patricia was out.
When Patricia returned home early on Sunday morning she got into bed and stayed in her room presumably sleeping for most of the day. Elizabeth looked after her son. Elizabeth didn't see or hear anything suspicious that morning. No shouting or raised voices and she didn't see anyone come into the apartment or leave.
But somebody did and Patricia was bludgeoned and strangled to death behind that closed door. Patricia's friend Peter Elser had discovered her body and called the local police about 8.30 pm on Sunday night. When Peter managed to break into the solid bedroom door he found Patricia, lying naked on top of the double bed, with three deep wounds to her head and bruising on her neck.
The murder weapon, it seemed, was one of two large heavy-based candleholders she had in her room that now lay smashed on the floor. It was concluded Patricia had died from a skull fracture and she had also been strangled. A huge amount of jewelry of significant value was still in her room untouched. This was not a robbery that had gone wrong. Patricia's time of death was recorded as around 9 am on that morning.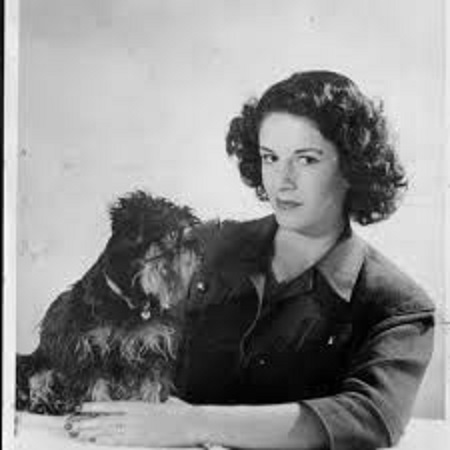 Wayne had flown back to Toronto on that Sunday evening and within 24 hours he was detained in Toronto for questioning over his estranged wife's murder. Under interview, Wayne did provide a surprising confession to the murder of Patricia that would become the debated focus of his criminal murder trials the following year.
Details are Unprintable is the most comprehensive piece of work on this curious case. Allan Levine gently leads the reader through events with spectacular detail on what actually happened in the period before this murder and the movements of both Patricia and Wayne.
Book chapters have an easy flow and are a natural progression from each other. This story didn't end with Wayne's murder charge and the book continues to trace the criminal trials that followed and the ultimate fate of Wayne Lonergan, searching for the truth behind these events.
"When the judge signalled to Broderick to give his opening statement, the lawyer leapt to his feet, his face red and tight. He was seething with anger and trying hard to control his temper. "We'll show you," Broderick declared, "that this defendant, Lonergan, from the very start has been the victim of double-dealing, double-crossing and double-talk."
– Allan Levine
With so much detail, history, and guidance on life in 1940s New York it would be easy for this to overshadow the story of the case. To wander off too far distracting readers and maybe losing those who have less interest in this aspect of the book and want to stick to the murder case described. But this author has achieved this inclusion without doing any of those things.
His descriptions down to the finest of details provide vivid active images of the buildings, the locations, the landscape, and the individuals involved encouraging engagement and keeping attention. The photo section in the middle of the book was a welcome and pleasant surprise. Putting faces to these names and the lives I had been getting to know so well gave the story greater depth and created more of a connection to the people involved.
Allan Levine's understanding of not only all the intricate details of the era, but the murder itself, the movements of the key people involved, and the trials that followed is clear. Because of that deep insight, he has been able to convey all of that detail in the captivating and enjoyable way that he has. It is quite an achievement.
Throughout this book, it is striking that this is not a work of fiction. That these are the events and happenings that really did take place in the summer of 1943 in New York City. Patricia was a young woman with the world at her feet and she was a mother. Her life was snatched brutally and her son left to grow up without his mother.
Details Are Unprintable is a fantastic read on an intriguing true-crime murder case from the 1940s. Despite this case taking place so many years ago, the quality of writing from Allan Levine brings these events and the tragic murder of Patricia to life, making it a book you will want to finish reading right to the end.
---
Details Are Unprintable: Wayne Lonergan and the Sensational Cafe Society Murder
by Allan Levine
Overall Rating 4.5
Writing Style
Readability
Enjoyment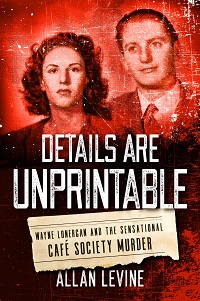 Details are Unprintable is an intricate and gripping book examining the brutal murder of 22-year-old Patricia Burton Lonergan in 1943. While demonstrating the era and culture of 1940s New York City, author Allan Levine explores the subsequent arrest and criminal trials of Patricia's estranged husband Wayne Lonergan who was charged with her murder. This is not Allan Levine's first book and his experience as a writer and historian has placed him in the perfect position to author this work of nonfiction while maintaining the true sense of the history and era it took place in. All the material is handled sensitively. The discussion of Patricia and Wayne is honest and it is to the point but it is always respectful. It is a book that has a natural flow through the painstaking research the author has put into this work and his skill at telling the full story while keeping the reader engaged and enthralled. In a successful hybrid of true crime and history, Details are Unprintable is a book worth reading and one you will find difficult to put down.
BUY AT AMAZON
Unlimited reading on any device, try
Kindle Unlimited from Amazon
for free.
Prefer Audiobooks?
Audible 30-Day Free Trial
with free audiobooks.