Written by Mildred Delgado
---
The term psychopath or sociopath is not listed in the DSM or other medical reference resources. Instead, the terms are referred to as 'Antisocial Personality Disorder (ASPD)' which is generally defined as a long-term disregard, violation, or abuse of the rights of others. People diagnosed with antisocial personality disorder also show a low sense of morals or ethics and often lack the level of conscience that most people possess. This condition is usually accompanied by criminal or violent behavior.
The most common archetype of manifestation of psychopaths is in the serial killer. During the 60s and 70s, serial killers were at the forefront of the public mind. Shortly thereafter names like the Zodiac Killer, John Wayne Gacy, Ted Bundy, and The Son Of Sam killer became household names.
In the early 2000s and beyond, serial killers became the focus of many popular TV series and documentaries. Numerous books have been written on the subject, both academic and for popular consumption and the interest does not seem to be waning.
The truth is, whether it be an old boss, co-worker, friend, or partner, most people have known a psychopath. Not all psychopaths or sociopaths turn out to be murderers and criminals, some people are able to harness their complete disregard for others to their advantage and achieve success in certain environments.
Still, one of the most commonly asked questions in regards to this topic is whether psychopaths are created or born. It's the classic nature vs nurture debate that becomes even more interesting when applied to this subject. Here we will examine this question and hopefully add some clarity to the issue.
The Genetic Aspect: A true psychopath is rare, only about 1% of the population can be confidently diagnosed with ASPD. From this 1% scientists have been able to perform brain scans and determine there are some striking differences between the brains of those with ASPD and neurotypical individuals. The scans concluded that two main regions of the brain which control behavior and aggression are markedly different in psychopaths. There also seems to be something of a genetic component to psychopathy as well. While the child of someone with an antisocial personality disorder is not guaranteed to develop the condition they are statistically much more likely than average.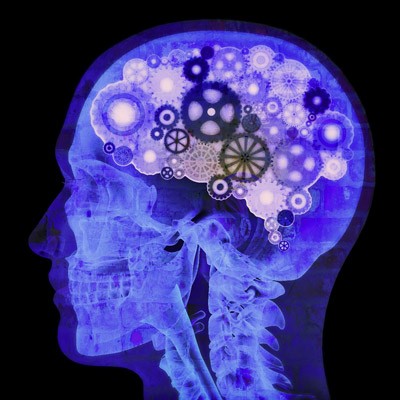 Throughout human evolution, certain traits have been selected because they are useful. Having a level, or at least being capable of, narcissism, aggression, and a "me first" attitude does have its advantages at times.
Resources were often scarce and the ancient man needed to defend himself when required. That being said, humans are by nature social creatures so a level of cooperation and concern for the well-being of others was also required. The standard neurotypical individual possesses the ability to draw on both classes of personality traits. In fact, standard societal norms afford certain allowances for these types of behaviors. The issue arises when an individual cannot control their aggressive, narcissistic traits. They end up operating outside the societal norms and thus are considered to have antisocial personalities.
Another interesting aspect of a psychopath's brain is their inability to perceive or register the emotions of other people. The human brain is acutely aware of minor changes in an individual's face. Things we cannot consciously pick up on are noticed by the brain. Many studies have shown that people engage in a small form of mimic to help the brain better understand the emotional state of the person they are viewing. People with ASPD seem to lack the ability to draw any information from minor facial mimicking. They can understand mood, state, and emotion on an intellectual level and often use this understanding to manipulate people for their benefit.
An interesting observation made some decades ago is that when people with ASPD are asked to draw cartoon face representations of emotional states such as joy, sadness, fear, anxiety, guilt, and pleasure they often draw identical or minutely different faces. There seems to be something fundamentally wrong with a psychopath's ability to interpret the feelings of other people. It is also unclear to what level psychopaths experience these emotions.
The Nurture Aspect: Having the genetic disposition to psychopathy or ASPD is a necessary but not sufficient condition to becoming a sociopath. There appears to be an environmental component that triggers this mindset in many of those afflicted with ASPD. The most common of these environmental triggers is trauma. The vast majority of those with ASPD also have had some sort of trauma occur in their life. The most common, and strongest, form of trauma to trigger psychopathy in those with a disposition is childhood abuse.
The number of psychopaths who also suffered some form of childhood abuse, usually violent or sexual in nature is the norm and not the exception.
Conclusion: As with most things in life the answer is not a simple yes or no. The same platitude can be applied to the psychopath question. It appears that there is a requirement for a genetic, physical, and social combination to result in antisocial personality disorder. Those born with the genes, and perhaps associated brain structures, of a psychopath are not guaranteed to become one. Likewise, those who suffer some form of childhood trauma or abuse are also not likely to become psychopaths. It is when both these conditions are met that psychopathy occurs.
---
References
Akaike, H. (1987). Factor analysis and AIC. Psychometrica, 52, 317–332. Retrieved from https://link.springer.com/article/10.1007/BF02294359
Carey, G., & DiLalla, D. L. (1994). Personality and psychopathology: Genetic perspectives. Journal of Abnormal Psychology, 103(1), 32–43. Retrieved from https://psycnet.apa.org/record/1994-29761-001
Brazil, Kristopher & Forth, Adelle. (2016). Psychopathy Checklist: Youth Version (PCL:YV). 10.1007/978-3-319-28099-8_1102-1. Retrieved from https://www.researchgate.net/publication/312516430_Psychopathy_Checklist_Youth_Version_PCLYV
Criminal Psychology: A Beginner's Guide (Beginner's Guides) Paperback – November 1, 2009. by Ray Bull (Author), Claire Cooke (Author), Ruth Hatcher (Author). Retrieved from https://amzn.to/33EFonz
Clark, C. (Jul 08, 2018) "The Science of Preventing Dangerous Psychopathy". Psychcentral. Retrieved from https://psychcentral.com/blog/the-science-of-preventing-dangerous-psychopathy/
Walters, G. D. (2004). The Trouble with Psychopathy as a General Theory of Crime. International Journal of Offender Therapy and Comparative Criminology, 48(2), 133–148. Retrieved from https://journals.sagepub.com/doi/10.1177/0306624X03259472
Rutter, M. (2012). Psychopathy in childhood: Is it a meaningful diagnosis? British Journal of Psychiatry, 200(3), 175-176. doi:10.1192/bjp.bp.111.092072. Retrieved from https://doi.org/10.1192/bjp.bp.111.092072
About the author: Mildred Delgado is a marketing strategist at Academic Brits. She works closely with companies to develop a marketing strategy that promotes their brand and reaches as many members of the target audience as possible. Mildred has also written extensively about marketing as well as on other topics.