Many personal injury claims are straightforward: you're involved in an incident with the at-fault party, and they're required to pay a settlement figure for their wrongdoing. While most people never set out to injure another person or damage their property, it happens, and they can be required to pay the resultant costs.
However, not all personal injury claims are this simple, especially when it's revealed that an incident has civil and criminal complexities. If you're curious about whether a crime can turn into a personal injury lawsuit, you can learn more about this scenario below.
Where Civil and Criminal Cases Meet
According to law firms like the Law Offices of Kamela James, civil cases like personal injuries and criminal cases can intersect in many situations. For example, let's say you were the victim of a severe collision and decided to enlist the services of a personal injury attorney to claim damages against the negligent party. During the evidence-gathering stage, you might have determined that the negligent driver was driving under the influence of alcohol, resulting in your crash.
While your primary goal might be to receive damages for your medical bills and other costs, there's now a law violation to consider, and they might now be facing criminal charges alongside the civil ones you intended to bring against them.
Civil Cases vs. Criminal Cases
It might seem efficient to bring two consecutive charges to the table under a civil claim; one for driving under the influence and one for causing an accident. However, our justice system imposes two sets of rules for civil and criminal cases.
It's up to the government to prosecute criminal cases, such as DUI, and impose penalties for men and women who are convicted of their crimes. In the instance of civil cases, a lawsuit determines whether the victim receives compensation for their losses, such as medical bills, time off work, and vehicular damage, and what that settlement figure would be. Civil lawsuits can also apply to several different situations, such as:
Divorce
Child custody
Personal injury claims, such as car accidents, truck accidents, and motorcycle accidents
Contract disputes
Employment discrimination
Whereas criminal cases typically involve:
Money laundering
Abuse
Fraud
Arson
Assault
Theft
Murder
Does a Criminal Case Impact Compensation?
While you might hope that a criminal case doesn't impact your fight for compensation in a personal injury claim, it sometimes can. In many states, the victims of people who have been charged with felonies and misdemeanors can be awarded restitution, which means the offender has to provide financial compensation to their victims.
These costs can include medical costs, psychological treatment expenses, and losses caused by their conduct. However, there is often no restitution for lost earnings, punitive damages, physical pain and suffering, and lost enjoyment of life.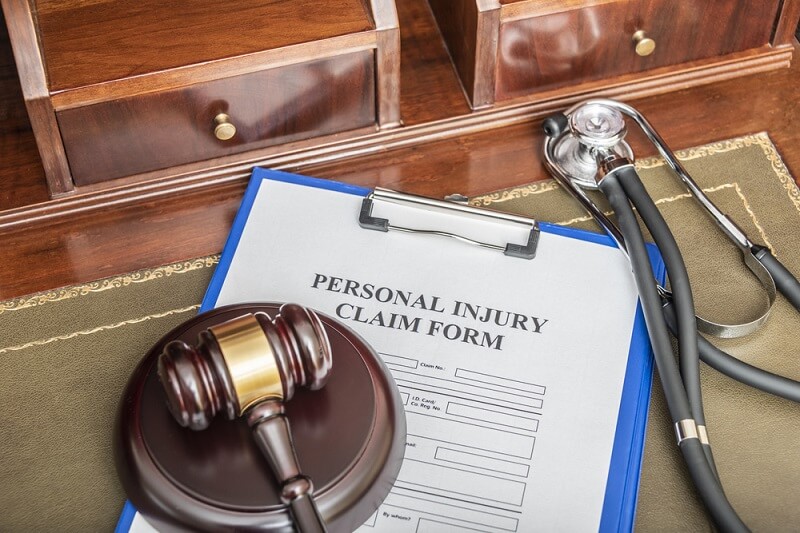 Pursuing a Civil Lawsuit
The compensation from a criminal case is not always sufficient for victims to move forward with their lives and reclaim a semblance of what their lives used to be. As a result, personal injury lawyers might recommend pursuing a civil lawsuit to recover the costs associated with an accident that couldn't be covered in a criminal case, such as emotional trauma, pain and suffering, and reduced earning capacity.
However, filing a lawsuit doesn't guarantee a settlement. Many factors play a part in whether a judgment is collectible, including the income, solvency, and assets of the offender. If they have been imprisoned as a result of their criminal case, this incarceration period might also impact the defendant's ability to make payments.
Initiating a Civil and Criminal Case
While there are several differences in how civil and criminal cases play out, one of the more notable ones relates to who initiates them. Only a prosecutor or district attorney, also known as a state attorney, can file a criminal proceeding in a criminal case. A victim of that crime might know the crime has occurred, but the final decision lies with the prosecutor. In contrast, a victim can initiate a civil case and file a lawsuit in their own name. They can also choose how they handle the case every step of the way.
Can a Civil Case Turn Into a Criminal Case?
Civil and criminal cases are tried in two separate ways, and criminal charges can sometimes be brought about by the investigative stages of a civil case. Therefore, it's easy to assume that a civil case can transition into a criminal one. However, they remain two separate proceedings. Once evidence of a crime has been uncovered, a new criminal case has to commence for the defendant to face criminal charges. Meanwhile, a civil claim will only result in civil remedies rather than criminal ones.
Burdens of Proof: Civil vs. Criminal
Personal injury lawyers will always go the extra mile to help their clients develop a strong case for a desirable outcome. Traditionally, this involves gathering medical reports, police reports, scene evidence, and witness statements.
While it's important to have a sound foundation for success, the burden of proof in a civil case is a preponderance of the evidence, which means the burdened party must convince the fact-finder that there's a higher chance than 50% that the claim is true.
The burden of proof in a criminal case is much higher. The state has to prove its case beyond a reasonable doubt. This can mean that even if you use the same evidence for both cases, you might lose the criminal case but win the civil one. The evidence is still strong and potentially higher than 50%, but it might not allow jurors and the courts to prove guilt beyond a reasonable doubt.
Navigating the personal injury claims process can be challenging enough, but it can become even more complex when a defendant is found to have committed a crime when they were negligent in their actions toward you. If you've encountered this very situation, now might be the right time to enlist the services of a reputable personal injury attorney who can guide you through the various steps in the hopes of achieving the best outcome for all involved.