After his theft Errol Flynn took passage on a steam ship out of Sydney Harbour.
This is a true story of the great depression.
By Australian true crime researcher and writer Stephen Karadjis
---
In late 1932, Errol Flynn, a native of Australia, is living in a small rental flat in the inner-city suburb of King's Cross in Sydney. He becomes entangled with a married woman of the upper class. One night, as she lay beside him, jewels on a bedside table catches his eye. In a moment of revelation and desperation, the young man takes possession of them and flees the country, never to return.
It is the worst year of the Great Depression, and many are without work or means of support.
In the autobiography, My Wicked, Wicked Ways, published posthumously, Errol tells the story and leaves readers with a pseudonym for the woman, "Madge Parkes".
When devotees of the studio era of cinema think of the stars who have graced the silver screen, one name that evokes images of the swashbuckling hero is Errol Flynn. He was an Australian who made it big in Hollywood. Films to his credit include The Adventures of Robin Hood, Dodge City, Virginia City, The Private Lives of Elizabeth and Essex, and The Sea Hawk. Anthony Quinn, one of Flynn's contemporaries described his friend as "debonair and wonderful", and he was. But little is known about how Flynn came to leave Australia.
It happened this way:
Errol Flynn is cast to play the part of Fletcher Christian in the early Australian sound picture, In the Wake of the Bounty. His acting debut precipitates the infamous meeting with "Madge Parkes".
Charles Chauvel, an early Australian movie producer and screenwriter is born in Queensland in 1897. He studies commercial art and takes drama lessons in Sydney with a keen interest in the pioneering film industry.
He travels to Hollywood in the early 1920s working in a variety of odd jobs on film sets to learn the craft. He returns to Australia in 1926 to produce his first feature, Moth of Moonbi, and spends the proceeds on filming a second commercial enterprise.
In August 1932, Chauvel begins shooting scenes on a sound-picture, "Talkie" – In the Wake of the Bounty. John Warwick is casting director at Cinesound Studios in Bondi Junction in Sydney. Chauvel's Expeditionary Film Company is utilizing the studio's assets.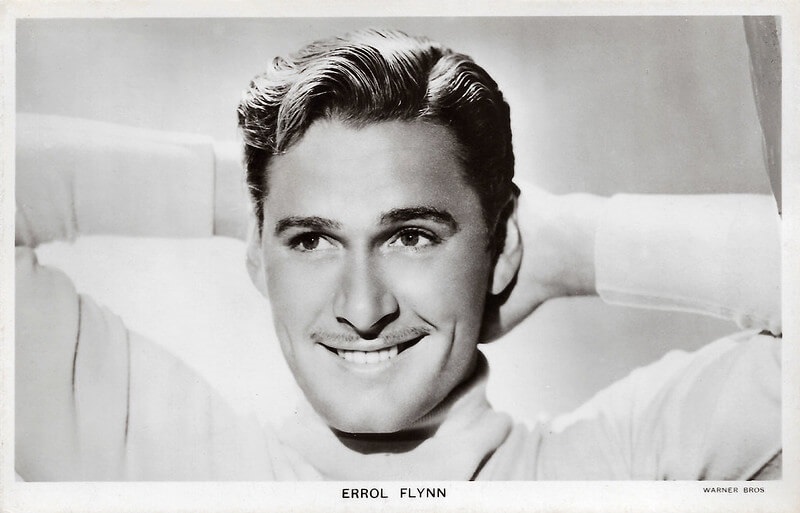 It seems that one weekend, Warwick is lounging on Bondi Beach with other companions including Ken Hunter-Kerr. One of Kerr's inner-circle catches the agent's attention, and he asks about the young man. He is Errol Flynn, a bronzed athletic male with handsome features and a charming presence.
Warwick believes he has found the man to play the part of Fletcher Christian. He blurts details of the encounter to Charles Chauvel and his wife Elsa, and arrangements are made to rendezvous at the Long Bar in the Hotel Australia, a renowned, society meeting place. Errol is offered the role of the Bounty's mutineer ringleader.
Chauvel recalls seeing a story in a Sydney newspaper along with a picture of Flynn and three friends on the yacht, Sirocco. In fact, the photograph is taken in 1930, when the crew are stranded in the shallow waters of The Narrows near Rockhampton in Queensland. He considers the fine-looking man at the wheel and thinks he will make a good Fletcher Christian.
Errol's friend, Ken Hunter-Kerr is dating Miriam Dibbs, a young woman he is to marry. Miriam has several sisters, and Errol begins dating Naomi, and they agree to an engagement in 1931. The advent of the Dibbs sisters introduces the young Errol Flynn to a new social set, though he is not without affluent relatives.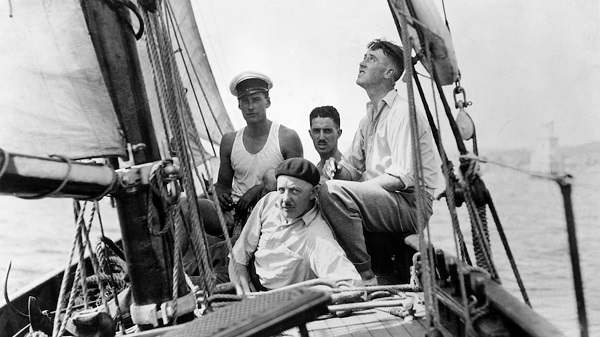 Elsa Chauvel is an actress in her husband's silent productions. She recalls Errol as, "a kind of male butterfly" that "breezed into our lives, caused trouble with the girls in the studio, and left."
John Hammond Moore in, The Young Errol: Flynn Before Hollywood, writes, that as filming In the Wake of the Bounty concludes, the novice thespian who plays a lead role as Fletcher Christian is among those theatrical performers to receive an invitation to a society party.
Moore writes: "By mid-November of 1932 Errol Flynn was living in a small, rented flat in King's Cross and catching up on the kind of social life Laloki and Port Moresby could not possibly provide. John Warwick tried to interest Ken Hall, boss of Cinesound, in using the young actor in The Squatter's Daughter, a film he was putting together, but Hall said no. Then, the chance decision of a local society leader to give a party set the stage for young Flynn's second great adventure in Sydney.
"This woman – married, very wealthy, and connected with one of that city's commercial dynasties – called Warwick and asked him to round up a few theatrical types to add zest to a mid-week gathering at her home."
Warwick was glad to oblige, and among those who enjoyed this lavish hospitality was Fletcher Christian, alias Errol Leslie Thomson Flynn, late of Papua, New Guinea, Tasmania, and so on."
Several days pass and Warwick, the messenger, visits Flynn at his small lodgings in King's Cross, in Sydney, to inform him that Naomi Dibbs, Errol's fiancée, has telephoned asking whether her love will be at home over the weekend. She is thinking of leaving the family estate in Bowral, in the Southern Highlands to be with him.
Warwick knocks and waits. Errol, naked from the waist down, answers the door. He is grumpy and irritable, waking to the banging. Warwick sees the form of a woman lying in the bed in the cramped quarters. Warwick passes on the message.
Flynn tells Warwick days later, that the woman in bed was the hostess at the party.
---
In Errol Flynn's autobiography, My Wicked, Wicked Ways, "Madge Parkes" is the fictitious character that looms large and with whom he spends a torrid couple of weeks. He provides the circumstances of the meeting that he says takes place in front of Usher's Hotel in King Street in Sydney. The woman walks up to him and asks an open question to make easy conversation.
"Then I met her, Madge Parkes: statuesque, auburn haired, married, rich, charming, sophisticated. Age, crowding forty."- Errol Flynn
Earl Conrad, the ghost-writer who assists Errol Flynn to recall his memoirs late in life while the movie-star is living on the island paradise of Jamaica in the Caribbean captures the essence of the meeting.
"I was out of my depth with this woman of the world who had been everywhere, seen everything. Of course, I thought, as I set eyes on her, there is no hope for me here – she is unattainable, way beyond me. But as we chanced to meet in front of Usher's and she spotted me, somehow, she had a different view of the possibilities. She moved toward me, sure-footed, without embarrassment, and asked some trivial question about street directions that merely led into animated talk.

She didn't make it obvious, as we met there in the street, but there was a simplicity with which she handled things. "Will you dine with me?" after a few instants of talk about street directions. Then, with a subtly inviting smile, "Do you like dancing?" These suggestions materialise –

We dined, we danced. She was very clever about paying a bill. She wouldn't embarrass you by passing money under the table. It would just be paid. You never knew exactly how she took care of that, but there wasn't an instant when you had to strike the heel of your palm and stammer, "How could I have come out without my money …" She was well able to pay. And she did. You walked out of the restaurant or dance place, bewildered but not embarrassed.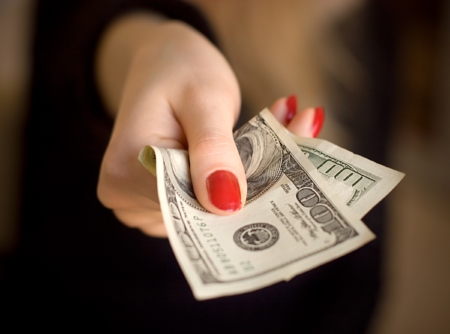 We went for a swim, and in her bathing suit she was the most enchanting woman, with a figure such as you would see on a flashy man-appeal magazine cover, and with the air and walk of sophistication and ease. That was what intrigued me most: her ready smile and a charm that only a well-travelled Australian woman can have…"
The affair lasts a matter of weeks.
Errol evokes a picture of their last moments together: "One night we lay in an anguishing tangle of arms and sensation, and I was waking. I sat up in bed and looked down at Madge, her beautiful hair on the coverlet of the pillow: a picture, a dream! A painting of a full woman, and she had been ineffably considerate toward me.
I got up, weak kneed, and staggered to the bathroom. I knew now that what I had done had destroyed Naomi for me forever. I needed more than Naomi could ever give…
A desperation of purpose and a wildness came over me.
At that moment, my eyes lit on the dressing-room table. There, sparkling at me, were a few jewels, big ones. Small ones. Some had gold or silver chains, and there were a couple of rings."
His plot to fleece the jewels emerges: "One quick thrust, Flynn, and you can sweep up this stuff, put it in your pants pocket and beat it. Hock' em, make some dough -then bail them out and …"
With anguish and regret and yet a steely resolve, Errol, in a pensive moment, illuminates: "I looked back at the bed where she lay, a lovely picture, arms outspread, lovely full breasts.
This is criminal. Not the way to treat anybody. She has been so wonderful, how the hell can you think of this?"
Vice wins over virtue: "But this wrestling with the conscience took no more than a few seconds. I knew it was the most, dastardly thing I had ever done. But I must.
Stealthily, I dressed. I scooped up the loot, tiptoed to the door, raced down the staircase like the joint was on fire.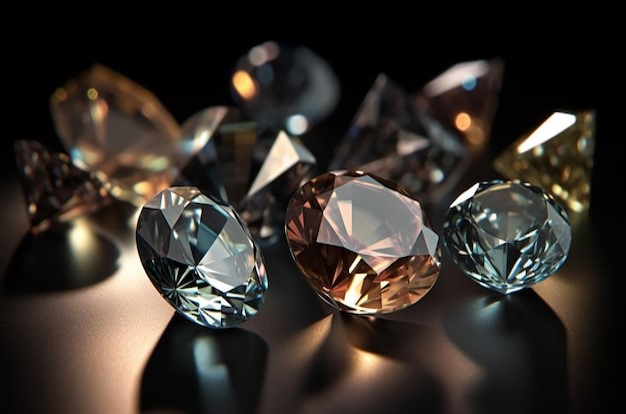 I hurried through the streets. It was night-time, but I didn't run because I knew that a running man excites suspicion. I beat it back to the Sailor's Rest, wondering how to hide the loot."
Errol chronicles hiding the jewels in the handle of his shaving brush. He procures passage on a steamer within days of the theft and is on board in a cabin when two plain clothed policemen come onto the vessel and search his belongings. They find nothing and leave.
The ship steams out of Sydney Harbour and wallows northward along the east coast to the port of Brisbane. On shore, Errol labours slowly and haphazardly upwards through the hinterland of Queensland and takes passage on tramp steamer to New Guinea.
He boards a merchant trader in April 1933, in Salamaua, in New Guinea, on a sea voyage that will eventually take him to England.
His journey begins on Friday, April 14, 1933. S.S. Friderun leaves Salamaua on New Guinea's east-coast. It takes a north-easterly course anchoring in the Witu Islands on the way to the port of Rabaul, in New Britain, in the tropical waters of the Bismarck Archipelago before sailing on to Hong Kong.
Errol forms a close bond with one of the passengers, Dr Hermann F. Erben, a physician specialising in diseases of the tropics and working at the frontier in applied medical research, a calling that will see him bound to one exotic destination after another, over the next fifty years.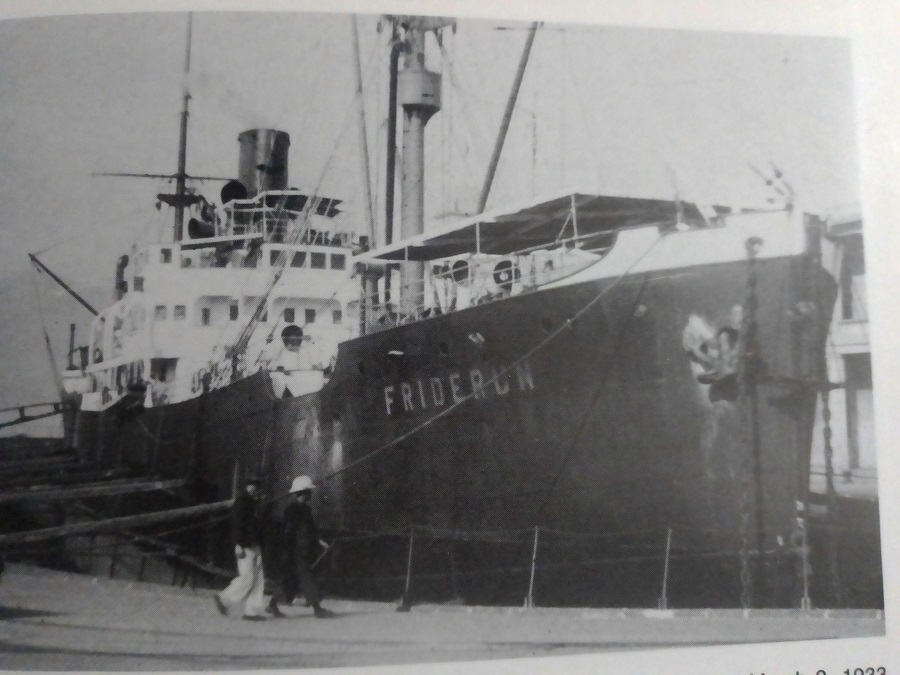 In Hong Kong, the friends take a cargo ship, S.S. D' Artagnan to Saigon, Singapore, Penang in Malaya, and Colombo in Ceylon.
As a side trip, they travel overland by trains and ferry to Madras in India and board a freighter, S.S Compiegne which returns to Colombo before taking a westerly course and crossing the Arabian Sea to Djibouti in French Somaliland on Africa's east coast, sailing through the Red Sea and along the Suez Canal to the Mediterranean Sea and to Marseilles in France where the adventurers part company. It is Errol's birthday, June 20.
---
He sails on to England with a steely resolve to pursue a career in acting, while his comrade is homeward bound, taking the train through continental Europe to Vienna, in Austria, with thoughts of enrolling in further post graduate medical studies.
In, Errol Flynn: A Bio-Bibliography, Peter Valenti suggests that Errol, "…seized an opportunity to advance his fortunes by stealing some jewels from a married woman with whom he had a tempestuous affair."
He comments about the woman: "though no subsequent biographer has been able to identify her, she probably did exist."
The only person privy to the identity of the woman – one of Sydney's high-society, is Errol's fellow actor, friend and casting director, John Warwick.
In the documentary film: Errol Flynn – Portrait of a Swashbuckler, John Warwick is one of the interviewees and talks about the events in late 1932. He clearly states the woman is:
"The wife of a department store executive."
There were department stores aplenty in Sydney in the 1930s. However, there are also other clues, all of which, firm up support as to the identity of the mystery woman.
In life, "Madge Parkes" was one, Emily Madeline Hunter (nee Meagher) pronounced Mar, known by the nickname, Lem, born in Bathurst NSW in 1895, the third daughter to parents, John Meagher, a minister, and Henrietta Foley, and granddaughter to the Hon. John Meagher, MLC KCSG.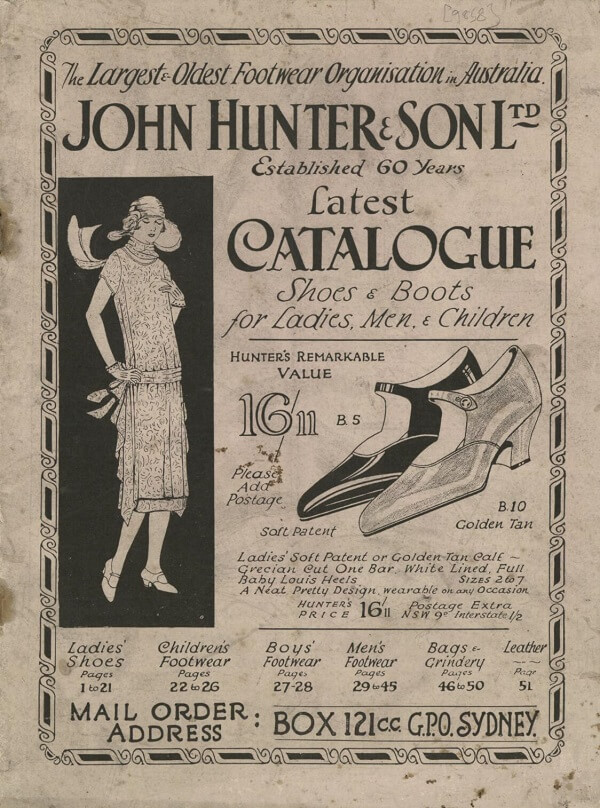 On Tuesday 28 May, 1918 at 2:00 pm Emily marries Alexander Edwin Hunter. He is the younger son of Mr John Hunter and Johanna Brady. John is the head and founder of the commercial dynasty, 'John Hunter and Son Ltd.' shoe manufacturers and retailers of "Lask", Darling Point in Sydney. The ceremony takes place at SS Michael and John's Cathedral in Bathurst.
A description of the Church decked out and of the bride is as follows: "Long before the appointed hour, there was an immense crowd to view the bridal scene. The sanctuary which lends itself so beautifully to decorations on a grand scale, was made artistically ornate with huge vases of copper, filled with Arum lilies, interspersed with lovely ferns, whilst the high marble altar was adorned with an altar cloth of gold lace.
The lighted candles and flower-decked altar, with the sun shining through the long-stained glass windows, made an attractive background for the plighting of the troth which took place at the sanctuary rail, while white stain cushions were placed for the pair to kneel upon.
Mr Harold Hunter attended his brother as best man.
The radiant bride – a dark, handsome girl – wore a short bridal frock, exquisite in its simplicity. It was composed of finest tulle falling in full folds over white georgette and enhanced with gold and white embroidery. The bridal veil of Point de Venise lace was arranged in cap fashion with chaplet of orange blossoms and falling like a beautiful cape over the bridal frock (this veil was brought from Venice by the bride's mother) and an early Victorian bouquet of white orchids and sweet pea, veiled in tulle, completed the bridal array.
The bridegroom's present to the bride was a silver casket of diamond jewels, composed of broach, earrings, and ring set in platinum. The only ornamental worn by her was a pearl throatlet, the gift of her father.
Miss Eileen Meagher, sister of the bride, was maid of honour…"
In a newspaper article in the Melbourne Advocate for Saturday 8 June, 1918, it is mentioned that … "After spending a few days in Katoomba, Mr. & Mrs. Hunter intend to go to Melbourne where they will get the boat for China and Japan and very probably, they will go on to America".
From the National Advocate Wednesday 29 May 1918: 'Fashionable Wedding' "As the bride entered the cathedral on the arm of her father, the organ pealed forth with the bridal march… After the marriage ceremony, Father Robinson (of Camberwell, Victoria) gave a short address to the bride and bridegroom and he also read a cable from His Holiness Pope Benedict… "
In the Catholic Press on Thursday 6 June 1918: 'Wedding at Bathurst' Hunter Meagher – Cable – Roma – Michael Meagher "The Holy Father wishes happiness and long life to your daughter and bridegroom on the occasion of their marriage and sends them and their families particularly the venerable grandfather, the Apostolic Benediction" – Cardinal Gasparri.
Further along, it was stated: "The bride received many beautiful wedding presents, those received from her own and the bridegroom's families, being most costly and handsome. Hon. John Meagher (grandfather), and Messrs. Peter, John Martin, and Paddy Meagher (uncles) gave the bride cheques for very substantial amounts… Mrs. Harold Hunter, solid silver tea and coffee service in Queen Anne style. Silver salver from employees of 'John Hunter and Sons Ltd. ; silver tea and coffee on an oak tray from officers of the Automobile Club, Sydney, costly vases, silver muffin dish, vases, cut glass, liqueur sets, manicure sets being included. The bride's gift to the bridegroom was a solid silver cigar box".
In 1918, John Hunter and Son Ltd. were in their fifth decade in business. An article in the 'Evening News' in Sydney, with a date 15 December 1904 declares, "When one enters the premises of the old established firm of Messrs, John Hunter and Son Limited, at the corner of George and Market streets, city, one recognises the importance of such a huge business in the community, and the relation of a few leading facts will certainly strengthen the impression thus created. The boot and shoe factory employs between 700 and 800 hands, and the average output amounts to 22,000 pairs weekly. The firm has 76 shops in New South Wales and Queensland".
In a similar story in 'The Telegraph' in Brisbane, in the issue 24 December 1912, "The broad windows are stocked with beautiful specimens of Australian, English, and American brands, modelled according to latest designs". The Brisbane Headquarters is located on the corner of Queen and Edward streets.
In the Sydney Morning Herald in the issue, Monday 10 January 1921, it is announced, "The well-known manufacturer, Mr John Hunter, founder of the firm 'John Hunter and Son, boot manufacturers, collapsed while in conversation at his residence, 'Lask', Darling Point Road, Edgecliff last night. The big footwear factory in Castlereagh Street, Redfern, opposite the park and the chain of over 70 retail establishments stretching throughout New South Wales and Queensland, which are owned by the firm, 'John Hunter and Sons Ltd' are very largely the product of Mr Hunter's own energy and business capacity. He is 79 years of age." and further along, "About 1877 he came to Sydney and established himself in a retail boot business near Market Street, moving shortly afterward to premises still occupied by the firm at the corner of Market and George Streets. Mr Hunter is survived by a widow and by a former marriage, the sons, Mr Alexander A. Hunter, and Mr Harold Hunter, both of whom are in the firm and five married daughters, Mrs Tout, of Edgecliff, Mrs Podenzana, of Italy, Mrs T. Prescott, of Sydney, Mrs O'Hare, of Sydney, and Mrs J. Henderson, of Sydney…".
In the 'Queensland Times' Tuesday 21 December 1926 issue, there is a 60-page catalogue which can be downloaded from the internet, to show the vastness of the commercial enterprise that was 'John Hunter and Sons Ltd'.
Upon the death of the patriarch, John Hunter, sons Alexander and Harold assume control of the footwear empire. Alex and his wife Emily Madeline (Lem) move at some point to a new residence, 2 Clairvaux Road, Vaucluse, in the eastern suburbs and again on the foreshores of Sydney Harbour.
---
It is in this residence in late 1932 that Emily Madeline Hunter and husband, Alex Hunter entertain and host a party, "a mid-week gathering", and where Errol Flynn and other actors in the film, 'In the Wake of the Bounty', are invitees.
Errol and 'Lem' "Madge Parkes" begin an affair and it is in Errol's tiny and cramped lodgings in King's Cross in Sydney one night that he steals the jewels and leaves Australia, never to return.
The payout by insurance to the Hunters is staggering and as a result no insurance firm will ever again insure them.
Emily Madeline Hunter (nee Meagher) and Alexander Hunter remain together despite the affair, Alex passing away in 1944, 'died at his residence, 2 Clairvaux Road, Vaucluse… beloved husband of Emily Hunter and dearly loved father of Sheelagh and John".
Emily, 'Lem' alias Madge Parkes' passes away at age 49 years, on 15 January, 1945. She is laid to rest at 'South Head Cemetery'.
At the time of the affair, "Madge Parkes" was in her 37th year, in Errol's words, "she was crowding forty". She was also well travelled, "this woman of the world, who had been everywhere, seen everything".
Emily Madeline Meagher's family were in business themselves and owned department stores, there were several in Melbourne, half a dozen or so in regional NSW and head office in Sydney, but her husband's family, the Hunters were extremely wealthy, said John Hammond Moore, "and connected with one of that city's commercial dynasties".
On Wednesday, March 15, 1933, In the Wake of the Bounty starring Errol Flynn opens to audiences at the Prince Edward Theatre in Sydney.
In April 1933, Errol embarks on the sea journey to England, leaving New Guinea and Australia for the last time.
Once there, the stolen jewels are brokered into cash and the proceeds spent on a motor car (a Swallow, red in colour), and clothes, although it seems the money is soon gone as evidence paints a picture of a struggle to pay for the cost of living.
In Northampton, Errol joins a theatre ensemble. He appears in twenty-two productions beginning in December 1933 with The Thirteenth Chair. His final curtain is in early June 1934.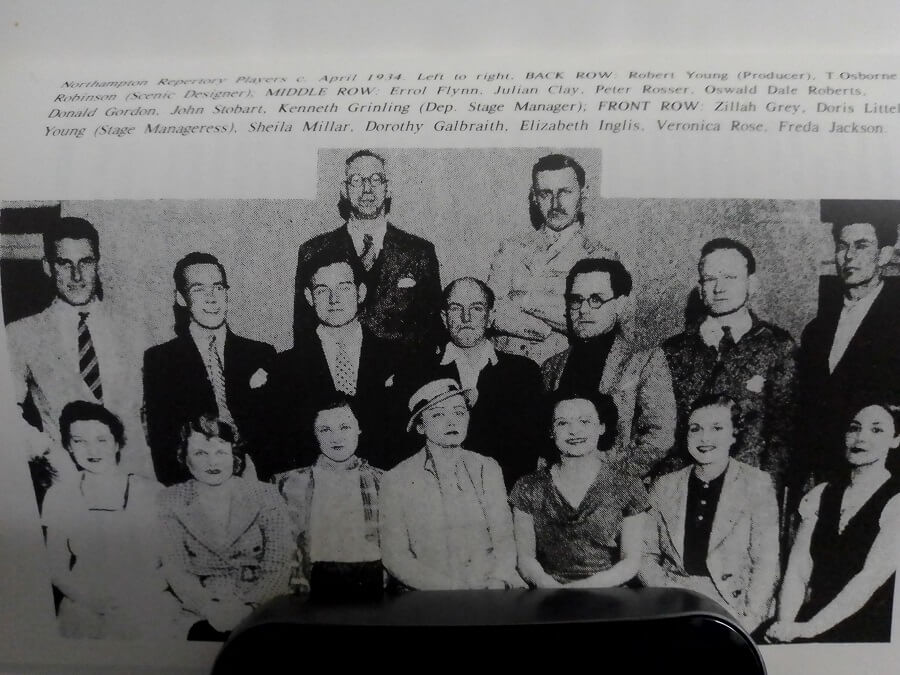 Producer, Irving Asher is Warner Brothers man in England, managing the studios in Teddington in South-West London. People notice Errol hanging around the lot. He is determined to get into pictures. His persistence pays off. Asher agrees to see Flynn in his office. Errol impresses and is cast to play the lead in Murder at Monte Carlo. His performance has chins wagging.
In October 1934, Irving Asher cables Jack Warner, chief executive of Warner Brothers in the United States. Warner replies to Asher with instructions to send Flynn all expenses paid to America.
In Southhampton, Errol boards the prestigious ocean liner, Paris, and crosses to New York. He steps ashore on November 20. A Warner's agent greets him and passes on a rail ticket. Flynn takes the train to Chicago and days later flies to Los Angeles.
On November 27, 1934, at Warner Brother's Studios in Burbank, the twenty-five-year-old rising star signs a six-month contract at one-hundred and fifty dollars a week.
Jack Warner takes a calculated risk and casts Errol Flynn in the lead role in the 1935 epic, Captain Blood.
He is hugely popular with audiences and rises to superstardom in a short time.
---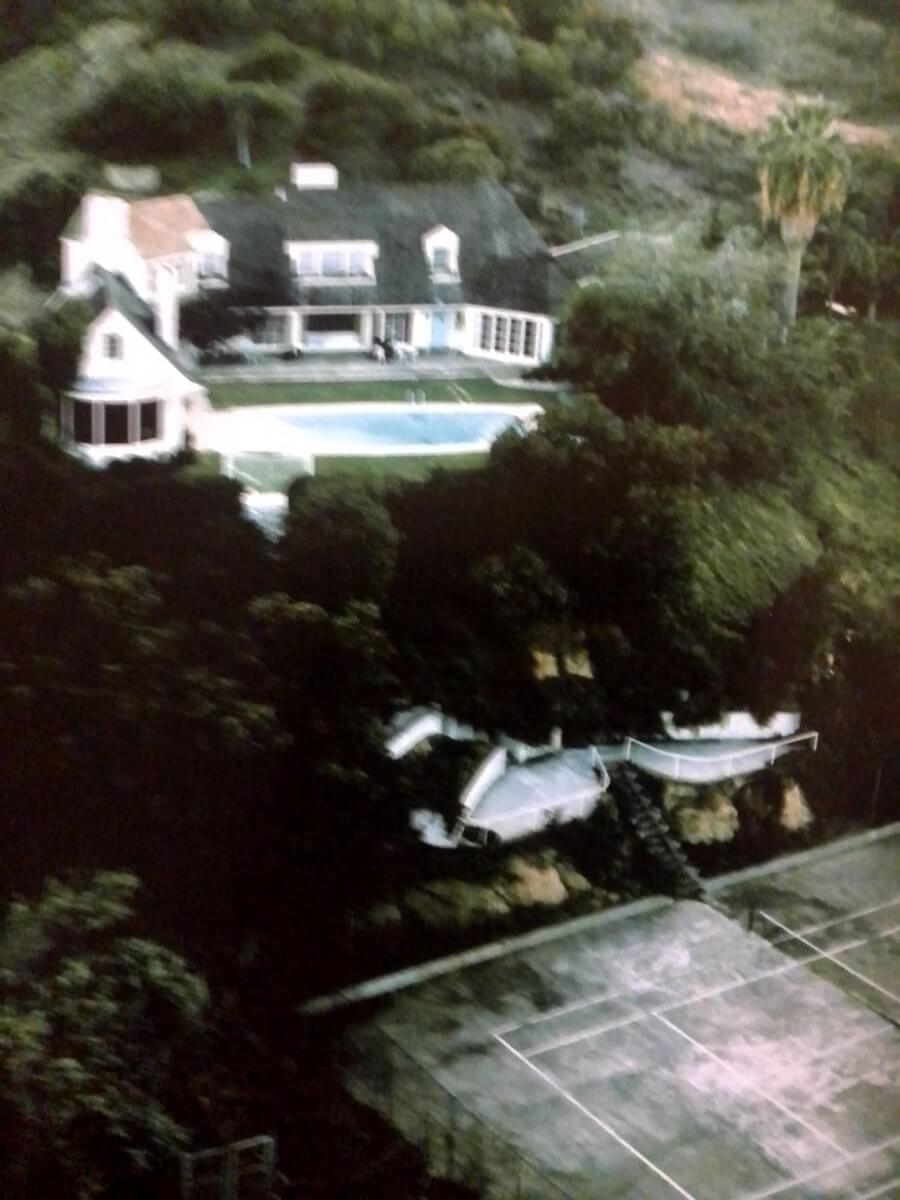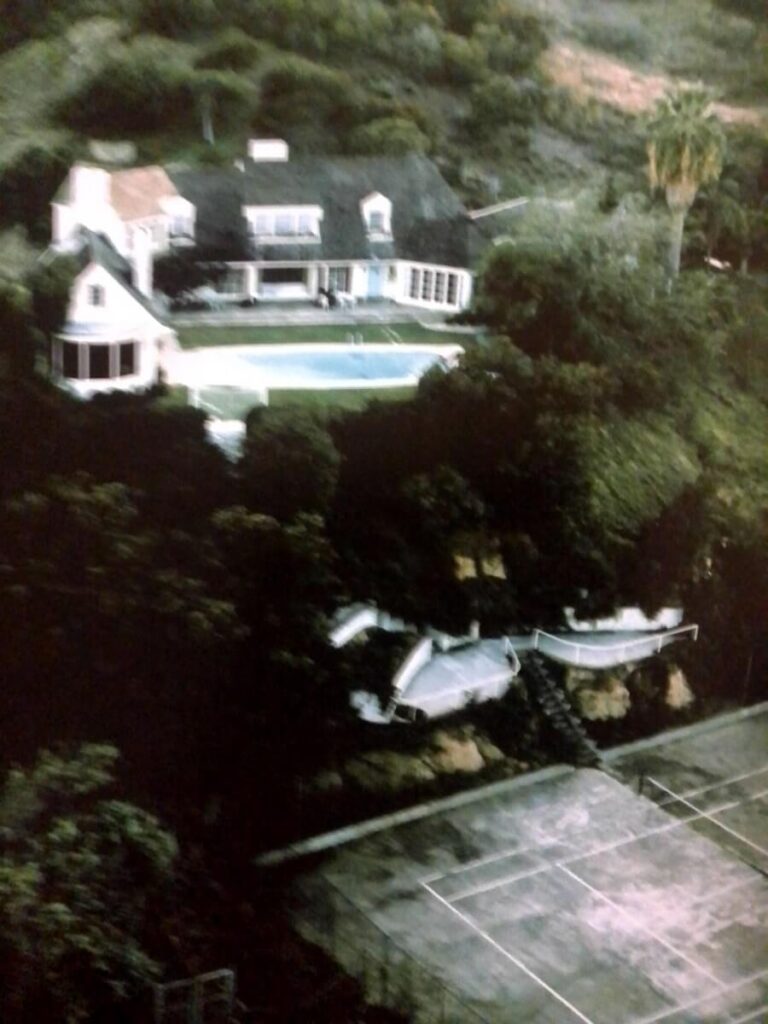 ---
Should any further information come to light, the article will be updated accordingly.
References & Bibliography


Books:

Conrad, Earl. Errol Flynn: a memoir. New York: Dodd, Mead & Company, 1978
Connelly, Gerry. Errol Flynn in Northampton. Corby, Northants: Domra Publications, 1995
Fegerl, Josef. Errol Flynn, Dr Hermann F. Erben: A Friendship Of Two Adventurers 1933-1940. Vienna: Joseph Fegerl,1985
Flynn, Errol. My Wicked, Wicked Ways. New York: G.P. Putnam's Sons, 1959
Flynn, Errol. Showdown. New York: Sheridan House, 1946
Flynn, Rory. The Baron of Mulholland – A Daughter Remembers, Errol Flynn. USA: Xlibris Corporation, 2006
Hammond Moore, John. The Young Errol: Flynn Before Hollywood Brisbane: Angus and Robertson Publishers,1975
Matzen, Robert. Mazzone, Michael. Errol Flynn Slept Here. Pittsburgh: GoodKnight Books, 2009
Thomas, Tony; Behlmer, Rudy; McCarty, Clifford. The Films of Errol Flynn New York: The Citadel Press, 1969
Valenti, Peter. Errol Flynn: A Bio-Bibliography Westport, Connecticut: Greenwood Press,1984

Films:
Haffner, Craig. Errol Flynn: Portrait of a Swashbuckler. Documentary. USA,1983

Newspapers:
Advocate (Melbourne, Victoria (1868-1954) Saturday 8 June 1918
Catholic Press (Sydney, NSW: 1895-1942) Thursday 6 June 1918
Evening News (Sydney, NSW 1869-1931) Trove
National Advocate (Bathurst, NSW, 1889-1954) Wednesday 29 May 1918
Queensland Times (Ipswich, QLD 1909-1954) Tuesday 21st Dec 1926, page 12 – Catalogue
The Maitland Daily Mercury Thursday 17th Dec 1925
The Sydney Morning Herald (Sydney, NSW: 1831- 2023) State Library of NSW, Online, 1932-1933
The Sydney Morning Herald (NSW, 1842-1954) Trove
The Telegraph (Brisbane, QLD 1872-1912) Trove
Truth (Sydney, NSW: 1894-1954) – Trove, Column, 'Jottings of a Lady about Town', 1932-1933

Online:
Cite This Article

Karadjis, S. (2023, Jul 07) From Theft to Fame and Fortune: Errol Flynn steals jewels from Department Store Heiress and Flees Australia. Crime Traveller. Retrieved from https://www.crimetraveller.org/2023/06/from-theft-to-fame-and-fortune-errol-flynn/
All views, thoughts and opinions expressed in article text belongs solely to the article author. As an Amazon affiliate, Crime Traveller may earn a small commission from qualifying purchases. See our
Disclaimers page
for more information.
Unlimited reading on any device, try
Kindle Unlimited from Amazon
for free.
Prefer Audiobooks?
Audible 30-Day Free Trial
with free audiobooks.