---
The internet has become home to many teenagers, but it isn't always possible to monitor your teen's activities online. The criminalized side of the internet can prey on your teen if they aren't aware of the dangers of the internet. Since you won't always be there, it's important to talk to them about warning signs, decision-making, and ways to stay safe. Here are the five greatest threats to your teen online.
Cyberbullying
Cyberbullying is one of the greatest threats to your teen having a safe internet experience. With the rise of social media platforms, teenagers have been granted the ability to stay in contact with their friends at all hours of the day. On platforms such as Instagram and Snapchat, teens can experience a greater level of support and connectivity between their peers, allowing for friendships to strengthen. However, negative social interactions do occur over social media. According to this study, nearly half of teenagers report they feel overwhelmed by drama online, and a quarter of teens say that social media makes them feel excluded and insecure at times. Half of teens say they've encountered cyberbullying online, and they can struggle with social rejection because of the heightened social connections found on social media websites.
Parents can help guide a teen when they are struggling with cyberbullying, but it can be challenging to get your teen to speak openly with you about these issues. It is most important to provide a listening ear by allowing them to fully explain the nature of the cyberbullying. Teens may not always want their parents to solve their social problems, so do not force your own solutions upon your teenager. Rather, be a supportive parent by actively listening and providing avenues for potential solutions.
Stalking, Predation, and Exploitation
One of the darkest threats to teens online is the ability for strangers to stalk and prey your child. The internet has allowed for communities to form in a unique space, one that is not defined by regions or geography. In past generations teens would have to form friendships with the people that lived near them, but with the internet is possible for teens to connect with people from across the globe who have common interests in clothing, music or video games. Because of the physical barrier of the internet, it is possible for anonymous predator to masquerade as a friend to a teen.
A New York Times investigation reports how grooming and child sexual exploitation events have occurred in video game chats when a predator, upon receiving personal information from a teen, threatens to share the teen's personal information unless they share explicit imagery of themselves or others.
It can be challenging to keep an eye on your teen's online interactions, but these cases occur rarely amongst the millions of positive online interactions. Parents can prevent these online interactions from occurring by communicating good strategies for online interactions. Discuss the nature of crimes such as identity theft as reasons for not giving out personal information on the internet. People looking to take advantage of teens on the internet often act like friends, so caution your teen to not be overly-friendly with strangers online.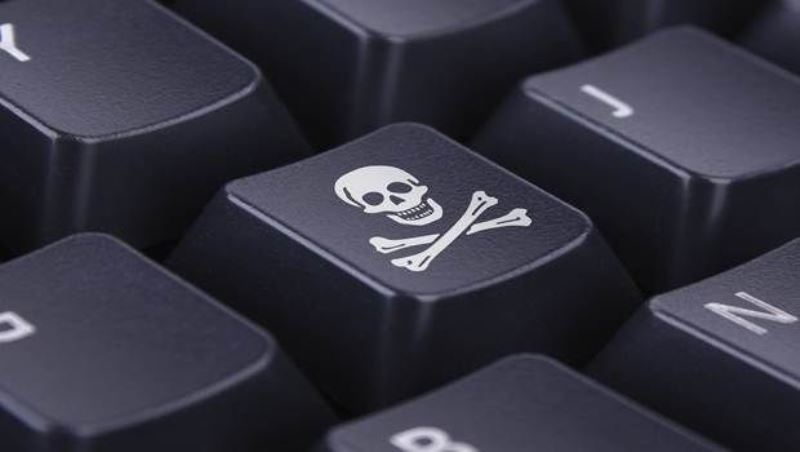 Gambling
It may be hard to believe, but internet video games encourage gambling habits in your teens. Online video games have allowed for teenagers to access the ever-growing video game community. Games such as Fortnite have exploded in popularity in recent years, drawing more and more teens into gaming communities. Many games include lottery-type mechanisms in order to facilitate in-game purchases from gamers. Games such as NBA 2K and FIFA 20 involve slot-type mechanisms in which card packs can be purchased by the user in order to build in-game teams. One prominent example surfaced in the Counter-Strike community in which a lottery website allowed teens to gamble large amounts of money in order to get weapons and skins to be used in the game. Worse yet, the owners of the site faked the results of the lotto in videos on their YouTube channels to promote gambling to their mostly teen-and-younger audience.
It is important for parents to monitor the spending habits of their teens. Communicating to your teen that these games are designed to mold the spending habits of teenagers by incentivizing gambling type in-game purchases is important so that they understand that these games are designed to profit off bad monetary habits. Limiting your teen's access to these gambling systems can help them avoid forming poor spending habits.
Phishing
Phishing is common threat to a safe internet experience for your teen. Phishing is when someone masquerading as a company tries to get you to submit valuable personal information such as credit card numbers. These scams often result in identity theft when criminals can sell personal information online. Often, phishing scams are sent to a person's email, requesting that the recipient update their payment information.
Teens are generally good at avoiding these scams, as they tend to be slightly more aware of potential junk mail. The FTC's guide on how to avoid phishing scams can help parents and teens identify and avoid falling for scams. Additionally, its good practice to communicate the consequences of identity loss to your teen so that they understand the ramifications of falling for a phishing scam.
Malware
One of the most common and little-known threats to your teen on the internet is malware. As the internet continues to diversify and commodify, the presence of malware has become more and more prevalent on shady websites. Malware acts as a virus for computers and phones, causing their response times to slow, unusual messages to appear and computers to crash. Should a teen venture on to a sketchy website, such as an illegal streaming website or a website with explicit content, their computers can be infected with malware.
Malware can cause headaches for parents and teens alike, as it takes time and occasionally money to get malware removed from a computer. Encourage your teen to browse the web with caution, and avoid websites that automatically open unrelated tabs when links are clicked. Malware can be used to gain personal information and track devices, which can lead to greater problems like identity theft and stalking. If you suspect that a device is infected with malware, there are a number of free virus scanners available online to help diagnose the problem. You can also activate parental controls to limit your teen's ability to install certain software on their phones
Conclusion
We hope that you find these tips helpful to ensure your teen has a safe and enjoyable experience on the internet. Keep in mind that communication with your teen is key, and that teens can have trouble speaking to the issues they encounter on the internet. Always be a present listener to your teen, and you can help them navigate the dark side of the web.
About the author: Andy Earle is a researcher who studies parent-teen communication and adolescent risk behaviors. He is the co-founder of talkingtoteens.com, ghostwriter at https://writeitgreat.com/, and host of the Talking to Teens podcast, a free weekly talk show for parents of teenagers.