As the struggle to obtain the drugs required for executions by lethal injection continues, American states are looking for an alternative method. With confidence in the death penalty plummeting as report after report of botched executions is released, officials are becoming increasingly uneasy about what they are going to do with just over 2'500 death row inmates they have in their prisons.
The public rarely glimpses the goings-on behind executions. When they do it is generally because details of prisoners being strapped down and essentially tortured for up to two hours start flooding the media. Those who receive the death penalty in America have carried out some of the worst crimes imaginable. Most have committed at least one murder and many have shown little compassion, remorse or empathy for their victims or their victims' families. Their punishment, the criminal justice system has determined, is to be put to death.
The debate surrounding the death penalty is fierce. Many in America feel it is a necessary punishment and those who receive it should be put to death as soon as possible. If their death is drawn out, terrifying and painful, then justice has been served. Others are not convinced arguing that taking a prisoner's life in response to their crimes is not an acceptable punishment in the 21st century, and the risks of killing an innocent individual are too high to be gambling with.
In March 2015, Utah reinstated the firing squad as a method of execution for death row prisoners. Hanging is still an option in Delaware, New Hampshire, and Washington. The electric chair is available as an option in Alabama, Tennessee, and six other states. However, in all the 31 death penalty states, lethal injection remains the preferred method.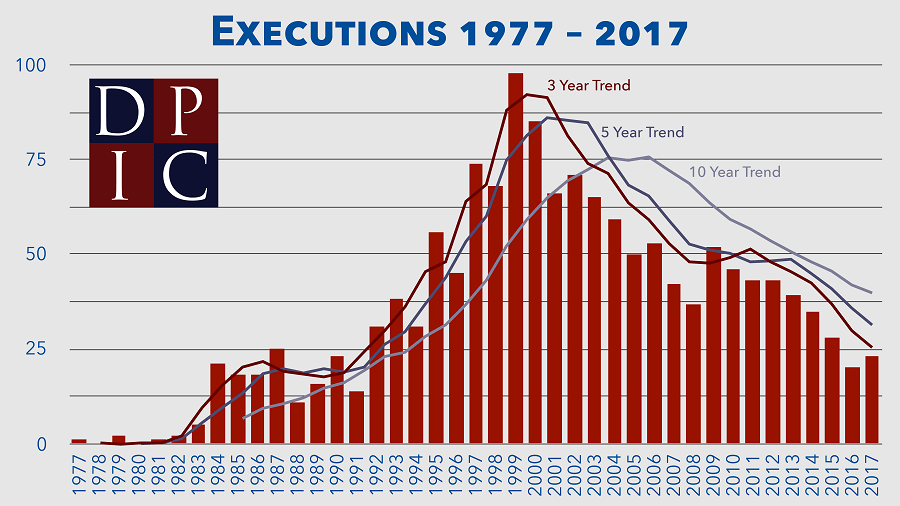 Each year that passes sees the strength of those opposing lethal injection and the drugs used to carry it out increase. The lethal injection was once considered the most humane way to carry out an execution; put the individuals to sleep, paralyze them and then stop their heart. Dig a little deeper however and you discover this notion of humane is rather speculative.
Created in 1977 by a forensic pathologist, the common three-drug protocol for lethal injection is simply a tweak to the standard methods used for anesthesia. The significance of the tweak being the drugs are administered at lethal levels. The drugs used, it appears, would not be used to put an animal to sleep, but have been deemed appropriate and humane for a human, despite not really knowing the effects of these drugs in those interim minutes between administration and death.
The Spiralling Decent of Lethal Injection
After a discovery that the first drug, sodium thiopental used to anesthetize the prisoner, was no longer easy to source in the US, the active ingredients were found in Italy and imported to American shores for use in lethal injection. The Italians, once they discovered what their drug was being used for were less than impressed and blocked all exports. This started a catalog of drug seeking missions to find the drugs required and import them only for the same thing to happen time and time again. Either the country imported from or the pharmaceutical company who supplied the drugs realized they were being used for capital punishment and refused to supply them any longer for that purpose.
"This move underlines this government's and my own personal moral opposition to the death penalty in all circumstances without impacting legitimate trade." – Vince Cable
In 2010, UK Business Secretary Vince Cable announced export restrictions on the drug from the UK to the US to prevent it being used in prisoner executions. His decision came after a campaign by human rights organization Reprieve on behalf of two US death row prisoners, who challenged Cable after he initially refused to apply such a ban.
Once the stocks across US states using lethal injection began to run dry or the drugs hit their expiration date, another solution was needed. Oklahoma solved its problem by replacing the thiopental with pentobarbital, an anti-seizure drug, produced in Denmark. This worked for a period until the Danes discovered what their drug was being used for and stopped it. More and more pharmaceutical companies followed suit. In 2011 the European Union supported an export ban, preventing US prisons from importing sodium thiopental from manufacturers for use in lethal injection.
"The EU embargo has slowed down, but not stopped executions. It has made the states seem somewhat desperate and not in control, putting the death penalty in a negative light, with an uncertain future." Said Executive Director of the Death Penalty Information Center, Richard Dieter to the Atlantic in 2014.
In response, some states began to try out replacement drugs. With no real science or medical testing to be sure whether they would be a suitable alternative, surprisingly they are allowed to do this. "What was to stop states trying other drugs? Nothing, it transpires, nothing legally and nothing medically. So that's what they started to do." Professor William David Watkin of the Brunel University in London wrote in The Conversation in June 2016.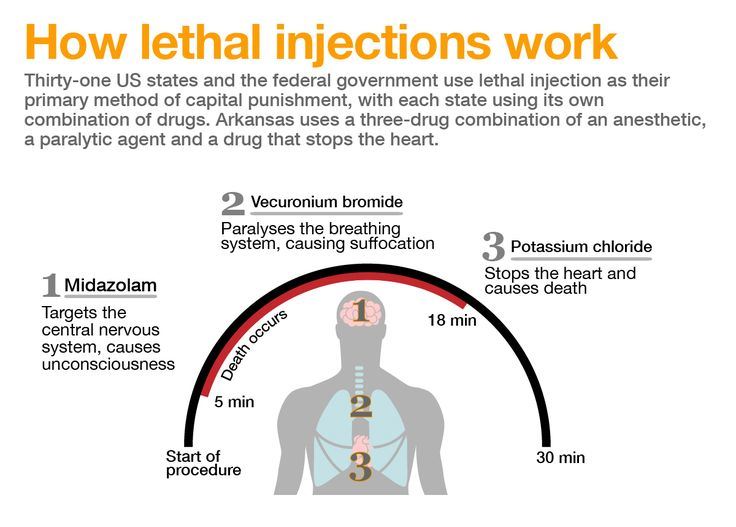 Oklahoma introduced the drug midazolam instead of pentobarbital and its use in the botched execution of prisoner Clayton Lockett in April 2014 caused debate and anger that still echoes four years later. Unable to find a suitable vein and insert an IV catheter to administer the lethal drugs for over an hour, executioners eventually thought this has been achieved in Lockett's groin. However, it was discovered the IV had penetrated tissue which would cause suffering. The execution was called off but Lockett died of a heart attack still attached to the gurney.
Only the US Supreme Court can end all capital punishments but they have as yet refused to do so. At the last vote in 2015 which focused on the use of the replacement drug midazolam, they did not agree that prisoner's Eighth Amendment rights of cruel and unusual punishment were violated through the use of this drug in lethal injections.
Execution by Lethal Gas
In the early 1920's America first used gas chambers to execute criminals who had been condemned to death. The planned execution of Gee Jon in February 1924 at Nevada State Prison led to the decision to build a dedicated gas chamber after a very unsuccessful attempt to pump gas into his cell.
Six decades passed before concerns that the use of nitrogen cyanide as the lethal gas to execute prisoners was causing prolonged suffering became loud enough for the practice to be stopped. Up to 12 minutes of gasping for air and apparent pain for the prisoner was eventually deemed inappropriate and cruel and the switch to lethal injection, considered to be much more humane, began. The infamous gas chamber located at San Quentin State Prison, given the nickname 'the coughing box', was converted into a lethal injection chamber.
The idea of using nitrogen gas as an execution method and specifically its use as an alternative to lethal injection emerged in 2015. Since then Oklahoma and Alabama have announced their plans to have nitrogen gas as an option for executions available should the lethal injection no longer be viable. They won't be alone in offering execution by lethal gas for prisoners on death row. Arizona, Missouri, and Wyoming still have lethal gas as an available method, should prisoners decide against lethal injection.
The problem with a stampede to use nitrogen gas for prisoner executions is little is actually known about it. The information that is available on death by nitrogen gas actually comes from reports of suicides where individuals took the very unusual steps of taking their own lives using the gas.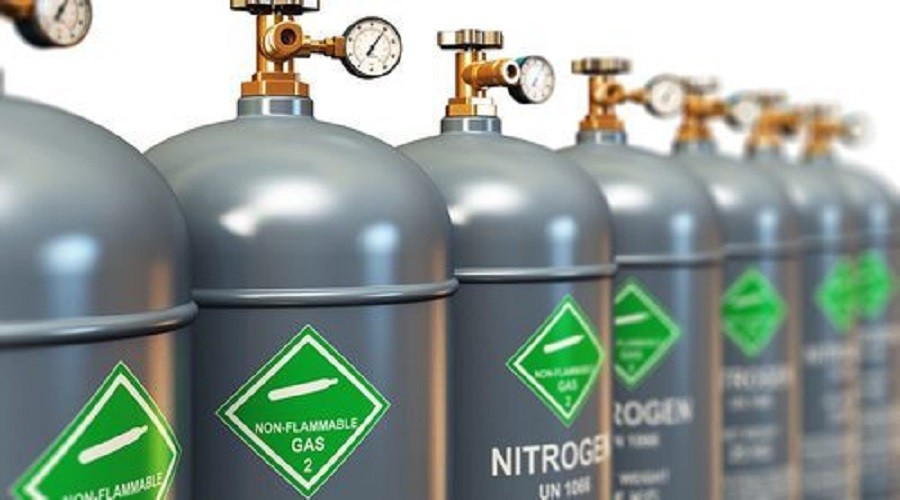 In a case report published in the Journal of Forensic Sciences, the case of a 29-year-old German student who was on a solitary biking tour holiday who committed suicide using nitrogen gas is examined. He was found dead in a hotel room in a mountain resort in Slovakia wearing a full face diving mask connected to a gas canister containing 100% nitrogen.
At autopsy, his brain was found to be swollen, as were his lungs with "mucous froth" found in his airways. The cause of death was nitrogen asphyxiation with his lungs containing 91% and 95% levels of nitrogen to just 9% and 5% of oxygen. He had expressed suicidal ideation in the past to family and close friends and the diving equipment he used to kill himself was his own. In the relation to this case, the authors wrote:
"Deaths from suffocating gases are caused not by the toxic nature of the gases, but rather by displacement of oxygen from the breathed gas mix. Thus, it is not the inert gas itself, but a lack of oxygen that kills."
Most cases of death by nitrogen inhalation are rare and are accidents, with figures of 8 deaths per year in America being quoted in this report. Currently, the use of nitrogen gas for execution is not in practice anywhere in the world.
In another case of suicide by nitrogen gas, a 29-year-old man committed suicide in his basement apartment using a makeshift plastic bag over his head and secured, attached to a nitrogen canister. "Asphyxia can be rapid (2-3 minutes) when there is no oxygen, prolonged (20-25 minutes) when oxygen is reduced gradually, and even more delayed (60 minutes) when the oxygen concentration remains at 20% but another harmful gas is present." the authors wrote.
While not on mass and unlawful as so many people associate the use of gas chambers to be, if the death penalty for serious crimes is to continue in America, it is becoming clear that an alternative to the lethal injection is going to be required. It appears the current trend for this replacement is the use of nitrogen gas and a return to gas chamber executions. Exactly how such executions would work, the equipment required, the cost to build new modern gas chambers where needed and whether indeed this method is as humane as many believe, remains to be seen.
---
References
Alper T. (2008) Anesthetizing the Public Conscience: Lethal Injection and Animal Euthanasia. The Free Library
Associated Press (2018) Oklahoma Death Penalty: State Plans To Execute Inmates With Nitrogen Gas. The Guardian
Chamberlain. S (2018) Alabama Is Latest State To Approve Execution By Nitrogen Gas. Fox News
Chammah, M., Cohen, A and Hager, E (2015) After Lethal Injection. The Marshall Project
Ford, M (2014) Can Europe End the Death Penalty in America? The Atlantic
Madentzoglou, M., Kastanaki, A., Nathena, D., Kranioti, E and Michalodimitrakis, M (2013). Nitrogen-Plastic Bag Suicide A Case Report. The American Journal of Forensic Medicine and Pathology. 34. DOI: 10.1097/PAF.0000000000000049
McNichol. T (2014) Death By Nitrogen. Slate
Straka, L., Novomesky, F., Gavel, A., Mlynar, J and Hejna, P (2013) Case Report. Suicidal Nitrogen Inhalation by use of Scuba Full-Face Diving Mask. Journal for Forensic Sciences. 58(5) DOI: 10.1111/1556-4029.12239
Supreme Court of the United States (2015) Syllabus. Glossip et al v. Gross et al. Certiorari to the United States Court of Appeals for the Tenth Circuit
Watkin, W.D. (2016) Lethal Injections and the tragedy of America's execution addiction. The Conversation
Cite This Article
Guy, F. (2018, Jun 07) Executions: From Precarious Lethal Injection To Uncertain Nitrogen Gas. Crime Traveller. Retrieved from https://www.crimetraveller.org/2018/06/executions-lethal-injection-to-nitrogen-gas/