When police arrived at the Johnson family home in Bellevue, Idaho in September 2003 after a frantic 911 call, they found a horrific scene. Diane Johnson had been shot in the head while she lay sleeping in the master bedroom. Her husband, Alan Johnson, was shot twice in the chest as he came out of the shower. Both now lay dead with the only survivor in the house being their 16-year-old daughter.
Police took a distraught Sarah Johnson to the police station for an interview to try and discover what had happened inside the house. Sarah told them she was asleep in her bedroom when she heard gunshots. She ran to her parent's room and found them shot and bleeding, terrified she had run out of the house and to her neighbor's home to call emergency services.
A Brutal Double-Murder
When police arrived, they found the devastating aftermath of a brutal and cold-blooded double murder and began processing the family home that had now become a crime scene. In a waste bin outside they found a discarded pink bathrobe and a latex glove. Further searches unearthed a single leather glove, all of which were sent for forensic analysis. At the end of Alan and Diane's bed, placed at the foot of Diane's body, were two large knives, items that police felt had been left there by the killer to stage the murder scene.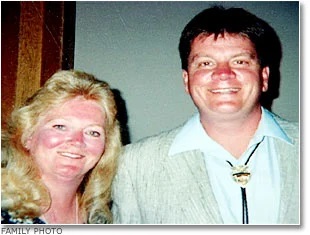 Detectives investigating what motive anyone could have for murdering this middle-aged couple soon discovered the tense relationship between Sarah's parents and Sarah's older boyfriend, a 19-year-old called Bruno Santos. Bruno was a street-wise lad with a great deal more life experience than Sarah and links to a Mexican drug gang which horrified her parents.
There was ongoing conflict at the family home between Sarah and her parents centered on her relationship with Santos. She was a good girl but infatuated with her first proper boyfriend and felt she was deeply in love and this was the man she was going to marry. She was rebellious when it came to him and furious that her parents were standing in the way of true love and forbidding her to see him, grounding her to prevent her from going out and meeting him.
Alan Johnson had visited Bruno Santos and warned him away from his daughter with a threat to report him for statutory rape which would most likely result in Santos being deported back to Mexico. Police looked at Bruno Santos closely as a potential suspect in this crime, but he was able to provide a solid alibi for the time of the murders proving he was not at the house that night nor did he have any knowledge of the Johnson's murder.
The shotgun used in the shooting belonged to tenants who were staying in the guest house attached to the Johnson's home. They were away at the time of the shooting, but it was confirmed the gun had been located inside the guest house before they left.
---
Forensic Evidence
With the owners of the shotgun and the angry daughter's boyfriend no longer suspects, police turned their attention back to the daughter herself. When the forensic analysis results came back from the lab, they prompted questions for Sarah to answer. The pink bathrobe found outside the house contained specks of blood on the back suggesting it may have been worn inside out at the time of the murders.
Bullets and more latex gloves were found in the pockets of the gown and gunshot residue on the single leather glove with the matching glove found in Sarah's bedroom. Furthermore, DNA evidence matching Sarah Johnson was found on the bathrobe and the latex glove. The more the science started to build a picture of what had happened inside that house, the more police questioned Sarah's version of events.
Sarah continued to protest her innocence throughout all interviews, but she was charged with the first-degree murder of her parents. In March 2005, Sarah Johnson faced her murder trial with her defense team arguing she was an innocent victim in these murders and an intruder was to blame for her parents' deaths.
Her boyfriend Bruno Santos testified in the trial to confirm his own innocence, but it was not entirely favorable to Sarah. After five weeks of testimony and evidence, Sarah Johnson was found guilty of the murder of both her parents and given a life sentence in prison.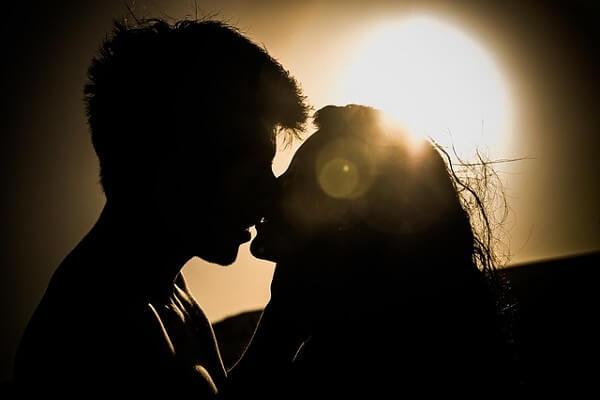 The Power of First Love
A 16-year-old girl in love for the first time with a slightly older teen who had the appeal of a bad boy with links to drug gangs. With her parent's strong reaction to her boyfriend and their threats to report him, Sarah was angry and defiant.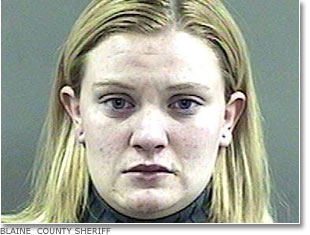 To her, her parents were wrong and getting in the way of her life and who she wanted to be with.  They had grounded her that weekend, and taken her car keys from her. To this girl, if she got rid of her parents, if they were not there, she would be free to be with her boyfriend without being stopped, or at least that was the theory of the police.
It is an extreme plan which is not logical but for a teenage girl madly in love, it's quite possible the consequences of such actions were not thought through. She told police there was an intruder, but there was no forced entry into the home. There was forensic evidence contradicting her story of what happened that morning and evidence connecting her to the crime scene including gloves police believe she wore during the crime. Furthermore, the murder weapon was locked inside the family's guest house, a guest house Sarah had the keys to.
When the police didn't believe her, when she ends up on trial for murder and her boyfriend had lost interest and testifies to save himself, her belief in their love is no doubt shattered.  Sarah Johnson has always said she did not kill her parents, maintaining her statement that there was an intruder in their home on that night.
In 2014, an appeal against her sentence was denied as was a motion for a new trial. The Idaho Innocence Project acting on behalf of Sarah Johnson claimed that she did not receive 'competent counsel' and that new DNA techniques if carried out on the evidence at the crime scene, could prove her innocence.
The Idaho Supreme Court in rejecting the motions said no convincing evidence had been presented that Sarah was not counseled adequately. Furthermore, they said the identification "of previously unidentified fingerprints on the murder weapon doesn't entitle Johnson to a new trial." Further appeals in 2017 were also rejected.
Sarah Johnson is today serving her sentence at Pocatello Women's Correctional Center in Idaho with no new trial on the horizon for her. She is facing spending the rest of her life behind bars convicted of one of the most heinous crimes imaginable; the murder of the two people who brought her into his world; her parents.
---
Related Books: