---
"Reckless Speculation about Murder is a kinda-serious look at a serious subject. In these pages, you and Barney will examine some of the most infamous unsolved crimes in recent American history. From the murders of JonBenét Ramsey and Kathleen Peterson to the shootings of Tupac Shakur and Biggie Smalls, Barney will take your hand (not literally, that would be weird), lead you through the evidence, and let you decide for yourself who committed these famous atrocities."
Publishers Website | Buy From Amazon
Murder cases where the details are puzzling and the perpetrator is in question are ones that intrigue the public more than any others. As true crime readers, these are the cases we become absorbed in, converse about, and the ones where we want to learn more.
Reckless Speculation About Murder brings that learning and opportunity to examine and consider some of the most debated murder cases still at the forefront of our minds. The six cases in this book were heavily publicized both when they took place and in the years since. They are cases that no true crime fan hasn't already formed their own opinion about.
The murder of Teresa Halbach in October 2015 in Manitowoc County, Wisconsin, is one that through the Netflix documentary Making a Murder and the perplexing tale of Steven Avery, made its way around the world. It's a complicated case with theory after theory on what really happened. Equally, the death of Kathleen Peterson in December 2001 in Durham, North Carolina, which was the focus of the documentary series The Staircase, has created the same public interest. It is a case that has divided opinion as to whether Kathleen's death was a tragic accident inside her home or a brutal murder.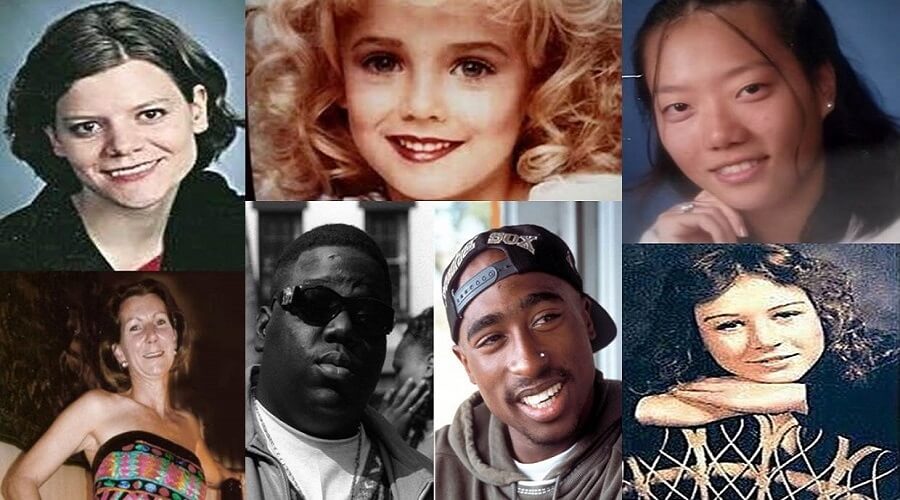 Reckless Speculation About Murder as a title for this book is fitting to its content but shouldn't be mistaken for an amateur or artificial look at murder cases; this book is far from that.
It is unique in its style, quite different from any other true crime book you may have read. While it is one man's opinions and thoughts on these famous murder cases, they are informed speculations from a serving homicide investigator who has taken the time to research these cases thoroughly and apply his experience and training. As the author puts it, "I actually did solve murders for a living. In the legal sense. I was an actual homicide investigator. I've processed crime scenes. I've interrogated suspects. I've sworn out affidavits and testified in court hearings. I wasn't a world-renowned expert on anything, by any means, but I was a competent criminal investigator who put people in prison." What makes this book different and so engaging is the author's writing style.
"There is nothing wrong with loving true crime stories. The subject matter is macabre, but that doesn't make it off limits for decent people like us to discuss.""
– Barney Doyle
Barney Doyle writes in a light-hearted manner injected with humor but appropriately so.
Humour is not applied to the facts of these cases, the victims or the perpetrators. Great care has been taken to ensure the readers know the victims are the most important, and what happened to them are horrific acts of violence that are extremely serious.
His discussions are focused on the facts of each case. It makes for an informative and exciting examination with the confidence that the material is accurate and factual. The author tells these cases in a straight forward narrative; it is not flowered up and peppered with language to complicate. They are told simply but in welcome detail.
Barney Doyle writes in an open dialogue with the reader, taking them with him in full partnership as he explores each case. As an author, he is sharing his observations, understandings, and interpretations of the evidence and opening up discussion for the reader to participate. It is a unique approach but one that very much reflects the everyday conversing that true crime fans have with each other about the most perplexing cases.
"But we added a step on this one. First we have to determine if a murder actually took place. That was a given in every other case. But it's not so cut and dried with this one. There are smart people claiming it was clearly an accident and other smart people claiming it was clearly a murder. We have to figure out which smart people are wrong. That's rarely an easy thing to do, in and of itself."
– Barney Doyle
His experience as a homicide detective allows for a more in-depth and insightful discussion. He has reviewed these cases in their entirety and, as we all have, come to his own opinion on the true events.
It is comfortable free-flowing writing, working through each case, and informing a logical, intelligent discussion as he goes. I'm not going to tell you his conclusions about the cases in this book or his key points of debate on each case. That would be giving too much away.
This book is inviting to read. The language, style, and flow of the writing have produced a narrative akin to having an in-depth conversation with a friend about these cases. An open discussion where you are not thinking about exact language to use to make writing look or sound more impressive. Reckless Speculation About Murder is a relaxed and comfortable conversation between author and reader about somber subjects, but subjects that are intriguing and fascinating to both parties.
---
'Reckless Speculation About Murder' by Barney Doyle was released on May 1, 2020. Buy From Amazon