On 25 April 2018 Sacramento police announced they had arrested a man who they believe to be the Golden State Killer.  72-year-old Joseph James DeAngelo, a former police officer,
was arrested
after almost a week of police surveillance at his home in the suburb of Citrus Heights and is being held without bail on multiple charges of murder.
The case of the Golden State Killer, also known as the 'East Area Rapist' and the 'Original Night Stalker' is one of the most infamous unsolved serial rape and murder cases in American history. The mystery of the man who between 1976 and 1986 carried out 12 murders, at least 45 rapes and more than 120 residential burglaries have been as frustrating as they have been haunting.  Many, many victims and victim's families have waited four decades to see the man who devastated their lives brought to justice.
Starting in 1976, a series of brutal rapes were carried out in and around the Sacramento area.  The attacker would creep into homes in the dead of night, quietly prising open windows after stalking and targeting women who lived alone. By 1978 he had progressed to attacking couples inside their homes and then to murder with the shooting of Brian and Katie Maggiore while they were out walking their dog in February 1979.
Later that year the attacks moved to the Bay Area with a further eleven break-ins and sexual assaults. The reign of terror then moved into Southern California where he continued his residential break-ins, now terrorizing and raping his victims before shooting them. "He would attack couples, tie up both victims, rape the female, and then murder them," the FBI said.
Suspect Joseph James DeAngelo is now a father and grandfather and was living in a suburban residential neighborhood in Sacramento. He is reported to have been 'very surprised' at his arrest.
"We found the needle in the haystack and it was right here in Sacramento County." – District Attorney Anne Marie Schubert
DeAngelo served in the Navy during the Vietnam War and is an educated man holding degrees in police science and criminal justice, according to the Sacramento Bee. During the 1970's, at the time of many of the attacks, he was a serving police officer in Exeter and then Auburn in California before losing his post in 1979 after being arrested for theft.  Since losing his position as a police officer, he is understood to have been working in a grocery store before he retired in 2017.
As the years have passed police and investigators have never given up on solving this case. In 2001, new DNA testing determined that the Original Night Stalker cases were committed by the same man as the East Area Rapist cases.  In 2016, the FBI launched a new investigation offering a $50'000 reward for new information which would lead to the identification of this killer.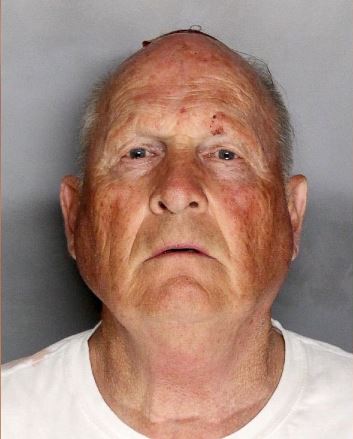 "If he is still alive, the killer would now be approximately 60 to 75 years old. He is described as a white male, close to six feet tall, with blond or light brown hair and an athletic build. He may have an interest or training in military or law enforcement techniques, and he was proficient with firearms." they wrote.
With new DNA evidence being the breakthrough police needed to link DeAngelo to these crimes, it is fitting his arrest came on the 25 April; National DNA Day in America.
 "The Golden State Killer was a destroyer of all that was familiar and comforting to his victims. Sex was secondary to instilling terror. It's no accident that one of his signature threats was "I'll be gone in the dark." – Michelle McNamara, Los Angeles Magazine 2013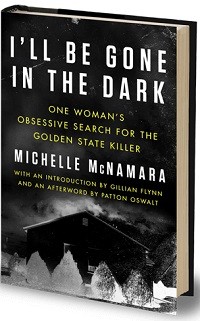 After news of his arrest broke yesterday many people's thoughts have turned to Michelle McNamara, author of the unsolved crimes True Crime Diary website and a woman who was 'obsessed' with this case and hunting down the identity of the killer.
McNamara was in the middle of her investigations when she died unexpectedly in April 2016 from an undiagnosed heart condition. Her book, I'll Be Gone In the Dark, published by her husband after her death, quickly rose to be a New York Times bestseller and is noted as one of the most comprehensive investigations into this case. McNamara should also be credited for giving this killer the name he is now most known by; the Golden State Killer.
"This is how it ends for you. "You'll be silent forever, and I'll be gone in the dark" you threatened a victim once. Open the door. Show us your face. Walk into the light."
– Michelle McNamara, author 'I'll Be Gone In the Dark'
"My bet is he's enjoying a comfortable exile, leading an unremarkable life among the unsuspecting. A suburban dad passing unnoticed behind the hedge wall." She wrote in her Los Angeles Magazine article 'In the Footsteps of a Killer' published in 2013.
How true her words would turn out to be and how heartbreaking she is not here to see the arrest of this suspect and his expected journey through the criminal justice system to finally pay for his appalling series of crimes.