Siblicide is a type of family homicide where a murder takes place within the family unit.  Often also referred to as fratricide, it is one of the rarest forms of family homicide.  Fratricide, under its literal meaning, is the murder of one's brother, with sororicide being the murder of one's sister.  Siblicide is a gender-neutral term which applies to both acts.
The term 'siblicide' originally comes from the animal kingdom where the killing of siblings is commonplace. Birds and insects most commonly engage in siblicide with the younger sibling being the one to lose out. In humans, this is a much rarer act and one which causes understandable horror.
As a society we see murder as a criminal act which occurs to the unfortunate few who find themselves crossing paths with an individual with sinister intentions, however, the facts tell us that the majority of homicides are carried out by people who are known to the victim. Furthermore, murders within families can feature significantly inside homicide rates.  In Canada for example, between 1994 and 2003, in 37% of all solved murders, the killer was a family member of the victim.
There are some statistics available from a variety of studies which have focused on siblicide, giving a picture of this crime. In a study by Daley et al (2001) data was looked at from Canada where there were 265 siblicides between 1974 and 1995, England and Wales with 89 siblicides between 1977 and 1990 and the city of Chicago, with 212 siblicides between 1965 and 1994. Researchers found that across all of these cases both victim and killer were generally male with the majority of incidents involving adult siblings.
There were, however, a sub-section of this data which involved juveniles under the age of 14.  10% of the Canadian cases, 3.5% of the British cases and 5% of the cases in Chicago. Furthermore, out of these cases, most of the offenders were the older sibling of the pair.
Taking a cursory look at reported incidents of siblicide involving children reveals some horrific examples.  One of the most disturbing involved a 12-year-old boy in Bristol who in 2000, who stabbed his 6-month-old baby brother 17 times while he lay in his cot and severed the child's hand.  He then left the house and walked into a local police station to report what he had done advising he 'just wanted to be with his mother'.
This is a horrifying case of extreme violence from a young boy towards an innocent and defenseless child.  The boy, in this case, was said to suffer from Asperger's syndrome and after this incident, severe psychiatric disorders were diagnosed with a belief of an episode of psychosis at the time of this crime.  He pleaded guilty to manslaughter due to diminished responsibility and was referred for psychiatric help.
Another especially violent case took place in Chicago in 2013.  A 14-year-old girl stabbed and killed her 11-year-old sister inside the family home.  Her sister died of multiple stab wounds with the motive appearing to be anger after an argument the previous evening over who did the most chores in the house.
An extreme reaction to a no doubt common sibling argument which resulted in a charge of juvenile first-degree murder.  After the attack, the 14-year-old girl cleaned herself up and called her mother reporting she had been awoken by her sister's screams and after going to her bedroom found a man on top of her stabbing her.  When the police arrived she repeated the same story, only admitting what had really happened when police advised DNA evidence at the scene would find her sisters killer.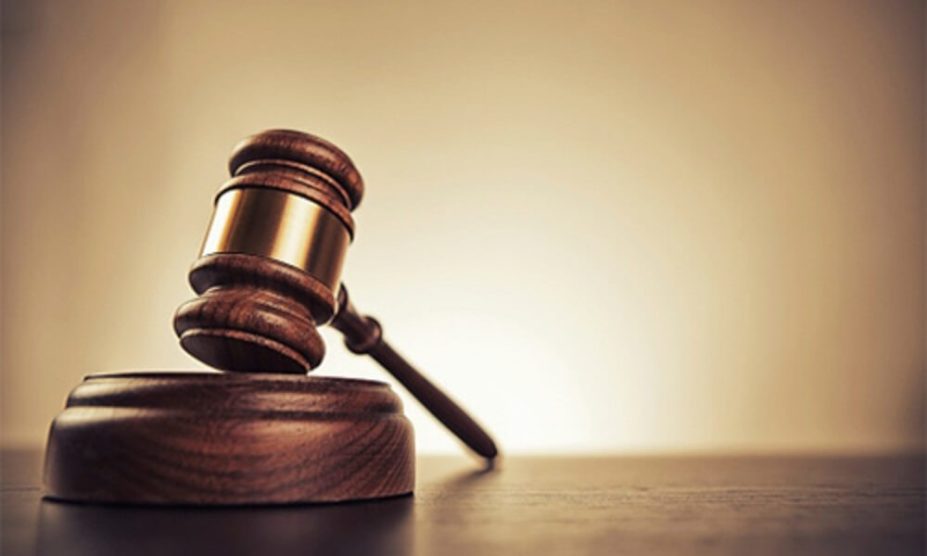 Factors Within Siblicide
Within siblicide, as with any homicide, there is always the question of motive.  Why would anyone kill their own sibling?  Suggested reasons have included power struggles between siblings, disputes of money or property or status within the family unit alongside mental health issues and mental health disorders which could have contributed, or in some cases prompted, such violence.
Substance misuse is also a factor which has come into play within siblicide.  In a study by Bourget and Gagne (2006) they reported that around 50% of recorded siblicides in the United States in 1988 involved alcohol.  In Canada, the national data for siblicides indicates that 73% of offenders who killed their sibling were under the influence of either drugs or alcohol and that 55% of their victims were under the influence at the time of their death.
In one such case, Gemma McCluskie was 29-years-old and an actress who had featured in the BBC soap opera Eastenders.  She disappeared from her home on 1 March 2012 in East London where she lived with her brother Tony McCluskie.  After a nationwide search, her headless body was found in a canal near her home on 9 March 2012.  The following day her brother was arrested and charged with her murder.
During his trial in 2013, Tony McCluskie claimed he had argued with Gemma before physically assaulting her but could not remember the exact details of the murder, due to his heavy misuse of cannabis.  He admitted manslaughter and was given a life sentence with a recommendation to serve at least 20 years. An explosion of rage, in this case, led to a brother murdering his sister and then going to extreme lengths by mutilating her body in an attempt to cover up his crime.
Sibling violence has long been an issue of debate. Fighting between siblings, both verbal and physical are generally seen as a normal part of family life, especially younger siblings battling with each other.  Sibling violence is the most common form of family violence, occurring up to five times more often that spousal violence or parental child abuse reports the New York Times.
Furthermore, Dr. Murray Straus writes in his book 'Behind Closed Doors: Violence in the American Family' that 42% of siblings report physically harming their sibling at some point including kicking and punching.  Dr. Susan Newman writes in her article 'The Dark Side of Siblings', for Psychology Today, that "the key for parents is to distinguish between what is sibling rivalry and what is sibling assault, be it physical or verbal and intervene when necessary".  This sort of advice, of course, is aimed at families with younger siblings living within the family home.
A further shocking case of siblicide took place in Bristol, England. Becky Watts was a 16-year-old teenager when she went missing on the 19 February 2015.  A popular girl from a loving family who was not believed to have run away, concerns for her safety were present from the outset.
Three weeks later, Becky's step-brother, Nathan Matthews and his girlfriend, Shauna Hoare were arrested on suspicion of murder after bags containing body parts identified as Becky Watts were found in a garden shed near the house they were living in.  Nathan confessed to the murder of his step-sister claiming he had not intended to kill her, only to scare her while Shauna claimed she knew nothing of the crime.
On the night Becky went missing Nathan and Shauna had gone to Becky's home. Becky Watts was suffocated, bruised and battered as she fought for her life. Up to 40 other injuries, including stab wounds, were found to have been inflicted on her after her death.  Her body was taken in Nathan's car back to his house.  He then bought a power saw and cleaning equipment and dismembered her body into eight parts in the bathroom, before wrapping the parts up and cleaning the bathroom to cover his tracks. Nathan and Shauna hid from police trying to avoid questioning and any examination of their home.  In the middle of the night, Becky's body was moved into a garden shed at a house nearby.
Rather than a spontaneous act of rage, evidence of a sexual motive towards Becky Watts was uncovered along with pre-meditation. Nathan Matthews arrived at her house armed with stun guns ready to kidnap her. Dark fantasies between the Matthews and Hoare had rolled over into reality with their target being Nathan's innocent teen step-sister. Nathan Matthews was sentenced to life imprisonment after being convicted of murder. His girlfriend, Shauna Hoare, was convicted of manslaughter and sentenced to 17 years in prison.
---
References
Bourget, D., and Gagne, P. (2006) Fratricide: A Forensic Psychiatric Perspective. J Am Acad Psychiatry Law 34:529-33
Daly, M., Wilson, M., Salmon, C.A., Hiraiwa-Hasegawa, M., & Hasegawa, T. (2001). Siblicide and Seniority. Homicide Studies, 5, 30-45
Newman, S. "The Dark Side of Siblings". Psychology Today. Published 28 Oct 2009
O'Connor, A. "When the Bully Is a Sibling". New York Times Blogs. Published 17 June 2013
Cite This Article
Guy, F. (2017, Feb, 04) Siblicide in Humans: Homicidal Violence Between Siblings. Crime Traveller. Retrieved from https://www.crimetraveller.org/2017/02/siblicide-homicidal-violence-between-siblings/