"Both a wrenching true crime story and an incisive portrait of dangerously discordant race relations in America, Absolute Madness also chronicles a lonely, vulnerable man's tragic descent into madness and the failure of the American mental health system that refused his pleas for help."
Described as a friendly and helpful neighbor, Joseph Christopher had no background of violence and no criminal record, yet he carried out some of the most atrocious murders in New York's history. Those he so brutally murdered had no defense against a sharpshooter determined to kill. Their deaths sparked not only widespread fear of the actions and intentions of a serial killer, but his speculated motives and targets uncovered fierce racial tensions before all fell into the wilderness that is severe mental illness, the issue of competency, and the challenging responsibility of justice.
Three African-American men were shot dead across two days from 22-23 September 1980. 14-year-old Glenn Dunn, 32-year-old Harold Green and 31-year-old Emanuel Thomas were all going about their daily business when they were suddenly fired upon in Buffalo, New York.
On 24 September came a further shooting, that of Joseph McCoy who was set upon in the street in Niagara Falls just 20 miles away from Buffalo. Joseph McCoy was also African-American. The bullets recovered from the first three shootings confirmed they had all been killed with the same .22 caliber gun. As fear spread across Buffalo, discussions began that a serial killer was targeting black men and anyone could be next.
Local news printed article after article highlighting a racial motive, energizing activist groups to band together and demand the police do more to protect the black community while the streets of Buffalo saw increased violence and random attacks with tensions high.
Further attacks populated October and the months that followed including two taxi drivers violently bludgeoned and stabbed to death before their hearts were removed, all encased in speculation that the same killer was responsible.
In December 1980 a series of stabbings were carried out in Manhattan, including that of 32-year-old Ivan Frazer who was attacked and seriously wounded on an E Train between Queens and Manhattan and 19-year-old Luis Rodriguez, stabbed to death while walking on Madison Avenue.
"The .22 Caliber Killer had become the bogeyman. The elusive blond gunman had taken on an almost phantom-like status in the minds of many, feared as the culprit behind every strange occurrence, every threat or menacing act." – Catherine Pelonero
The confused, erratic and unexpected confessions from an Army soldier being held in military psychiatric care at Fort Benning in Georgia in May 1981 were the link between 25-year-old Joseph Christopher and these serial murders. Held after attacking a fellow soldier with a knife followed by a gruesome act of self-mutilation, the state of mind of this young man was delicate and unclear.
As investigators looked more closely at Christopher, this unlikely man emerged as a prime suspect. His authorized leave from the Army corresponded with the timings of the attacks and ammunition matching that used in the killings was found in his former Buffalo home.
Joseph Christopher was arrested and charged with three counts of second-degree murder for the shootings carried out in September 1980. It was an arrest which marked the beginning of a long and complex road through a conflicted mind characterized by mental disturbance.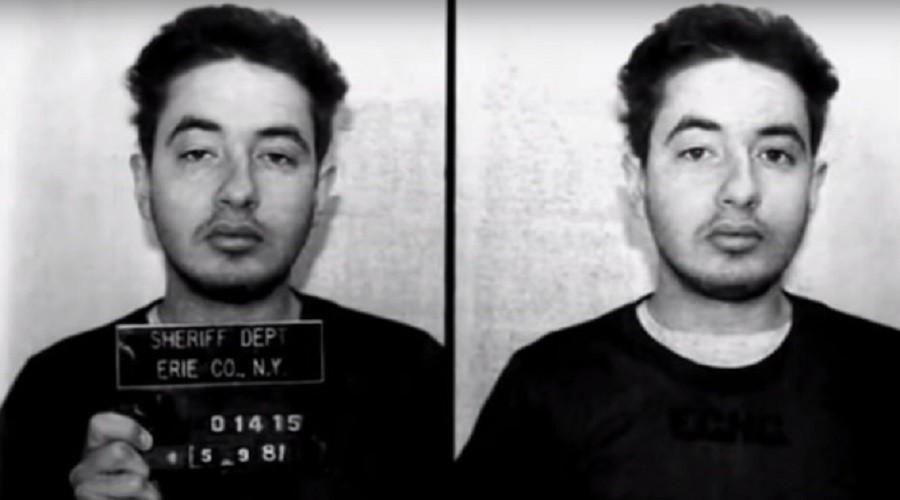 Multiple assessments on Christopher after his arrest all agreed he was not of sound mind. "…it would be safe to say that he is significantly psychiatrically impaired," one chief Army psychiatrist said. Trying to establish whether or not he was telling the truth in his confessions became key with no forensic evidence to link him to the murders. He was often silent, refused to talk to people, unwilling to elaborate on his confessions. He thought people were trying to poison him. He insisted he didn't need legal representation. He didn't want a jury trial and he believed he was capable of representing himself during any trial for capital murder.
Related: The Criminal Mind: An Interview With Forensic Psychologist and Author Katherine Ramsland
"Nobody ever ruled out the possibility that Christopher had delusionally popped himself into these cases." – Attorney Mark Mahoney
After over 12 months of assessments, discussion and legal debate over his mental competency routinely swinging back and forth in opinion, Joseph Christopher did stand trial. He was convicted in April 1982 on three counts of murder, receiving a sentence of 60 years to life in prison. Three years later on 5 July 1985, these convictions were overturned by the State Court of Appeals on the basis of Christopher's mental competency and the psychiatric evidence that should have been presented at his first trial.
While awaiting retrial for the Buffalo killings, Christopher was also convicted in a New York City trial in October 1985 of the murder of Luis Rodriguez and the attempted murder of Ivan Frazer in Manhattan receiving a sentence of 33 years in prison.
In his second Buffalo trial which concluded in 1986, Joseph Christopher was convicted of three counts of first-degree manslaughter with evidence of extreme emotional disturbance being taken into account. He died six years later in March 1993 after developing testicular cancer which left untreated had spread to multiple organs in his body.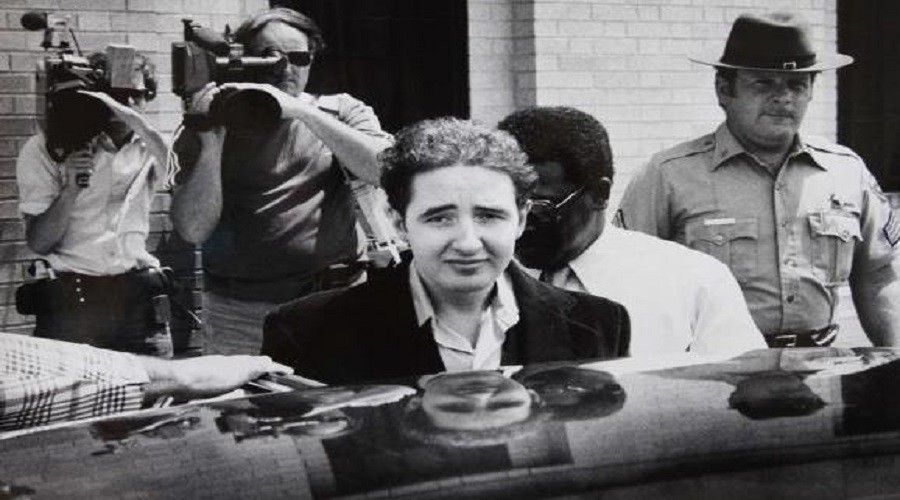 "Some have opined that the real answers were forever lost with the death of Joseph Christopher. It could be, however, that the answers were forever lost long before his death, askew and unrecoverable from the murky depths of a diseased mind." – Catherine Pelonero
Approaching this case with an experienced analytical eye, true crime author, and commentator Catherine Pelonero has pulled all the strands together to produce a methodically researched and absorbing book revealing the bare truth behind the case that became known as the .22 Caliber Killer and the Midtown Slasher.
When serious crimes are committed a clear-cut legal process of identifying the guilty and achieving justice for the victims through punishment for the responsible is desired and expected in society. A question, however, over an offender's state of mind and whether their mental illness means they can be held legally responsible for their crimes, brings a range of hurdles making this simple model of justice and punishment challenging and fraught. While science and societies' understanding and acceptance of the realms of mental illness has progressed significantly since the 1980's, the black hole which is mental illness and the criminal justice system is still a vast expanse.
To present this case in its entirety Catherine Pelonero has interviewed over 70 people, trawled through news reports, court documents, legal arguments and mental health assessments. The success of her work in Absolute Madness comes from not only creating an engaging and deeply thought-provoking piece of work on the Joseph Christopher case that provides an enjoyable and fascinating read but, by addressing those difficult questions regarding this individual, his behaviour and his state of mind and whether or not the justice system adequately managed his case and essentially returned the right outcome.
Q&A With Author Catherine Pelonero
---
Q. You have an impressive ability to delve into these complex crimes, telling the crime story while carving out the real pressing issues that it raises. Your first book which became a New York Times Bestseller, 'Kitty Genovese: A Public Murder and its Private Consequences' had the same grit and engaging style. What was it that hooked you into this case and drove you to dig deeper and get to the real story?
CP – I started off as a playwright so my focus is always on character, developing the people in the story as fully and authentically as possible. As a script writer, I also tend to think in scenes. I've been told that my books are very visual, and I think that's true. When I'm writing I typically envision the people and the action very distinctly, as if I'm actually watching what's going on in real time, and I want the reader to have the same experience.
The story told in Absolute Madness initially piqued my interest because of a personal connection to the locale. I was in grade school when the killing spree started in my hometown of Buffalo, New York in the fall of 1980. After the publication of Kitty Genovese, my sister Trieva suggested that I write my next true crime book about the .22 Caliber Killer, which Joseph Christopher was called. Having been so young at the time of the murders, I didn't remember anything about the case beyond a headline or two. The primary appeal at first was that I thought it might be interesting to write about a serial homicide case from my hometown. The deeper I got into the research, however, the more stunned I was at all that had transpired. I went from a feeling of, "this might be an interesting project" to "my God, I have to tell this story!"
Q. Your book takes the reader on a journey from the very first murder, focusing on the victims as well as those trying to solve the case and Joseph Christopher himself along with the eventual struggle by the attorneys representing him. It is illuminating writing giving a full 360-degree view of a very complex individual, multiple murder case, and police investigation. How did you go about collating and organizing your research and deciding how you wanted to tell this story?
CP – I spent a total of three years on this book, which is not an unusual amount of time to spend on nonfiction. There were literally thousands of pages of documents to read, from police reports to court transcripts to psychiatric records. I start by creating a timeline of events, which expands as I learn more about what happened. I organize my research material into files. Before writing a chapter, I will read all the material I have on the specific incident that the chapter covers and I will make notes, in essence creating an outline and then referring back to the sources as I write. It's a meticulous and time-consuming process but it appeals to me, especially when I feel I'm writing an important story that needs to be told.
Q. The media focus on this case from day one coming after the infamous Son of Sam killings and at the same time as the Atlanta Child Murders, was intense and relentless. Pinning the killings down as racially motivated hate crimes, how much do you think this type of reporting influenced the investigation and public opinion?
CP – The media perspective had a tremendous influence on public opinion, no doubt about it. The racial hate crime narrative was established immediately and became the wallpaper for this case. That narrative stuck, even when facts came to light that contradicted it. Mark Mahoney, one of Christopher's first defense attorneys, said this case taught him that once the media has put a certain spin on a story, it's almost impossible to undo.
Q. It was the unexpected, disturbed and confused confessions of Joseph Christopher himself that linked him to these murders that came at a time when his state of mind was still under assessment. Just how difficult is it to ascertain truth under these circumstances when a person is within the grips of mental illness?
CP – It's virtually impossible. I once heard a psychiatrist on television describe schizophrenia as a broken brain. Simple as that sounds, it's an apt description. Sadly, schizophrenics believe their delusions wholeheartedly and there's no hope in reasoning with them. The brain is malfunctioning, and not even they know what's truth and what's not.
Q. FBI profiler John Douglas became involved in this case quite early on providing a detailed profile of the offender in October 1980. His analysis and insights were fascinating to read. With criminal profiling still being relatively new at that time, how much weight and attention do you think the police task force gave to his profile?
CP – The reaction varied from person to person. There were those in law enforcement who were open to it and others who were very skeptical. I think overall the police in Buffalo were receptive. They were desperate to stop the killings and open to any help they could get.
Q. Joseph Christopher in the weeks before the murders did try to admit himself into psychiatric care, worried for his own mental health. Not deemed a risk, he was turned away. If he had been admitted at that time in September 1980, could all of these murders and the frightening descent of Joseph Christopher himself into insanity have been prevented?
CP – We can only speculate, but given Christopher's background and all things considered, I think it's fair to say that the killings could have been prevented. When Christopher was finally treated with anti-psychotic medication, he responded to it well. The medication stabilized him and seemed to bring him back to himself, so to speak. When he was medicated, he expressed not only remorse but shock at the things he had done and said.
Q. This case unfolded 36 years ago and yet many of the issues it raises, the debates and problems surrounding acute mental health and criminality and particularly the conundrums this promotes within the criminal justice system are still very much with us today. How far have we really progressed in this regard over the last three decades? Do you think if this case happened again, things would be handled today very differently?
CP – I'm sorry to sound pessimistic, but unfortunately – very unfortunately – I don't see any evidence that we've progressed at all on that front. We are still hearing accounts today of mentally ill offenders who tried to get help before it was too late. A recent example is the man who ran his car into a crowd of pedestrians in New York's Times Square this past May, killing one person and injuring eighteen others. We ignore the pleas of the mentally ill to their detriment as well as our own.
Q. I am excited to know what is next from you, do you have another book in mind or a true crime case you are considering exploring further?
CP – I'd love to get to work on another true crime book but at this point, I haven't found a case that grabs me. I'm actively looking. I feel like stories choose me rather than the other way around, and I'm hoping to be chosen again soon!
---
'Absolute Madness: A True Story of a Serial Killer, Race, and a City Divided'  by Catherine Pelonero is published by Skyhorse Publishing and available at Amazon.
[wp-review id="14381″]