Exploring the relationship between stalking and homicide within the UK, new research has found in a total of 358 murder cases with a male perpetrator and female victim, a staggering 94% showed stalking behavior involved in the period before the killing.
The effect of stalking on an individual can be devastating. The constant state of alert, the fear of what may happen next, the persistent unwanted attention and contact can wear a person down, make them nervous and anxious. They may be unable to sleep, unable to relax and experience a serious and prolonged reduction in their quality of life.
In October 2016 a 56-year-old man was jailed for 26 weeks for stalking Denise Fergus, the mother of toddler James Bulger who was murdered by two 10-year-old boys in Liverpool, Merseyside in 1993. Howard Wilson was given a police warning eight years ago for his stalking behavior towards Denise Fergus yet he continued his harassment. Singer Lily Allen has spoken publicly about her terrifying experience of stalking which went on for seven years, ending with her stalker breaking into her home and entering her bedroom while she was asleep.
Unfortunately, within the UK, stalking has not always been taken seriously and assessed as high risk, leaving the victim vulnerable and unprotected.
In a recent report from the HM Crown Prosecution Service Inspectorate and HM Inspectorate of Constabulary, it was found that in 112 stalking cases, 60% did not have a risk management plan put in place to protect the victim and in a staggering 95% of cases, victim care was 'deemed to be inadequate'.
In an article focusing on how stalking cases and stalking victims are not being handled well within England and Wales, The Guardian reports in the last three months of 2016 there were more than 1'200 active cases of stalking.
Stalking can be defined as unwanted behavior from an individual who may be continuously making contact via phone, email, mail or online. They may send unwanted gifts, follow the person, appear at their workplace, their home and places they regularly visit. The behaviors of stalkers can range in severity, frequency and the level of danger they may pose. While the majority of cases do not end in homicide, new research has now been published which highlights the risk factors involved and the potential relationship between stalking and murder.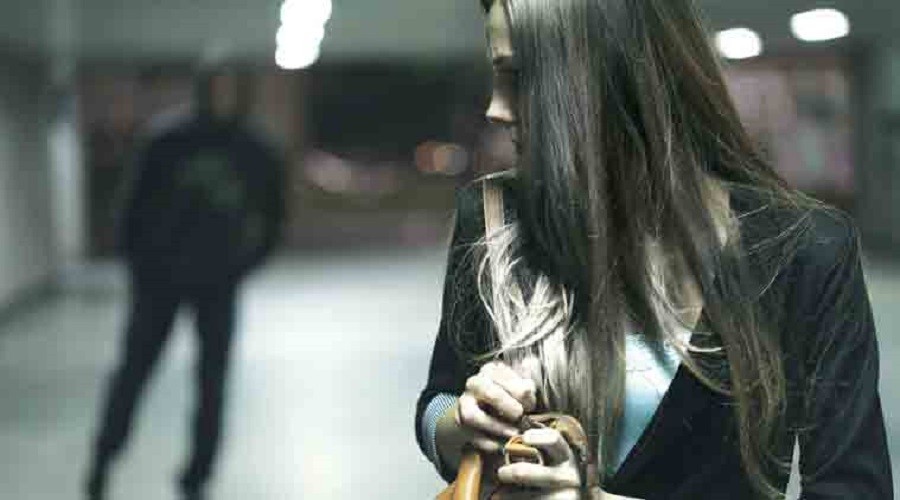 Early understandings of stalking behaviors focused on erotomania, a delusional disorder where an individual believes the object of their affection is in love with them where often their target is someone famous and regularly in the media spotlight. More recent research indicates that only a small percentage of cases fit into this category with the stalker being driven by delusions. Attempts to classify stalking behavior and create accurate and functional typologies aim to help law enforcement in identifying and dealing with stalkers and also to aid the psychology profession in understanding stalking and the motives behind such behaviors.
In one of the early but most influential studies and classifications of stalking behavior came from Zona and colleagues (1993) who used data from the Los Angeles Police Department on stalking cases. They specifically focused on individuals showing obsessional behavior or an 'abnormal long-term pattern' of harassment towards another individual. Many of their cases involved stalkers focused on famous individuals in and around Los Angeles. They studied 74 cases and classified them into three groups: love obsessional, simple obsessional and erotomanic.
Taking this research and other studies in the same field forward, an in-depth research study was carried out by the Homicide Research Group at the University of Gloucestershire in association with the Suzy Lamplugh Trust. Their aim was to explore the relationship between stalking and homicide within the UK, looking at a total of 358 murder cases with a male perpetrator and female victim spanning 2012 to 2014.
Related: Investigating The Psychopathic Brain: The Pathways To Violence
This research highlights the idea that a stalker who goes on to commit homicide against their victim travels through an 'emotional journey' to reach that point and it is not necessarily a spontaneous act of violence that results in the fatal outcome. It is this journey with the commonly identified traits and behaviors which should be flagged the researchers say, and its understanding could provide the most opportunity for intervention and protection of the victim.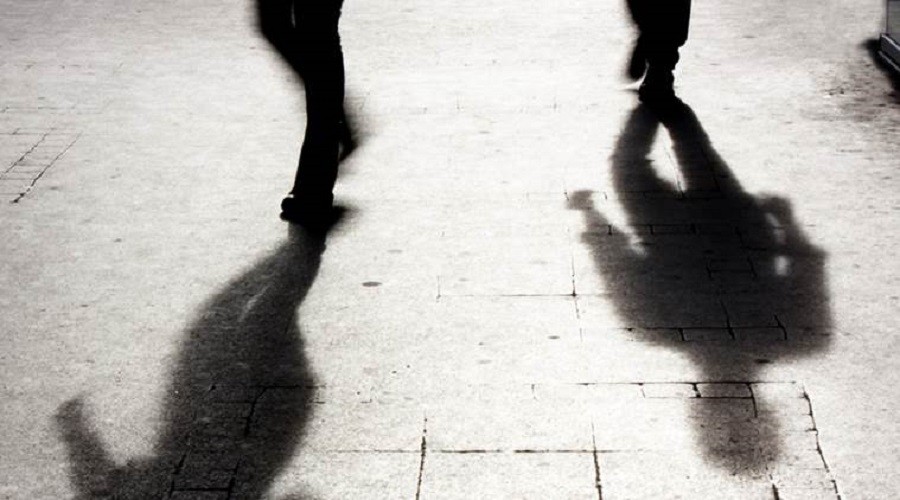 One of the key findings of this research was the staggering statistic that out of the 358 cases studied, 94% showed stalking behavior involved in the period before the killing. The finding that in 85% of these cases the murder occurred within the victim's home also highlights this as a danger spot and that access should be restricted as a priority.
Researchers highlight the prevalence of obsession and fixation behaviors in these cases which ended in the murder of the victim. When these characteristics are present in a stalker's behaviour, red flags should go up and they should be identified and responded to as soon as possible.
They define these terms as:
Obsession – "a persistent disturbing preoccupation with an often unreasonable idea or feeling; an idea or thought that continually preoccupies or intrudes on a person's mind."
Fixation – "the state of being unable to stop thinking about something or someone, or an unnaturally strong interest in something or someone."
Within stalking, the time, efforts and resources stalkers use to indulge in these behaviours, to continue obsessing and fixating on their target even when they may be warned off by police or others, or when their activities associated with carrying out these behaviours are detrimental to their own lives, i.e interfering with their job or their family, yet they continue anyway, the authors suggest are indications of how strongly the stalker is engaging with obsession and fixation.
Related: The Criminal Profile In Crime Psychology
This research also tries to break down the characteristics of stalking and aid a better understanding of which type of behaviors are those indicative of the most potential for harm. In some stalking cases, the stalker and victim may have only been associated for a matter of weeks whereas in others they may have been in a romantic relationship for years before the stalking began. The point at which the stalking escalates can be different in each case, therefore using the length of the relationship between stalker and victim as any kind of indicator is not recommended.
In 55% of the cases studied here, there were threats to kill made from stalker to victim. Often such threats may not be made directly to the victim but to people in the stalkers life who they tell about their behaviour and highlight their obsession on the victim, however, it is common for people not to take such threats or behaviours seriously and not to believe that this person could and would actually physically harm the target of their obsession.
As with all human behavior, it is very difficult to predict how the behavior of a stalker may escalate and to accurately identify which cases may end in homicide. It is therefore vital that all stalking cases are taken seriously, that they are reported and adequate responses and actions are taken as soon as possible.
The results from this research provide a narrower framework for both psychologists and law enforcement in understanding the relationship between stalking and homicide. Furthermore, it provides key data and practical areas that can be approached in an active stalking case to better understand what is happening and where serious risks and potential for harm are present.
---
References
Bowcott, O (2017) 'Stalking and harassment crimes routinely badly handled, UK report says' The Guardian
Bunyan, N (2016) 'Man jailed for stalking mother of murdered toddler James Bulger' The Guardian
Ingleson. K (2017) 'What is erotomania? Symptoms and Treatment' Medical News Today
McVeigh, T (2016) 'Lily Allen on being stalked: 'I was asleep. He steamed into the bedroom and started screaming' The Guardian
Monckton Smith, J., Szymanska, K., and Haile, S. (2017) Exploring the Relationship between Stalking and Homicide. The Homicide Research Group University of Gloucestershire Centre for Learning and Innovation in Public Protection. In association with Suzy Lamplugh Trust.
Muller, R.T. (2013) 'In the Mind of a Stalker' Revealing the five types of stalkers. Talking About Trauma, Psychology Today.
Phillips, L.A (2015) 'Obsessed' Psychology Today.
'What is Stalking?' Characteristics of a Stalker. Protection Against Stalking. www.protectionagainststalking.org.
Zona, M.A., Sharma, K.K and Lane, J (1993) 'A comparative study of erotomanic and obsessional subjects in a forensic sample' J. Forensic Sci., Vol. 38, No. 4, pp. 894-903.
Cite This Article
Guy, F. (2017, Oct 27) New Research Highlights The Relationship Between Stalking and Homicide. Crime Traveller. Retrieved from https://www.crimetraveller.org/2017/10/relationship-between-stalking-and-homicide/
All views, thoughts and opinions expressed in article text belongs solely to the article author. As an Amazon affiliate, Crime Traveller may earn a small commission from qualifying purchases. See our
Disclaimers page
for more information.