A surprisingly high number of people have admitted to having homicidal ideation. That is having active thoughts of killing someone. Up to 79% of male students in one university study admitted to experiencing these types of thoughts. Although such thoughts may creep in during the throes of anger for many, few actually consider the option seriously and then go on to act on these thoughts and commit murder.
As a topic of study, homicidal ideation has been of interest to researchers for many years, although research has generally been confined psychiatric patients or criminal offenders with a history of psychiatric disorder. This follows the assumption that those who do seriously consider and even plan to kill another are in the grips of psychosis or have a mental health disorder that causes and influences that thought process. Homicidal ideation due to psychotropic medications is another area that has generated a great deal of research.  Understandably, treating an individual for mental illness is designed to aid their thoughts and behaviors, not invoke homicidal thoughts as a direct side effect.
There have also been studies focusing on factitious homicidal ideation where psychiatric patients fabricate homicidal thoughts to ensure short-term hospital admission or in the case of one individual who falsely claimed to be a serial killer to 'make themselves more interesting' to their therapist.
A study in 2004 by Thompson and Beckson examined a single case study of a patient who was sectioned under the Mental Health Act numerous times based solely on self-reports of homicidal ideation. They highlighted the need for methods of detection and support for patients with psychological symptoms and a psychiatric history who may present to medical professionals with wilfully false claims of murderous thoughts.
Real and Dangerous Thoughts of Killing
New research from Iowa State University published online in the American Journal of Criminal Justice in October 2016 has examined homicidal ideation as a stand-alone issue being one of the first research studies to explore offenders who display very real thoughts of murder.
"For most people, the thoughts are short-lived and related to a dispute. They may think about killing someone instantaneously, but once they cool down they're okay. For correctional clients, it's part of their emotional life. They have a lot of anger, hostility, and psychopathology. They think people are out to get them and they're very aggressive, so some of these severe offenders contemplate homicide." – Professor Matt DeLisi
In the study led by Professor of Sociology Matt DeLisi, almost 900 criminal offenders who were under federal supervision due to previous convictions of serious violent crimes from the Midwestern United States were studied to discover their rates of homicidal ideation.
In order to try and get a true measure of the extent of such thoughts of murder within this group and where they may stem from, researchers took into account gender and race, mental health issues such as schizophrenia, and disorders such as intermittent explosive disorder and anti-social personality disorder, in order to confirm that such ideation in these offenders was not caused by these factors.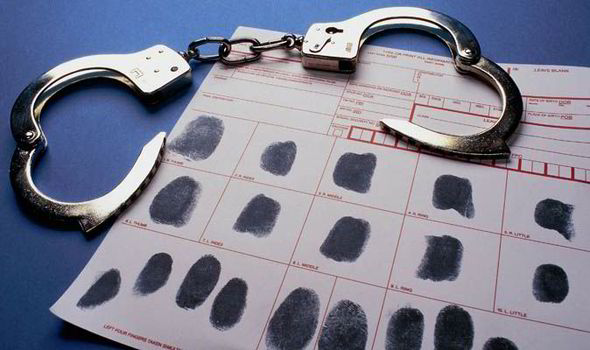 Their results showed a total of 12% of the offenders in the study had evidence of homicidal ideation. These were the same offenders who began committing crime as young teenagers with an average age of the first offense at just 14-years-old and they had many more arrests, convictions, and prison sentences compared to those who did not show any homicidal ideation in their history.
"Homicide offenders will have these pervasive thoughts and feelings about killing even in early childhood."
Matt DeLisi highlights it is a small percentage of criminals who commit the most crimes and the most serious of crimes involving violence and therefore the benefits of having further measures available to identify chronic offenders are far-reaching. This is a group of criminals who could represent some of the most dangerous of offenders and the most difficult to prevent repeatedly committing violent crimes.
The study has raised the idea that if criminal offenders with homicidal ideation can be identified this could inform of an offender's risk of carrying out violent offenses. Such information could be useful to the prison system, probation services, and supervisors who could then take further actions to try and ensure the safety of the public and the right punishment and treatment for these kinds of offenders. Professor DeLisi states, "Many of these offenders should probably never be released from confinement, and we may need to rethink sentencing guidelines for these individuals."
---
References
DeLisi, M., Tahja, K., Drury, A.J., Caropreso, D., Elbert, M., and Heinrichs, T. (2017) The Criminology of Homicidal Ideation: Associations with Criminal Careers and Psychopathology among Federal Correctional Clients. American Journal of Criminal Justice. Volume 42, Issue 3, pp554-573
Iowa State University. (2017). Offenders' deadly thoughts may hold answer to reducing crime. ScienceDaily. Published 12 January 2017
Thompson, C.R., and Beckson, M. (2004) A Case of Factitious Homicidal Ideation. J Am Acad Psychiatry Law, 32: pp277-81
Cite This Article
Guy, F. (2017, Jul 15) Homicidal Thoughts May Be Key To Identifying Chronic Offenders. Crime Traveller. Retrieved from https://www.crimetraveller.org/2017/07/criminal-offenders-homicidal-ideation/