Written by Katherine Rundell and Fiona Guy
---
Dorothy Jane Scott was a 32-year-old single mother from Stanton in Southern California. On a warm summer's night in 1980, a good deed for a colleague ended in her abduction and murder. Forty years on, her killing remains unsolved.
Dorothy Scott worked as a secretary at The Swinger's Psych Shop and Custom John's Head Shop in Anaheim, around five miles from her home in Stanton. The father of her 4-year-old son Shawn did not live locally so it was her parents, Jacob and Vera who helped Dorothy with care for Shawn while she was at work. Dorothy didn't dabble in drugs or alcohol. She preferred to stay home or go to church. She lived with her aunt and was close to her family. Dorothy was a devout Christian and seemed to be pursuing a quiet life. Sadly all that would come to a violent end.
On May 28, 1980, heading home from an employees' meeting Dorothy noticed a strange raised bite on her co-worker's arm. Concerned she offered to drive him to the US Irvine Medical Center. Their colleague Pam Head offered to go with them. Around 9 pm that night, Dorothy drove first to her parent's home to quickly check on Shawn and let her parents know she'd be late collecting him. While there she changed the black neck scarf she was wearing to a warmer red one.
At the emergency room, the trio discovered that Conrad Bostron had been bitten by the killer black widow spider. He was given a prescription for treatment and discharged at 11 pm.
Dorothy left her two colleagues in the waiting room to go and collect her car and pick them up at the front door of the hospital. She was never seen again alive. As Conrad and Pam left the hospital to look for her, Dorothy's white station wagon flew towards them in the parking lot. The two waved their arms, trying to flag down the driver they took to be Dorothy, but the headlights were too bright for either of them to make out who was behind the wheel. The car turned right sharply out of the parking lot and disappeared from view.
At first, the pair just assumed that Dorothy had rushed off to check on her son. But much later, after Conrad and Pam realized they hadn't heard from their close friend for several hours, the worried pair were forced to report her as missing. The following morning, Dorothy's car was found abandoned and burnt out in an alleyway, around 10 miles from the hospital. Police began working on the theory that Dorothy had been kidnapped.
It All Started With A Phone Call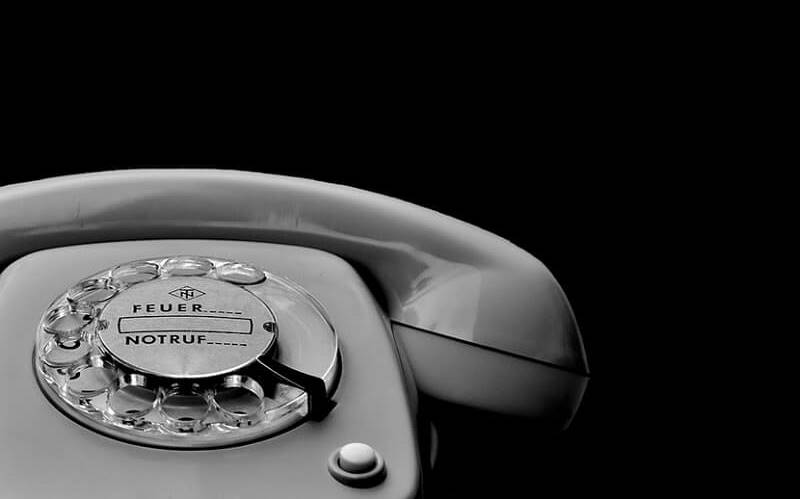 Prior to Dorothy's sudden disappearance, she had been receiving terrifying phone calls from a mystery caller. Dorothy herself often remarked that the male voice on the other end of the line seemed familiar to her, yet she never found out who exactly these calls were from.
"When I get you alone, I will cut you up into bits so no one will ever find you," threatened the disembodied voice down the phone line. This voice was a frequent caller, ringing Dorothy up almost every day and forcing police to take the extreme measure of installing an early voice recorder at the Scott's house. The man always warned that he was watching her at all times, and one evening he demanded that Dorothy look outside, claiming to have left behind a gift for her. On the hood of her car was a single, dead rose.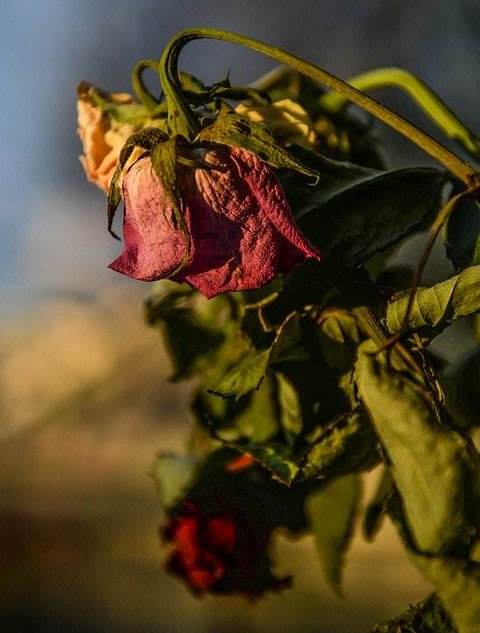 This morbid symbol terrified Dorothy, yet she had no clue as to the identity of the caller. In fact, according to Dorothy's mother, the brave secretary was so frightened by these persistent, chilling calls that she took up karate as self-defense against this mysterious stranger. And to this day, the caller remains a mystery. Maybe if we knew who was calling Dorothy, her murderer could be apprehended. Sadly, the caller – and the killer – remain at large.
A Different Time
Back in 1980 when this crime happened, there was far less awareness of stalking and the danger such behavior poses, how it can escalate, and build up to murder. Often stalking is not taken as seriously as it should be. Today we have much more research, and understanding of stalkers and how their behaviors manifest. We also now know tragically just how many women who are murdered have been stalked by their killer beforehand.
Dorothy's stalker was not known to be an ex-partner or an individual she had been in any form of relationship with. This man however was able to watch her, follow her, and note her movements, her clothes, her location, all without seemly raising suspicions by those around him or being spotted by Dorothy herself.
His phone calls suggest he had an obsession with Dorothy, he was in love with her. Obsession and fixation are key features of stalking behaviors and also the principal red flags for how much of a danger this stalker may be.
The night Dorothy was snatched she was at the hospital with a colleague who had suffered a spider bite. A random event. At the work meeting when she noticed her colleague was unwell she offered to drive him to the hospital. This wasn't planned or scheduled yet her killer knew where she was, that she had stopped at her parents and changed her scarf. He was able to be there in the parking lot when she returned to her car in the dark with the intention of driving around to pick up her two colleagues at the front door. The killer could not have been planning to snatch her that night when she was with her colleagues. It may have been an opportunistic attack. He was following her and when she arrived back at her car alone, he used that opportunity to strike.
The Calls Continue
Two weeks after Dorothy vanished, her mystery caller found a new conversation partner. "Are you related to Dorothy Scott?" he first asked Dorothy's mother. "Well, I've got her."
From then on, every Wednesday, whilst Dorothy's mother Vera was alone in the house, the phone would ring. According to Vera, the caller actually knew specific chilling details about Dorothy – he even knew what color her final scarf was.
Was this caller really Dorothy's killer? The same man who had been taunting Dorothy down the phone for so many months? The police insisted that her parents revealed nothing in the press to compromise the case until Jacob cracked and contacted the local paper, the Orange County Register to tell them about his daughter's case.
The article on Dorothy's disappearance was published on June 12, 1980, and that same day, they too received a phone call. The caller told the Register a previously completely unknown motive – he had murdered Dorothy because she was unfaithful to him. He claimed he was in love with Dorothy but she had betrayed him with another man. He revealed details about Dorothy's disappearance that were never publicly known, such as her outfit on the evening she went missing. This caller, however, has never been identified.
Customers to the head shop where Dorothy had worked were investigated, yet as she had worked in the office she had little to do with the often odd people that frequented Swingers. The only lead was the caller, and although the police tried to trace the calls, the phone was always hung up before they could find out where the calls were coming from.
These calls continued for four years, haunting the lives of Dorothy's parents. This was until April 1984 when Jacob, Dorothy's father, answered the phone.  On hearing Jacob's voice the caller immediately hung up and didn't call back again for four months. Was the caller worried Dorothy's father would recognize his voice?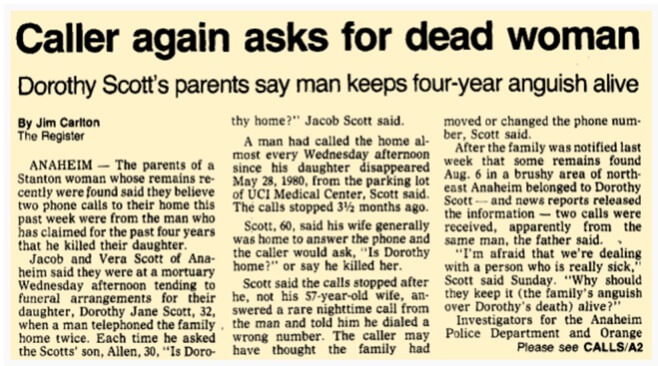 A Body Discovered
On August 6, 1984, four years after Dorothy disappeared, her remains were discovered on a remote construction site. Dorothy's skull, pelvis, arm, and two thigh bones were found partially burnt. This gave investigators a timeline. Two years earlier in October 1982, there had been a fire at that location telling police Dorothy's remains had been there for at least that length of time. The discovery gave some closure to her family, although still no solution to the mystery of her death.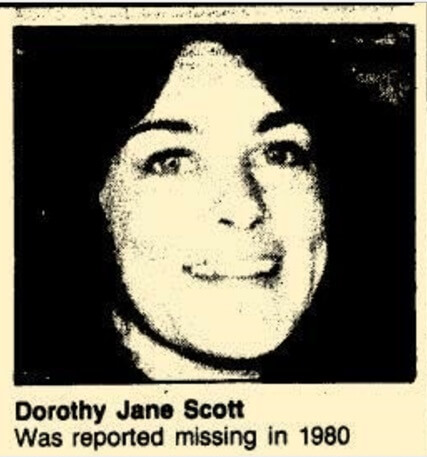 In fact, the mystery was compounded by the discovery of the bones of a dog alongside Dorothy's remains. Some have suggested this points to an occult connection, and strengthens the case against a suspect called Mike Butler, who lived in the local hills and held "alternate religious beliefs". Butler was never strongly considered by the police, but sleuths have suggested that this local mechanic may have been the culprit.
Also discovered with Dorothy's body was a turquoise ring that Dorothy's mother identified as belonging to Dorothy and a watch, which had stopped at 12:32 a.m., May 29, almost exactly an hour after Pam and Conrad last saw Dorothy's wagon speeding off.
Just days after the discovery of Dorothy's remains, the mystery calls restarted to her parents' home. Once again the caller would ask if Dorothy was home when Vera answered the phone.
Dorothy's family held a memorial service on August 22, 1984, her parents finally able to lay their daughter to rest. Haunted for years by a cold-blooded caller, Dorothy's parents never knew who killed their child. Jacob Scott died in 1994. Dorothy's mother Vera passed away in 2002.
The phonecalls this killer transferred to Dorothy's grieving parents were taunting and cruel. Dorothy's son has grown up without ever knowing what happened to his mother or why. This unknown stalker who had terrorized Dorothy in the months before he abducted and murdered her is still out there. An individual who has never faced justice for taking an innocent life and leaving behind devastating grief and a lifetime of unanswered questions.
---
References
Carlton, J. (1984, August 20) Caller Again Asks For Dead Woman. Crime Clipping from Santa Ana Orange County Register. Newspaper Archive. Retrieved from https://newspaperarchive.com/crime-clipping-aug-20-1984-784182/


Kiersten. (October 2, 2019) The Distrurbing Events That Lead To the Unsolved Murder of Dorothy Jane Scott. True Crime Society.Retrieved from https://truecrimesociety.com/2019/10/02/the-disturbing-events-that-lead-to-the-unsolved-murder-of-dorothy-jane-scott/
(1984, August 16) Missing. Crime Clipping from Santa Ana Orange County Register. Newspaper Archive. Retrieved from https://newspaperarchive.com/crime-clipping-aug-16-1984-237346/
Pasqualini, K.L. Taunted by an Anonymous Caller: The Murder of Dorothy Jane Scott. Medium. Retrieved from https://medium.com/@kympasqualini/taunted-by-an-anonymous-caller-the-murder-of-dorothy-jane-scott-6dfd9abb57a4
Thornlow, B. (January 22, 2018) UPDATE: More Information on the Murder of Dorothy Jane Scott. Medium. Retrieved from https://medium.com/@brenmar71/update-more-information-on-the-murder-of-dorothy-jane-scott-d2ba6fabb97
Wikipedia contributors. (2020, August 5). Murder of Dorothy Jane Scott. In Wikipedia, The Free Encyclopedia. Retrieved 22:25, September 22, 2020, from https://en.wikipedia.org/w/index.php?title=Murder_of_Dorothy_Jane_Scott&oldid=971296266
About the Authors – Katherine Rundell is a writer at State of Writing and Paper Fellows services. She writes about true crime, and believes in the power of the internet to solve cold cases from around the world. Fiona Guy is a freelance writer and researcher in criminal psychology and Editor of Crime Traveller.
All views, thoughts and opinions expressed in article text belongs solely to the article author. As an Amazon affiliate, Crime Traveller may earn a small commission from qualifying purchases. See our
Disclaimers page
for more information.