Media reports on associations between prescribed antidepressants and devastating acts of violence are fueling an uneasy viewpoint on just how safe these drugs are. To address this issue head-on, researchers from Sweden and Finland carried out a study calculating the likelihood of a homicide being committed when currently taking a prescribed drug, compared directly with the probability when not taking the medication.
In July 2012, 24-year-old James Holmes entered a packed movie theater in Aurora, Colorado during a midnight screening of the Batman film, The Dark Knight Rises, and opened fire after setting off smoke and gas canisters.  He killed 12 people and injured 70 in the attack before he was arrested outside the theatre moments after the shooting.  Holmes was declared mentally ill before his trial, but after much debate, it was decided that he was legally sane and could stand trial for his actions. James Holmes was taking the SSRI antidepressant medication Zoloft at the time he carried out the murders.
Psychiatrist Professor David Healy, who examined Holmes after being hired as an expert witness for his upcoming trial, believes if he had not taken this medication he would not have displayed homicidal behavior he did. In contrast, another psychiatrist Dr. William Reid who had also interviewed Holmes came to a different conclusion. He believes Holmes killed out of mental illness and taking antidepressants had no bearing at all on his actions. The mental state of James Holmes was a crucial focus point of his trial, but his prescribed medications were not discussed or examined.
"Antidepressants have especially been blamed by non-scientific organizations for a large number of senseless acts of violence, e.g., 13 school shootings in the last decade in the US and Finland."
Scientific evidence for a link between prescribed medications and violent homicidal behavior is unclear and at times conflicting, leaving doctors, patients and the general public unsure on what the relationship is, specifically when it comes to antidepressant or antipsychotic medications and violent behavior.
A straightforward link is hard to quantify with so many other factors potentially involved. These include the reason the individual has been prescribed the drugs in the first place, other health conditions they may have, other medication they may be taking and how this could interact with the drug in question.
In this Finnish research study 'Psychotropic drugs and homicide: A prospective cohort study from Finland', drugs examined included psychotropic medications, antidepressants such as Sertraline (Zoloft), Fluoxetine (Prozac), and Paroxetine (Paxil), benzodiazepines such as alprazolam (Xanax), Diazepam (Valium), Lorazepam (Ativan), and Temazepam (Restoril) and antipsychotics.
Published in June 2015 in World Psychiatry, the study looked at all homicides investigated by police in Finland between 2003 and 2011, giving a total of 1091 cases where the offender was taking medication at the time of committing murder. In the first of its kind, the study took into account other confounding factors such as the reason for the prescription and other substances taken concurrently.  Previous use of the drug in question was also examined, tracking prescription history for each offender for the seven-year period before the homicide was committed.
After filtering out cases where full records were not available or were incomplete, the study included a final group of 959 offenders. They were aged between 13 and 88 years old, and 86% were male. At the time of the offense, 79% were under the influence of alcohol as well as the prescribed medication. For the control group for comparison, ten populated control subjects were selected for each offender included in the study, matching gender and age at the time that each homicide was committed.
Researchers were then able to use a Poisson regression statistical model to estimate the relative risk of committing homicide when currently taking the medication compared to when not taking that medication, a measure which can indicate the strength of an association between the use of the drug and committing a homicide.
Their results showed that when taking anti-depressants, the risk of committing a homicide increased by almost one-third.  For current use of benzodiazepines, the risk increased by 45%, and an increase in risk of 10% was found for current use of antipsychotics.  Although these results do show an increased risk, it should be noted these are only moderate increases.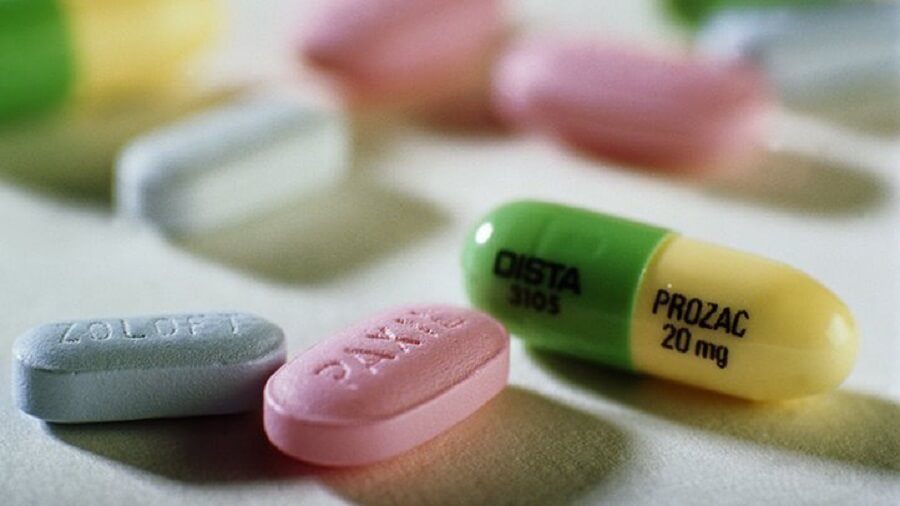 More significant increases in risk of committing homicide were found for current use of opioids, which showed an increased risk of 92%, and also the current use of non-opioids analgesics saw over three times increased risk.  Opioid or narcotic analgesics are potent painkillers such as codeine, hydrocodone, oxycodone, methadone, whereas non-opioid analgesics are milder painkillers such as Tylenol (Paracetamol) and Advil (Ibuprofen).
Results also indicated that for those aged 25 years or under, current use of opioid analgesics showed almost three times an increased risk and current use of benzodiazepines showed a 95% increase in risk.
The flood of media reports in recent years linking prescribed medications and homicides have emerged from some tragic and devastating cases. Leslie Demeniuk, for example, was 30-years-old when she took a .357 Magnum gun and shot her young two twin sons, James Richard and John Thomas, on 17 March 2001. At the time of the murders, Demeniuk was taking prescribed SSRI antidepressant Zoloft which was then abruptly switched to Paxil. Two days after changing the drug, her two boys were murdered by her own hand.
Leslie Demeniuk was charged with the first-degree murder of her two 4-year-old twin boys.  She put forward a substance-induced insanity defense including involuntary intoxication. Two doctors supported her claim.  They said the anti-depressants she was prescribed and was taking at the time of the murders, SSRIs Zoloft and then Paxil, caused the onset of a condition called 'akathisia.' Akathisia is a movement disorder where suffers are unable to keep still with an urgency to move around that they are unable to control and is a condition often seen as a side effect of antipsychotic medication.  The condition is more likely to kick in, according to WebMD, if the dose is high to start with or is suddenly increased or the drug is stopped abruptly.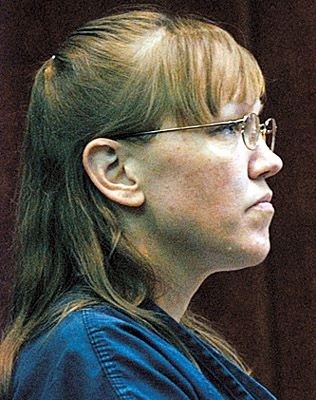 The two doctors stated that the onset of this condition caused Demeniuk to begin self-medicating with alcohol. This combination of alcohol and drugs they said, resulted in Demeniuk killing her children.
After initially seeking the death penalty against her, prosecutors changed their mind and pushed for life in prison without the possibility of parole. Her involuntary intoxication defense failed, and she was jailed for life in 2006.
Demeniuk's stepfather Eric Shoenig told reporters after her sentencing "The gun that really killed our grandsons was not the gun that Leslie Demeniuk fired, but the gun that the pharmaceutical companies put in her hand."
In such harrowing cases, it is understandable why concerns have been raised about the side-effects of these powerful drugs and their potential impacts on an individual's behavior.
This study from Finland does provide some interesting data regarding the increased risk of committing violent acts and homicide when taking prescribed medications. However, some caution is needed when interpreting relative risk values into what they really mean.
In their research sample, current use at the time of the offense of opioid and non-opioid analgesics showed the highest and most significant increased risk of homicide offending compared to when not taking the drugs.  While antidepressant use showed a moderate increase in risk, the use of benzodiazepines showed a higher risk of homicidal offending, especially for those aged 25 years or younger.
Based on these results researchers noted, "These results imply that the use of antidepressants should not be denied to either adults or adolescents due to a presumed risk of homicidal behavior."Furthermore, they said, "The surprisingly high risk associated with opioid and non-opioid analgesics serves further attention in the treatment of pain among individuals with a criminal history."
---
References
District Court of Appeal of Florida, Fifth District. STATE of Florida, Petitioner, v. Leslie DEMENIUK, a/k/a Leslie Ewing, Respondent. No. 5D04-756. Decided: August 27, 2004
Knapton, S. (2017) Antidepressants linked to murders and murderous thoughts. The Telegraph
Tiihonen, J., Lehti, M., Aaltonen, M., Kivivuori, J., Kautiainen, H., J Virta, L., Korhonen, P. (2015) Psychotropic drugs and homicide: A prospective cohort study from Finland. World Psychiatry, 14(2), 245–247
Cite This Article
Guy, F. (2018, Jul 16) Antidepressants and the Risks of Committing Homicide. Crime Traveller. Retrieved from http://d0b.c56.myftpupload.com/2018/07/antidepressants-risk-of-committing-homicide/