---
"Behind the Murder Curtain tells how this dedicated investigator brought down four medical serial killers (MSKs) in Veterans Hospitals while developing the Red Flags Protocol, which is now taught to investigators and forensic nurses throughout the world as a tool for stopping an MSK."
"Hospitals are the perfect hunting grounds for those bent on serial killing." When Special Agent Bruce Sackman first presented his Red Flags Protocol for identifying medical serial killers, this was his opening statement. A topic many don't want to think about never mind discuss and examine, the reality is there are indeed medical professionals carrying out murder inside hospitals. Individuals taking the lives of patients instead of providing the medical care and ethical standards they swore to do so under the Hippocratic Oath underwritten by one primary rule; 'First, do no harm'.
Behind The Murder Curtain: Doctors and Nurses Who Kill Our Veterans is unique, fascinating and terrifying in equal measures made all the more so because it is a true story. Authors Bruce Sackman, Michael Vecchione and Jerry Schmetterer are dedicated to protecting America's veterans, all of whom have family members who have served their country.
This book is the story of Bruce Sackman as he progressed from an investigator of mainly fraud and embezzlement cases during his time as Special Agent in Charge of the Veterans Administration Officer of Inspector General based in Manhattan, to a homicide detective specializing in medical serial killers (MSKs) operating in VA hospitals. The Forward is written by Dr. Michael Baden, a prominent and highly respected forensic pathologist who helped Sackman in his fight against these medical professionals who turned to murder instead of care.
"Hospital patients, whether in veterans' medical centers or civilian hospitals, you have a champion." Baden writes of Bruce Sackman after calling medical serial killing 'the perfect murders' reflecting their devastating tendency to go undetected for years, often across multiple hospitals and with high numbers of victims.
Four cases investigated by Sackman and his team are documented in this book. Each one with its own astonishing story from the horrors of the crimes committed to the twists and turns in trying to bring these killers to justice and, not always being able to achieve a successful and satisfactory outcome.

Bruce Sackman is a modest man who has had quite an incredible career, one which continues today as he runs his own private investigations business after retiring from the VA. Committed and passionate, Sackman investigated every case as if the victims were his own family. His pride in his work and his admiration and gratitude to all the American veterans he strives to protect shines through in his writing.
With a warming and relaxed style, the narrative is an inviting way of writing which quickly ensures this is a book very difficult to put down once started.
Medical serial killers are known to operate primarily in hospital settings although have also carried out their evil deeds inside patient's homes and medical clinics. The title of this book which seems curious at first becomes clear early on. "When the doctor pulls that curtain around the bed, no none knows what's going on behind it besides him." Sackman quotes his colleague Agent Tom Valery saying to him one day. "It's not a bad place to commit a murder and get away with it." he continues.
Sackman tells of his first MSK case, one which would remain with him for the rest of his career and inform his now widely used Red Flags Protocol for identifying serial killers within medical settings. The New York case of Michael Swango is an unbelievable one and the struggle to prove that this confident smooth-talking doctor was a killer was time-consuming, frustrating and spanned a number of years.
With the help of Dr. Baden and forensic toxicologist and founder of National Medical Services Dr. Fredric Rieders, eventually, the physical evidence of poisoning needed to convict Swango was uncovered. The complex cases of nurses Kristen Gilbert in Massachusetts and Richard Williams in Missouri which ended in drastically different outcomes are also covered in detail, followed up by the case of Dr. Paul Kornak who murdered patients to use their bodies for his research projects. While many of these cases received significant media attention, Sackman is able to provide a unique insight into the investigations behind the headlines and lay bare the true brutal realities of these crimes.
While much of Behind the Murder Curtain is dedicated to these cases, there is also pause to discuss and reflect on the underlying issues and questions that surround medical serial killers.
Sackman discusses journalist Thomas Hargrove's Murder Accountability Project algorithm for identifying serial killers and his conversations with him about if it can be used for identifying MSKs. Hargrove's responses highlight how medical serial killers are so very different and pose more challenging aspects to identify and bring to justice. "Medical serial killers represent a truly horrifying threat to public safety since their victims are invisible to law enforcement," Hargrove said.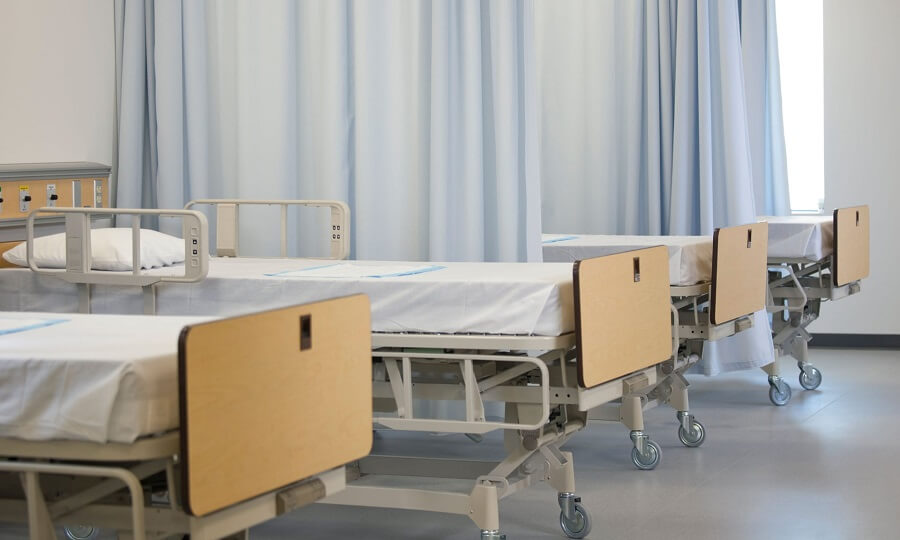 Bruce Sackman also includes his A-to-Z Red Flags Protocol, a blueprint he developed using his experience investigating MSKs listing signs and flags that an MSK may be at work. It is a protocol now sought after and widely used in attempts to educate medical staff and hospital officials on the dangers to be aware of and to act upon in order to stop these killers.
Behind the Murder Curtain offers true insight into the complexities and challenges involved in investigating medical serial killer cases and the dedication, patience, and persistence required to bring them to justice.
Medical serial killers often kill large numbers of victims utilizing the privacy of a hospital bed and a simple curtain to carry out their sinister intentions. Michael Swango in New York is believed to have murdered at least 60 patients. English GP Harold Shipman killed over 200. The American equivalent nurse Charles Cullen of New Jersey claimed to have killed over 40 patients. After these murders, they simply walked away and headed straight towards their next patient.
A great deal of expertise, knowledge, and experience is contained in this book from all three authors, providing not only a riveting read but an informative guide on understanding medical serial killers and a case based protocol for identifying and stopping their murderous actions.
Bruce Sackman believes with close monitoring by all, MSKs can be prevented from killing and his extensive work has gone a long way towards achieving that aim. In the words of Dr. Michael Baden, "Because of Bruce's work and his legacy, I say, MSKs beware!"
'Behind The Murder Curtain: Doctors and Nurses Who Kill Our Veterans' by Bruce Sackman, Michael Vecchione and Jerry Schmetterer is published by Post Hill Press, New York and is available at Amazon.
[wp-review id="17929″]
Unlimited reading on any device, try Kindle Unlimited from Amazon for free
Prefer Audiobooks? Audible 30-Day Free Trial with free audiobooks