---
Once someone pushes or punches another individual, it can be considered a simple assault. If you experience simple assault, you may incur physical injuries and psychological distress.
If the perpetrator is someone you trusted or someone you know, there can be added emotional problems to deal with. You may also experience a variety of emotions and reactions such as:
Extreme withdrawal
Sadness, sorrow, shock, fear, anger, shame, guilt, irritability, and numbness
Anxiety, worry, self-blame, or other intrusive thoughts
Aside from that, the simple assault may cause physical symptoms of injuries like headaches and fatigue. Luckily, there are various things you can do once you experience simple assault and these may include the following:
Ensure Your Physical Safety
If you have experienced simple assault, one of the first things you should do is to get to a safer place. If you think you're still in danger or someone else can be a victim too, make sure to contact 911 immediately. You can also seek help from local law enforcement. The police can help you reach the local enforcement office to make your official report or take you to the nearest hospital if you're injured.
Look For A Reliable And Experienced Lawyer
After an assault, you'll want to consult a medical professional, family members and friends, and law enforcement officers. Knowing what other steps to take can be a bit confusing and you may make mistakes that can affect your case negatively. By hiring an assault and battery defense lawyer, you'll be able to make the right choices for your case that'll help you ensure that you get the justice you deserve.
There are countless lawyers you can rely upon to help you get the justice you want. However, when choosing a lawyer, make sure to check the reputation, background, expertise, and years of experience. Experienced lawyers are always a better choice because they're more knowledgeable in cases like yours. They also know the best ways for you to get compensation from the damages or expenses that you may have incurred from being a victim of simple assault.
So, regardless of your experience in hiring lawyers, always settle with the one you can trust and someone who can represent you effectively. The best thing about having a lawyer is that he or she can help you to collect the evidence necessary to build a strong case. Plus, the lawyer can handle the documents or important paperwork needed for your case, providing you more time to recover and focus on becoming healthy again.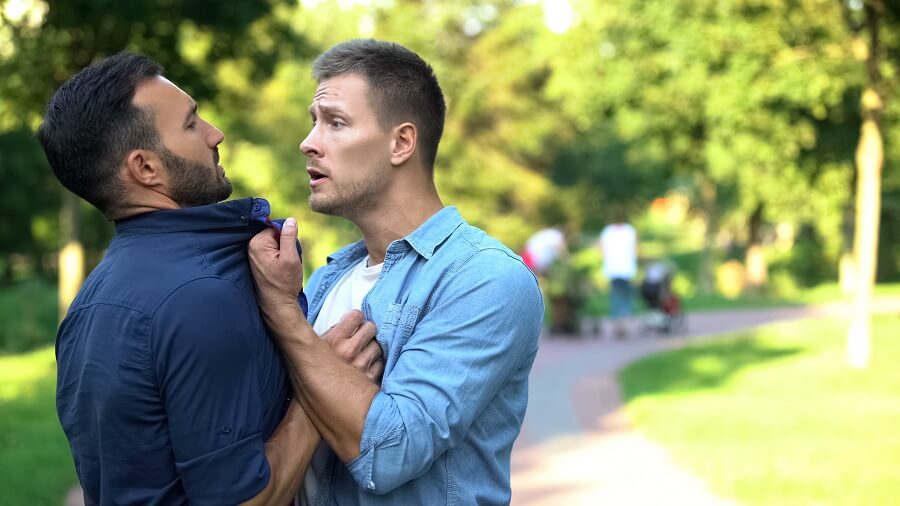 Seek Medical Attention Immediately
Another important step you should take after experiencing a simple assault is to seek medical attention. This step must be taken regardless of the extent of your injuries. Most problems don't show any symptoms and you may put your life at risk by avoiding proper medical care.
Medical professionals will ensure that you're safe and healthy by providing you immediate treatments or therapy. Other steps can be taken while the medical professionals treat your injuries and you get physically healthy to leave their care. Searching for immediate medical attention can also help your case in the long run as you'll have documented proof of any effects the simple assault had on your mental and physical health.
Document Your Experience
After you're in a safe place and have received the proper medical treatment you need, document your experience as soon as possible. There are some ways you can do this. You may make videos or take photos. Signs of struggles and images of your injuries may help the prosecutors and police to understand your case. This can also help the law enforcement officers think of the possible assault penalties that can be charged to the perpetrator.
You can also write down your entire experience. If possible, you should be detailed with everything, so the law enforcement and your lawyer will have a clearer picture of what happened to you. Although this process can be traumatic, you must do your best to remember everything immediately so that the case can be resolved properly.
After creating visual and written documents on the assault, you may refer to such notes when you meet with the prosecutors and police. A written record lessens the likelihood of you not remembering key details or convincing yourself that your situation was different from what you actually experienced.
Obtain Emotional Support To Cope With The Simple Assault
You're likely to experience a range of emotions because of the simple assault such as shame, fear, sadness, and anger. You may feel like you're on an emotional rollercoaster. If you let yourself experience such emotions, it'll be much easier for you to cope with the assault.
Don't force yourself to be okay even if you're not. Understand that your reactions are normal and no one else can understand what you're going through. So, don't pressure yourself because coping with an assault is a process and you can't forget everything overnight, especially if the perpetrator is a friend of yours.
As you cope with what happened to you, it's also normal to find yourself withdrawing from your family and friends. You may also find yourself avoiding some activities that you enjoyed in the past. Once you find yourself in this kind of situation, try to seek professional emotional support. You can also contact your friends or family to discuss what you're going through and how they can help.
If you're overwhelmed by your emotions and you can't carry on with your normal activities no matter how hard you try, getting medical advice is the best solution for your problems. By working with mental health professionals, you'll get the guidance to become emotionally healthy again.
Conclusion
Being a victim of simple assault is not easy to cope with. You've got to deal with both the physical and emotional effects of the case in your life. Fortunately, there are several things you can do to help you deal with simple assault. If you think you deserve justice and you're not aware of your rights, make sure to hire an experienced lawyer specializing in simple assaults and other related cases. The lawyer will help you to get the results you desire.
---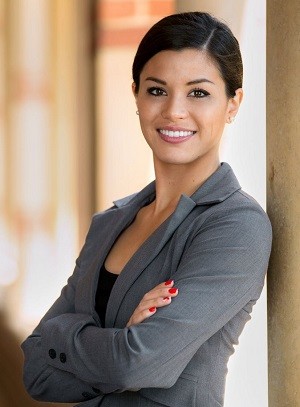 About the author: Emily Morgan is a criminal defense lawyer who represents individuals and businesses in their criminal cases in court. Emily is responsible for analyzing evidence, plea bargaining, and trial participation. Emily also regularly communicates with her clients to ensure that all of the details about their cases are well presented in court. Emily loves to read books and publish legal articles online if she's not too busy at work.