The second part of the true crime series written by Clarence Walker Jr taking a detailed look at the incredible story of Houston's Northside 'Sniper'. Click here to read Part One
UPDATE (January, 2022): The story of the Houston Northside Sniper researched and written by Houston writer Clarence Walker is gaining attention. Writer, producer and director Peter Cambor, who you may know from his acting role in the ever-popular crime TV show NCIS, read this article on Crime Traveller and contacted Clarence directly wanting to know more. Keep an eye out for some exciting developments from Peter's production company District33, which he co-founded in 2017, working with Clarence on this story!

If that's not enough, check out TVone on Monday 24 January for Season 2 of Sins of the City. The new series that looks at true crimes that shook America's big cities is kicking off with "Houston", an episode examining the Houston Northside Sniper Red Batiste and his bank robbery crew featuring Clarence Walker himself.
---
In late November 2016, a federal judge had signed an interception ordered allowing the FBI and Houston police to tap their prime suspect, 36-year-old Redrick Javon Bastiste's cell phone calls and access his historical cell phone records. The content of those records told them some valuable information.
Here is a rundown of what the records showed:
Prior to Loomis Guard David Guzman's death on August 29, 2016 during the Wells Fargo Bank raid, Batiste's cell phone 'pinged' off the cell towers that placed his cell phone near the Wells Fargo Bank on Hollister Road and Highway 290. Police felt strongly that when Batiste's phone repeatedly pinged in this area, shortly before Guzman was killed that Batiste was scouting the area to determine the spot where he would position himself as the sniper.
Other calls to Batiste's phone showed the person(s) were in the immediate area just a few hours before Guzman was murdered.
The two additional cell phones that FBI agent Jeff Coughlin identified in connection with Batiste's phone in the August 29, sniper attack were linked to Marc Anthony Hill and his crooked nephew Nelson Alexander Polk. Batiste's movement and constant communication with other crew members convinced Houston police officers and FBI agents that the next hit on their list was none other than Amegy Bank at Sam Houston Parkway.
The stage was set for a dramatic showdown.
Police Outsmart Armored Car Serial Killers
The biggest breakthrough at this point happened when FBI and Houston police cracked the code to Redrick Batiste's strategy on a stolen vehicle and, like vengeful adversaries, the police used it against him.
"We knew the next armored car would be robbed at Amegy Bank," Houston police Sgt. Chris Andersen said.
The scheme began to slowly unravel. Batiste had a young lady to rent a new (black) 2016 Jeep Cherokee from Enterprise Leasing. The woman drove the rented vehicle back to Batiste's home on Tarberry Street. In a call to a robbery crew member, Batiste lodged a complaint, saying he was "having trouble" trying to copy this (expletive)…mother…..er! Hours later, Batiste returned the vehicle to the rental agency. Confused agents questioned why Batiste returned the vehicle so soon.
Police raced to the scene and retrieved the Jeep, realizing Batiste probably made a duplicate key to later steal the vehicle when another customer rented and parked it. Once police had the Jeep, a check of the two keys showed that one of the keys did not work!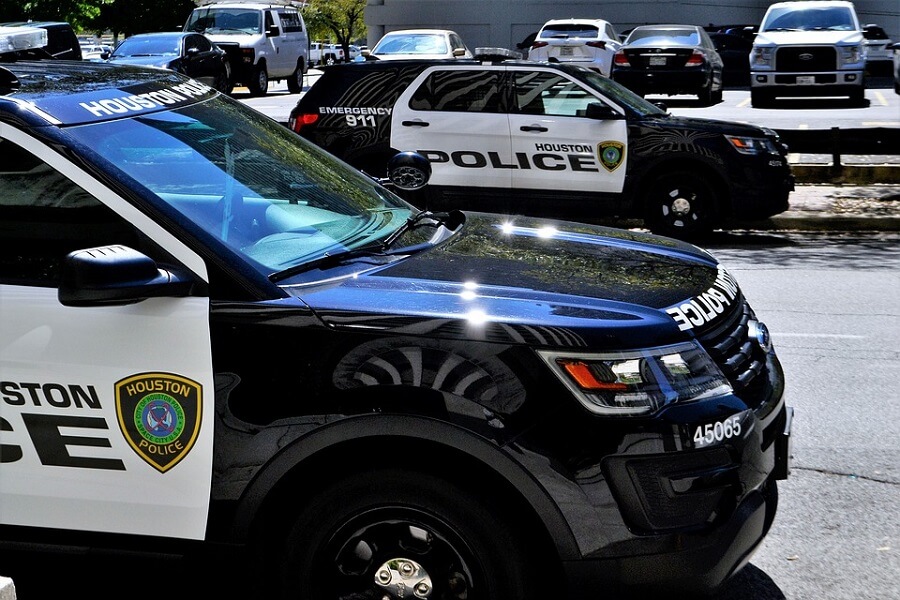 FBI Coughlin summoned the Strategic Vehicle Technologies Unit (SVTU) from Virginia to travel to Houston's Ellington Air Force Base to install their covert technology on the Jeep. In a cat-and-mouse game that played out like the plot of a bestselling Dick Tracey drama, when FBI (SVTU) agents examined the undercarriage of the vehicle they soon discovered that Batiste had installed his own GPS device to track the vehicle and steal it back, presumably to do a heist.
To outwit the suspected sniper-killer, FBI installed its own GPS tracker, wired the vehicle with an audio sound recorder and video camera recorder, plus a kill switch to shut off the motor if the killer(s) tried to escape. As expected, Batiste tracked down the Jeep after a customer rented it and stole it back.
"December 7 is game day," Police overheard Batiste say to his crime partners on the phone.
Working During Holiday Season
The Christmas holiday was rapidly approaching the city as bright sparkling lights twinkled across the skies of Houston. The lights in the Galleria and downtown area reminded patrons of Christmas Wonderland. This time of year is supposed to be a season of goodwill towards mankind, celebrations with family, close friends, having fun, stockings filled with gifts, images of Santa and his reindeer's and just simply enjoying life while awaiting what the new year brings. With the holiday spirit filling the atmosphere, Houston Police Sergeant Chris Andersen and his tactical unit, reinforced by the FBI crew, knew all too well that evil does not take the holidays off.
They were on the hunt for a real-life sniper whom they were convinced was a serial killer and robber whose M.O. was to kill first, then rob, and steal bags of cold hard cash.
In a plot straight out of a high-octane blockbuster movie, Houston police and FBI agents would take a big gamble with the serial robbery-killer crew by disguising themselves as armor guards. The ingenious scheme was to deck out in the same color and style of the uniform that Brinks and Loomis guards often wore. There would be two armor trucks (Brinks and Loomis) driven to Amegy Bank by police officers.
"It was my idea to dress one of my guys as an armored truck guard," Sergeant Andersen told me when I talked with him about this case.
Takedown
On Wednesday, December 7, 2016, the mission to kill the armor guard and take the cash money to win a big score before Christmas was about to take place. FBI, ATF agents, Houston Police North Division Tactical Unit, Houston Police Swat Team and additional undercover police officers, including a Houston Police helicopter, were near the bank and its immediate surroundings. At least half-dozen times the robbery crew surveilled the bank's parking lot to determine the exact time when the guards arrived with the money.
"Okay, let's do this," Batiste could be heard saying over the phone.
Feeling the urge to hear the voice of his baby's mother, Buchi Okoh, Batiste called her from his cellphone.
"I love you," he said, in a gentle tone.
"I love you too," Okoh murmured. "Nothing is more important than what you and I have," Okoh said, according to the Texas Monthly article. Batiste was eerily silent, before replying in a soft tone, "Okay".
As if guided by unforeseen fate, Batiste called Tommie Albert, the man that he occasionally worked for.
"I love you, Tommie," Batiste said in a sincere voice.
Before long, Batiste headed to Amegy Bank on Sam Houston Parkway.
Sergeant Chris Andersen forewarned the officers set to take Batiste down. "This sniper is a serial killer. He's going to shoot it out."
Batiste's accomplices Nelson Polk and Trayvee Duncan-Bush were riding in the stolen Toyota 4Runner, the same vehicle that Batiste had previously used as a sniper's den to kill armor guards. Officers spotted Marc Hill driving a black Infiniti Qx56. Crew members John Scott and Bennie Phillips were at the scene, ready to assist in ripping off the money bags and aiding the group's getaway.
Officers suspected the players in the Toyota 4Runner would drive up to the befallen guard and snatch the cash, presumably as the sniper, Batiste, would shoot the guard from a distance, with the scope mounted .223 caliber rifle. While Marc Hill made counter-conducted rounds around the area of the Amegy Bank, Batiste parked his Cherokee Jeep in a nearby apartment parking lot, approximately 150 yards away from the Amegy's ATMs', across the bayou, behind a chain link fence.
The kill shot was about ready.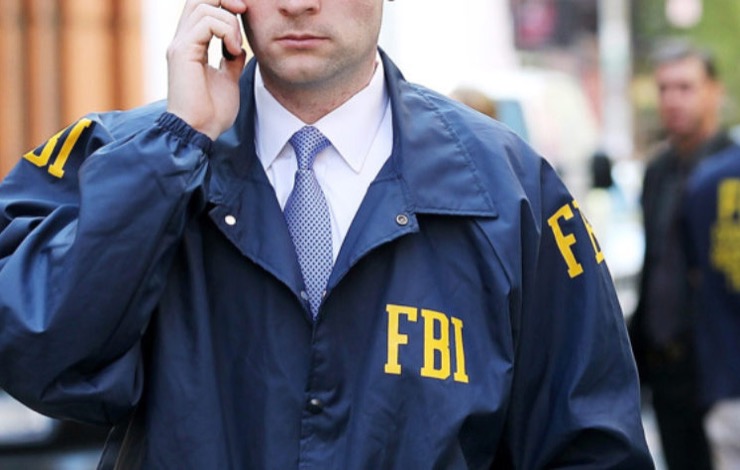 Police overheard John Scott on the phone when he told Batiste, "Bentley's coming your way!" Bentley was the code word for armored truck, Sgt. Andersen recalled.
"I'm setting up for the shot," Batiste hollered back.
Simultaneously, police officers sprang into action mode. What Batiste saw in his sight was a police officer sitting in the Loomis truck to distract him while the officer driving the Brinks truck rammed the Toyota 4Runner with the robbers inside waiting for Batiste to kill the officer disguised as a Loomis guard.
The noise from the crash jarred Nelson Polk and John Scott, their eyes bulged in fear to see that a 25,000-pound steel truck had struck their vehicle with thunderous force. The guards were trying to kill them, they figured. Polk and John Scott leapt out, running like a scared rabbits! "He's got a gun," an FBI spotter told a Swat officer, positioned in a parking garage adjacent to the bank.
Incredibly, the Swat officer fired off two quick .308 rifle shots at the pistol carrier. But the Swat shooter badly missed his running target. Heavily armed tactical officers forced Nelson Polk and John Scott to surrender or be killed on the spot. Officers managed to stop Marc Hill's vehicle and arrested him also. The other two were rounded up as well.
But, a more dangerous drama would play out.
Police teetered on edge as their SWAT officers were about to come face-to face with Redrick Batiste, a blood-thirsty killer, just as he began staring into the scope of his high-powered rifle.
The Swat team hurriedly drove onto the apartment's parking lot. They used their police car to block Batiste's Jeep. First, an officer detonated a stun grenade over the Jeep, the grenade exploded with a loud blast, shooting out a bright flash.
Realizing the gig was up, Batiste cranked the Jeep to get the hell out of the parking lot. Yet when Batiste flipped the engine switch the vehicle would not start. Police listening in on the installed audio recording inside the Jeep overheard Batiste repeatedly muttering (expletives) to himself, F…, F…, F…, as he kept trying to start the vehicle. Unfortunately for Batiste, FBI technical officers had earlier successfully disabled the switch.
Sweating profusely, Batiste was not about to surrender. Quickly, he flung open the door of the Jeep, firing off rifle shots at the officers. With precise accuracy, a Houston Police SWAT officer returned the favor, striking Batiste in the chest and leg. Despite being shot, Batiste still attempted to climb over the fence, but he was too weak to fight, too weak to make it to safety. While grappling to get a firm grip, an officer shot Batiste in the back with a Taser. Falling to the ground, officers handcuffed Batiste, placing him in official custody. Batiste's recovered weapon was a .223 caliber rifle fashioned into an AR-15.
Houston's Northside sniper had finally been captured!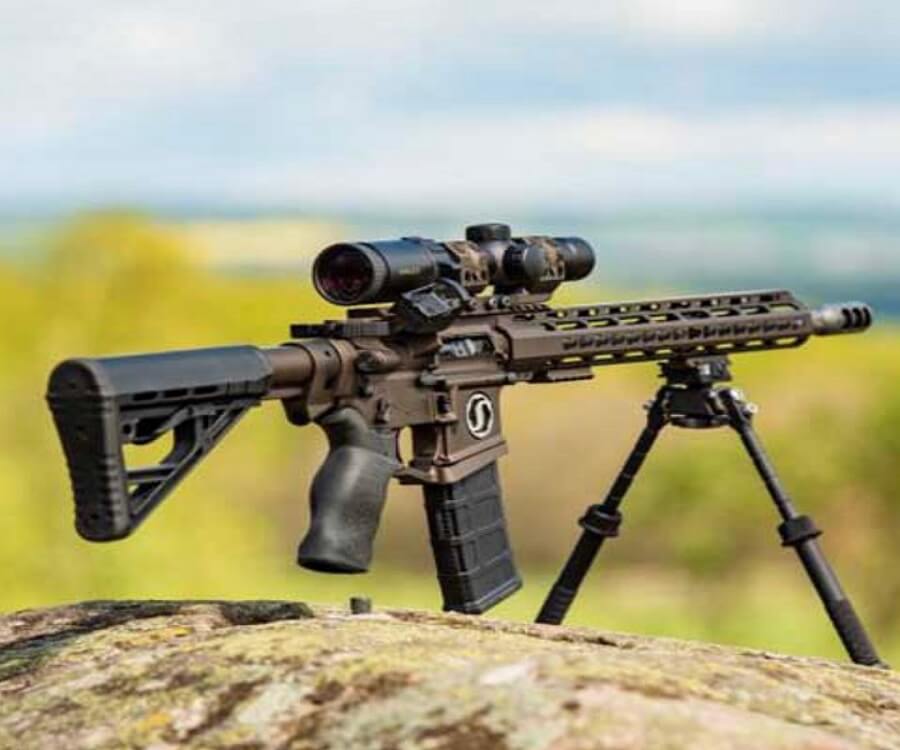 An officer rode in the ambulance with Batiste as his bloody body lay uncomfortably on a stretcher headed to Ben Taub Hospital.
Sergeant Chris Andersen's book, The Sniper, vividly describes Batiste's final words. Batiste mumbled to the officer riding with him, "So this is how it feels to die!" Upon arrival at the hospital, the Sniper, Redrick Batiste, passed away.
A quick search by police of the stolen Jeep that Batiste drove to the scene to execute the deadly robbery revealed just how odd and ironic he was. In the Jeep, officers found a book Batiste had been reading called: How Successful People Think by John C. Maxwell.
The attempted armored car robbery made headline news on TV stations in Houston. The newly hired Houston Police Chief arrived at the scene to give a press conference. Acevedo alluded to how amazing it was that the suspects got tangled in their own web of deceit and took the bait when both armored trucks arrived at Amegy Bank.
"Unfortunately for the suspects those armored cars were being driven by members of the Houston Police Department who were hopeful that today we'd be able to take these criminals into custody and make Houston safer," Acevedo said. Commenting on Batiste's failed attempt to murder police officers, Acevedo said, "It is important for our community to know that our officers tried save the life of the suspect who just tried to kill Houston police officers."
Search Warrant Executed at Batiste's Home
After the chaos settled down at the scene at Amegy Bank, police hurriedly fetched a warrant to search Batiste's home at 1351 Tarberry in Acres Homes. A second warrant was acquired to search Batiste's cell phone. The search provided investigators with an insight into the inner workings of Batiste's views of the world, his likes and dislikes. Investigators learned that Batiste read several books about white supremacy in America and wrote extensive letters to black men serving time in prison for murdering white police officers. Sergeant Chris Andersen said in his book "The Sniper" that a Texas Monthly reporter managed to get the front cover of a book written by Batiste titled, 'The New America — Money, Murder & Madness, An exclusive look into the heart of America from a free thinker'.
As officers continued to ransack the residence, they stumbled onto a fake suicide bomber vest!
Was there a real one somewhere?
What was Batiste thinking? Harmless thoughts or crazy thoughts about suicide…maybe? Despite money wrappers found in Batiste's freezer along with $5000 in cash in another location, police found no substantial amount of money taken from previous armored car robberies.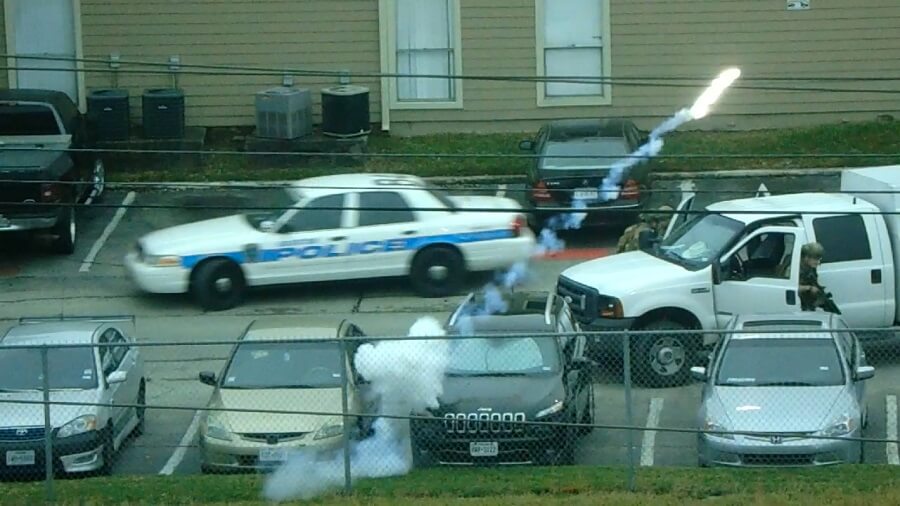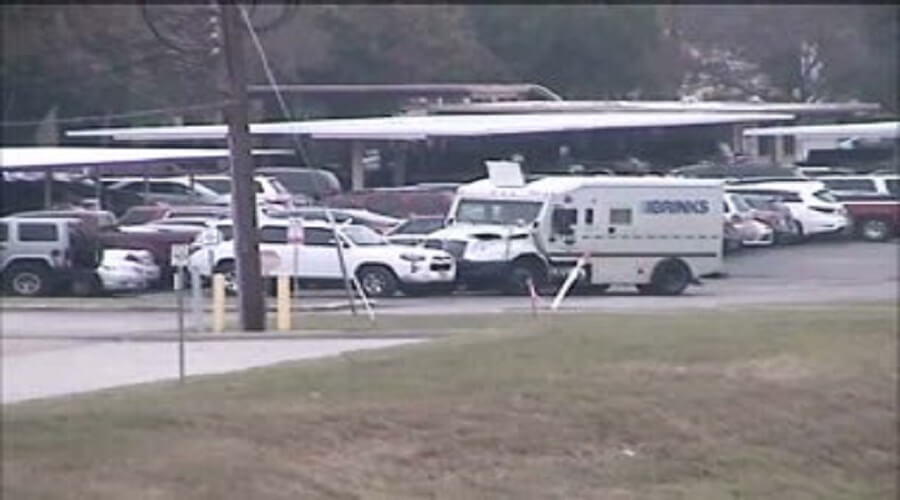 Personal Gunsmith
Who ever heard of a Sniper with his own personal gunsmith?
This gunsmith sounds like a fictional character straight from a fascinating spy movie. Curious thoughts aside, the real-life Roderick Batiste indeed had his own personal gunsmith who was a Houston Firefighter! Police tracked down the moonlighting gunsmith after they cracked the code on Batiste's phone and searched through his contacts. The gunsmith revealed the following story to investigators concerning the gun business relationship that he had with the now deceased Batiste.
The gunsmith said he manufactured fully automatic AR-15s for Batiste, who sold them on the Black Market. He replaced the barrel on Batiste's AR-15 weapon and made rifle suppressors for Batiste which reduced the sound and eliminated muzzle flash.
Investigators speculated that the reason Batiste had the barrels changed on his rifles was to destroy ballistic evidence which would prevent firearm experts from making a match with Batiste's gun, with the slugs recovered from the bodies of the armored guards he killed. None of the fired slugs retrieved from the bodies of the guards he killed matched the gun that Batiste was killed with at Amegy Bank.
Trial Held for Batiste's Partners-in Crime
Redrick Batiste aka "Red" had been dead for slightly over two years when his partners in crime went on trial in March 2019 in Houston federal court before Judge David Hittner, aka Hitman Hittner. Hittner was a no-nonsense, hard-nosed judge who hit guilty defendants with exceptionally long sentences. Nelson Polk, Marc Hill, John Edward Scott and Bennie Charles Phillips Jr. were charged with attempted interference with commerce by robbery and aiding and abetting discharge of a firearm during a crime of violence. Trayvee Duncan Bush pled guilty for consideration of a lighter sentence and testified against the other four robbers. Marc Hill and Nelson Polk faced separate charges of aiding and abetting commerce robberies, including aiding the discharge of a firearm during a crime of violence that caused the death of Loomis armored car guard David Guzman.
Meanwhile as the trial peeled back the layers of the long-running deadly operation, Batiste's death cast a large shadow over the trial. Lawyers for the men told jurors their clients did not know Batiste planned to shoot and kill an armored car guard on December 7, 2016, outside the Amegy Bank.
Attorney Nicole Deborde represented Nelson Polk. Texas Southern District federal prosecutors Heather Winter and Rick Hanes, alleged during separate intervals that when Loomis guard David Guzman was killed by the hidden sniper identified as Batiste, that Polk was behind the wheel as a masked suspect jumped from the vehicle and scooped up a bag filled to the brim with $120,000.
Federal prosecutors put on a cache of evidence during the nine-day trial.
Excerpts from phone conversations that Batiste had with his crime partners after the FBI tapped his phone, including GPS tracking data
Surveillance photos showing the defendants meeting with Batiste after Batiste watched the Amegy Bank
Audio and video footage from a rented Jeep Cherokee that Batiste stole, a vehicle the police knew he planned to steal back from the rental place. This gave police the opportunity to gain the edge and they bugged the Jeep allowed them to watch and hear every move that Batiste made as he prepared to knock off the armor truck guard carrying bags of cash dollars on December 7, 2016.
Jurors also got a grand chance to see the hole in the tailgate of the stolen Toyota 4Runner that Batiste used as his "sniper nest" to kill the guards at long range, the handiwork of an assassin. Only Marc Hill and Nelson Polk was charged in the killing of guard David Guzman.
Police officers and FBI agents testified that John Scott was in the vicinity serving his role as a lookout man, while Marc Hill sat nearby in his vehicle ready to whisk Nelson Polk and Trayvees Bush off the scene after they ditched the stolen Toyota 4Runner.
During closing arguments, Deborde argued incessantly that Polk was the perfect patsy for Batiste. "Mr. Polk was homeless, living in a vacant lot down the street from Batiste's house in Acres Home when Batiste recruited him for his robbery schemes."
Deborde further said, "Polk thought he had figured out how to live a good life." She continued with zeal. "The government has an outstanding case against a very nasty individual: a manipulative, conniving, smart individual named Red Batiste." "We know how Batiste manipulated throw-away human beings who had the misfortune to cross his path."
Attorney David Cunningham argued that his client Bennie Charles Phillips was innocent because on the day of the attempted robbery of December 7, Phillips was not at the Amegy Bank because 'He was meeting with his parole officer.'
Marc Hill's attorney Neal Davis said during closing argument that although prosecutors charged Hill in the robbery-murder of the Loomis guard David Guzman, the only evidence they had linking Hill to the crime is cell phone location data from cell towers. Evidence showed that Hill owned at least four different businesses.
"It makes no sense that this businessman, this family man, would rob banks just for a few thousand dollars," Davis insisted, hoping to disprove the evidence against his client. John Scott's attorney Michael DeGeurin argued that his client was an "unwitting pawn" in Batiste's planned robbery of Amegy Bank, and that Scott did not know Batiste had a gun.
Prosecutors sought to dispel the defense attorneys' argument that their clients didn't know what Batiste planned to do during the robberies.
"Don't be fooled. These defendants were fully informed and fully vested," Assistant U.S. Attorney Heather Winter told the rapt jury.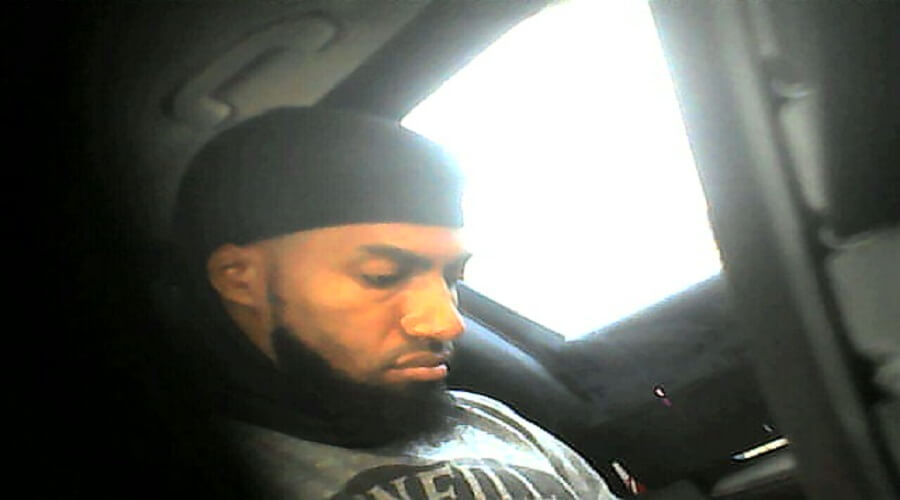 Final Justice: The Fat Lady Sings
March 29, 2019 – Following eight hours of deliberations the seven-women and five men on the jury convicted the four on every federal charge alleged against them. Family members of Nelson Polk said the trial was tainted from the beginning. Polk's sister-in-law Britney Polk told Courthouse News that she does not think (Nelson Polk) nor his co-defendants received a fair trial. Referring to David Guzman's death, Polk said, "There was no evidence linking them to the robbery at all!"
"The only evidence linking Hill and Polk to the scene of the August robbery was cell-tower data that prosecutors said showed the two men in the area."   Polk added, "Benny Phillips parole officer testified on the stand that he was with her at the time of the attempted December robbery." The December incident happened when Batiste was killed by police.
Four months later July 2, 2019, Judge "Hitman" Hittner struck with force. He hit all four defendants with heavy sentences. None of the men showed emotions as the draconian punishments were handed down in a packed courtroom.
John Scott and Bennie Charles Phillips were given life in federal jail, plus a consecutive 20 years for aiding and abetting in the failed robbery plot on December 7, 2016.
>Nelson Polk and Marc Hill received the same sentences for the December robbery attempt, including an additional life sentences for their alleged role in the 2016 robbery-murder of Loomis guard David Guzman.
Guzman's fiancé, Lorin Martinez, spoke vigorously to Polk and Hill during a victim impact statement. Emphasizing how Guzman was simply doing his job.
"You killed my husband," she said to Polk. "You being a part of that crime you knew what was going to happen."
All four men vowed to appeal their cases.
Houston Cold Cases: Carroll Oliver and Joe Stewart Murders
Did Redrick Batiste Help Kill These Men?
In January 2017, FBI Special Agent Jeff Coughlin, whose work was instrumental in helping Houston police bring down Redrick Batiste, happened to be at home watching TV when a story aired about the unsolved murder of a prominent, African American businessman identified as Carroll Oliver. Oliver was murdered during a robbery at the McDonald's franchise he owned located at I-10 and Lockwood in the 5th Ward in January 2016. During an exchange of gunfire with the robbers, who were in a white Toyota 4Runner, Oliver fired off two shots that struck the SUV. The men got away. Gravely wounded, Oliver died. There had been heavy pressure on the Houston Police Department's Homicide Division to solve the case.
A rush of adrenaline coursed through FBI agent Jeff Coughlin's veins when he heard the reporter say there was a white SUV recorded on the surveillance camera in the McDonald's parking lot. Excited over what he had heard, the agent contacted Detective Fil Waters to get a better rundown on Oliver's murder. Waters told the agent the murder of Carroll Oliver was a straight-up robbery rip! "Mr. Oliver was walking into the parking lot with the bank deposit money when two armed black males wearing masks approached Mr. Oliver," Waters explained to the agent. Waters further told the agent how Oliver fired back at the suspects. "They took the bank bags (filled with cash) and fled in a white SUV."
During an extended conversation with Waters, FBI agent Coughlin discovered a hot lead. Oliver fired off rounds that apparently didn't strike the suspects but "one or more" rounds that Oliver fired struck the white SUV that the robbers were riding in.
Evidence showed the businessman Mr. Oliver was murdered by a .40 caliber bullet. The medical examiner, in fact, removed a .40 caliber bullet from Oliver's body. FBI Coughlin's gut instinct led him to believe the murder of Carroll Oliver was done by the handiwork of none other than Redrick Batiste and members of his crew. The white Toyota SUV that Batiste used as a sniper's den in prior armored car robberies was the same vehicle confiscated at the scene when Batiste was killed by police. FBI technicians successfully retrieved .40 caliber slug from the SUV's frame structure. Comparisons of the .40 caliber slug retrieved from Oliver's body to the .40 caliber slug taken from the white SUV 4Runner matched perfectly. Batiste and his crew murdered Carroll Oliver!
Based on the historical analysis of the cell phone retrieved from Batiste after police killed him, evidence proved that during the evening and approximate time when millionaire Cadillac Dealership owner Joe Stewart was killed on May 7, 2015, Batiste's cell phone "pinged" like crazy in the immediate area where Stewart was shot in his garage. Police suspect the crew placed a GPS tracker on Stewart's Cadillac vehicle and tracked him to his home.
Who knows how many people Redrick Batiste may have killed?
Eternal Homegoing Held for Redrick Batiste
Family and friends arrived at Serenity Mortuary on WIndswept Lane in Southwest Houston to pay their last respects to Redrick Batiste. He was a young man whose life was full of potential for success early on. A young man who often tried to steer young men away from a life of crime, but, in a strange, perverse way, Batiste immersed himself in a life of crime, even willing to shed innocent blood to have the power of money that didn't belong to him.
The atmosphere melded together with soft, spiritual music playing in the background. The sadness alleviated a bit when friends and classmates of Batiste reminisced about his goals, school days, his desire to become a real estate developer, build a strip center and build low-income housing for the poor in Houston's Acres Home where he grew up. And how he did simple chores by helping neighbors to assemble their computers. A well-dressed pastor led those in attendance in prayer. There were those whose eyes swelled with tears as the pastor spoke of life after death, and why people should not judge other people's lives.
As mourners intermittently entered in-and-out the chapel, they spotted a book sitting atop a wooden table titled: Do You!: 12 Laws to Access the Power in You to Achieve Happiness and Success by Russell Simmons, including a shiny plaque that aptly reads: "Don't Measure the Size of the Mountain; Talk to the One who Can move it."
Redrick Javon Batiste was cremated into dark gray ashes.
His goal was to become rich or die trying to fulfil a dream of becoming a real estate developer, building a strip center and low-income housing for the poor in Houston's Acres Homes near where he grew up.
Sergeant Chris Andersen who tracked Batiste for months even admits that if Batiste had applied himself in a legitimate business enterprise that he would have been successful.
But there was a big problem.
"Personally, I suspect he enjoyed the adrenaline rush he got when he killed; it gave him a sense of power. He was a sociopath," Andersen said. "He was determined to make something of himself; to be the best person he could possibly be," his girlfriend Buchi Okoh told Texas Monthly.
What triggered Redrick Batiste's crime spree of murder may never be known because his thoughts and motives perished into ashes.
Chris Andersen had his thoughts about Batiste's reign of terror.
"Greed for money."
---
About the author: Clarence Walker is a Texas-based journalist and Private Investigator and can be reached at [email protected].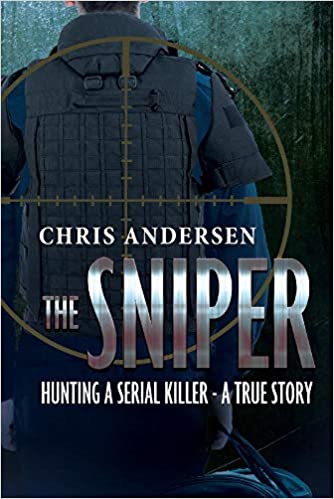 The gripping true story of a crew of serial killers whose specialty was robbing armored trucks and how they were ultimately undone. These armed suspects were almost exclusively black males with street gang affiliation, who were also sometimes responsible for the murders of innocent citizens―many of them black―during the course of these same robberies.
---