For some individuals, the desire to have a child can lead them to take extreme measures. According to recent data, baby abductions in the US have decreased significantly since the 1980s. In 2019, there were 111 reported cases of infant abductions, compared to 236 in 1983.
However, cases involving violence have become more common. Since 2005, the number of violent baby abductions has increased by nearly 80%. This underscores the importance of security measures in hospitals and other locations where infants may be vulnerable.
In the UK, infant abductions are also rare. However, there have been several high-profile cases in recent years that have led hospitals to review their security protocols. It is important for healthcare providers and families alike to remain vigilant and take steps to ensure the safety of babies and young children.
The Characteristics of a Typical Baby Abductor
The National Centre for Missing and Exploited Children have published documentation for healthcare professionals on how to prevent such abductions and spot potential warning signs, along with a list of characteristics often seen in women who commit this type of crime.
A study of 292 baby abductions between 1983 and 2014 found that infant abductors are often women of childbearing age who may appear overweight or pregnant. They frequently have a history of compulsive behavior, are skilled in manipulation and deception, and may pretend to have lost a baby or be unable to have one. The primary motive for their actions is often to provide a baby for themselves or their partners.
Abductors typically reside within the same community as their victims and visit multiple healthcare facilities in advance of the abduction. They ask detailed questions about procedures and layouts, familiarize themselves with staff routines and parents of potential victims, and may even impersonate healthcare personnel.
Once a baby abduction occurs, abductors are often capable of providing some level of care to the infant within their abilities.
It is important to remain vigilant and take necessary precautions when dealing with unknown individuals in healthcare settings, particularly those exhibiting unusual or suspicious behavior.
For a woman who desperately wants a baby but is unable to have one of her own, it can be a devastating fact to come to terms with.
A review of baby abduction cases has revealed the profile of a woman who may resort to snatching another woman's child. They have been identified as generally lone female offenders, often with a history of miscarriage or unable to naturally have children.
They may be in an unstable relationship where they feel the addition of a baby will cement their partnership and ensure their partner will stay with them, or they may be alone and fear they will never have someone there to love them unconditionally. The National Center for Missing and Exploited Children highlights these women are not mentally ill but they do have personalities that allow them to carry out these acts. They can be manipulative, prone to lying, and attention-seeking.
The Tanya Shelton Case
On 12 April 2004, a woman entered Fort Logan Hospital in Stanford, Kentucky dressed as a nurse and took a baby barely 12 hours old straight from the arms of her mother.
Little Grayci Barrow disappeared and the alarm was soon raised that this was not, in fact, a nurse but a stranger who had just snatched a newborn. 24-year-old Tanya Shelton was identified as a nurse's aide who had previously worked at the hospital and had vanished immediately after the baby was taken. An Amber Alert was issued along with details of Tanya and a description of her car. Meanwhile, Grayci's distraught mother, Samantha Barrow, was left terrified that she would never see her baby again.
Tanya Shelton was found at a truck stop on the outskirts of Kentucky where she was arrested but there was no sign of baby Grayci. A search of her car and her home found hospital documents, blank birth certificates, and hospital arm tags.
---
Speaking with her friends and family, police discovered Tanya had claimed she was pregnant. She had looked pregnant, gained weight, and had morning sickness. She attended doctors' appointments and medical assessments, all neatly noted on her calendar and no one had suspected this was all in fact false.
She had stolen baby scan pictures from a colleague at work and claimed them as her own. Hours later a dog walker found a crying baby abandoned a few miles away who was soon identified as Grayci Barrow.
Tanya Shelton matched the FBI profile almost exactly. She was known to be quiet and quite lonely with numerous past claims of pregnancy, however, no baby was ever born nor did she appear to have a partner in her life. She was an example of a woman who feared being alone and wanted someone to love her who would never leave her. For her, this meant having a baby. She pleaded guilty to abduction and was sentenced to 20 years in prison.
Paula Lynn Roach
In August 2002 in Abilene, Texas, Margarita Chavez was at her local Walmart, as she turned to return her trolley, she saw a woman reach into her car and pick up her 3-week-old baby Nancy Chavez.
Cases of violence within baby abduction are rare but it has been seen and can be of the most vicious kind. Paula Lynn Roach was 24 years old and had been pretending to her estranged boyfriend and family that she was pregnant for the last 8 months.
As the months passed she realized she was going to need to produce a baby in order to maintain the lie and she set out on the hunt to find one. She was seen on CCTV footage in the car park circling the parked cars in her vehicle looking for the right opportunity. She spotted the Chavez family and very quickly jumped in to steal the baby.
Margarita Chavez frantically hung off the women's hair through the driver's window in a desperate attempt to stop her. She was dragged over 40 feet and she fell to the ground being knocked unconscious as the car drove away with her baby daughter.
Paula Lynn Roach presented the baby to her boyfriend who was immediately suspicious realizing this baby was not a newborn but a few weeks old. She visited a friend who was also very suspicious of this beautiful baby. This friend had heard the news of the baby's abduction and called the police.
Paula was arrested and she immediately admitted she had indeed stolen baby Nancy from her mother 30 hours previously. On 2 May 2003, Paula Lynn Roach pleaded guilty and was sentenced to 10 years in prison.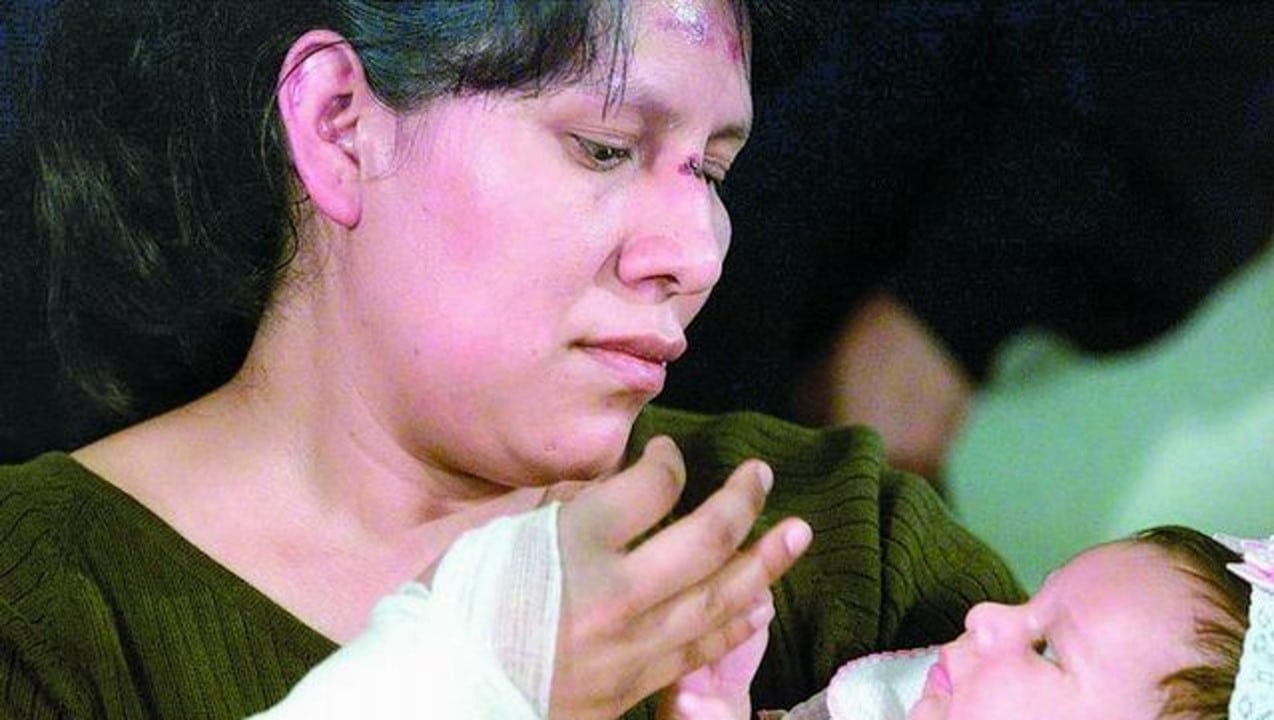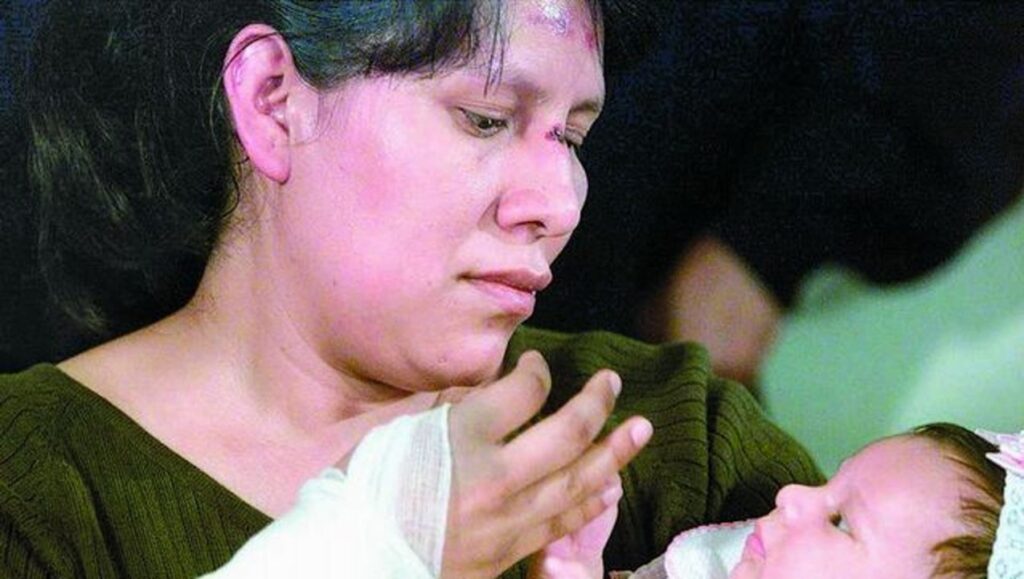 In recent years hospitals, in particular, have improved their security measures in order to prevent anyone being able to enter a hospital and snatch a baby. Such measures have meant that those intending to commit this act have to work harder to find a baby that they have access to.
The case of Paula Lynn Roach was a desperate attempt to find a baby as soon as possible to maintain her ongoing pregnancy story. Other women put more thought and planning into how they are going to access a child which can lead to extremely dangerous encounters.
The FBI Crime Against Children Unit has seen more women caught trying to remove a baby from a hospital setting since such measures were implemented. They also highlight the increased use of social media and the internet for women to make contact with their potential victims.
The Katie Smith Case
The case of Katie Smith is one example where extreme lengths were taken. This woman was prepared to take the child from the mother's womb to ensure she obtained a baby which would fit the criteria she needed for people to believe the baby was her own child.
Sarah Brady was 26 years old and a week away from giving birth in Kentucky when she received a phone call from a woman who said her name was Sarah Brody. She lived around the corner and had received a mail package for her in error. She told the mother-to-be she was also pregnant and the package must have been delivered to her due to the similar names.
Sarah Brady thought nothing of this and went along to collect her package, but when she arrived there was a problem with the packing slips so she didn't get her parcel. She returned the following day. As she entered the home, the door was locked behind her. She noticed a medical inhaler on a countertop that bore a different name to the name the woman had given her.
Sarah Brody, whose real name was Katie Smith, suddenly fell to the ground and said she was in labor. As Sarah ran over to help her and got her into the bathroom, a knife appeared and she was suddenly under a violent attack. The woman she knew as Sarah Brody was screaming at her that she "couldn't leave" as "everyone always leaves her".
---
Sarah Brady fought for her life and that of her unborn child. She managed to get the knife away from the hysterical woman and stab her before calling 911 screaming for help. She ran from the apartment and stopped a passing car as the police arrived. Her attacker Katie Smith had also called the police and claimed she had been stabbed by a woman who had broken into her apartment. Katie Smith was rushed to hospital but died from stab wounds soon after.
Upon searching her apartment it became clear that Katie Smith was not pregnant and had some shocking plans for Sarah Brady when she invited her into her apartment that morning.
Police found a maternity suit, a homemade surgical kit; scissors, and a clip for clipping an umbilical cord. To their horror, they realized 22-year-old Katie Smith had intended to cut the baby from Sarah Brady's womb. Tracking her movements it was found she had identified Sarah Brady through a Babies-R-Us website, found her in the phone book, and gave her the fake story about the mail packages in a lure to get her to the apartment. Six days after the attack Sarah gave birth to a healthy baby but has been left heavily affected by what this woman tried to do.
Women who steal children are not monsters who can be spotted immediately in the crowd; they are everyday women with lives and families and jobs and their sinister intentions can blend into the background. While baby snatching is thankfully still rare, awareness of security, particularly in hospitals and healthcare settings, to minimize risks are steps we can all take when it comes to the safety of newborn babies.
The arrival of a baby is the most precious thing in any family and the heartache of having that baby taken from you by a stranger is difficult to imagine. For these parents, those hours away from their child are hours they will never forget.
---