---
Professional, dramatic and respectful true crime documentaries from a husband and wife production team who are making their mark.
Advancing technology has opened the door for true crime to grow as a genre and there are no shortage of fans who can't get enough of the shocking and often grisly criminal acts one human can carry out against another. YouTube is one social media platform that has exploded in recent years with true crime videos. According to social marketing platform Hootsuite, YouTube is the 2nd most-visited website in existence with 1.9 billion users logging in every month. Few YouTube true crime channels, however, are comprised of original content created by skilled and dedicated individuals with a desire to bring quality, informative and engaging content to their subscribers.
Once in a while, a unique and talented channel appears, uploading its own material with care and attention, and in 2019 that channel is Morbid Minds.
The husband and wife team behind Morbid Minds strive for professionalism, creating captivating and edgy visual and audio bringing their productions to a higher level than most, especially when it is realized these two are entirely self-taught and are the busy working parents of two children.
Currently, they have over 35 videos and documentaries on their channel. Advert free they range from shorter 10-minute pieces to longer and more in-depth 60-minute documentaries. Cases covered include Jared Lee Loughner who in 2011 shot U.S. Representative Gabrielle Giffords causing serious injury and killed six people in Arizona and, serial killers John Wayne Gacy and Jeffrey Dahmer. Series videos also feature on Morbid Minds covering unsolved mysteries, Most Morbid Files, and Most Morbid Facts.
One of their most recent works focused on the case of Chris Watts who in August 2018 murdered his pregnant wife and two young daughters at their family home in Colorado, a 50-minute long documentary that has reached 2.4 million views in the three months since it was uploaded.
A Collaborative Familicide Project
---
I have been so impressed with Joe and Hayley and their work on Morbid Minds, I was delighted and excited to accept their offer to work with them on a collaborative project between Morbid Minds and Crime Traveller, focusing on the topic of familicide.
Family murders, such as the Chris Watts case discussed above, see multiple members of the same family have their lives taken, often in a brutal and violent manner, by another member of that family unit. It is a classification of murder that has attracted a great deal of research in attempts to uncover the psychology, motivations and triggers for such devastating acts.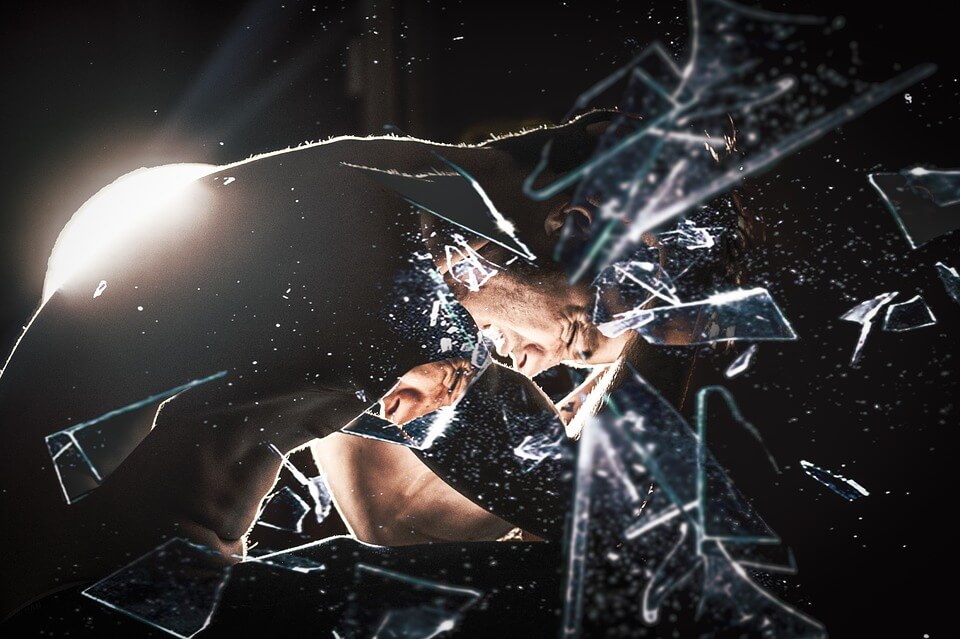 Articles exploring the dark world of familial homicide where family members turn on each other with deadly consequences.
In conjunction with the publication of an updated and fresh feature article on familicide here on Crime Traveller, Morbid Minds will soon be releasing a documentary taking an in-depth look at the psychology of family annihilation, using their expert visuals and skillful editing skills to bring the topic to life.
Take an exclusive look at the trailer below and keep an eye out in the coming weeks for both the article and full documentary!
Watch the trailer on the Morbid Minds YouTube channel.
Full Documentary Coming Soon!
---
Q&A With Joe and Hayley
Morbid Minds Creators and Production Team
I had a chat with Joe and Hayley about their work and their aims for Morbid Minds.
---
What is your main aim for Morbid Minds Productions?
Our main objectives with MM is to educate, entertain and build a community for those who share our interest in the true crime genre.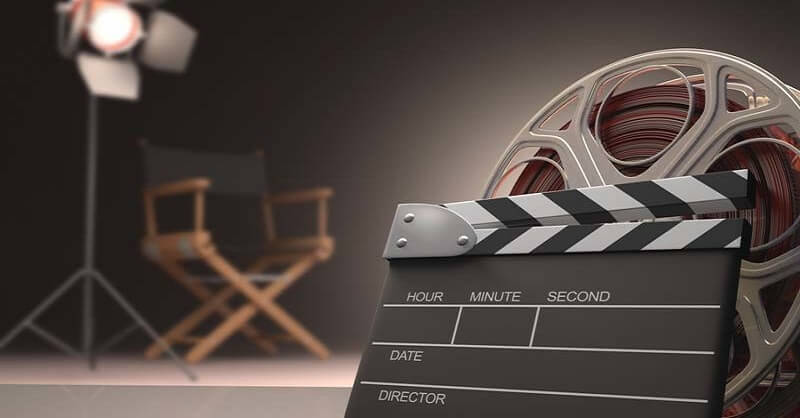 What keeps you so focused and dedicated to creating this content in your spare time?
Our passion for true crime and dedication to those who support the work we do. As parents, it can be extremely difficult for us to juggle our hobby with so many other superior priorities. However, we remain dedicated to our base and are always overwhelmed by their appreciation of the work we provide.
It is clear you put a great deal of time and effort into your productions. How long does it take to produce a documentary from ideas to research, creation and then final editing?
What we call our 'Mini-Docs' usually average between 10-25 minutes in duration, as this timespan has proven to be more convenient for our more casual viewers. These mini-docs can take 2-4 weeks to complete in full per episode. However, as true crime fanatics, we personally enjoy creating more in-depth covers that typically span between 40-60mins+ (Broadcast length). As you can imagine, such projects require intensive research, which then must be read, watched, analysed, cross-referenced and authenticated before we can even begin structuring or writing a script.
Initial research can take approx. 1 week to collate, but a further 2/3 weeks to read/watch, analyse and authenticate (due to other personal commitments). A month into the pre-production, we are finally ready to start writing! As amateurs, we find this portion most difficult to complete (haha!) There is an art to mastering the 'pacing' of true crime docs, and we do our best to ensure that the script creates enough suspense, leaving the viewer/s on the edge of their seats. Getting this right takes many revisions and is most certainly the most time consuming aspect of the process, taking between 4-6 weeks to produce a final draft. Then comes the voiceover recording (lol "oh no") which can be the most frustrating, patience-testing, but hilarious part of the process.
We record/edit our vocals after putting the kids to bed following a long hard day of work and this typically takes 2-4hrs to complete the recording and editing of vocals (if I'm having a good day lol). Yay! Now we have made it to Post-Production and time to put the whole project together! First, my husband Joe has to collate all source media (video, pics etc.), get an overall "feel" for the atmosphere he wants to create and then it's a week (or two) of late nights. Producing an hour-long MM documentary can take between 2-3 months to complete in full. If time and money were on our side, we would definitely have a better turnover time and be able to produce more/higher quality content than at current.
Your videos are very professional and engaging to watch. Where did you learn the skills needed for their creation?
We are completely self-taught in all areas. If anything it was our love of film, horror, and true crime that motivated us to work towards building the skills necessary to create.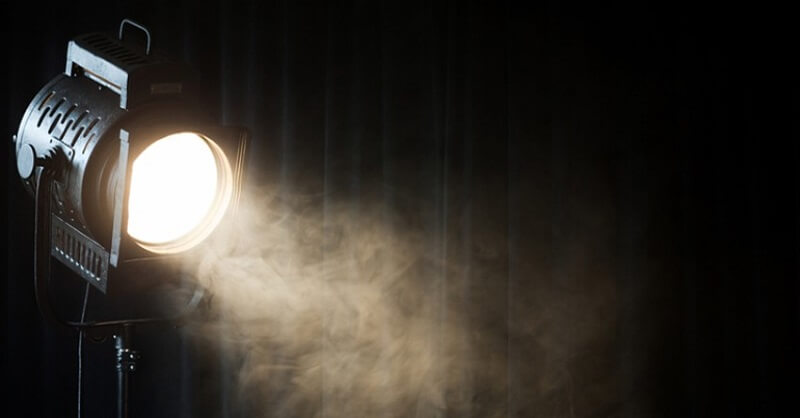 Your recent documentary on the harrowing Chris Watts case has been very well received by viewers with 2.4 million views in just over 3 months. What made you want to cover that case and have you been surprised by the success of the video?
We only found out about the case online following the sentencing of the accused and were in total shock of the crime committed. As parents ourselves, we were in disbelief of the tragic loss of life and really wanted to understand as much as we possibly could about the case.
What started as casual research, turned into an obsession. Upon the release of the cases discovery file – and after reading through many pages – we felt it was our duty to use our skills and platform to attempt to dissect the mass of information, to provide some clarity to others.
We decided to dedicate all our time/resources to covering the case and not release any other content until we succeeded in this (however long it may have taken). After 2 months of intense work on the project, we were finally happy enough to release the documentary to our MM audience. Its reception just blew us away. It just grew so quickly and we are (and forever will be) grateful for all the praise/criticisms it has received since its release.
You clearly work very well as a team and complement each other. What roles do you both have for Morbid Minds Productions?
That's so kind of you to say. When the channel began in Nov 2016, I used some very basic editing skills I had picked up from Joe to create basic content for the channel.
At the time, Joe was more of a hands-on mentor behind the scenes, assisting with ideas and tuning my basic editing skills. Since we decided to make MM a joint venture (Jan 2017), he solely took on all editing duties and I now know jack about editing haha! That's his domain!
We both work together to research and write our content, with my primary role (Hayley) being to provide our voiceover narration. That being said, don't be surprised if you hear Joe narrating in some future episodes. After narrating an episode of our short series entitled 'Most Morbid Facts (#7 Nero)' (following a bout of laryngitis I was fighting *sigh* haha!), he very much enjoyed narrating and may decide to do it again in the near future. We would also like to mention that we have also previously worked with another talented writer by the name of 'Terror Fiction'. He was kind enough to author two covers for the channel (Albert Fish & Capital Punishment) and we are forever grateful for his submission.
---
I'm thrilled to be working with Morbid Minds on both the Familicide project and others going forward. Their passion for their work is infectious and I am sure their true crime productions will continue to gain in strength and popularity throughout 2019 and beyond.
You can follow Morbid Minds at their Twitter account
@MorbidMindsYT and on Facebook here.