Across the 1970's, eleven teenage girls went missing from Galveston County in Texas.  Disappeared with no trace until their bodies were found murdered and dumped in fields and marshlands.  Noone was ever caught for these brutal murders and the families of all involved have never found answers to who killed their children and why.
With one serial killer suspected as being responsible for all eleven killings, a new documentary from Cineflix for the A&E network called 'The Eleven' takes a closer look at what happened and who was responsible. The six-part series follows the case as it is reopened by police after a confession from a convicted killer currently behind bars, Edward Harold Bell.  In confession letters sent to Harris and Galveston county prosecutors as far back as 1998, he claims to be responsible for these murders, calling the girls the "eleven who went to heaven".
In his confession, Edward Harold Bell named some of the girls he claims to have killed including 13-year-old Collette Anise Wilson, who went missing on 17 June 1971 when she didn't return home from attending a summer camp in Alvin. Her remains were found five months later in November 1971 in a reservoir in Houston, Texas. Bell also named 15-year-olds Debbie Ackerman and Maria Johnson, who both disappeared while hitchhiking in Galveston on 15 November 1971.  Last seen getting into a white van with a single male driver their bodies were found half-naked four days later in the shallow water of Turner's Bayou in Texas City.
"These are lost girls who never got a chance to grow up, who were robbed of their lives. And they deserve justice. All these people deserve answers, and so if it's in our power to give them answers, I'd really like to do that." – Lise Olsen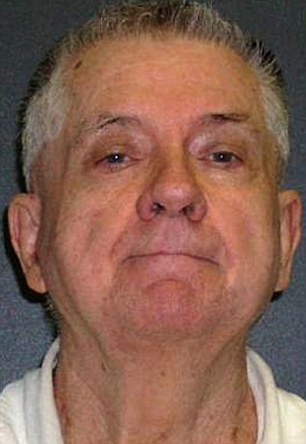 Edward Harold Bell was married with three children and secretly following young girls, exposing himself to them for many years before he murdered 26-year-old Larry Dickens on 24 August 1978 in Pasadena, Texas. Bell reportedly was confronted by Dickens as he stood next to his car in front of a group of young girls wearing little and masturbating.  His response was to shoot Dickens four times, shooting him again in the head as he lay dying in his mother's arms.
He was arrested after fleeing the scene, however, released on bail two months later where he went on the run, disappearing into the crowds across Central America and assuming a new name.  He was eventually caught and charged with murder in 1992 and given a 70 sentence in prison the following year.
A known 'flasher' to police, although he was stopped numerous times for his behavior, no convictions ever followed. Most often, instead of going to the courts to face charges, he was ordered to undertake psychiatric treatment.  An opportunity he used to groom young female patients, marrying one after his marriage to his first wife, along with contact with his three children, ended.
Houston Chronicle reporter Lise Olsen and retired police detective Fred Paige discovered the confession letters from Edward Harold Bell and wanted to investigate further. When interviewed Bell refused to acknowledge his confessions to these murders and with potential parole nearing, there is a real possibility he may be let out of prison.
This documentary follows Olsen and Paige's hunt to link Edward Harold Bell to the murders with definitive evidence and ensure if Bell is indeed an unpunished serial killer, he does not walk free from prison and that the victims of these murders achieve justice. Produced by Cineflix for the A&E Network the series premiered on 19 October 2017 and will continue each Thursday at 10 pm for the next five weeks.