"In August 1966, Harry Roberts and his associates gunned down three unarmed police detectives in front of dozens of primary school children. The nation was outraged and struggled to understand what had happened. Harry Roberts and Foxtrot One-One covers every detail of the investigation and manhunt that followed, from arrest, trial and imprisonment to Roberts' eventual (and controversial) release."
On 12 August 1966, in the West London borough of Hammersmith and Fulham, just two weeks after the nation had come together to celebrate England's World Cup win at Wembley Stadium, three police officers were gunned down in broad daylight. Within Braybrook Street in Shepherds Bush, it was a horrific and cold-blooded crime which shocked the nation and caused an outpouring of grief for three men who had lost their lives in the most violent of ways, simply doing their job.
In Harry Roberts and Foxtrot One-One, former Metropolitan police officer Geoff Barton explores this crime and the investigation that followed into the three men that were responsible; Harry Roberts, John Duddy, and John Witney. center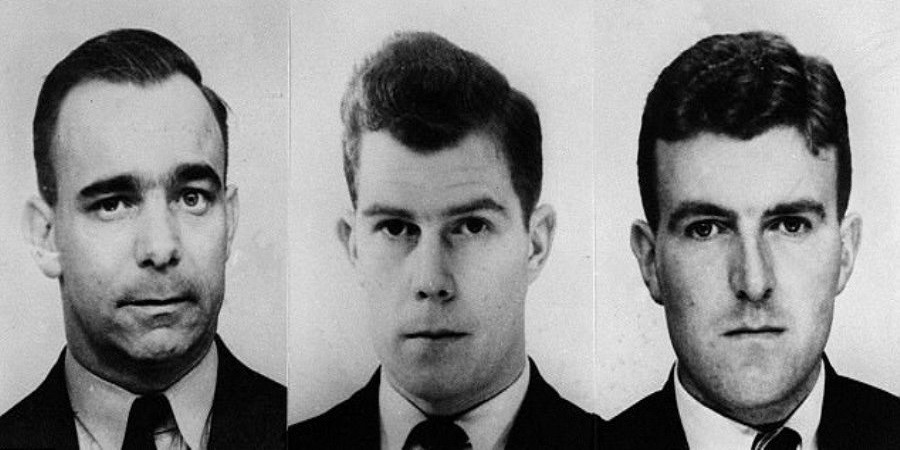 41-year-old Constable Fox, 25-year-old Temporary Detective Constable Wombwell and 30-year-old Detective Sergeant Head were driving their police patrol car, with assigned call sign Foxtrot One-One, past Wormwood Scrubs Prison on the afternoon of 12 August 1966 when they came across an estate car parked up with three occupants. They stopped to investigate this suspicious looking vehicle, a decision which resulted in their deaths.
When Sergeant Head and Temporary Constable Wombwell reached the Vanguard estate car sitting quietly on the side of the road, the front seat passenger pulled out a gun and began shooting. Constable Wombwell was killed immediately, and Sergeant Head was shot in the back as he tried to run back to his police car. Constable Fox, still in the police car, tried to drive away but a second passenger from the estate jumped out and shot him three times, ensuring he would not survive.
The two gunmen got back into their car and the driver sped off leaving no evidence at the crime scene. The registration number of the car was noted down by one witness with other witnesses being primary school children in their school playground yards away from the shooting. Innocently playing during their break, they had watched as police officers were shot in the face in brutal and very deliberate acts of violence. Terrified, they ran home to tell their parents prompting numerous calls to emergency services.
Geoff Barton begins telling this story by recounting the sequence of events and the actions taken by the investigating officers as they examined the crime scene, and undertook the harrowing task of informing the men's families that their loved ones had been killed in the line of duty. After a memorial service held at Westminster Abbey with the Prime Minister in attendance, their deaths were highlighted in the media as 'A random trio from London's police force suddenly and tragically projected into history.'
"This was an appalling and dreadful crime which has resulted in the deaths of three courageous police officers, officers who have been killed in the execution of their duty. They were officers whom the police and the public could ill afford to lose." – Coroner Statement
Geoff Barton is ideally placed to explore this case with his personal experience as a former serving Metropolitan police officer. While he brings in his own thoughts and reflections at times these are thought out and timely and very much add to his narrative and the telling of this story. The lengthy and complicated investigation, the backgrounds and histories of Witney, Duddy, and Roberts are dealt with in separate chapters as are the murder trials which took place in the final months of 1966. "You have been justly convicted of what is perhaps the most heinous crime to have been committed in this country for a generation or more," Justice Glyn-Jones told the trio at sentencing after all three were found guilty of three counts of murder.
In such an infamous case there have been many writings within the news and historical crime publications on the events of that day in 1966 and on the three men who were responsible.  In Harry Roberts and Foxtrot One-One, the full story is told from start to finish. No part is skimmed over, and the result is a complete piece of work inclusive of all the facts and the evidence, from the day of the murders through the investigation, the trials, prison life and the aftermath right up to the controversial release of Harry Roberts from prison in 2014.  A release that means more may be to come in this story, as Barton so rightly states "Perhaps the final chapter is still to be written."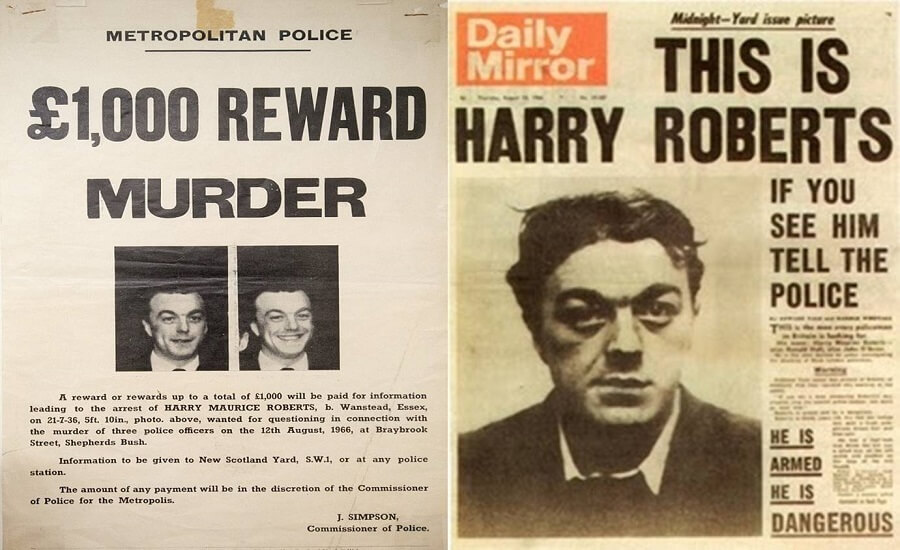 A well-organised book collating a great deal of information on this case in a manner that is easy to read, policemen and engaging. Chapters run nicely alongside each other, with each delving a little deeper into the different aspects of the case and those involved.
Time and attention have been given to explore the backgrounds, families and police careers of the three policemen shot and killed on that day, ensuring the victims are not just names in a historical criminal case.  With so much attention in the following years focused on Harry Roberts in particular, an ex-special services soldier trained to kill by the British Army, it is all too common for those who tragically lost their lives in this crime to be pushed into the background.
"He shot three down in Shepherd's Bush,
Shepherd's Bush, Shepherd's Bush,
He shot three down in Shepherd's Bush,
Our mate Harry."
The infamy of Harry Roberts in British criminal history is demonstrated through the outcry at his release from prison after serving 48 years behind bars.
Alongside his appalling acts at Shepherd's bush, Roberts had a criminal and violent past littered with armed robberies. His reputation for violence is said to have even put off both the Kray Twins and the Richardson's, leading gangland figures in London in the 60's, who were not keen on Roberts joining their operations despite his requests to do so.
Few are unfamiliar with the rhyme now used as a favorite football chant with the lines 'Harry Roberts is our friend, Let him out to kill some more' ricocheting around stadiums in a taunt to police officers. It was Roberts who shot and killed Chris Head and Dave Wombwell, and it was Roberts the majority of the public's anger was directed at. With three long and well-publicized months on the run from the police after he was first identified, his name is even more memorable in the minds of the British public.
This triple murder had been carried out just 12 months after the death penalty in the UK was abolished, meaning all three men escaped being hung for murder. In the preceding months serial killer couple Myra Hindley and Ian Brady, guilty of murdering five innocent young children and burying their bodies on the Moors of North West England, had also narrowly escaped death with the death penalty abolished while they were on remand awaiting trial. By the end of 1966 many, including the authorities, were questioning whether the passing of The Murder (Abolition of Death Penalty) Act through Parliament had been the right thing to do.
Barton's writing is fluid with a gentle flow that doesn't rush. Information can be digested and incorporated into your understanding as you progress through this book and by the end, there is little you don't know and no outstanding questions that have not been addressed.
His writing is populated with illustrations supporting the text and providing a fascinating look at the time of these events through the snapshots captured. This is a successful book covering a famous crime within British history. Whether you know this case or its details are new to you, Harry Roberts and Foxtrot One-One is recommended reading for an intrigued and curious true crime reader, covering a case in the UK that will never be forgotten.
---
'Harry Roberts and Foxtrot-One-One: The Shepherds Bush Massacre' by Geoff Barton is published by Waterside Press and is available at Amazon.
[wp-review id="14215″]