Blogging
true crime
stories is not unique in the explosion of
blogs and websites
across the internet which focus on true crime, but Pat McGaha's blog, '
True Crime Stories by a Homicide Detective
' has an edge. The stories he is telling are directly from his own experiences as a street cop and detective in the Shreveport Police Department in Louisiana.
McGaha's engaging storytelling of the crimes he was called out to, the investigations he carried out, the people he dealt with and the tangled relationships both on the streets and inside the police force, with hints of scandal and internal politics he will come to in later posts, produces a blog with a continuous undercurrent, providing a fascinating insight into the modern real world of policing. Organizing his stories under categories of Street Crime, Rookie Cop, Crooked Cops, and On A Full Moon he is publishing frequently, adding new stories and expanding on others.
"This Series will be about crooked cops. Some were arrested while others were forced to resign or retire. These officers are real. What they did was awful. I despise crooked cops. I know most people do as well. I encountered street criminals I respected more than these slime balls. The only thing I will change are the names of the officers and officials."
He writes with humor and sensitivity in a flowing narrative that matches any crime fiction novel moving through fast-paced scenes to gentle reflection as he explores his own career and the cases, people, and experiences that stood out and made their mark. "I want to share the stories of murders, robberies, rapes, bank heists, police shootings and high-speed chases with you. They are all true and accurate," he explains. In a very transparent and honest statement, McGaha talks of his career and the impact it has had on his life. "I saw many things that changed my life, broke my heart and influenced the man I am today."

He is a man who was entirely dedicated to being a cop and loved the job. He is passionate and transparent and his writing is refreshing to read. Rookie Cop allows you to follow McGaha from his discharge from the Marines and into police training with his first shifts as a rookie officer.
Writing in chapters, the excitement, the fear and the trepidation being new on the job are clear, as is his respect for his superior officers and those who trained him and shaped his career.
"After a month on day shift patrol, I missed the action. In some ways, days was a never-ending vacation. Very little street crime occurred during the daylight hours. Nights are when thugs slither into the darkness and prey upon society. I asked for graveyard shift once again."
Launched in July 2017, True Crime Stories by a Homicide Detective is less than two months old but already Pat McGaha has populated his site with almost 30 posts full of gripping tales, honest reflections and insightful truths about his time as a patrol cop and working in vice, organized crime, undercover operations and as a detective in criminal investigations.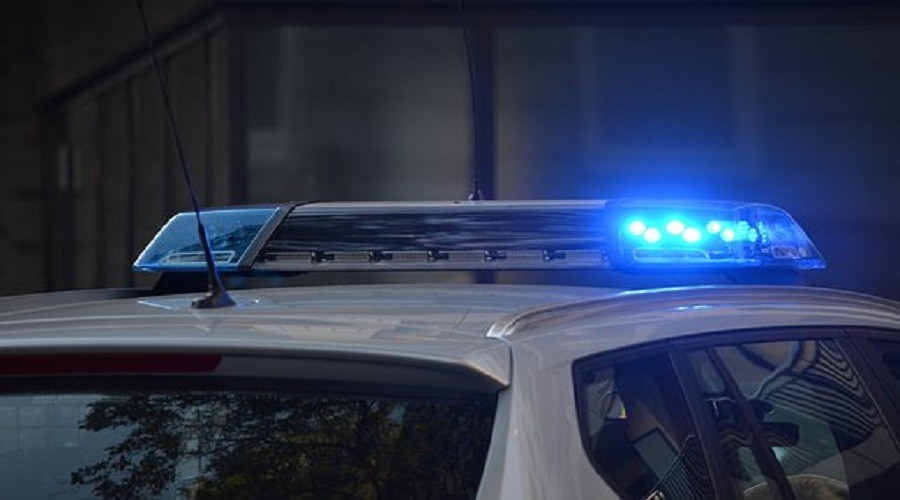 "In my first year, I worked patrol and in my 12th month as a cop I was transferred to Organized Crime and Intelligence. I know…. Intelligence and Pat McGaha were never synonymous. I worked vice, organized criminal enterprises under cover, for almost 2 years. Then I made detective in criminal investigations. There I worked all types of felony cases such as robbery, homicide, kidnappings, thefts, burglaries and rapes."
"When I attended L.S.U, I was blessed to be taught by a retired F.B.I. agent from Baton Rouge." McGaha explains in one post, "What I learned from him was burned into my tiny brain. He was a nationally recognized expert in the art of interviewing and interrogating people. He was a human lie detector. I did my best to retain every word of instruction he shared." he says.
Tense police chases, traumatic accidents, internal criminal investigations, armed robberies and the capture of a serial rapist along with the memorable "there go ur car man!" are all true crime stories already sitting comfortably on this blog and providing plenty of gritty reading from the serious and hard-hitting to the light-hearted and amusing.
The true crime stories shared on this blog are a great read and hold true promise for a book release at a later date. For now, while Pat McGaha continues to write there is no doubt his blog is going to build in popularity and in readers, all keen to hear more from a former homicide cop with a talent for telling true crime.