On May 20, 2016 at 5:35 p.m., Nacogdoches (Texas) Deputy Sheriff Michael Smith [pseudonym] pulled into his driveway after work. He discovered a woman lying dead on his son, Andrew's [pseudonym] bedroom floor. He described it as an apparent self-inflicted gunshot to the head. She was still grasping a semi-automatic pistol in her left hand.
Deputy Smith called his boss, Nacogdoches County Sheriff Jason Bridges, who initiated an emergency response. Within minutes, Sheriff Bridges called the Texas Rangers. He asked them to respond to the scene because of the conflict of interest with one of his deputies. Though Deputy Smith initially reported it as a suicide, no one knew exactly what happened.
Deputy Smith was at least a witness, and his house was a potential crime scene. Though occupants of the home, Deputy Smith, his wife, and son, were all at work when the woman likely died, investigators later determined the pistol belonged to Deputy Smith. It was imperative that an unbiased and objective law enforcement body handled the "questionable death investigation."
Deputies identified the deceased woman as 26-year-old Christian Hopson. Christian lived in Cedar Hill, Texas, near Dallas, with her mother. She worked in various service jobs, but her passion was acting in theater and film. She starred in several local, short films.
On Thursday May 19, 2016, Christian drove to Nacogdoches to visit friends prior to working an event for a local restaurant that upcoming weekend. Around 5:00 p.m., she met with her on-again, off-again boyfriend, Andrew Smith, who was the son of Deputy Michael Smith.
They met at a local motel in Nacogdoches. According to witnesses, they got into an argument, which turned physical. Andrew had scratches on his neck and chest. He later claimed the injuries were a result of Christian jumping on his back and choking him during the altercation at the motel. After about an hour of arguing, Christian drove off alone without her purse, cell phone, or other personal items. Allegedly, she was never seen alive again.
Most people close to the couple described Andrew and Christian's relationship as tumultuous and volatile. They constantly argued and fought. The previous year, Andrew was arrested for assaulting Christian during one of their fights. There appeared to be a lot of passion between the two of them, but there was also considerable hostility.
Christian became pregnant with Andrew's baby, but in April of 2016, she lost the pregnancy. Though she was saddened by the loss, several friends portrayed her as one who did not dwell on negativity. Christian did not have a history of depression and her friends and family described her as generally happy and optimistic about the future. However, when she left the motel alone on the nineteenth of May, she was upset and angry. Christian did not seem to be thinking rationally.
Based on Sheriff Bridges' call into dispatch at 5:43 p.m. on May 20, Nacogdoches County Sheriff's deputies responded to the scene. Many of them personally knew Deputy Smith. The conflict of interest was obvious to everyone there. When the deputies arrived on scene, there was no concern of imminent loss of life. Christian was clearly dead. Regardless, Nacogdoches deputies entered the crime scene. They also allowed Deputy Smith to re-enter the crime scene several times.
Related: An Innocent Man: The Trial of Captain Jeffrey MacDonald
Deputies discovered a three-page hand-written note next to Christian's feet. However, the note was far from what one would expect with a suicide. The note was allegedly an undated apology note from Christian to Andrew's parents. She spoke of a desire to make their relationship better. It was, by no means, an end of life document. It conveyed optimism and hope for the future.
At 5:59 p.m., after speaking with Sheriff Bridges, Nacogdoches Sergeant Frank Rudisill advised those on scene, including deputies who was already taking pictures of the house's interior, that the Texas Rangers were on their way and all Nacogdoches County deputies should pull out of the scene. At 6:25 p.m., Nacogdoches County Captain Bill Ball and Crime Scene Technician, Sergeant Charlie Weaver arrived. Even though Sheriff Bridges advised Sergeant Rudisill to stay outside the crime scene, he walked Captain Ball and Sergeant Weaver through the house. Captain Bell advised Sergeant Weaver to take pictures of the crime scene and begin processing evidence.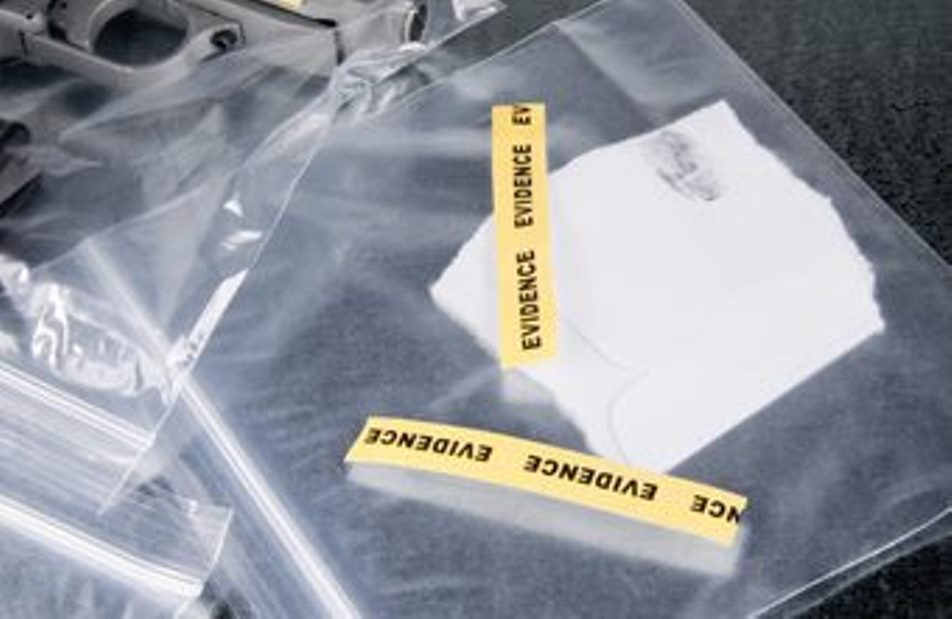 With this action, an additional conflict arose, as Sergeant Weaver was Andrew Smith's ex-wife. She obviously knew this, and in a small town and small department, most likely everyone in Nacogdoches County Sheriff's Office knew this as well. However, no one stopped her from entering the crime scene. Though there were no obvious benefits, there were considerable risks in allowing Sergeant Weaver to collect and process evidence. The appearance of impropriety alone could have potentially tainted all the evidence she processed. If deemed unreliable, the evidence could have been excluded from court, if the case proceeded in that manner.
Texas Ranger Steven Rayburn arrived on scene at 7:03 p.m. When he arrived, Deputy Michael Smith was inside the house typing up a report, even though an hour earlier all Nacogdoches County personnel were instructed to remain outside the house. Certainly, this instruction applied to Deputy Smith who was part of the situation and not there in an official capacity.
Sergeant Weaver immediately notified Ranger Rayburn of her previous relationship with Andrew. She told him that they were only married for two months, four years prior, and they divorced amicably. Rayburn responded that since she had already been inside the crime scene, she could continue her job, but he would escort her going forward. If someone needed an escort, then why would one allow them into the crime scene? At this point, crime scene control loosely began to shift to the Texas Rangers, but the errors continued.
According to Nacogdoches Sheriff Bridges, Sergeant Weaver reportedly exhibited no bias and adhered to proper procedures and policies during the investigation. However, there are obvious reasons why family and friends do not serve on juries, or in this case, process evidence for loved ones. They are not deemed objective. Even if Sergeant Weaver is a consummate professional, does this mean she is not susceptible to human tendencies? There is no reasonable explanation for why Andrew's ex-wife was allowed into the crime scene, much less placed in charge of collecting evidence.
Though the Rangers were on scene, the Nacogdoches deputies worked the case as if there was no conflict of interest. They continued to enter the crime scene and photograph, mark, and collect evidence. Ranger Rayburn did nothing to minimize or stop the clear conflict of interest that Nacogdoches County's involvement created. Later in the evening when Andrew arrived, Ranger Rayburn had Andrew's ex-wife, Sergeant Weaver, take the gunshot residue (GSR) swabs from him. Did she swab him fully and properly? There is no evidence to indicate she did anything wrong, but because of their prior relationship, her actions will be called into question. Sergeant Weaver also collected Andrew's cell phone into evidence and drove Christian's car to the Sheriff's Office. Her DNA and fingerprints were literally all over the evidence.
At 10:20 p.m., personnel from a local funeral home removed Christian's body. After moving the body, deputies found a second shell casing. With the crime scene released back to the family, around 10:45 p.m. Sergeants Rudisill and Davidson helped Deputy Smith clean blood from the floor in Andrew's room. Had all the evidence been collected? It had only been five hours since the discovery of Christian's body. Once the scene was no longer secured, any evidence collected would have less reliability and usefulness. While cleaning the floor, deputies saw a bullet defect in the floor directly below where the victim's head was located; however, Ranger Rayburn omitted Deputy Smith's presence during the discovery of this additional evidence.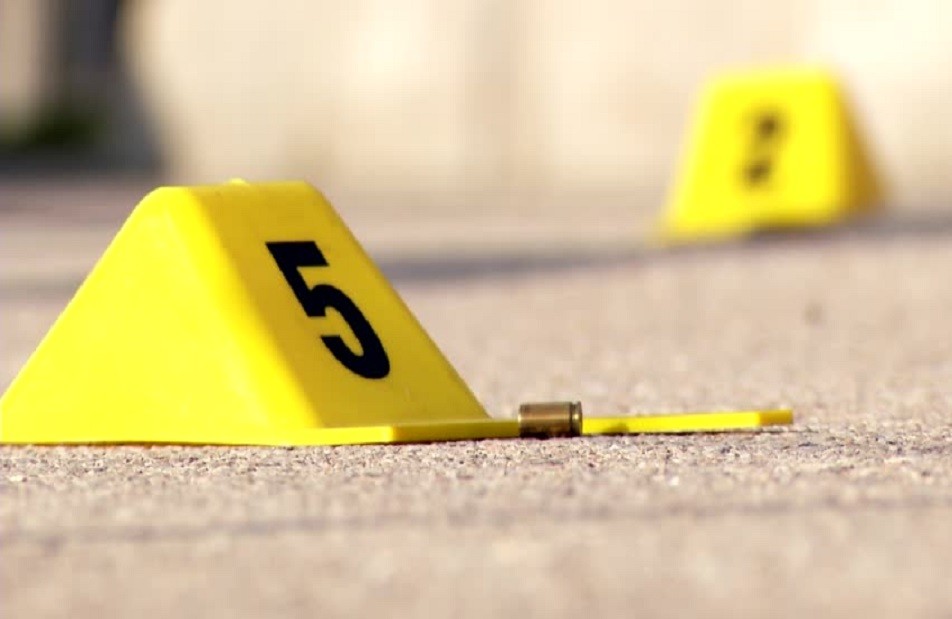 Nacogdoches County Sheriff's Office personnel transported the evidence collected from the crime scene back to their offices and maintained custody. All evidence was stored in an evidence locker within Sheriff Bridges' office. If his deputies photographed the crime scene, collected, transported, and stored evidence, what activities were off-limits due to the conflicts of interest?
The following day Ranger Rayburn asked Sheriff Bridges to send deputies back to the scene to gather additional items of potential evidentiary value, even though the crime scene was no longer secure. According to the responding deputies, Deputy Smith burned some of the requested items. He claimed that the blood-soaked items from Andrew's room smelled so badly that he had to burn them to eliminate the odor. Shortly after conveying this information, and possibly because of this information, Sheriff Bridges notified Ranger Rayburn that he was recusing all Nacogdoches County personnel from the investigation.
Once the Texas Rangers' investigation was underway, Ranger Rayburn completed the bulk of the investigative activities. He interviewed witnesses, tracked down leads, reviewed evidence, and wrote reports. However, the evidence remained under the control of the Nacogdoches Sheriff's Office. Did Sheriff Bridges think he was exempt from the inherent conflicts of interest within this case?
On May 23, 2016, three days after Christian's body was found, Ranger Rayburn asked Deputy Smith not to wash the clothes Andrew wore on the day of the incident. Why were his clothes not taken as evidence on May 20? Alerting Andrew's father to the evidentiary value of the clothes rather than just obtaining the evidence was a questionable tactic. It conveyed the image that Ranger Rayburn may have already made up his mind as to the nature of this investigation. He treated Deputy Smith differently, as the collection of evidence was on the honor system. According to Deputy Smith, Andrew's clothes were already washed and located inside the bedroom where Christian's body was discovered. As a result, Ranger Rayburn concluded that there was no longer any evidentiary value associated with collecting the clothes. Therefore, we will never know if there was incriminating evidence on the clothes or not.
Related: The Stephen Lawrence Case: How One Crime Changed Britain
That same day, Ranger Rayburn returned to the Smith' residence to collect additional evidence. He attempted to fingerprint a window that could have been a potential entry point for one or more individuals. However, because of the delay in collecting the evidence, there would be no way to know which fingerprints occurred prior to the incident versus after. Ranger Rayburn also searched Andrew's car on this day, even though it was not secured or preserved in any manner. Any evidence discovered after the fact possessed negligible value. Later that day, Ranger Rayburn asked Sheriff Bridges to have a Nacogdoches County deputy take a USB external drive to a witness in the investigation. Why would he ask this after the sheriff told him two days prior that all Nacogdoches County personnel were recused from the investigation?
At the crime scene, it was initially apparent that two shots were fired, since there were two spent shell casings. One shot hit the floor near the doorway in Andrew's room and ricocheted upward. It entered and exited a wall separating the hallway and the master bedroom.
Nacogdoches deputies found the spent bullet lying on the floor in the master bedroom. Based on Christian's positioning and a later found bullet defect in the floor below her head, the second bullet killed her. The fatal shot passed through Christian's head, as there was an entry and exit wound. The police failed to find the second round; however, they released the crime scene.
While Ranger Rayburn visited the crime scene on May 23, Deputy Smith planned to remove the hardwood floor from where Christian's body rested. The wood was blood-soaked and allegedly emitted a strong odor. Ranger Rayburn observed as Deputy Smith cut through the hardwood floor. After lifting the wood up, they discovered the second fired bullet. Inconsistent with most criminal investigations, Ranger Rayburn allowed Deputy Smith, party to the investigation, to assist in the collection of evidence.
On January 5, 2017, the district attorney's office declined to prosecute anyone regarding Christian's death due to a "lack of suspect(s)" and "strong evidence of suicide." Shortly after this decision, the Texas Rangers closed their case, ruling it a suicide. There was significant evidence to support this conclusion. The medical examiner ruled Christian's death a suicide. The blood spatter expert found that there was nothing in the blood pattern analysis inconsistent with a suicide. Testing did not find any gunshot residue on Andrew's hands from the day of the incident, though he acknowledged he washed his hands prior to the test. Individuals who may have had a potential motive to kill Christian had verifiable alibis.
There was, however, also evidence that pointed toward an alternative explanation. Christian was shot on the left side of the head, but she was right-handed. According to toxicology reports, she had almost triple the legal limit of alcohol in her system, which would have made firing a pistol with her non-dominant hand even more challenging. Christian did not exhibit any signs of depression or previous suicide attempts. She was unfamiliar with firearms. Her death could have been at the hands of another, but because of the compromised investigation, Christian's family members are left not knowing what to believe. The Nacogdoches County Sheriff's Office and Texas Rangers' handling of this investigation was a disservice to Christian's family. They created the doubt in their own conclusion. If Christian did commit suicide, then the actions by law enforcement created and reinforced the possibility that innocent individuals may be looked at as possible murderers. However, if someone killed Christian, he (or she) walked free.
Sheriff Bridges immediately recognized the inherent conflicts of interest in this case. However, he and several others took many steps to undermine the integrity of this investigation. Do we know what really happened? Were pre-determined conclusions and bias dictating investigative decisions? Were the poor decisions and actions within this investigation mistakes, incompetence, or intentional?
When law enforcement entities investigate themselves, their actions are put under a skeptical microscope. Innocent and routine activities appear corrupt and disingenuous. The Nacogdoches County Sheriff's Office and the Texas Rangers failed to grasp how the appearance of impropriety engulfing this case would destroy the investigation's credibility.
The information in this article was based on the Nacogdoches County Sheriff's Office file on the death of Christian Hopson and Texas Ranger Steven Rayburn's report on the questionable death investigation of Christian Hopson, #2016I-TRA-50002876.
---
About the Author: John W. Taylor is a former U.S. Secret Service agent who writes in the true crime genre and is host of the true crime podcast "Twisted." He has published two true crime books, Umbrella of Suspicion: Investigating the Death of JonBénet Ramsey and Isolated Incident: Investigating the Death of Nancy Cooper in 2012 and 2014, respectively. John currently resides in Raleigh, North Carolina.

---