James Renner is a guy who always seems to be on the go. He has an energy and passion for life and all the projects he's involved in. In 2018 he launched a true-crime / criminality podcast 'The Philosophy of Crime'. Episodes are written and produced in between writing his next book, publishing blog articles, working on TV shows, and now even films for his works of fiction. It's a busy career with unsolved criminal cases at the center that started in an almost accidental way.
James Renner was a journalist for a newspaper in his home state of Ohio in 2005. He wrote an article that featured the unsolved murder of 10-year-old Amy Mihaljevic, who was abducted and murdered in Bay Villiage, Ohio. It was a case close to home for James and his interest in it developed into an obsessive drive to find her killer. His journey, investigations, and personal struggle were all presented in his book Amy, My Search For Her Killer, published in 2006. Ten years later in 2016, True Crime Addict was published. A book featuring the dogged research and investigations into the mysterious disappearance of Maura Murray in Haverhill, New Hampshire in 2004.
Both books present devastating cases that this journalist became invested in and dedicated to. Both of his books detail his search for answers and justice for two young girls. But both books also reveal a great deal about the author himself. They are a window into his internal processing, his introspections on his own life as these investigations progressed. They are surprisingly personal and intricately honest as James pours his life into searching for the truth in each case.
James Renner's podcast is now an outlet for his drive to raise awareness of unsolved cases and a place to ask the questions of humanity and criminality that we all ponder and consider. He's also recently launched a new project to secure funding for DNA testing in cold cases with some early exciting results. Here, James has kindly given me his time to answer my questions about his work, his drive, and his next projects.
Q&A With Journalist and Author James Renner
---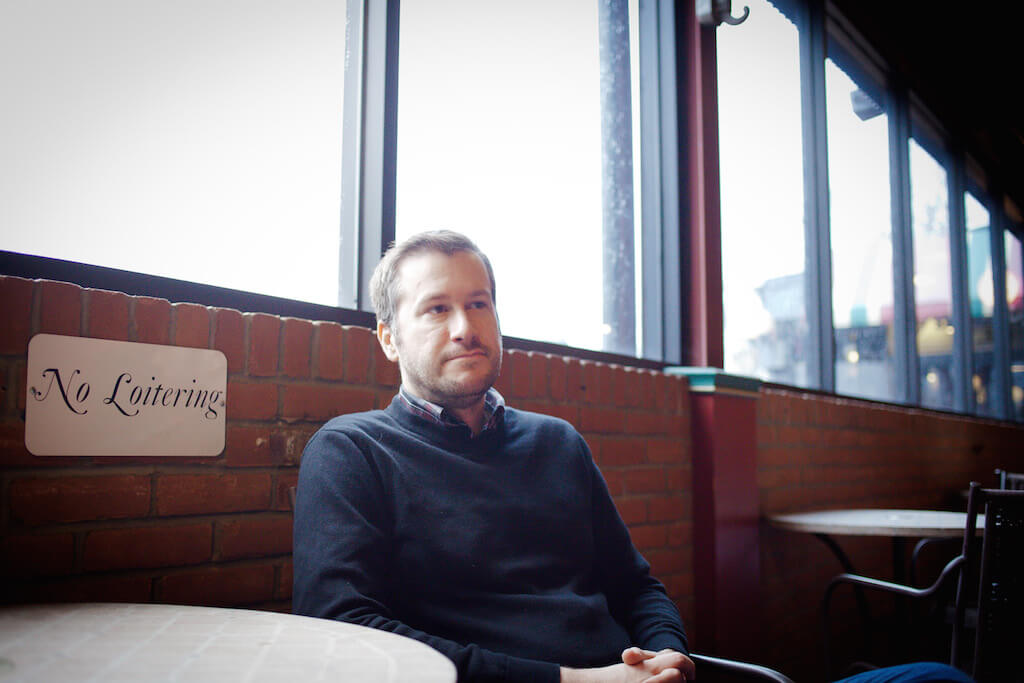 Q. The abduction and murder of Amy Mihaljevic was a case that had a personal connection for you. How did your investigation progress to your book and did you have any clue this search would be so intense and impactful on your own life?
JR – I had no idea what I was getting into when I started to investigate Amy's abduction and murder. I was a young reporter and it was my first big feature and I thought what I would find was that police had a suspect but not enough evidence to charge him. What I quickly learned was how complicated the case was. There were so many men who had the means, motive, and opportunity to commit the crime. The best the FBI had been able to do was to narrow it down to a Top 25 list.
The article was much too long for my editor and I had to cut a lot of important details out. After the article ran, I took all that extra information and presented it to a publisher who thought it would make a great book. So, that's how it all came together.
I learned a great deal about human nature during my research and some of it was quite frightening. That really effected the way I looked at other people. Sometimes I'll find myself in the grocery store behind a man buying frozen food and wonder if he has someone chained up in his basement. It took me a long time to find peace again.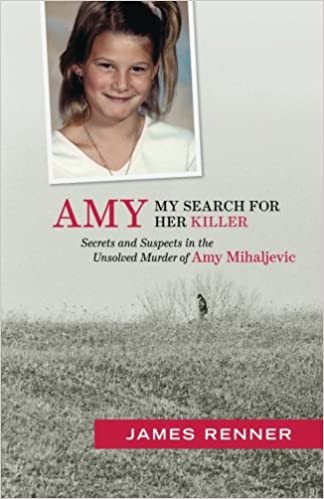 Q. Did the process involved in tackling this case, chasing down those leads, finding and interviewing people, did that open up this avenue for you as a path you wanted to follow? I think True Crime Addict came a number of years later but it is a definite further dive into that obsessional truth hunting present in Amy My Search for Her Killer?
JR – Everything else I've done started with that book about Amy. It did so well, I had the opportunity to write more books. Not just nonfiction true crime, but also novels – I'd wanted to be a novelist since I was a kid reading Stephen King late at night. The process of writing that first book taught me so much about journalism, which helped when I wrote True Crime Addict, about Maura Murray's strange disappearance.
Q. The case of Maura Murray is intriguing and quite frightening. For someone to just vanish like that, especially after a car accident. Your investigations into Maura's disappearance weren't always welcomed, for some reason, by everyone in Maura's life. How much were you surprised or shocked even by the reaction you got when investigating her disappearance?
JR – I was very surprised at the reaction to some of Maura's close friends and family when it came time to report on that case. Her father really didn't want anyone writing a book, then. He knew that any journalist who took a close look would find out about Maura's history of theft and identity fraud, and how she was going to be kicked out of West Point. He told some of her friends not to talk to me, too, so that made it difficult.
But I don't think Maura was really all that bad. She was using a stolen credit card, sure, but I think she got the help she needed and was on track to become a decent nurse, or whatever she set her mind to. But when you're twenty-one, you think it's a bigger deal than it is.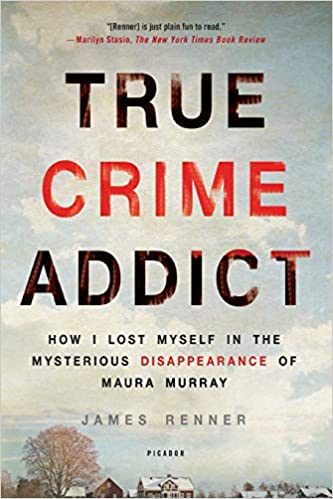 Q. For True Crime Addict the book is also part of you and your life. Your journey in getting to Maura's case and the things you were discovering about yourself and your own life while investigating her disappearance. It's quite a different and unusual style for a true crime book. What do you think drew you to take that approach and be so open and detailed in the journey you were on?
JR – I felt it was only fair that if I was going to share these personal details about Maura, then I should share the details of my life as well. It was a rough time for me, personally, the months I spent in Massachusetts and New Hampshire, gathering interviews. I was struggling with addiction. And in a gloomy place. The act of writing the book was an act of self-preservation, I think.
Q. So for you there are true crime obsessions, cases which resonate and become addictive and all encompassing. Equally, it's clear that enables this drive and commitment in you, hunting down leads and people and trying to find the answers. I know there are a number of fiction projects you are working on but is there a next case for you like Amy and Maura's? Can we expect another book?
JR – I have just finished up a new true crime book about the 1990 unsolved murder of Lisa Pruett, who was stabbed to death behind a mansion in Shaker Heights. When COVID hit, I had the time at last to dive into the thousands of pages of police reports and trial testimony. I didn't expect to find the killer in there but I may have gotten lucky with this one. And along the way, I uncovered evidence that a man has been sitting in prison for 35 years for a murder he didn't commit. It's the craziest story I've ever worked on.
Q. Last year you launched the Porchlight Project in Ohio, providing funding into looking at cold cases and getting DNA testing done for these cases. You've had your first arrest too this year I understand, can you tell us more about the project and that arrest?
JR – There's only so much you can do as a journalist. After a while, I got burned out on writing about true crime in Ohio and wanted to see if there was a way I could actually help solve some of these cases. That was the beginning of what become The Porchlight Project. We raise money for new DNA testing and genetic genealogy for Ohio cold cases. We just identified a Jane Doe case out of New London and I hope to take on two more cases in the next year. Thanks to our help, police arrested James Zastawnik for the murder of Barb Blatnik. So we're awaiting that trial, too.
Q. I wanted to ask you about your podcast too, The Philosophy of Crime. You started that in 2018 and episodes are a mix of exploring mysterious and unsolved cases and the deep meaningful questions to be asked about crimes and criminality. Is it an outlet for your creativity and questioning mind almost? What do you feel is the aim of the podcast for you and where do you want to go with it in the future?
JR – I guess I'm hoping to be the kind old uncle of True Crime, the guy you go to when you have big questions. That's what the podcast is, a way to explore and explain the big questions behind our obsession with true crime. Do lie detectors really work? What are the ethical concerns of genetic genealogy? I look to classical philosophy for answers. It's a fun distraction from all the gory details of any single case.
Thank you James for answering all my questions and giving us a glimpse behind your work and what's coming next!
---