Written by Valerie Shawn
---
Persons deprived of freedom, more often known prisoners, may have committed grave offenses. But as anyone who's practicing law would say, a person should be treated as 'innocent until proven guilty.'
As such, prisoners also deserve to have their universal basic rights respected. They should be treated humanely, not discriminated against, and must have access to basic health services in a timely manner. These rights, among other forms of protection, are stated in the United Nations Standard Minimum Rules for the Basic Treatment of Prisoners.
Unfortunately, despite this international treaty and the enactment of domestic laws protecting inmates, prison abuses still occur around the world—even in progressive countries like the United States. Below are the most common types of abuses happening in prisons worldwide:
Torture And Ill-Treatment
According to the United Nations Convention Against Torture and Other Cruel, Inhuman, and Degrading Treatment, torture is defined as severe mental or physical pain inflicted intentionally and with a specific purpose of punishing or eliciting a confession by a person in authority. The specificity, intensity, and intent of torture delineate its dissimilarity to ill-treatment.
On the other hand, ill-treatment, while also involving significant pain and suffering inflicted deliberately to another person, it's typically committed without a specific objective—for instance, in extracting a confession.
Ill-treatment, physical and psychological torture are prohibited under international law, but reports have shown it's still being practiced in several countries worldwide.
Human rights group Amnesty International in 2014 reported that torture and ill-treatment were still prevalent worldwide, indicating that 141 countries are practicing these systematic forms of abuse in their detention facilities. Figures could be higher, owing to the secretive nature of these abuses.
Sexual Violence
Like the other types of abuses committed in prisons, instances of sexual violence are often swept under the rug. One of the main reasons is likely the involvement of prison authorities in these abuses.
It may sound highly deplorable, but prison officers were found to have been involved in sexual abuse, based on an investigative report launched by the US Department of Justice (DOJ) from 2000 to 2004. As a result, some 185 out of the 351 allegations resulted in formal criminal and administrative complaints.
The results of the investigation prompted lawmakers to approve the Prison Rape Elimination Act of 2003 or PREA. A seasoned lawyer from Fuchsberg explains that the PREA cited an estimated 13% of inmates in the US are subjected to sexual assault.
But sexual violence is not only inflicted by prison authorities, as prisoners were also found to have experienced this form of abuse at the hands of their peers.
There's still a glimmer of hope, though. The rate of sexual abuse in prisons seemed to have declined in recent years. For instance, in 2007, the DOJ conducted a national survey and found out that of the 60,500 prisoners interviewed, 2.1% and 2.9% reported being victimized by fellow inmates and prison staff, respectively. This is a significant decline from the 13% cited by the Prison Rape Elimination Act.
In Australia, a paper released by Curtin University revealed that 7% of both male and female inmates had reportedly been threatened with sexual assault at one time during their imprisonment.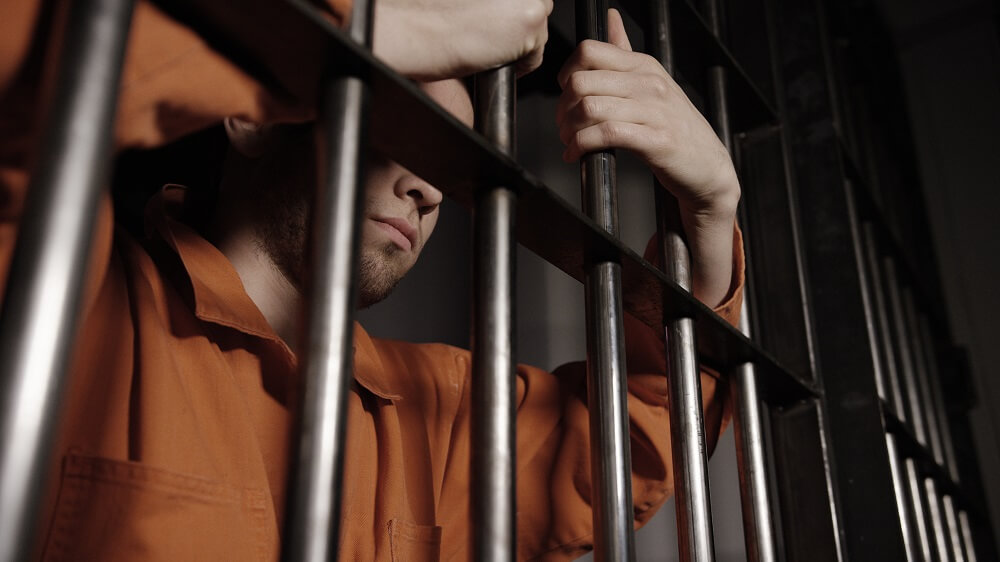 Physical Violence
Physical violence, which refers to both assaults on inmates and prison staff, and inmate-to-inmate fighting, may be one of the most prevalent issues in jail facilities all over the world.
Genetics and environment both play critical roles in developing violent tendencies in a person. But the detention facility also heavily influences how a prisoner behaves within its four walls. Poor conditions, oppressive detention rules, and unfair treatment are the most common causes of tensions escalating to violence in prison cells.
According to a study on the prevalence rates of prisoner-on-prisoner and staff-on-inmate physical victimization published on the DOJ website, 20% of male inmates experienced physical violence from their fellow prisoners within the six months before the survey was conducted. Violence inflicted by prison staff was slightly higher at 25% during the said period.
Female inmates likewise experienced violence in the hands of other prisoners and the prison staff at the same rates; 8%. The study also found out that small to medium-sized detention places had higher incidents of prisoner-on-prisoner physical violence, while medium to large prison facilities showed higher staff-on-inmate violence rates.
The Curtin University study earlier mentioned also revealed that physical assault was reported by 34 % of male inmates and 24% of the female prisoners in Australian detention sites.
Medical Neglect
Prisoners are already suffering as they are, but the situation is compounded when they're severely ill. Some inmates who get sent to jail have existing medical conditions. Others who got involved in violent arrests and crimes may have been sent from the hospital then to the detention facility to recover. Still, a good portion of the detained population could develop serious health conditions inside the jail.
Despite these problems, medical neglect is prevalent as well. Delayed access to medical care or qualified health personnel, staff's failure to make judgments on medical emergencies, and delayed response in emergency cases are considered forms of abuse.
Inmates suffering from mental illness experienced the same predicament, often with serious implications. Besides not getting the right psychological treatment, inmates with mental health problems developing inside detention facilities are often left undiagnosed and become victims of other forms of abuse, either from cellmates or prison staff.
Deprivation Of Access to Basic Services
When overcrowding besets a detention facility, the problem goes beyond lack of space. Understandably, access to basic services—food, outdoor air, medicines, and accommodation–can become a real problem.
In 2019, there were 2.2 million inmates in the United States, according to the Bureau of Justice Statistics. This translates to 481 detained persons per 100,000 of the population. While worrying, the US placed 113th in the ranking for the most crowded prisons in the world.
Haiti, with a 454% capacity, and the Philippines, a close second with a 436% rate, are two of the top countries with the most congested detention facilities.
Overcrowding is spurred by a myriad of endemic socioeconomic and political problems. But it almost always leads to the deprivation of access to basic facilities. As a result, seriously ill inmates die at alarming rates in prisons, as they couldn't be seen by a medical doctor. And with limited food and medical budget, they don't get the proper nutrition and medications to alleviate their existing health conditions.
Even legal services are lacking, leading to longer detention times and further overcrowding.
Final Thoughts
Prisoners have basic rights against torture, ill-treatment, and other forms of injustice while being detained. There are legal instruments, both domestic and international, that guarantee these rights. Unfortunately, these laws are not the cure-all for changing the overall approach to prison management.
On the one hand, inmates should inform and consult with their legal counsel of any attempts or actual abuses happening in prisons. On the other, prison authorities and staff must also ensure that prisoners' rights are upheld.
---
About the Author: Valerie Shawn is a legal expert, freedom and human rights advocate. During her free time, she writes web articles to share her insights and expertise. She also loves baking, cooking, and swimming. Valerie is married with three children.