To be an undercover police officer, and a successful one, is to do a pretty remarkable job. A job that requires immersing yourself in a different environment with enough skill and precision that you don't stand out and give the game away. Your name, appearance, and background aren't real, they're just facts you've memorized. Your behaviour, how you move, and how you speak, they're not you either. They all belong to this designed character who you have now brought to life. Undercover jobs could be a few hours, a few days, weeks, or even months before your assignment is complete and you're able to fully step back into your own life again. That's pretty mind-blowing.
So how does it work when two undercover officers get together in a relationship in real life? When I got the opportunity to interview two officers who had been in exactly this position, that's what I wanted to know!
In this exclusive interview, I ask all those burning questions about undercover police work, the psychology and grit needed to do it and just how does it work having a home and personal life at the same time? I wanted to get to know a bit more about the real Mr & Mrs Smith before they hit CrimeCon UK, the huge true crime convention that came to London for the very first time on 25th and 26th September 2021.
A Q&A With The Real Mr & Mrs Smith
Q1: Being undercover officers sounds ridiculously exciting! We only know what we see on TV though, so is it really like that in real life? Where you change your appearance and have a full cover story and infiltrate the target group or befriend the individual in question, and then you totally live this undercover identity for however long the job lasts? How does that work in reality?
Mr Smith: You are dead right working undercover is overly exciting and sometimes extremely dangerous and sometimes disappointing and on other occasions very rewarding and sometimes slow going. Sometimes the pace of the deployment may outpace the operational team, and you must put the brakes on the bad guys without losing their trust and damaging the relationship. You might get to drive expensive cars and have loads of cash around you, eating and drinking in some smart locations or on the other hand you might be living in a slightly undesirable area, drinking in a two-bob pub with a group of people you would not normally associate with. You learn to adapt and not disturb the environment.
Is it like what we see on TV is a question we get asked all the time. The short answer is definitely NO. The real world is much slower. In today's modern policing various meetings must take place and reports prepared containing current intelligence, and risks assessments. Officer safety is always paramount and at all costs. So, risk assessments carry a lot of weight when the Op Head (SIO) or the Authorising Officer (AO) sign off on a course of action. What you sometimes see on the TV is that the undercover officer (UC) is running the job and that should never be allowed to happen. The SIO and the AO dictate the tactic. It is those senior officers that must stand in the witness box in crown Courts up and down the land explaining and justifying their course of conduct and actions. Some jobs in the past have come unstuck in court purely down to criticism of how or who was running the job. You ask about changing your appearance. We do change our daily appearance to suit the role and the environment. But you try to keep everything as close to the truth and real-life as possible. It is easier to remember the lies that way. I was dragged up on a poor council estate and know how people conduct themselves in those environments, not like an actor would research and do some understudy work. Those types of locations are very natural to me.
"As a UCO you have to be chameleon like in your appearance, looking, acting and speaking in the manner of your covert identity and having in depth knowledge of your commodity." – Mrs Smith
I have also adopted the persona of high-ranking villains that I have worked against in my normal Police role. I watched how they conducted themselves and how they dressed and carried themselves, so I nick a bit of them and put that into the mix. I have taken my lifestyle from later life where I was a bit more successful and better educated. I have adopted the role and persona of a less than honest businessman. I have walked onto the plot in a suit on some occasions and on others as a lorry driver.
One point I always make regarding your last point about living the undercover identity for however long. Undercover officers are only normal people with a certain skill set. They have other commitments outside their daily job. For instance, in my case, I was married with a family. I had kids at school that had parents' evenings and school events that they wanted me there for. We had childcare issues on occasions. We had family events and holidays. You know the sort of stuff that every parent, husband, partner, have. So, when I say to people I worked as an undercover officer for 15 years I did not work undercover for 365 days a year for 15 years. The longest job I was deployed on was just short of two years, but I was not 'on the plot' (the location where you are going to enter the area where the target subject/group is operating) every day for two years. When I was covering jobs and carrying out the role of tactical advisor, I was engaged for five years on one op. But not every day for five years.
Mrs Smith: I'm not sure about the word exciting!!  But you certainly get adrenalin pumping around your body because of the situations or criminal subjects you find yourself with!  For example, the first time you walk into a plot you're wondering what's going to be the initial interaction with them, what's their reaction to you going to be? Who's going to be wrapped around them (associates, minders etc), what's going to happen, and then remembering the objective of the deployment, will I get questioned about my cover story (reason for being at the location, pseudonym legend/history etc)?
In terms of changing my appearance, it depends on who I'm going to infiltrate and the location of this…  If I'm portraying a Company Secretary meeting a target subject in a hotel, I will dress and present myself accordingly as a professional, businesswoman in stylish, smart business attire, I will have researched the relevant duties and areas of specialism that I would need to know, I would arrive in a vehicle appropriate of someone on that income level with credit cards/business cards, contact telephone numbers, website, emails etc set up to support that role.
However, if I'm meeting with a criminal subject who is looking at setting up a number of brothels and wants me to supply erotic products/lingerie I would change my appearance and manner to be less formal, ensure I had an extensive knowledge of the products, have samples available and be able to converse around UK and overseas suppliers, trade shows, retail markups etc.  Very often I would meet with one operational subject using a particular pseudonym and legend and then leave that meeting to change cars, attire, pseudonym and legend at a safe location before going on to meet with another subject in a different operation.  However, as an Undercover officer, you aren't living life undercover 24/7 every week.  You will always have cover stories for why you aren't on the 'plot', you may be away on 'business' such as meetings, business trips, house hunting, holidays etc which is what people do normally but in reality, these are days when undercover officers return to their families and normality.  However, when you return to the plot you must be able to have a cover story for what you did whilst you were away if asked.  My longest deployment was five years, so time away from the plot was always 'woven' into the operation bearing in mind any operational priorities and also my own family commitments.
Q2: You are actually a couple. How does this work for a home life and relationship, it sounds so complicated! How much can you tell each other about the undercover jobs you work on or, is it a simple rule of no work talk at all!?
Mr Smith: Yes, we are a couple, but we no longer work as UCOs. We always shared with each other what we were doing to a certain extent. We did work together on a few jobs for other forces where we each had our own individual roles. We supported each other in building and maintaining our legends. UC's build and develop a history/life in a location. We built a history together as boyfriend and girlfriend. This was a deep legend and would not be used or offered up easily. If the job warranted the legend would be burnt on the right job. Having a partner who is in the job (Police) and is also a UC does help because sometimes you must deploy at noticeably short notice and family plans fly out of the window. Mrs Smith understands as do I. Having two alfa personalities in the same house at the same time does sometimes create friction.
Mrs Smith: There are advantages and disadvantages to being in a relationship with another UCO.  UCOs by their very nature have to have likable personalities but also be strong characters which assist in making themselves 'attractive' to the criminal subjects they are infiltrating however being strong characters can make for a 'sparky' relationship when in a relationship with another UCO!
The advantages of being in a UCO relationship though are that you are aware of the pressures and demands made on a UCO and it was really helpful to share learning from roles we carried out what went well, what didn't and why?  Also, we understood that having perhaps 3-5 phones with us at any time linked to the various operations we were deployed on there was a likelihood that if a call was received from a criminal subject or the operational team on one of these phones then one of us would have to leave the room to answer it, whether this was on a night out with our personal friends or family.
We were also deployed on different operations, some of which we couldn't speak to each other about because of the sensitivity of the subjects involved and as UCOs we both understood the reasons for this and 'the need to know' necessity.  The disadvantages or complications are that you can rarely make 'concrete' plans with each other as if an urgent operational meeting or deployment crops up you may have to pick up/pack up and get to where ever you are asked to go as quickly as possible and it may entail being deployed either over a few hours or days.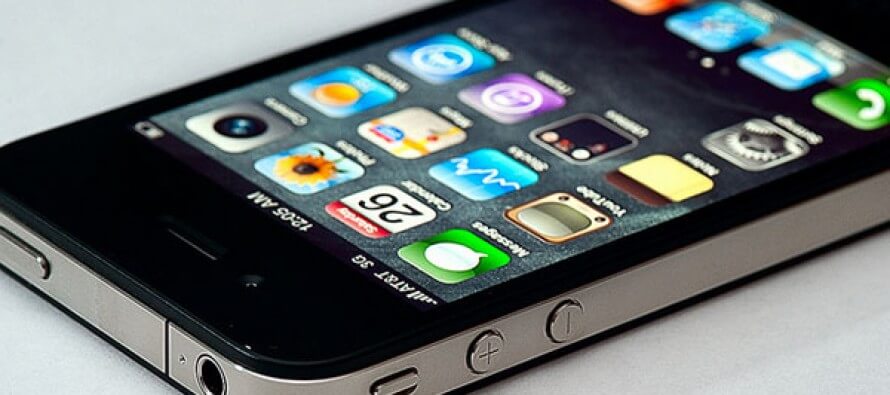 Q3: You must worry about each other when you're on undercover jobs. How do you get used to not being able to just check in with each other, or do you have some secret communication methods you use when undercover?
Mr Smith: Firstly, safety is always paramount for UCOs with the SIO, his Operational team, and the cover officers. The UC obviously has a responsibility to keep him or her out of harms way. So, there are several people worrying about your safety. UCs are masters of problem-solving on the go. So, setting up a line of communication between us was not as difficult as you may think. We always had several phones to hand. Burner phones, phones for that job, a phone in your legend. Many criminals carry or have access to several phones so a UC carrying or having access to additional phones was not unusual.
Obviously, any phone that you took on the plot would be a covert phone and the contacts on that phone knew you under your pseudonym and would address you in that name. If I were covering Mrs Smith on a job, there wasn't an issue I could call her, and she could call me as normal. Having contact with family was more difficult. I always made sure that they had a phone number they could ring and get a message to me. For instance, it would be a trusted work colleague or good friend. The contact would normally come to me via my cover officer.
Mrs Smith: I've got to say that I don't think we did worry about each other's safety when we were on undercover jobs.  We were experienced Detectives for many years before taking up the UCO role so we were well aware of the 'points we had to prove' and evidence we had to obtain to ensure a successful prosecution. We had also received first-class and ongoing specialist UCO training, followed the rules and guidance set for UCO deployments, and any risks associated with the deployment were identified, managed and plans were in place to mitigate any threats to our safety by the operational team.
In terms of being able to check in with each other during deployments, if we were on the 'plot' we would not take any of our personal possessions including phones, laptops, or other devices with us.  However, there would be regular briefings and debriefings conducted by the operational team and Cover Officer which we attended whilst deployed and it would be during these periods that the Cover Officer, holding our personal phones, would provide these to us so we could make calls to Mr Smith, our family, and friends.
Q4: It's hard to imagine living an undercover life and maintaining that cover at all time, especially in tense and potentially dangerous situations. How do you do this?! What kind of training do you have for undercover work like this?
Mr Smith: There is a lot to think about when you are undercover and engaging with the opposition. What you must understand is that you might be undercover, but you are still a Police Officer and thereby working under all the rules of the Police and Criminal Evidence Act (P.A.C.E) particularly regarding the type of questions you can ask without carrying out an interview. You must avoid becoming an Agent Provocateur, you play a minor role in the conspiracy, and you join a conspiracy that is already in being. A phrase often used to explain the situation when the UC is driving the job is 'State Generated Crime'.  So you have all this going on in your head and other stuff when you are engaged with the target(s) you have to keep the job on track and at the pace of the SIO who has overall control and direction of your role.
"I had a successful military career and enjoyed every day of it. But somewhere in my DNA was the fact that I wanted to be a cop. So, at the age of 30 I left the military and joined the police. The poacher had become the gamekeeper." – Mr Smith
You must constantly think about your role and maintain a conversation displaying knowledge and expertise in that role. You might be playing the role of a multi kilo drug dealer or the provider of a service such as transport, storage, or other buyers. So how do we do this? With knowing your trade, commodity, and the service you are offering to supply. Your brain is working at warp speed, filtering information, reacting to the conversation without obvious delays for thinking time. Keeping within the rules (PACE), not acting as an agent provocateur.
The most stressful situation I have found myself in is when you are outnumbered at the meeting. One guy will be asking you the question and the other guys are listening to your replies and digging down into your replies. No difference to being interviewed for a job!
I will not go too deep into training but to say the training is as close to the real thing as possible. The selection process is very rigorous and takes over a year to finally walk off the final phase, the course, with a tick in the box. I personally saw the advert in some internal police publication and approached my Detective Chief Inspector (DCI) and lodged an interest. He tried to talk me out of it. I did not let him. I then studied case law around undercover cases and stated cases and spoke to serving UCs to gain as much knowledge as I could. I then filled in the national application form which is best described in size as an Argos catalogue. Some are binned at this stage. The next stage is an interview at a Regional Level. This consists of a panel of three senior Detectives (Superintendents, Chief Superintendents, Chief Inspectors) all had experience of managing UC Operations. This was an uncomfortable experience with no holes barred. If you get through that stage, they send you off for psychometric testing, that was a strange experience.
If you come out the other end you then sit a National Interview panel of very senior high-ranking detectives. This took place somewhere in a hotel in middle England and was the toughest hour or so of questions that dug into my family, private life, police life and why did I want to do it. Well, I obviously come up with the right answers as I secured myself a seat on the National Training Course. The course is run on sleep starvation and pressure. You are constantly under pressure and under the microscope. Nowhere to hide. So out of hundreds that apply from all the 43 Police Forces, 6 officers came out the other end with the tick in the box ready to hit the pavement.
Mrs Smith: In terms of living the undercover life sometimes it's not as difficult as you think.  When on the 'plot' in your pseudonym, you often do what 'normal' people do, you go clothes shopping or push a trolley around a supermarket, buy things you need for your covert house or flat, eat out in restaurants, go to the gym and you may meet up with criminal subjects or their associates to take part in their hobbies or sporting activities. I've attended a scuba diving course and qualified with the criminal subject I had infiltrated, completed RYA Yachtmaster training so that I could become a useful crew member on a yacht, attended weapons handling courses so I could use and recognise various firearms being used, purchased or sold, attended kidnap and courier courses, all to assist in ensuring competency in operational deployments.
Whilst deployed a UCO will always have the relevant pseudonym phones, credit/debit cards with them.  I always had a separate handbag, purse, and mobile phone for each operation I was involved with so that when I left my family home to deploy, I only had to pick up that particular bag and it had everything I need for that particular pseudonym identity within it. Some of the subjects/associates you infiltrate as a UCO have attractive, engaging personalities, a great sense of humour and are easy to get along with, it's just that they engage in criminal activity with some of them having convictions for serious violence including murder and attempted murder so although you may be enjoying their company you are always on your guard and very aware of their capabilities.
As I said previously, the high level and extensive assessments, specialist training, psychological and personality evaluations a UCO undergoes along with using their previous policing experience, and core personal skills such as social and communication skills, resilience and confidence, professionalism and integrity, undercover credibility, creative planning, dynamic decision making and your knowledge, research and preparation for your involvement in a particular operation assists in ensuring that you are able to maintain cover in tense and potentially dangerous circumstances.
Q5: To maintain a good cover you need to be a good liar and be able to think on your feet when sticky situations come up, right? There must be some people naturally good at this and some not. Is there a big failure rate for undercover officers, or people who thought they could do it but didn't do very well when they actually got out there?
Mr Smith: I think I have covered the first part of your question in my previous replies. Yes, you must be a good liar and think on your feet. I always found it best to keep the lie as close to the truth as possible. To be convincing you must know your business, know your commodity.
Another leg up on being successful is having a poacher become gamekeeper in your DNA. I grew up on a council estate in a poor family environment. I was more streetwise than book wise. The police were regular visitors to our estate. I was able to use those experiences on the plot when in conversation with a subject. They were real stories and events I could talk about. Remember keep it as close to the truth as possible. My military experience gave me further advantages. I knew about guns and was comfortable handling them. UCs buy guns. I had driven all sorts of vehicles including HGV's. UC's drive trucks. I had a good knowledge of European road systems and routes, so I was able to talk with confidence and knowledge when in negotiation with a target that wanted a parcel picked up in Europe and driven into the UK.
In response to some can and some cannot. Some people get through the course and do their first deployment and do not do another. Some guys chose not to work with certain individuals and some like to work in a group of guys and girls and build up a strong working relationship with each other.
Mrs Smith: Well, when you say you need to be a good liar….. when I infiltrated and cultivated a criminal subject or group to gain their confidence I used a cover story and pseudonym name and legend that I adopted and 'rolled out' to them in order to obtain intelligence and evidence for their arrest and later conviction in relation to their criminal activity, however, I always worked within the confines of the law, in particular those affecting agent provocateur, the obtaining of unfair evidence and always with the utmost professionalism, being mindful of Human Rights legislation.
In terms of attending Crown Court to give evidence, I have attended in my pseudo-identity and been concealed from the public gallery by use of screens, had I been asked if I had lied whilst deployed against a subject and of course, the answer is "Yes" firstly to maintain my cover, if the subject knew I was a police officer they are hardly likely to tell me about criminal activity they were involved in or aware of and secondly this enabled me to provide evidence against them however what I can't do is to induce or encourage someone to engage in a criminal act in order to obtain evidence against them.
"You have to be a quick thinker, able to appraise complex information objectively, weigh up situations rapidly and easily, be quick-witted and if necessary be able to talk yourself out of a situation without losing your cover." – Mrs Smith
There are officers that are naturally good at this and only officers demonstrating these traits are selected during the personality and psychological undercover assessment procedures to ensure that only those that are psychologically suited to undercover work are successful.  In terms of thinking on your feet, yes, you have to be a quick thinker, able to appraise complex information objectively, weigh up situations rapidly and easily, be quick-witted and if necessary be able to talk yourself out of a situation without losing your cover.
In terms of the failure rate for UCOs, it is extremely high due to the selection process which takes place.  Firstly, an officer has to obtain authorisation from their Line Manager to submit an application form as they have to carry out an assessment of the officer's performance in relation to a number of competencies and verify the officer's suitability for undercover work.
It was at this point my first battle to become a UCO began as my Inspector highly regarded the work I was undertaking in my current role, didn't want to lose me from his team and also stated that as I had a young child he, therefore, wouldn't endorse my application.  I am not one to be deterred from my objectives when difficulties arise.  Due to the nature of the major crime investigations, I had been involved in I had come to the notice of several of the Senior leadership team and I contacted the Assistant Chief Constable's (ACC) secretary asking for a time slot to meet with him. To cut a long story short I made my point to the ACC that excelling in my current role and having a child should not prevent me from applying for a UCO role particularly as I had demonstrated over a long period of time that I was able to juggle child care and high-pressured roles such as the Force Crime & Drug Unit. My Detective Inspector subsequently endorsed my UCO application and I submitted it.  First hurdle accomplished.
Then came the paper sifting of my application against a number of criteria, second hurdle and through.  Then I was selected for the regional interview board where I was tested on my communication skills, professional knowledge in terms of Law and Procedures, self-motivation and commitment, ethical standards, decision-making scenarios, emotional resilience and questioned about child care.  I passed this with flying colours, third hurdle completed.  Hurdle four was the psychological assessment where I attended a location in London and underwent 4 psychometric tests, one decision-making test, and three personality tests.
If you passed this as I did then you were selected for hurdle five, an interview with a psychologist who probed your policing and life experience and suitability for undercover work.  Anyway, this hurdle passed and I was then put forward for the National Assessment Board which consisted of a number of Senior members from various National Under Cover Units. After a very intense long interview with various scenarios being put to me and verbal tests of my knowledge of law and case law I passed this board, hurdle six overcome.  Then on to hurdle seven, which is the National Undercover Advanced Training programme, 10 – 12 officers, two weeks of law, specialist training input, deployments during the day and night in UCO training scenarios with little sleep and  'no holds barred' feedback and at any stage of the course a hand on the shoulder or word in the ear of an officer and the next minute they're gone.  From a starting number of 10 officers, day 10 saw 6 of us left.  I was the only woman.  Even on this last day could still be taken out of the class thinking you were through the process and then told you had not passed!  I was taken through into a room with the Head of SO10, the MET Undercover unit as it was called then and it was only at this point that the Head of the Unit told me that I had passed.  I was one of only 18 female UCOs in the UK, what a sense of achievement!!!!!
Q6: Are there 'better' undercover identities than others in terms of ones easier to maintain or you've found are more comfortable to take on, or does it really depend on the type of undercover job it is?
Mr Smith: Like in all walks of life and in business you have horses for courses. When you set out on your undercover journey, you come to the table with a skill or several skills that you can develop or bake together. People often asked me if being a detective is essential to be a UC. No, but it might help. If you have experience of investigating major crimes or drug importations. Have some knowledge in your head when engaged in conversation with the opposition, it will help. What about a foreign language? Yes, it might help.
Mrs Smith: The longest operation I was involved in ran for five years and I had a UCO husband and together we infiltrated and provided evidence and intelligence on a number of Organised Crime Groups with offences ranging from murder, drugs, prostitution, cannabis cultivation, money laundering to counterfeit goods, instigating or supporting 32 separate operations\investigations, with intelligence generating in excess of 50 search warrants, 36 individuals arrested, and the dismantling of a number of high profile Organised Crime Groups. However, my anonymity was maintained by Public Interest Immunity in the court proceedings/cases which took subsequently took place. During this period, I was also juggling my parental responsibilities, as a single Mum, together with involvement as a UCO in a number of other undercover operations within the UK and also working overseas with European Undercover Units and UCOs in Germany, the Netherland's and the USA.
Q7: What is the longest undercover job you've been on and can you tell us any basic information about what the job was?
Mr Smith: The longest operation I was involved with as a deployed undercover officer was just short of two years. That does not mean I was undercover for two years without time off and away from the plot. The operation itself I cannot disclose for a number of reasons. What I can say is it was successful and resulted in very lengthy prison time for the opposition. As a cover officer/tactical advisor was about five years all in. Mrs Smith was working as a deployed officer on that job, and I will leave that to her. When you deploy into an area or community to gain intelligence or evidence of serious crime ie. murder I have been out there for about a year. Other jobs I've played a bit part or walk on, and it could be one deployment for an hour or two or a few meetings over a couple of days or weeks.
Mrs Smith: If you had told me when I started my policing career that one day I would be the owner of a covert business, with a website, office/showroom premises, trade vehicles, business cards and have an in-depth knowledge and stock of erotic products, lingerie, glamour wear, lap dancing shoes, knowing the retail markups, supplying brothels and lap dancing clubs throughout the UK, visiting erotic trade shows in the UK and overseas to obtain trade supplies I may not have believed you.
Equally, I used my life skills, previous jobs, hobbies, interests and specialist knowledge in areas such as antiques, insurance, the airline industry, chef/cook and have used this knowledge when I have taken on various roles within Contract killing operations, money laundering, Company Secretary roles, Cannabis Farms, counterfeit goods and operations involving the supplying of class A and B drugs. As a UCO you have to be chameleon-like in your appearance, looking, acting, and speaking in the manner of your covert identity and having in-depth knowledge of your commodity.  I was easily able to change my appearance and operate at any level, engaging and speaking with corrupt high-level business owners about hiding their assets one minute and the next visiting a cannabis farm and negotiating prices with suppliers of 'skunk'.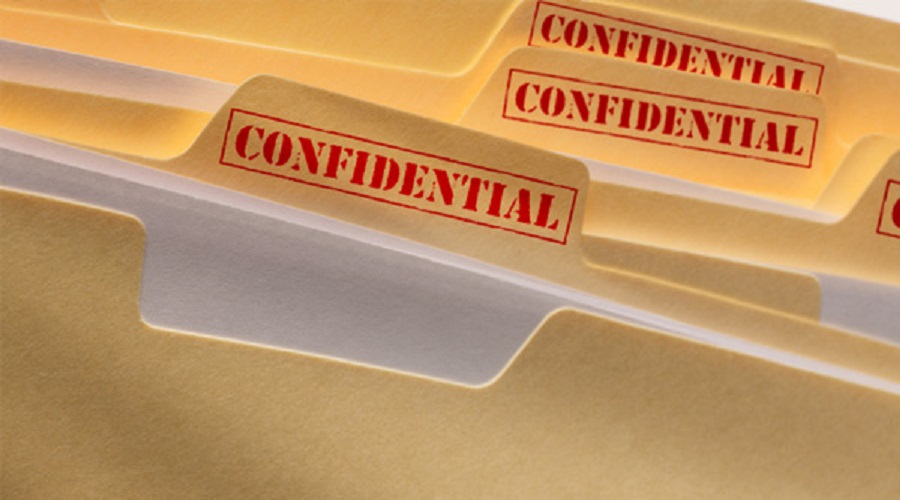 Q8: You must have had jobs that you've been undercover for long periods and really invested so much in trying to get the information needed, but for whatever reason it didn't result in a conviction. How do you deal with that when you've given so much of your life essentially to that job.
Mr Smith: What happens in court is out of our control if you have worked within the rules. The evidence of an undercover officer and the recordings he or she has made of the target talking about what they want to do or have done is damming. So, a defence team set out to question every step of the legal process. From the authorities granted, proportionally of police action, methodology, policy, decision making by SIO, the integrity of the officers presenting evidence, everything is picked apart, dissected, and challenged. If everything stands up the defence often cop a plea (Plead guilty). On the other hand, chunks of evidence may be taken out from the prosecution under the direction of the Judge because it was gained by unacceptable methods or outside the rules of evidence.
A phrase used in law for this is 'Fruit of the poisoned tree' Meaning, you may have been acting within the rules and law but someone prior to you in the evidence chain did not play by the rules and that branch of the evidence is cut off taking your evidence with it. So, you are depending on the whole team doing a professional job and thereby getting the case home in court. If you were to lose sleep over jobs falling down in court, you would not go to work. Thankfully, I have never had any of my undercover evidence excluded in a trial. I have had my evidence challenged by a defence barrister while in the witness box. I have had the confidence and experience to argue my actions and words. To enjoy the satisfaction of victory you do have to suffer failure. I have been deployed on jobs that haven't resulted in a prosecution because the evidence just was not there to secure a conviction. You just must walk away and get set for the next one. Never take it personally.
"The course is run on sleep starvation and pressure. You are constantly under pressure and under the microscope. Nowhere to hide. So out of hundreds that apply from all the 43 Police Forces, 6 officers came out the other end with the tick in the box ready to hit the pavement." – Mr Smith
That is a good question and the answer I have run out of too many friends and family over the years. I grew up on a council estate in Manchester, I always compare it to the Chatsworth Estate from the TV programme 'Shameless' The Police were on my street every day. Someone was always in or waiting to go to or visit someone in Strangeways Prison.
It was a tough area. I was not a saint as a kid, but I was not a serious offender, some of my friends were. Had I not left home at the age of 16 I guess I would still be in that environment and my life would have been completely different. But to cut a long story short I joined the Military and took myself out. I had a successful military career and enjoyed every day of it. But somewhere in my DNA was the fact that I wanted to be a cop. So, at the age of 30, I left the military and joined the police. The poacher had become the gamekeeper.
My growing up on the 'Chatsworth Estate' was one of the best tools in my toolbox. My first job as a cop out of training was a council estate much like the one I grew up on in Manchester, it was bit like shooting fish in a barrel on occasions. I didn't just know how those people were thinking, I could talk to them in language and words they understood and didn't talk down to them, that gave me a good working relationship with the locals. But when needed I did what a cop had to do, I became a good thief-taker and quickly came to the attention of CID.
Once on the department, I continued to have success as a thief-taker but of a higher echelon of crook and cut my teeth on serious crimes such as murder, fraud, robbery, deceptions, GBH and other offences. I was not interested in promotion. I had had senior rank in the military. All I wanted to do was get on to the Regional Crime Squad and pitch myself against the top 5% of the Nations Organised Crime Groups. I achieved my goal and worked with some outstanding detectives and learnt from them. One of the experiences I had was working as an operation detective on Undercover Operations. This was the first time I had got up close to undercover policing and loved it. I was impressed with the way these guys and girls (UCOs) conducted themselves, the respect they attracted from the operational team, their professionalism knowledge and courage. I wanted to be one. The first opportunity that came along to apply for the role, I jumped at it with both feet.
Mrs Smith: As a UCO we deploy in short term and long term operations against criminal subjects with the object of securing intelligence and evidence for their arrest, successful prosecution, and conviction. At all times we work within the confines of the law and I have always presented a high standard of evidence however there have been times when it hasn't resulted in a conviction. For example on one particular operation against a subject who was believed to have been responsible for deliberately setting a fire which claimed the life of a child and seriously injured two other children, there was months of intelligence gathering by officers, RIPA authorisations for the operation were submitted and granted, other covert lines of enquiry and tactical options had been used in an attempt to secure evidence without success. An undercover operation was then set up, a SIO and operational team gathered together, briefings took place, myself and another UCO were provided with a pseudonym identity, legends were created by us and the backstopping team, premises and vehicles secured for our use and then press releases of the murder provided to the media.
However, after all the months of time, effort, and resources involved in setting up this operation, the subject of this operation left the UK and the covert operation was closed. However, all you can do is ensure you have complied with the objectives set by the Operational Head and all the relevant legislative requirements, codes of practice, policies, and procedures. If you have done that then even if there is not a successful outcome at court then we have played our part.
Q9: Tell us more about how you two met if you can, I understand it was while you were working as undercover officers. Now that's going to be an unusual way of meeting!
Mr Smith: We knew each other for several years before we got together. We worked on a couple of jobs and met up on various courses. I was putting together a deployment and needed a female UC to work alongside a male UC. So, I contacted my counterparts through the Undercover network up and down the country and that's where Mrs Smith came to work for me. She did not much like me at first, in fact for a year or so. She and the guy were doing a great job (do not tell her that) and the job was proving to be very successful. They were never disclosed so we cannot talk about the deployment. Their involvement was protected under Public Interest Immunity (PII). So, we were working closely together, and I was looking after their welfare and after some time we drifted into each other and that was that. I think she likes me now! The biggest problem with being in a relationship with a UCO is having two alphas under the same roof. It can sometimes be like the 5th of November.
Mrs Smith: How did we meet? Well previously we had met up on a couple of UCO operations and various specialist courses but then I heard through another UCO that there was an operation which was looking for a female UCO with a certain skill set which I had and lo and behold Mr Smith was acting as the Cover Officer on. At this point, as with other UCO operations I was involved in, I never disclosed to the SIO, Cover Officer or operational team that I was a single Mum as I didn't want them to think this would compromise my ability to deploy so it was probably at least a year into working with Mr Smith that he even became aware that I had a young child, in addition to this with a full-on working life and a young child the last thing I needed was a romantic complication. However, it's fair to say that with working together we also developed a mutual admiration for each other's professionalism, skills, and experience, and although we are both so used to being assertive and in control having someone in your life who you know you can count on in any situation or predicament is a great feeling!
Thanks Mr & Mrs Smith for an absolutely fascinating interview!
Mr & Mrs Smith were one of the star attractions at the first-ever CrimeCon to be held in the UK in September 2021. Don't worry if you missed it! Check out crimecon.co.uk for all the details of when the event is running again in the UK!