Warning: Some details in this true crime story are graphic in nature.
---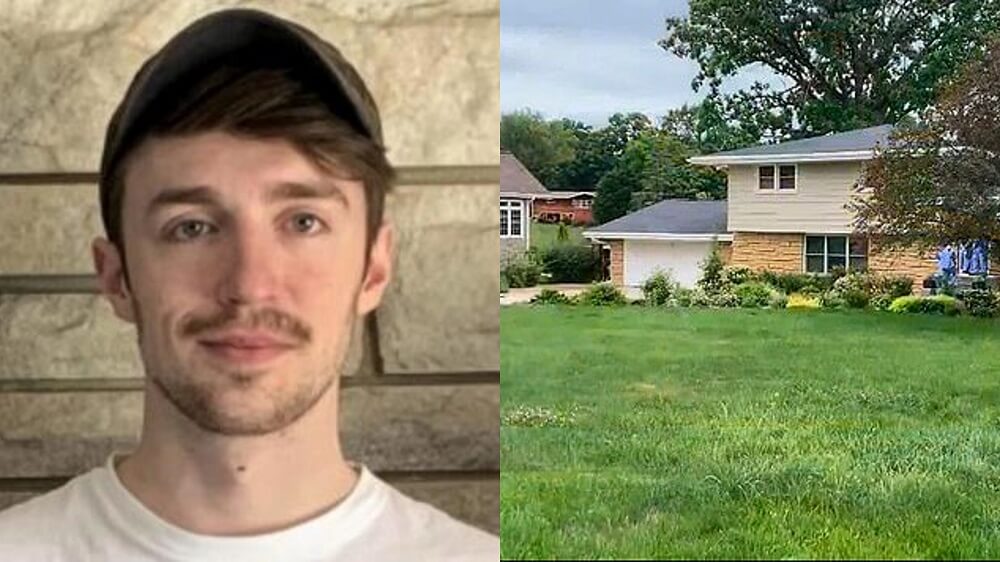 On July 7, Chandler contacted the Dane County Sherriff's Office and reported his parents, Bart and Krista Halderson missing. He said they had left home on July 2 to go to a cabin the family-owned in Langlade County in Northern Wisconsin. It was a few hours' drive from Winsor and they'd told him they were going with another couple that he didn't know. Their plan was to stay up there for the fourth of July weekend but now they hadn't returned. He said he last had contact with his mom by text on July 4 where she said they would be home Monday night July 5 or Tuesday morning July 6. They had not been seen or heard from since.
As a missing persons investigation was launched, police deputies began a search. Detectives interviewed Chandler that night to get more information and check the Halderson home. They spotted that both cars owned by his parents were still in the garage. They had been picked up on Friday morning by the mystery couple Chandler told them. He hadn't seen them leave as they were gone when he got up around 7 am but as far as he knew that's what happened. Detectives were beginning to spend a little more time looking at Chandler Halderson. Something wasn't quite right.
---
The following day on July 8 Chandler's girlfriend's family made contact with the investigation team directly. They owned a farm at Cottage Grove just a few miles from the Halderson's house. They had spent time with Chandler at the farm over July 4th weekend when he was there with Cat. Then he came back but this time on his own. On July 5th, Chandler arrived in his car and said he wanted to use the small outdoor pool. After a while, they checked on him. What they saw was Chandler in the overgrown area further along from the pool just before the land opened out into bush and forestry. He was there with is SUV parked up and hatch open which they found strange. He'd never been to the property or land on his own before. On hearing this information, detectives immediately searched that area of farmland and found what they least expected.
Just behind the treeline covered with some loose branches and undergrowth was the human torso of an adult male. Nearby an overturned black garbage can sat out of place among the greenery. As forensic teams arrived and continued the search, an old metal drum with one side cut out revealed some tools. A pair of scissors, a hacksaw, and a broken long sawblade sat inside, spattered with red. All were carefully collected for full analysis back at the Wisconsin State Crime Lab.
Chandler Halderson was arrested that evening initially on a charge of providing false information regarding a missing person. An autopsy on the human torso confirmed it belonged to Bart Halderson, Chandler's father. He had been shot in the abdomen twice from behind. There was no doubt these were injuries that would have killed him.
Chandler Halderson gave press interviews when he reported his parents missing describing their July 4th plans and trip to the family cabin.
On July 9th, Chandler Halderson was arrested in connection with the disappearance of his parents. The Dane County Sheriff gave a press conference giving updates on the case.
On July 12th, one week after Bart and Krista Halderson disappeared, Chandler was charged with first-degree intentional homicide, mutilating a corpse, and hiding a corpse. Two days later, detectives discovered another set of remains in an area of the Wisconsin River. They would prove to be the legs of Krista Halderson. Once again police were able to positively place Chandler at this same location in the days after they believed Bart and Krista had been murdered.
Chandler had location sharing on his cell phone Snapchat app turned on with his girlfriend Cat. She had spotted him in that area over the July 4th weekend. Not understanding why he was there when he had told her he was at home doing chores she had taken a screenshot of his location to ask him about later. It would turn out to be a crucial bit of evidence putting Chandler at the center of his mother's murder.
Inside the Halderson's home, once full of life and love, there were horrors awaiting forensic officers as they carefully examined every inch of the property. Blood deposits in the basement. Blood spots around the house. Fragments of a human skull and multiple different human bones inside the fireplace. A picture was quickly building of what had really happened inside that house over that fateful weekend and it was a barbaric and unbelievable image.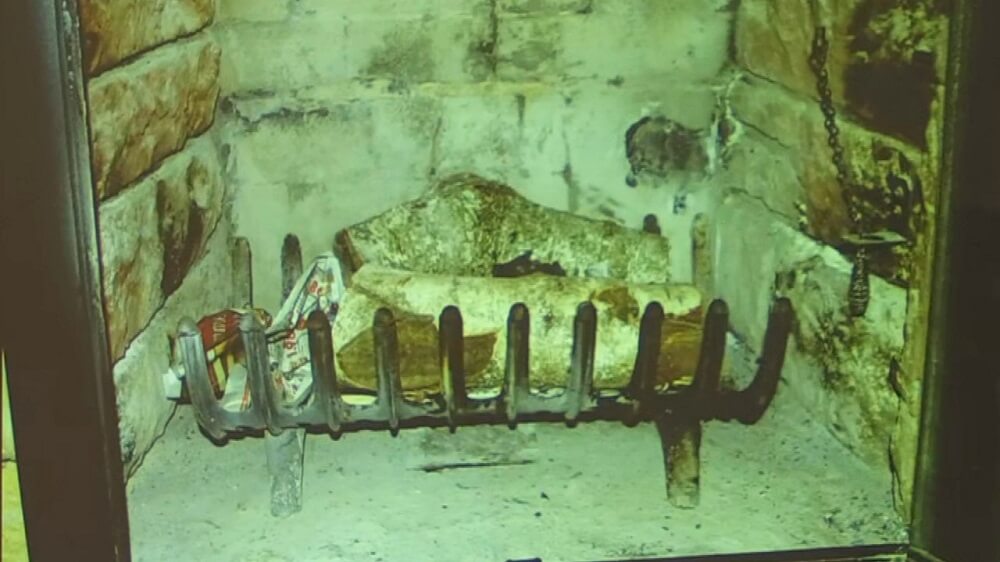 It would take another six months for the trial of Chandler Halderson to take place. In the Dane County Circuit Court on January 4, 2022 as family members, friends, locals, and media sat inside the courtroom, all eyes were drawn to Chandler. The acts he was accused of were among the worst you could possibly imagine. By all accounts, his home had been a happy one throughout his life. A mother and father who loved him and his older brother showered him with support and encouragement. Chandler had shown no history of violence in the past. No erratic mood swings, concerning behaviors or anything to indicate what may have been going on in his mind was maybe not… normal.
Normal is an overrated word. A yardstick that society tends to have that people are compared against. In reality, it doesn't exist. We are all individuals with different quirks, life choices, thoughts, and desires and that's what makes us who we are. It makes our world an interesting, vibrant and largely enjoyable place. But Chandler's inner world was a dark one preoccupied with self-preservation to the point that murder, violence and the dismemberment of his own parent's bodies was an acceptable option to choose to carry out. To have come up with this plan and to have carried it out is very far away from being simply quirky or a bit different. Thankfully such willingness to enact the aberrant horrors he was accused of against his own family members is very rare.
---
The prosecutor for the State of Wisconsin was Dane County Deputy District Attorney William Brown. An experienced attorney who was able to tell the jury the story of what they believe happened to Bart and Krista Halderson. It was engaging and animated while being detailed and sensitive at the same time. In what would be a trial of unbelievable details emerging, his opening statement delivered the first.
"Chandler Halderson killed his parents on July 1st, 2021. He cut up their bodies with axes and saws and knives, and he didn't even give them the dignity of having a funeral or even a final resting place in one piece or together. Their remains were scattered. Across Dane County, in public land, on farms, in garbage cans, in rivers, and perhaps every ditch is a possibility in this county." – Dane County Deputy District Attorney William Brown
Chandler Halderson's life as he presented it to the outside world was a lie. His parents, wider family, his girlfriend, friends… they all had no reason to doubt him. But Chandler was being truthful with him. He had in fact dropped out of college after just one semester. His part-time job with the insurance company was a fictional post. And as for SpaceX? They had no idea who Chandler Halderson even was.
This was a young man who had created an elaborate web of lies that were beginning to slip the deeper he got. His dad wanted to know why he wasn't paying rent if he was working and earning. His parents were asking for his certificates from college. He had been setting up fake email addresses and fake names to email and copying in his Dad to the email thread pretending there was an admin hold-up or that everything was in hand. A new job, apartment, and car require at some point for those things to materialize or people will know they are not true.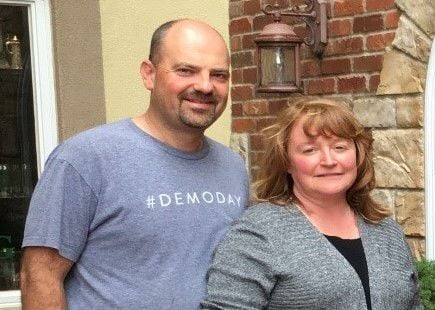 Bart Halderson had lost patience with the college. He thought they were still withholding his son's graduation certificates from Chandler and just not getting the admin issues fixed. Just before the July 4th weekend of 2021, he called them directly.
The conversation with the admissions administrator was one that slowly opened up the truth to Bart. After at first being a little understandably irate with the administrator he began to get answers back that startled him. Chandler had never completed his college courses, wasn't enrolled in the new courses he had claimed, and actually owed the college thousands of dollars. The names Bart gave him of the people he had email communications with from the college he discovered didn't exist.
We know that Bart arranged an in-person meeting with the college for the afternoon of July 1st. We know that Chandler knew about it too because of the final text messages Bart sent to Chandler that day. It is this, the prosecution believed, that prompted Chandler to murder his parents and attempt to hide their murders, to protect the truth from coming out.
Chandler's defense attorneys argued noone actually knew what had happened in the deaths of Bart and Krista. That maybe Chandler wasn't the person who killed them but in his panic, he made a terrible choice to dismember and try to dispose of their bodies. It wasn't a defense that make any sense when set in the backdrop of the damning and substantial evidence the prosecution were laying out for the jury.
By the end of the trial, the verdict when it came in was not a surprise. Chandler Halderson was found guilty of his parent's murders. His lies all now exposed not only to his family and friends but to the rest of the world. His sentencing hearing saw heartfelt family impact statements read out to the court telling of fears for safety should he ever be let out of prison.
---
His grandmother however, no doubt horrified and appalled at the actions of her grandson asked the judge to consider allowing him a chance to reenter society at some point. Hoping his time in prison to will enable him to become a productive member of society and move forward in some manner with his life. It was an incredibly generous and forgiving response to the violent murder of her son and daughter-in-law by her own grandchild.
The prosecutor made an impassioned statement to the judge. He highlighted how Chandler was the ultimate threat and always would be because no one saw him coming. No one knew this quiet unassuming young man was capable of such horrific actions. No one knew this is what he had in his mind. His ability to lie and be convincing is a trait that should be taken seriously when it comes to Chandler. The judge agreed and sentenced him to life in prison without parole.
"I cannot conceive of a way to fulfill my duty to protect the public that I serve, were I to perceive that at some point in time an individual who committed these crimes should be released back into that public. I cannot grant to Mr Halderson the generosity of spirit and empathy that his Grandmother has for him. Empathy which his own parents would surely have had… were he just owned up to what he had deceived them about. I have to for this sentencing ensure that the only time Mr Halderson comes back into the community is to… have the privilege of a burial that he denied his parents." – Judge John Hyland
Chandler Halderson at the age of just 23 years old presented as a true psychopath. The protection of himself and his own interests at all costs were the only things of importance to him. His relationships he was able to maintain and engage in without anyone being suspicious of him. He blended in with society and lied his way into having a seemingly entirely normal life. The truth of Chandler was much darker than that. The lives he took can never be returned. The pain and suffering he has caused to so many can never be made right. Chandler Halderson is today exactly where he needs to be, behind prison bars.
---
References

National Content Desk. Halderson Probable Cause Statement July 09, 2021. Scribd.
Gunderson Funeral Home. Bart A and Krista R Halderson: Obituary. Tribute Archive.
Court TV. WI v. Halderson (2022) https://www.courttv.com/trials/wi-v-halderson-2022/
Madison.com (Jul 09, 2021) Dane County Sheriff July 9, 2021, press conference [Video] YouTube.
Channel 3000 / News 3 Now (Jul 09, 2021) DIGITAL EXTRA: Full Conversation with son arrested for lying to police about missing parents [Video]. YouTube.
Wroge, L. (January 21, 2022) Chandler Halderson found guilty in the murder of his parents. Wisconsin State Journal.
Obscura True Crime Podcast (Oct 12, 2022) Chandler Halderson [Part 1] & (Oct 26, 2022) Chandler Halderson [Part 2]. Arc Light Media.
Cite This Article

Guy, F. (2023, January 27) Double Murder, Dismemberment, and Lies: The Twisted Web of Chandler Halderson. Crime Traveller. Retrieved from https://www.crimetraveller.org/2023/01/the-twisted-web-of-chandler-halderson/
Related Books:
Unlimited reading on any device, try
Kindle Unlimited from Amazon
for free.
Prefer Audiobooks?
Audible 30-Day Free Trial
with free audiobooks.