These are crimes which are most often picked up by the media due to their shock-factor and have everyone wondering, just what makes a child kill? In the UK, almost 400 children have been convicted of murder in the last 20 years.  Criminologist Professor David Wilson has said "…some cases are truly chilling. There are different types of child killer but some clearly show psychopathic tendencies."
August 2016 saw four teens appear at Oldham Magistrates Court charged with murder. Two young boys aged 12 were alongside two further boys aged 16 and 17 years old when they appeared in court to hear the charges against them.
Bradley Moore (43) was found badly beaten in Ashton-under-Lyme in Manchester on 24th July 2016 and died in hospital hours later from his injuries. It is believed the assault on Mr. Moore started outside the McDonalds in the town center, a public area full of shoppers.
The shocking ages of these boys were clearly apparent during their five-minute hearing with their parents in the gallery looking on in what must be their worst nightmare. They confirmed their names in quiet voices, repeatedly looking over at their parents. The seriousness of this crime means the case will be dealt with at the Crown court and all four boys will be remanded in custody in the meantime.
The 1993 James Bulger case shocked the nation when it emerged that two 10-year-old boys, Robert Thompson and Jon Venables had abducted, tortured and killed 2-year-old James Bulger in Liverpool, Merseyside.  A case still discussed and debated today with regards to the most appropriate response from the juvenile justice system and society in such horrific circumstances.
According to Government figures between 2014 and 2015, young people had been convicted of more than 87,000 proven offenses in England and Wales with the largest proportion of these offenses being against another person.  Furthermore, 4% of young people sentenced for an indictable offense had 15 or more previous convictions or cautions.
Children's charity Barnardos report that around 50% of young people in custody have been in local authority care at some point in their lives and 33% of young people in custody have a mental health disorder.  This rate is almost 3 times higher than in the normal population suggesting a correlation between mental health disorders and crime in young people.
Another recent case in the news is the so-called Slender Man stabbing case, where two 12-year-old girls brutally attacked their 12-year-old school friend after luring her into a forest and stabbing her multiple times in Wisconsin.  Both girls have reportedly been diagnosed with mental health problems after this incident and they are now awaiting trial for attempted murder. Most likely due to the severity of this crime and the planning which went into it, they will be tried as adults in an adult court with a possible 65 years in prison if found guilty.
While some teens are labeled as 'problematic' and 'rebellious' getting in trouble with the police on a regular basis, others can be 'good' kids who are doing well in school and are not known to the authorities.  An extreme case of a good kid gone bad is that of 19-year-old Cody Legebokoff of British Columbia who murdered four women in 2009/2010 before he was caught and imprisoned. Legebokoff was a good kid with respected school grades, friends and a girlfriend with no indication of violence or aggression against women.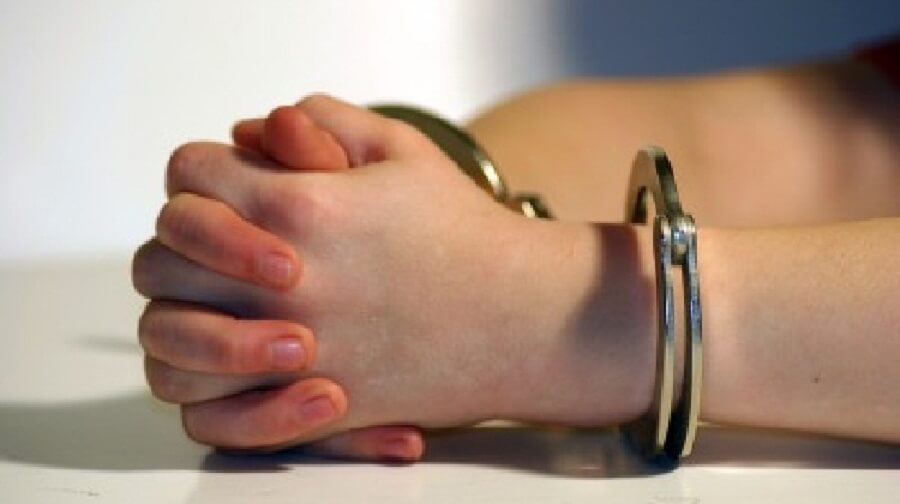 In 2014 news broke of the murder of school teacher Ann Maguire by her 15-year-old pupil Will Cornick.  A brutal stabbing which took place inside the classroom in front of horrified school children by a boy who calmly sat back down at his desk after the stabbing.
Will Cornick caused further outcry due to his apparent lack of remorse for his crime, telling a psychiatrist "I wasn't in shock [after the stabbing], I was happy. I had a sense of pride. I still do."  This appears to be a premeditated attack and one which this boy had been telling people he was planning for many months.  He reportedly had a "hatred" for Mrs. Maguire after she had told him off in class many months earlier.
For teenagers, the consequences of their actions are often not thought through.  They can be impulsive and reactive and when peer pressure is involved they can often behave in a manner with a group of friends that they wouldn't do if they were on their own.
Whether on their own or in a group, when a crime is committed and especially when it results in taking the life of another, these children will forever have to deal with the consequences of their decisions and their actions.
---
Cite This Article
Guy, F. (2016, Nov 20) Murderous Children: The Youthful Killer. Crime Traveller. Retrieved from https://www.crimetraveller.org/2016/11/murderous-children-youthful-killer/
Related Books:
Children Who Kill A comprehensive study of juvenile homicide, Carol Anne Davis sets out to explore this disturbing subject using in-depth case studies of thirteen killers aged between ten and seventeen.
Unlimited reading on any device, try Kindle Unlimited from Amazon for free
Prefer Audiobooks? Audible 30-Day Free Trial with free audiobooks