Written by Clarence Walker
---
Would a police department protect a fellow cop later proven to be a cold-blooded murderer hiding behind a badge? Sounds incredulous, doesn't it? Well get ready for a spine-chilling story, filled with lust, steamy sex, a diary filled with dreams, broken hearts, a missing gun, police protection, careers destroyed, and a young ambitious life snuffed out too soon.
In a packed true crime book titled The Lazarus Files; A Cold Case Investigation written by Matthew McGough, author of Bat Boy; Coming of Age With New York Yankees, McGough's investigation strongly suggests the Los Angeles Police Department (LAPD) engaged in a systematic cover-up to protect an officer, subsequently identified as Stephanie Lazarus. Lazarus was suspected in the murder of a newlywed nurse named Sherri Rasmussen. McGough's book goes behind the scenes of a shocking murder that went unsolved for decades.
People magazine reports that McGough's book is nonetheless; "as engrossing as it is disturbing, using an understated style to take the reader through the complex and sensational case with great clarity."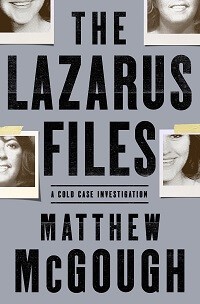 As a 35-year veteran of true crime reporting and writing book reviews about real-life crime dramas, I recommend this book because it is among very few that delves deep into how some large police departments protect fellow officers.
Yet, what is so unusual about the Lazarus Files, is how a brutish female police officer murdered her romantic competition and continued to serve the community apparently without fear of apprehension.
The story has all the makings of a lifetime mini-series or a Netflix true crime drama. A superb writer and an investigative journalist, McGough has the literary skills within his arsenal to write competently about a high-profile complex murder mystery. McGough is also a former TV scriptwriter and consultant for the iconic NBC television drama Law & Order.
Disturbing as the crime itself, McGough's book meticulously documents how LAPD homicide investigators initially failed to follow up on important evidence that pointed to a fellow officer as a possible murder suspect. This includes how critical DNA evidence in the possession of police that could've identified the killer sooner was suspiciously lost.
A cold case story, the Lazarus Files, involves the brutal murder of 29-year-old Sherri Rasmussen who worked in the medical field as a critical-care nursing director in L.A. California.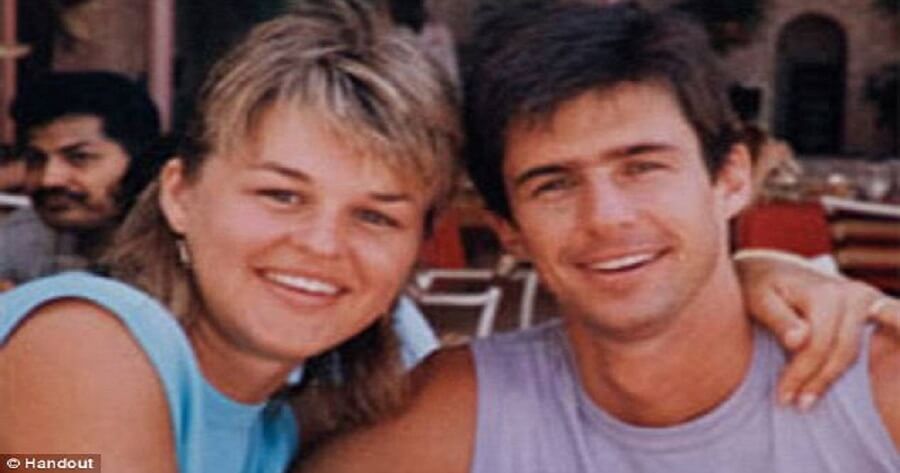 Background
On February 24, 1986, a silent killer entered the Van Nuys home of Ms. Rasmussen and her husband John Ruetten. When Sherri awoke she immediately saw a terrible look in the eyes of the intruder. Then quickly a vicious fight between Sherri and the attacker ensued. The attacker cracked Sherri's skull, shocked her with a taser, beat her, and bit her arm, which left deep teeth imprints, and finally, the attacker fired three fatal .38 slugs into Sherri's chest.
Satisfied the victim was dead the attacker turned killer methodically staged a fake burglary. When police arrived they noted the living room had been ransacked and the victim's car was missing. What immediately dispelled a burglary was the fact the victim was still wearing expensive jewelry and nothing substantially valuable was taken from the home except for the car.
Although evidence at the scene didn't outright prove a burglary, lead homicide Detective Lyle Mayer hastily concluded the woman's murder was committed by at least two burglars during an attempted robbery. As McGough's book points out, no matter what family and friends told the detectives about a particular obsessive woman, Mayer never deviated from the burglary theory.
Sherri's killer was not a stranger. Her name was Stephanie Lazarus, a police officer with the Los Angeles Police Department. John Ruetten, Sherri's husband, had been having an on-and-off sexual relationship with Lazarus, his college lover, even until the time Ruetten became engaged to Sherri Rasmussen. Rasmussen's family members pleaded with Homicide Detectives to investigate Lazarus, but their pleas fell on deaf ears.
Evidence in McGough's book suggests a sinister cover-up by LAPD to protect Lazarus, according to the parents of Sherri Rasmussen.
Once the trial happened and I had the benefit of police records and Stephanie's diary and the various scientific reports, it suddenly became possible to tell a story almost over the shoulder of the people who were living it at the time," said McGough, in an interview with OC Weekly.
Prior to her death, Sherri Rasmussen worriedly told her parents she'd been stalked and that one of John's ex-girlfriends, the LAPD cop, had previously come to her home to scare her. Rasmussen's fellow workers recalled how Lazarus appeared unannounced at the hospital where Rasmussen worked to tell her she'd had sex with John Ruetten while Ruetten and Sherri were engaged. Lazarus allegedly told Rasmussen if she could have (John)…"..nobody could."
So why did LAPD ignore Lazarus's obsessive behavior? McGough's book shed light on the investigation into the department's futile efforts to zero in on their fellow officer. How she managed to thrive and elevate her career within a police department tasked with investigating the murder she committed. To cover up her tracks Lazarus reported to police the gun, the .38 pistol that Lazarus used to kill Rasmussen, was stolen from her personal vehicle.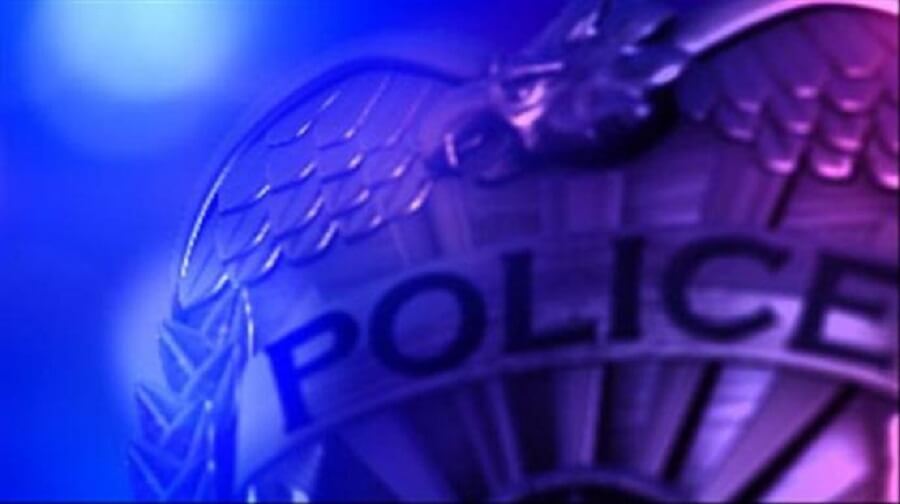 In lieu of hard evidence that would've pointed them in the right direction, the murder of the young newlywed and prominent nurse went unsolved for 23 long years inside the Los Angeles Police Department. Rasmussen's family continued to believe in their hearts that the LAPD covered up the investigation to protect Lazarus. Meanwhile, Lazarus lived an impeccable life. She was promoted to Detective rank in the Art Theft Division and married a captain police officer.
McGough adeptly reconstructs the lives of John Ruetten, Sherri Rasmussen and LAPD Detective Stephanie Lazarus– all three players entwined in a doomed love affair that eventually led to officer Lazarus taking the life of Sherri Rasmussen in a jealous rage over her own husband. In a shocking turn of events the victim's husband, John Ruetten, continued to sleep with the killer cop who murdered his wife.
Claims of a police cover-up to protect Lazarus are laid out in McGough's exhaustive researched story. For example, he reports:
Detectives never questioned witnesses, including one person who saw Lazarus harassing Sherri Rasmussen at her job before Sherri was murdered.
Sherri's parents, Nels and Loretta Rasmussen, specifically asked the police to investigate the ex-girlfriend of their son-in-law who'd been bothering their daughter. For example, McGough's book documented how a Detective spent only 6.8 hours over a two-year period investigating the alarming complaints from the victim's family about Lazarus.
DNA evidence in the case mysteriously went missing after the dead woman's parents asked a Detective to check for it. When the officer was later asked about the missing evidence he feigned ignorance.
LAPD rejected Rasmussen's parents offer to pay for a private DNA analysis of the valuable evidence in the case.
LAPD criminalist Jennifer Francis filed a lawsuit against the department, claiming she was retaliated against when she raised the cover-up scheme in the Rasmussen-Lazarus investigation. Francis alleged in her lawsuit that Detective Cliff Shepard knew from the beginning Lazarus had dated the husband of Sherri Rasmussen.
Nels Rasmussen, Sherri's father, said when he initially told an investigator about officer Lazarus's behavior towards his daughter, the officer, snapped,

"You been watching too much TV."
Despite missing DNA evidence, finally, a stroke of luck cracked the case wide open. Unbeknownst to LAPD Homicide Detectives or Lazarus, the coroner's office still had a swab from the killer's bite mark left on Sherri's arm. Around 2005, Jennifer Francis, an LAPD criminalist, analyzed the swab for a DNA profile and she was stunned to discover the person who left the bite mark was, in fact, a woman, which contradicted the Detectives initial theory of two male burglars being responsible for the crime. When Francis forwarded the information to an investigator who had the old case, he also, dismissed Lazarus as a suspect. "She was not part of this," McGough reported in The Lazarus Files.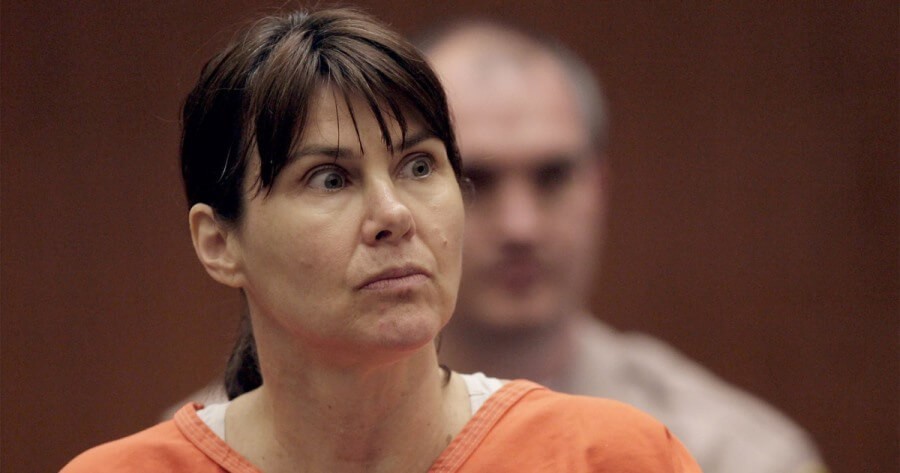 Finally, Detective Jim Nuttall took over the case.
Lazarus's DNA was retrieved from a discarded soda cup. The bite mark on Rasmussen's arm matched Lazarus's DNA profile. She was arrested and charged with murder in 2011.
After Lazarus was arrested the LAPD department brass demanded that Detective Jim Nutall and his team cease work on the 1988 cold case murder of 26-year-old Catherine Braley. The suspect in Braley's murder was a veteran LA County sheriff deputy who was the last person to have seen the woman. The deputy had tried to have sex with Braley in his patrol car.
McGough's book is well-written and very informative with no stones left unturned. This former TV writer for Law & Order doesn't miss a beat when it comes to reporting facts. What must be pointed out is the length of the book which runs 600 pages when it should've run 400 pages or so. As stated, thoroughly researched and compelling, The Lazarus Files is a long journey, if you enjoy extra long-form true crime books.
McGough gives an explanation in an email to this reviewer about the book's length.

As I delved more into this gigantic book I discovered a quantity of mundane and repetitious information but still, the gist of the story is shockingly true. A true crime journalism story, The Lazarus Files, is worthy of a Law & Order academy winning episode, a story that provides a deep, disturbing insight into a real-life love triangle murder mystery. What makes the case just as interesting is the ugly truth of how police ignored justice to protect a fellow officer who nonetheless was a textbook psychopathic murderer.

'The Lazarus Files; A Cold Case Investigation' by Matthew McGough is published by Henry Holt and Co and is available in Hardcover, Kindle and Audiobook at Amazon.
---
About the Reviewer: Clarence Walker is a veteran newspaper reporter, true crime writer, and freelance investigative journalist. Jupiter Entertainment and Cineflix Productions have filmed and produced three nonfiction crime stories written by Walker that appeared on Nationwide Cable TV (true crime) justice networks. In addition to writing about hard-hitting topics, Walker has worked as an independent associate story producer and researcher for production companies that produce documentaries for true crime networks like ID Channel and Fatal Attraction (TVone network). Mr. Walker also works in the PI industry and he splits his time living between Southeast Arkansas, Tennessee near the Mississippi River and Houston Texas. He can be reached at: [email protected]
Unlimited reading on any device, try Kindle Unlimited from Amazon for free
Prefer Audiobooks? Audible 30-Day Free Trial with free audiobooks