by expert legal counselor Ivan Stronghold
---
Getting accused of a crime is probably one of the most frightening and nerve-wracking events any of us could face, and it's one most people would want to avoid. Of course, the best way to address such instances is to prevent them from happening in the first place.
However, life doesn't always work like that. There are times when you could be a victim of a crime, or even accused of a crime you didn't commit. It's in your best interest to have a criminal defense lawyer on your side, whether you're guilty or not. They'll help you understand the complex legal process, protect you at all costs, and prove your innocence.
It's important to remember that the United States is one of the countries with the highest incarceration rates, particularly in some states like California. With that in mind, you may consider having a Riverside lawyer defend you in your criminal case. But, why do you need a Riverside criminal defense lawyer?
Unlike public defenders, private lawyers can commit their time to help you win your case. Also, it's a better option than defending yourself alone in court. However, make sure to weigh the pros and cons of having a private lawyer at your side before you hire one.
Pros
---
1. They Have Superior Knowledge And Expertise Of The Law
The criminal justice system is full of legal jargon and ideologies that are difficult to understand. Most people don't have any idea how the judicial process works. So, if they're going to defend themselves in court, they're most likely to lose their case.
Criminal defense lawyers spend many years mastering and practicing the art of law. They know how the complex system works and can anticipate the entire process in just one look. Because of their knowledge and skills, they're perfectly placed to defend you in court.
Whatsmore, they're always updated about the changes regarding some laws and policies that may affect your case. They study each case thoroughly to determine the chances of losing it. However, you need to cooperate and be transparent to your attorney. You may ask questions, particularly about how you can help win the case.
Most importantly, they have previous experience in similar cases, so they know what necessary procedures should be done. This gives you the advantage of making strong arguments in court, making them essential partners in the entire process.
2. They Can Handle Crucial Documents Effectively
Document handling is a crucial part of the legal process. Losing a single file may result in devastating consequences you wouldn't want to experience, including failing to prove your innocence.
When you have a professional lawyer on your side, you don't have to worry about handling all necessary paperwork. They'll protect every essential detail that may help you win your case, including critical evidence, witness statements, and recordings.
In addition, they have remarkable attention to detail, allowing them to file several pieces of information related to your case. Because of this exceptional trait, criminal defense lawyers know which documents to use and how to use them properly, including the manner of submission.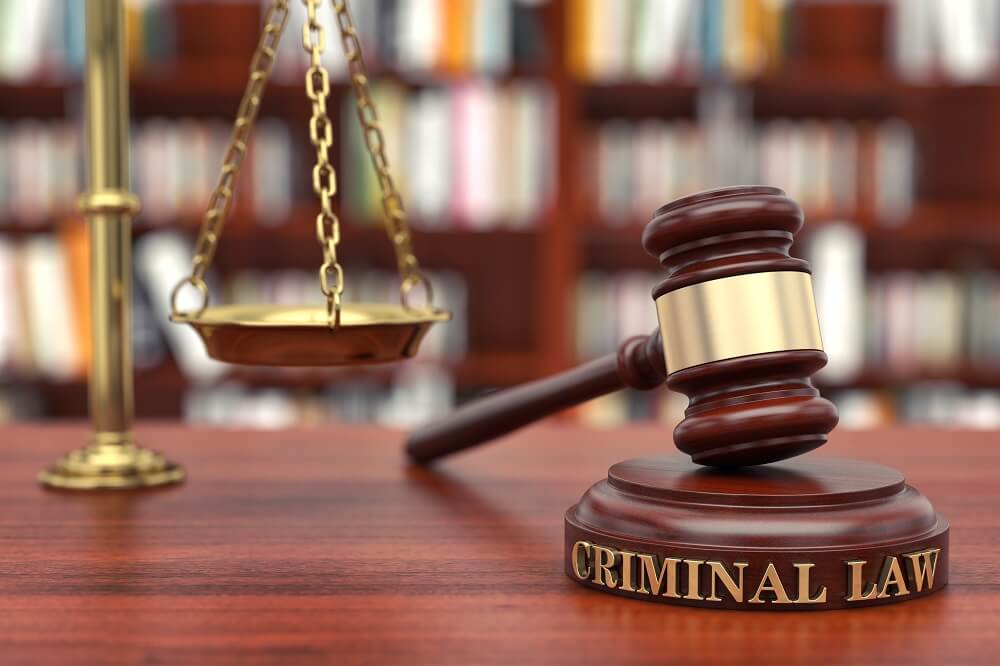 3. They Will Introduce All Options You May Consider
In most situations, the defendant has the right to all possible options that may affect their case. With that in mind, your criminal defense lawyer will help you evaluate and weigh up different options, including negotiations, settlements, plea deals, and bargaining agreements.
On top of that, lawyers may negotiate other options with the court, such as reducing the sentence, minimizing penalties and charges, and permanent case dismissal. Also, they can help you decide regarding the deals the prosecution may offer and the consequences they entail. For example, the prosecution may offer reduced jail time, but you have to admit your wrongdoings in return.
4. They Have Access To Important Resources
When you need a lawyer, you might want to consider investing in a law firm with at least four to five legal experts. They're the best group of professionals who'll source you the knowledge and every key detail you need to know regarding your case.
They can help you track down and cross-examine witnesses, access crucial pieces of evidence, and search for experts who can testify in your favor in court. In addition, they can prevent and control possible damage regarding your case, especially when releasing statements that may harm and put you in a bad light.
Cons
---
5. They Can Be Expensive
One of the most common disadvantages of hiring a criminal defense lawyer is the cost of having them at your side. You need to pay expensive legal fees for their unwavering and exceptional service. Plus, some lawyers may require payment upfront. That's why many accused have no other option but to defend themselves alone in court. You should be eligible for some qualifications that prove your financial incapacity to avail yourself of a private lawyer.
Another option you may consider is to have a public defender. However, a public defender may not be a good option in most cases. This is because they hold multiple cases at the same time, making it difficult for them to focus on your case alone. Also, many people fear that they may fail to do their jobs properly since you're not paying for their services.
That's why it still might be better to hire a private criminal defense attorney despite the expenses involved.
6. They Will Gain Control Of Your Case
When you hire a criminal defense lawyer to represent you in court, you'd probably have less control over your case. They'll most likely be in charge of everything, from presenting your case to handling various essential documents in court.
If you need more control of your case, then you may consider representing yourself alone. However, that may put you at a serious disadvantage, especially if you have no prior knowledge of the legal system. Not having an experienced expert and advocate to help guide and support you could not only cost you your case but also your freedom.
Final Words
Hiring a private criminal defense lawyer is crucial to your case, especially when you're wrongly and unjustly accused of crimes you didn't even commit. Unlike public defenders, who hold multiple cases simultaneously, private attorneys can dedicate their whole time focusing on your case, increasing your chances of winning.
In addition, a full-time criminal defense lawyer would be able to maximize resources, manage paperwork effectively, and introduce you to all possible options that may help you settle your case in court.
However, hiring a private lawyer can be quite expensive. If you don't have enough finances to support your case, you may consider defending yourself or having a public defender.
---
About the Author: Ivan Stronghold is an expert legal counselor with more than 20 years of experience. He shares his expertise through creating blogs, conducting webinars, and live streaming online. During his free time, Ivan likes to ride a boat and fish with family and friends.