---
"He had forced me to walk the path of terror, and the aftereffects ripped the fabric of my self-esteem, leaving it shredded and violated." One sentence that gives just a glimpse of the lasting devastating effects of a childhood filled with more violence, abuse, and terror than you can imagine.
Shannon O'Leary is a survivor. She physically survived her father's abuse. She was forced to witness multiple murders that he carried out and she escaped becoming his next victim. But the mental torture, the psychological abuse and the deep scars he left has shadowed her life, shaped her decisions and stayed with her as she progressed tentatively into adulthood.
Out of the Fire and Into the Pan is the sequel to The Blood on My Hands (read my review here). It is as painful to read yet just as gripping and it shows that Shannon O'Leary is a strong, independent and successful woman. A woman who despite her childhood and her father, has succeeded in life and somehow, through trial and error, has learned to deal with the demons of her past.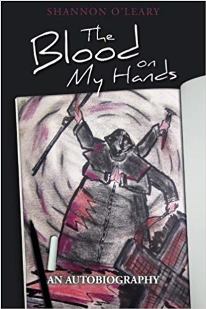 In February 2016, Shannon O'Leary published her autobiography, The Blood on My Hands. She courageously told the story of her own childhood dominated by her father who not only carried out horrific domestic violence within the home but murdered multiple people and forced his young daughter to watch.
The detail within those pages is as shocking and terrifying as it gets and they are words that need to be read. The writing of that book seems to have been a cathartic experience for Shannon O'Leary. Speaking out and telling her story helped her own internal processing of her past and allowed many unspoken experiences, emotions, feelings, and memories to be laid bare.
In March 2019, three years later, Out of the Fire and Into the Pan continues the story.
Within the first pages of Out of the Fire, the wave of sadness invoked is undeniable. You almost don't want to read but you have to keep reading. Why didn't someone help this poor child? The era of the time, the school run by nuns. This was 1970s Australia. Child abuse, abuse from a father to a daughter, domestic violence. It was taboo. Not discussed, not investigated, in fact, no one appeared even interested. If an indication, a suggestion of it did trickle out, it was covered and put back under the carpet. But a child who is living this day after day cannot do that.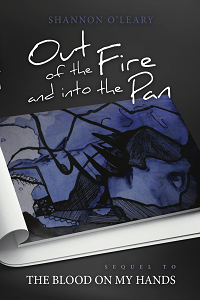 How does an individual with a childhood like that survive? How do they progress onto adulthood and build a life for themselves? The fear, the trauma, the unprocessed emotions….all there and mixing together infecting every part of this individual's life.
How do you form loving and trusting relationships as an adult when the very person who should have protected you subjected you to horrific abuse and had you witness violence against others that no one should ever see? All of these questions are addressed in Out of the Fire. These are questions Shannon has asked herself as she has reflected on her life. Her insights and her introspections written in this book are honest, revealing and enlightening.
Psychologists say childhood is the most important time in an individuals development. When love, care, compassion and nurturing are not there, when this has been polluted with violence and pain, the development of a child's inner self is disrupted, stunted, confused and damaged. And this is damage that will never go away. The strength and perseverance needed by anyone to work through this, understand this and forge a happy adult life should not be underestimated.
The brain never forgets. It may hide things, compartmentalize pain into hidden boxes not easily accessible to the conscious mind as a form of self-protection, but these emotions are there and very much the driving force in often unconscious behavior.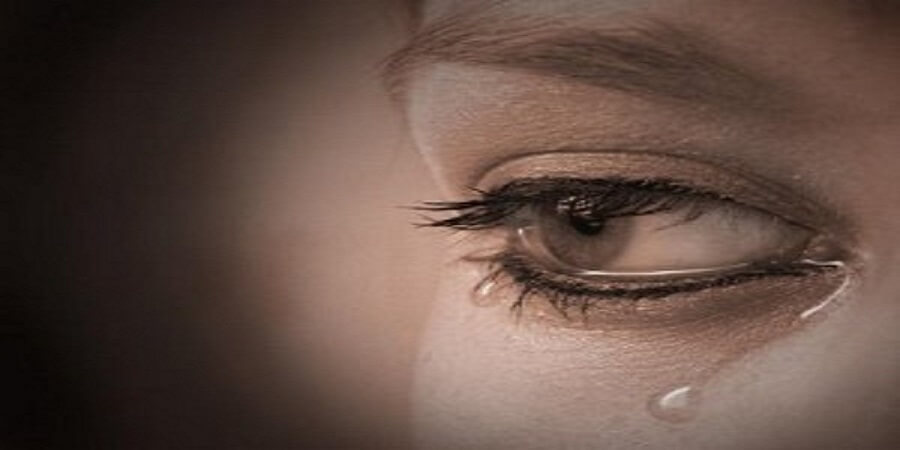 Out of the Fire details the author's life as she passed through adolescence, filled with playground bullying and ending in a desire to start afresh somewhere new. Her relationships as a young adult are described. A mixture of autobiographical narrative, reflection and some jumps back in time to significant events or incidents from her childhood. Chapters by year keep a timeline demonstrating the twisting winding road through building her career in the entertainment and drama industry, building relationships tainted by her past, and becoming a mother.
It is another honest book, opening up her inner feelings and emotions while describing with clarity and introspection the varied events that have populated her adult life so far. You cannot help being struck by the horror of her father following her, finding where she lives after each move, lurking in the shadows and behind every corner. Even as an adult Shannon and her family were tormented and stalked by this man.
Now 58-years-old what is clear is that Shannon O'Leary has faced her past and tackled those demons. The death of her father in May 2009 provided release from his constant stalking and dark presence, putting an end to living in fear of him and constantly looking over her shoulder. His death is an event which sets those final emotions free and into a processing space unable to be achieved before.
Shannon had no choice but to live with what had happened in her childhood. She had absolutely no control over her father's behavior and no control over what she was forced to endure. But, there is a shining light in this tragic and horrific story and that light is Shannon herself. As she developed through her teenage years and into adulthood she learned coping mechanisms and she now has the strength to reflect. To try to understand the impact her childhood had on her life and she has emerged a successful independent woman with a solid career showcasing her talents alongside being a mother to five children. This is the beacon of hope and it demonstrates the power of determination and strength. To others who may have experienced abuse and violence in their young lives, it shows there is a way forward and there is a way out.
It would be naïve of anyone to believe you can get over experiences like Shannon's. What she was forced to endure, to witness and to remain silent about will never leave her, but her inner strength and mental resilience hold the power to her living her adult life in the best way she can. Shannon O'Leary is a talented writer, able to convey emotion through her descriptions and invoke emotions through her candor.
The closing words of this book say it all; "Owning my story has been exceedingly difficult, but spending a life running away from it would have been tragic. Embracing our vulnerabilities is risky. The danger of exploring love, belonging, and happiness may have made me vulnerable, but it also gave me the strength to be brave."
---
'Out of the Fire and Into the Pan: Sequel to The Blood on my Hands' by Shannon O'Leary was published on 14 March 2019 and is available in paperback and on kindle at Amazon. Shannon's first book The Blood on my Hands is also available at Amazon
[wp-review id="19161″]