A brand new documentary on Channel 5 takes viewers behind the scenes of the high-security hospital to hear the experiences and stories of those who have worked there. Broadmoor: Serial Killers and High Security puts the most infamous patients of Broadmoor's recent history under the spotlight; Charles Bronson, Peter Sutcliffe, Robert Napper, Ronnie Kray, and Robert Maudsley.
Broadmoor Hospital is one of four high-security psychiatric hospitals in the UK. Known for housing some of the most high-profile and dangerous killers in the country, it is first and foremost a hospital and not a prison.
Those who are sent to Broadmoor are criminals and shockingly dangerous ones too, but they are also patients with complex mental health issues who need treatment. To be transferred to this historical and imposing site, however, the crimes committed and psychiatric illnesses displayed are generally sitting up there at the most extreme and violent end of the scale.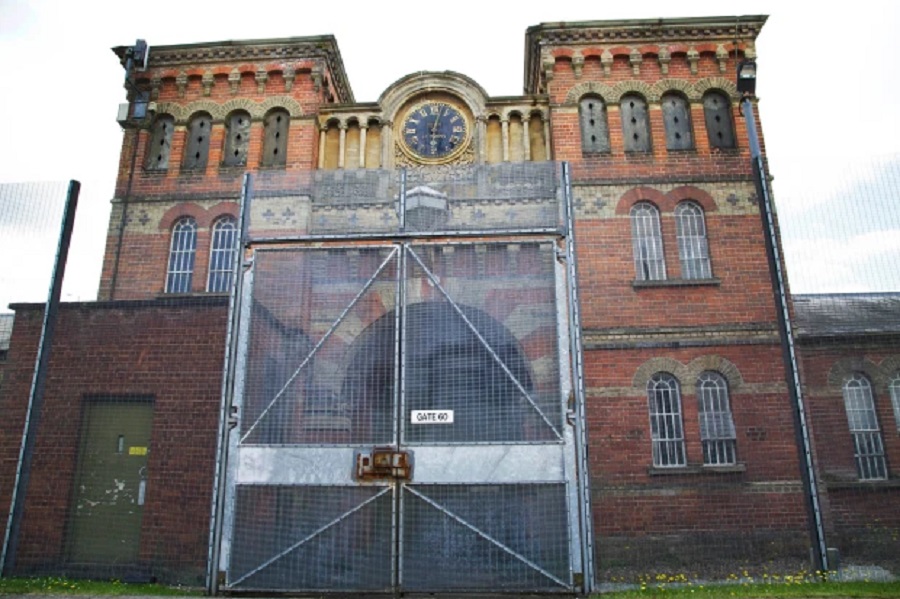 Broadmoor is in Berkshire, England, and it opened in 1863 under the name Broadmoor Criminal Lunatic Asylum. At the time the understanding that some individuals were in fact criminally insane and required treatment was only just starting to emerge with the passing of the Criminal Lunatics Act in 1860.
Victorian society was still figuring out if some people were simply mad, bad, or both, and criminals under the question of madness found themselves behind the high walls of Broadmoor. While still not a place anyone wanted to go it was better than the alternative of hard labour or even hanging at that time.
---
---
Random and violent attacks on staff were commonplace and over the years as the world has modernized and become increasingly led by technology, so has Broadmoor. Electronic gates, CCTV, emergency alarms… as Broadmoor became another psychiatric unit part of the NHS, technology, training, and experience in holding and treating the criminally insane developed to where it stands today.
"In terms of forensic psychiatry, it's the most interesting place I have worked. You see the most dangerous people who have the most complicated mental illnesses and horrific backgrounds."
– Dr Sohom Das
Consultant Forensic Psychiatrist
Take a look inside Broadmoor's history books even in recent years and you find some notorious men who have committed violent and often truly heinous crimes.
Their presence at Broadmoor makes you wonder about their state of mind and how much their mental health conditions influenced their brutal acts.
Ronnie Kray for example was a notorious London gangster. The brother of Reggie Kray, the pair were the Kray Twins, known and feared throughout London. With a handful of gang members they were known as The Firm and these two brothers were involved in murders, assaults, protection rackets, and armed robberies.
Ronnie was diagnosed with paranoid schizophrenia when he was 22. It was a condition he managed and lived with for most of his life.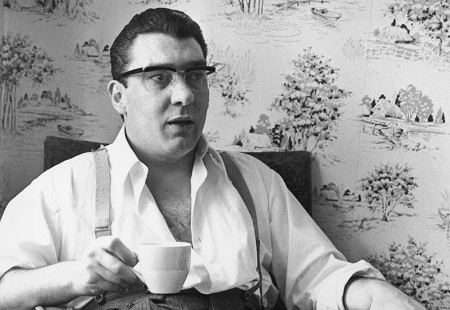 On 9 March 1966, Ronnie walked into the Blind Beggar pub in Whitechapel in London's East End and shot a fellow gangster, George Cornell, in the head. Witnesses stood open-mouthed as Ronnie looked for a moment at his work, turned, and calmly walked out of the pub. It would be three years before Ronnie Kray was convicted of this murder despite the numerous witnesses to the act.
In March 1969 he was sentenced to life imprisonment. As was his twin Reggie for the murder of 'Jack the Hat' Mcvitie, a low down member of the Kray's own gang who had disrespected them by not fulfilling an agreed contract. It would 10 years before Ronnie would be transferred to Broadmoor where the focus of his containment shifted to managing his mental health.
"Ronnie had a very smart room, decorated in yellows and purples, which were his colours. He loved his music and he was allowed a record player. It was very much a Ron kind of room and it felt almost like a hotel bedroom."
– Biographer Fred Dinenage
It would seem, however, that once Ronnie Kray settled into Broadmoor, he had a different experience compared to most as Channel 5's new documentary reveals.
A fellow patient who was his personal butler, visits from a London tailer once a year to keep his expensive Italian suits fitted and sharp, posh food to keep him eating to the standard he was used to. Ronnie enjoyed an almost hotel-like experience at Broadmoor. His wealth and notoriety on the outside affording him luxuries and respect on the inside.
Another infamous patient was Peter Sutcliffe, otherwise known as the Yorkshire Ripper. Sutcliffe was a notorious serial killer who brutally murdered 13 women in and around West Yorkshire between 1975 and 1980.
At the time of these murders, the public were tense and frightened. Women were warned against walking home alone at night. No one knew who the next victim would be and when the Ripper would strike again.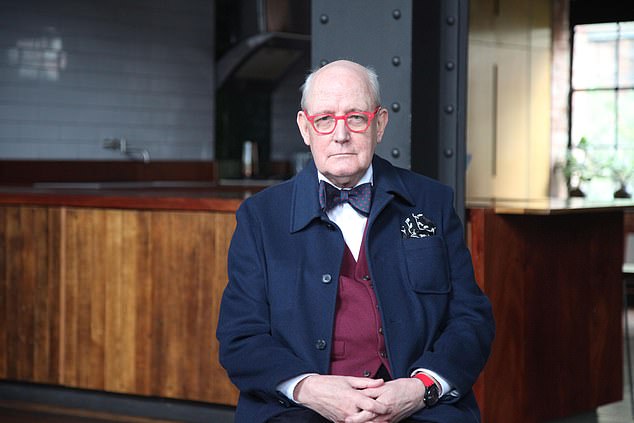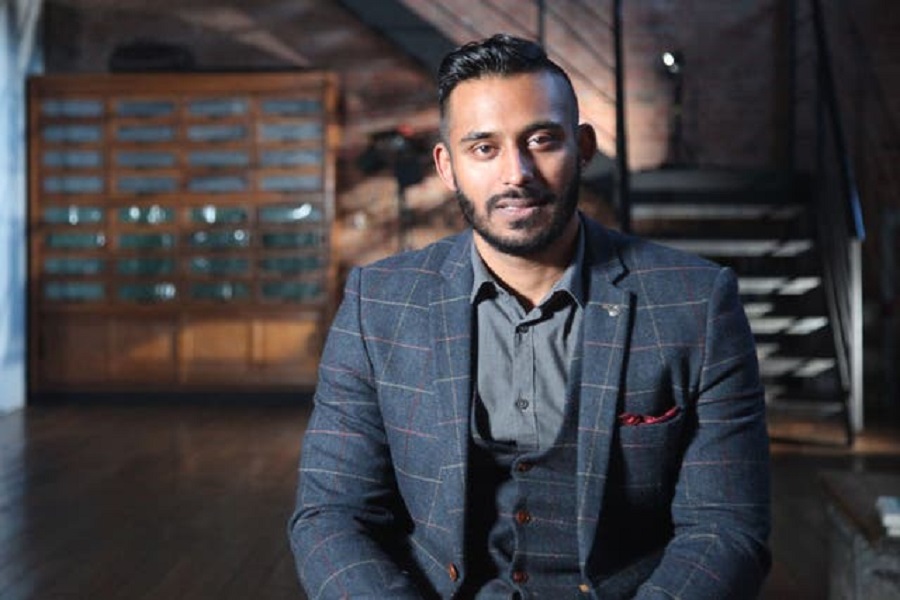 ---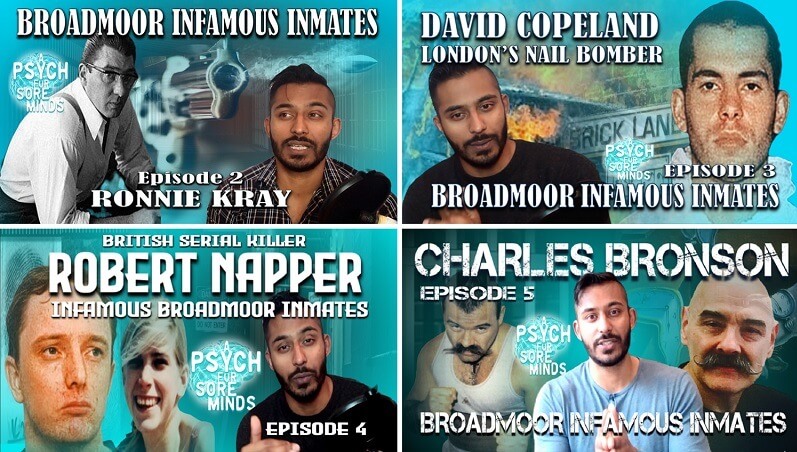 Broadmoor Infamous Inmates | Dr Das
Dr Das is the host of YouTube channel A Psych For Sore Minds, the only Channel covering both true crime and mental illness.

To coincide with this Channel 5 documentary, Dr Das is releasing an exclusive series of episodes focusing on these infamous killers. As a Forensic Psychiatrist, the insight he provides is unique and fascinating.
---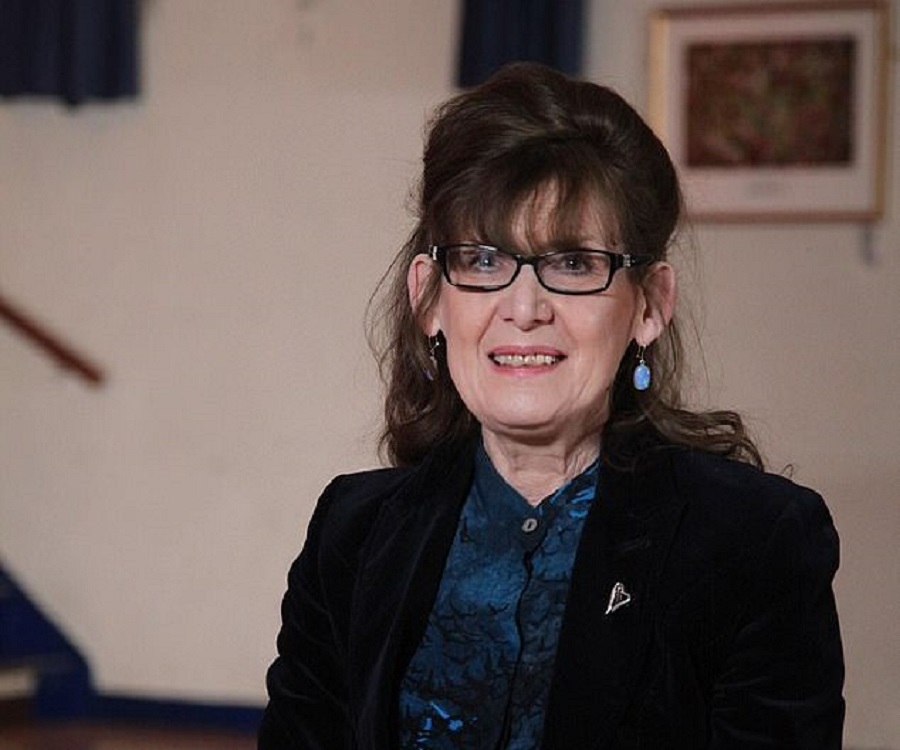 Sutcliffe was convicted in 1981 and sentenced to life but he didn't start his prison time in Broadmoor. Rumour has it Sutcliffe desperately wanted to get to Broadmoor, somewhere he thought was soft compared to prisons. In 1984 he got his wish and was transferred to Broadmoor after a diagnosis of paranoid schizophrenia. A relief for the prisons that had been trying to house him and prevent other inmates from attacking this killer everyone wanted a piece of.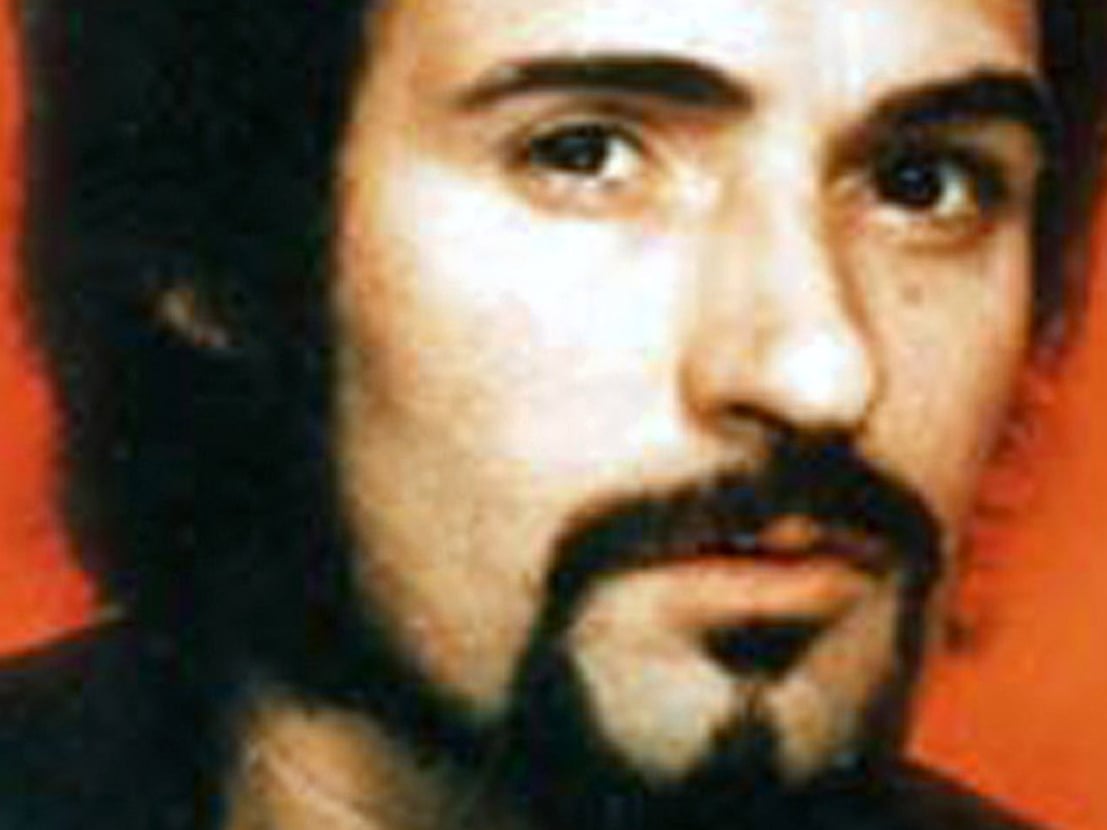 Sutcliffe committed some brutal crimes against women demonstrating a callous attitude with no respect for his victims.
His crimes were all over the news. The acts this man carried out were read about over breakfast in the newspapers all over the country.
Yet behind bars, Sutcliffe couldn't keep up with all the fan mail and love letters he would get daily from besotted female fans desperate to capture his attention. His conviction and confinement prevented his physical access to more victims but enabled a sick stream of correspondence with women who chose to actively communicate with him.
---
---
The protection from the high walls of Broadmoor, the knowledge this man couldn't actually get to them in real life I assume was the factor that opened the floodgates for these women. That safety barrier was enough for them to profess their love and admiration for a wicked dangerous man who carried out such heinous acts against women just like them.
"It's very creepy actually, it's as if he's trying to prove something, and he's trying to show how nice and gentle he is, when we know he's a monster. This is the Yorkshire Ripper who brutally killed women without bothering to find out their names."
– True Crime Author Wensley Clarkson
Sutcliffe's time at Broadmoor was spent writing to his adoring fans and receiving visit after visit from young women who liked to sit and gently stroke his hand.
A recording of Sutcliffe played in the documentary talking about his visits and the women who adored him is an illuminating look at his life in Broadmoor.
One name that is synonymous with Broadmoor is Robert Napper. In 2008 he was diagnosed with paranoid schizophrenia and Aspergers and sentenced to stay inside Broadmoor for the rest of his life, deemed too dangerous to ever be let out. Of the serial killers, rapists, and murderers that live behind those walls, Napper is one of the most disturbing.
---
---
Robert Napper murdered Samantha Bisset and her young daughter Jazmine in 1993 in horrific circumstances. The crime scene police detectives found in her flat in Plumstead, south-east London has scared them for life.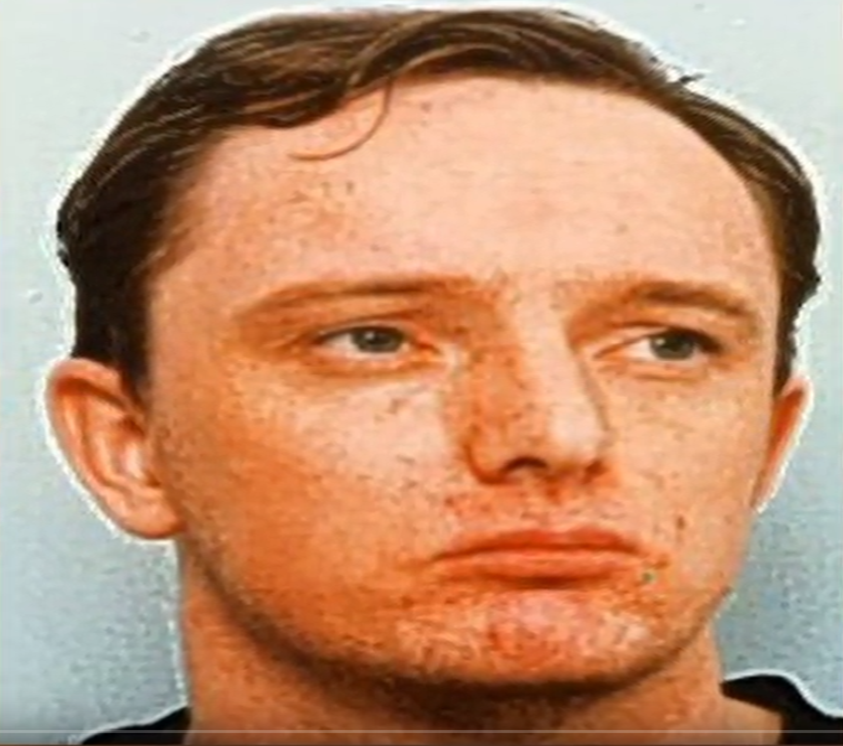 The level of violence and mutilation inflicted on Samantha Bisset was far beyond anything needed to take her life. She had been sexually assaulted, repeatedly stabbed and her body partially dismembered while Napper took parts with him as trophies.
A fingerprint eventually led police to identify Napper as Samantha and Jazmine's killer. He admitted to two rapes and two attempted rapes alongside the murders and was convicted at London's Old Bailey in 1995. His crimes against women, most believe, extended far beyond these he admitted to.
After being at Broadmoor for nine years, a DNA match in 2004 after forensic technology had improved put Robert Napper at the scene of another murder. 23-year-old Rachel Nickell had been stabbed over 40 times and raped on Wimbledon Common in South-West London on 15 July 1992 in front of her 3-year-old son. He was found clinging to his mother's body repeating '..wake up mummy.'
Rachel's murder was a case that sparked national attention and in time undercover operations. The involvement of a criminal profiler would play a hand in the trappings of the wrong man in police operations that are still debated today. All of which Robert Napper, the real killer, must have watched from afar.
Napper pleaded guilty to Rachel Nickell's murder in December 2008 on the grounds of diminished responsibility, leading to the order to detain Napper in Broadmoor high-security for the rest of his life.
Despite Napper's brutal crimes, it would appear he is a quiet and slightly withdrawn individual inside Broadmoor. He's not a standout patient and prefers to be called Bob according to author Wensley Clarkson. Napper however remains one of the most sinister residents of Broadmoor Hospital. A man who sits quietly, keeping himself to himself, yet has unleashed horrific levels of violence on his victims revealing a depraved mind lurking behind that quiet mask.
---
Broadmoor: Serial Killers and High Security aired on 26 May 2021 is now available to watch online at My5.