Edward Lee Elmore was a black man in the town of Greenwood, South Carolina in 1982 when he was arrested for the murder of 75-year-old Dorothy Edwards, a popular fun-loving woman who was well-known in the community. His lack of protest and emotion at his arrest convinced the people around him he must be guilty.
This was not a simple case of a white woman being murdered by a black man. This was a case of wrongful conviction and a miscarriage of justice that lost a man years of his life because prosecutors and police made the evidence fit the crime. Evidence pointing to his innocence was lost, the investigation was flawed and Edward Lee Elmore received a less-than-adequate defense.
In 1982, he was sentenced to death and spent over 29 years on death row but the story did not end there. A landmark decision by the Supreme Court regarding the death sentence for mentally disabled individuals in 2002, meant that after an assessment in 2010, Elmore was saved from execution a mere three weeks before his scheduled execution date.
"Having scrutinized volumes of records of Elmore's three trials and his State PCR proceedings, we recognize that there are grave questions about whether it really was Elmore who murdered Mrs. Edwards."
After 11'000 days, 30 years, and 29 of those years on death row, Edward Lee Elmore was freed in 2012.
The judges at the 4th Circuit Appeals Court stated Elmore's case was an exceptional case of "extreme malfunctions in the state criminal justice systems". Elmore was offered an Alford deal in order to gain his freedom. An Alford deal maintains his innocence but accepts he could be tried again and found guilty should a new trial go ahead.
As for the real killer, suspicions over the victim's neighbor who found her body have been raised but were never investigated.
The Murder of Dorothy Edwards
In Greenwood, Carolina an observant neighbor, James Holloway, noticed Dorothy Edward's newspapers had not been collected from her doorstep. Thinking this was unusual he went to check in on his neighbor and found the most horrific of scenes. Dorothy Edwards had been murdered and placed in the closet of her home.
A total of 52 wounds and 11 broken ribs showed this was a brutal attack on an elderly woman who would not have been able to defend herself. While the scene was messy and bloody, no fingerprints could be found, other than one thumbprint on the front door.
Edward Lee Elmore was identified by Mr. Holloway as a man who used to do some work for Dorothy. He had no criminal record yet his fingerprints had been matched to other burglaries and the police issued an arrest warrant.
He was located at his girlfriend's house and told he was being arrested for murder. He seemed very calm when arrested, he did not protest nor did he get upset. He had no alibi for the night of the murder.
Edward Lee Elmore's Trial For Murder
Elmore was sent to trial 83 days after Dorothy Edwards battered body was found. The prosecution showed an analysis of Elmore's trousers and shoes with blood which matched the same type as Mrs Edwards. In the 1980's full DNA analysis had not yet been developed so an exact match was not possible.
Hairs were also said to have been found from Elmore on Dorothy's bed, although this evidence could not be produced in court and was not challenged by his defense team. James Gillium was presented to the court, a prison inmate who said Elmore had confessed to him that he had indeed murdered Dorothy Edwards in her home that night. The jury reached a guilty verdict within five hours and Edward Lee Elmore was given the death penalty.
This original verdict was overturned on appeal after it came to light one juror, who was uncomfortable issuing the death penalty, was pressurized into doing just that. Two further trials came thereafter with the same prosecutors and the same evidence. Both came to the same unanimous guilty verdict and a sentence of death. Elmore it appeared, was going to death row.
Suspicions About The Case Are Raised
A young law graduate, Diana Holt had just started as an intern at a law firm and reviewed Elmore's case. She felt concerned that the defense was not competent. No expert witnesses were called, evidence was not challenged and no real defense was put forward on Edward Lee Elmore's behalf.
In the original trial, Geddes Anderson his defense attorney only started to work on the case eight days before the trial and was, at his own admission, unprepared.
The Suspicious Neighbour
Dorothy Edward's neighbor who discovered the body came under suspicion. James Holloway had been at the crime scene for a long time before calling the police. Looking deeper into the crime reports, Diana Holt found that after initially entering the house and seeing blood, Mr. Holloway had left to get another neighbor before going back into the house.
When the other neighbor was with him, he put gloves on before he opened the closet door where the body of Mrs. Edwards lay. Furthermore, it was Mr Holloway who immediately pointed the finger at Edward Lee Elmore saying he was at the house washing windows a few weeks previously. Diana Holt decided to question Mr. Holloway directly. He told her the only way a killer could get away with the murder was if it was him because Dorothy had trusted him so much. He said neighbors had told police he and Dorothy were having an affair and she was supposed to be out of town that weekend and another man was going to propose to her.
Diana Holt claims James Holloway told her the story of what happened to Dorothy that night, including a lot of detail such as how long she took to die and what she was doing before she was attacked. James Holloway died in 1994 before his conversations and statements to Diana Holt could be followed up.
The Case For An Appeal
By 1995, Edward Lee Elmore had been on death row for over 13 years and Diana Holt was determined to get him a new trial. For her first hearing as a lawyer, she was convinced Elmore was an innocent man. She painstakingly reviewed every piece of evidence in the case, talking to everyone involved, and re-examined each testimony and procedure which had been followed. Her work began to provide a number of questionable areas:
The testimony of James Gillium– Gillium now claimed he lied after making a deal with the prosecution in exchange for release from prison, but he now felt guilty as Elmore was on death row. Gillium claimed Elmore had only ever said that he did not kill Dorothy Edwards.
The time of death – medical examiners at the original trial had testified that Mrs Edwards had died on the Saturday night during the only hours that Edward Lee Elmore did not have an alibi. A new medical examiner, however, said she had died on the Sunday afternoon. Rigor mortis had not set in nor had decomposition which would be expected if she had died the previous evening.
Contamination of evidence – the evidence list for Elmore's clothing on the night of the murder showed his trousers had gone through eight different people before the trial. One of them was Thomas Henderson, a police officer who knew both the victim and her neighbor James Holloway. Mr. Henderson was not a forensic officer and had no reason to have these items in his possession for any length of time. It was argued that these items had been tampered with and the blood evidence planted.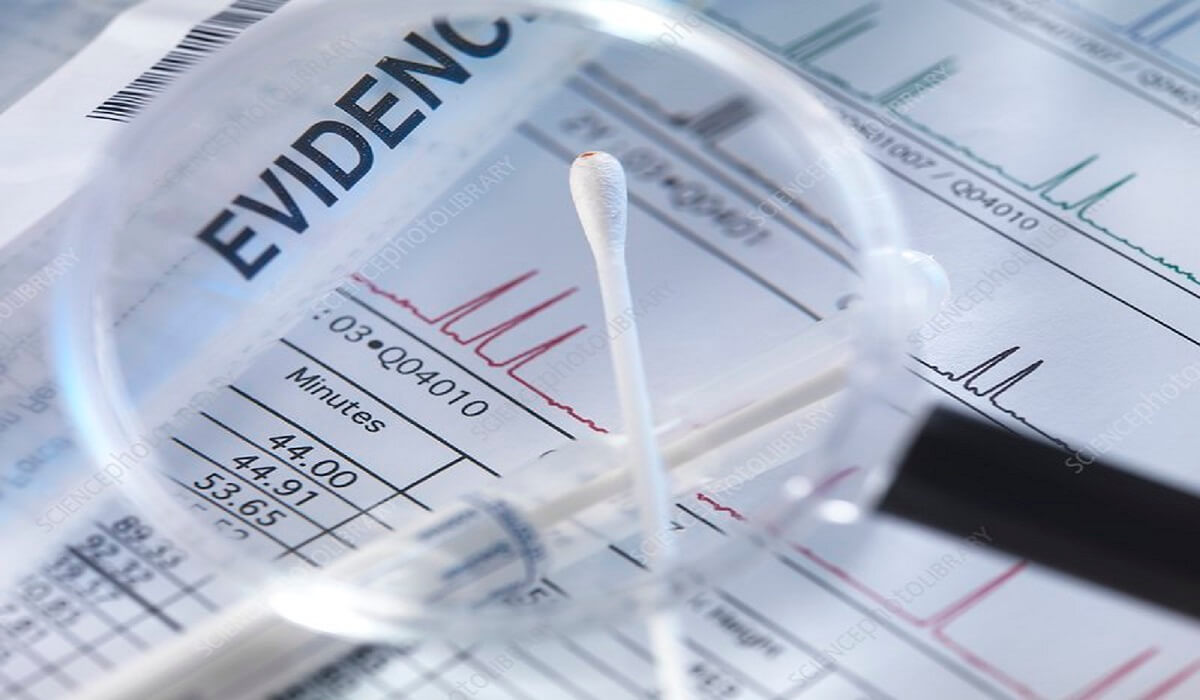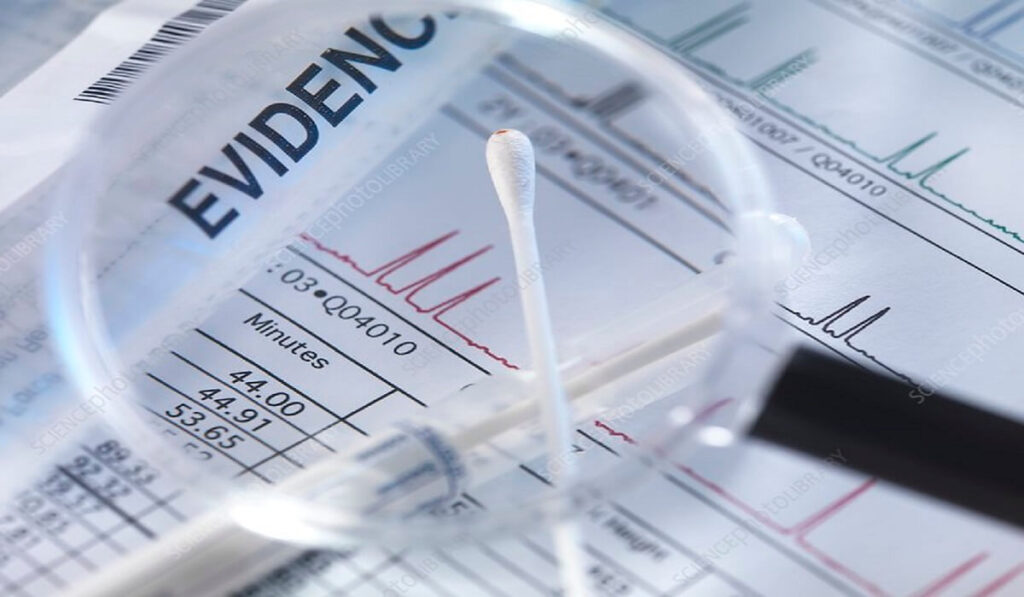 Elmore's hairs at the crime scene – at the time of Elmore's original trial, the hair evidence was not presented and when asked for could not be produced. According to the State, this evidence had been lost. Sixteen years later, this evidence reappeared. The hairs in question were tested and proved not to be Edward Lee Elmore's at all but hairs from a Caucasian male.
Despite this evidence, review courts continued to deny Edward Lee Elmore a new trial claiming the hair evidence was not enough. One report, however, did openly state that Elmore "may well not be guilty". The fight for his freedom continued while Elmore remained locked up in a prison cell wondering if his claims of innocence would ever be believed.
From Death Row To Life Imprisonment
It was now 2003 and Edward Lee Elmore had spent 22 years on death row. Judges were arguing over whether he should be granted a new trial and the strength of the new evidence that had now been presented. In the meantime, Elmore received his execution date.
With 23 days to go, a stay of execution was granted as a temporary solution while the ongoing appeal was taking place. Edward Lee Elmore's life was in the balance and time was running out. By 2010 Elmore's appeals had almost been exhausted. A ruling in 2002 by the Supreme Court that mentally disabled individuals could not be put to death as it was unconstitutional provided a ray of hope for Elmore's defense team. After examinations with Elmore, his death sentence was changed to life imprisonment.
4th Circuit Appeals Court Grants Freedom
Initial hearings to grant a new trial had failed. The last option available was the US 4th Circuit Court of Appeals where three judges heard arguments in Edward Lee Elmore's case. They questioned the prosecution harshly and the key facts of the case; the time of death and the hairs found on the bed.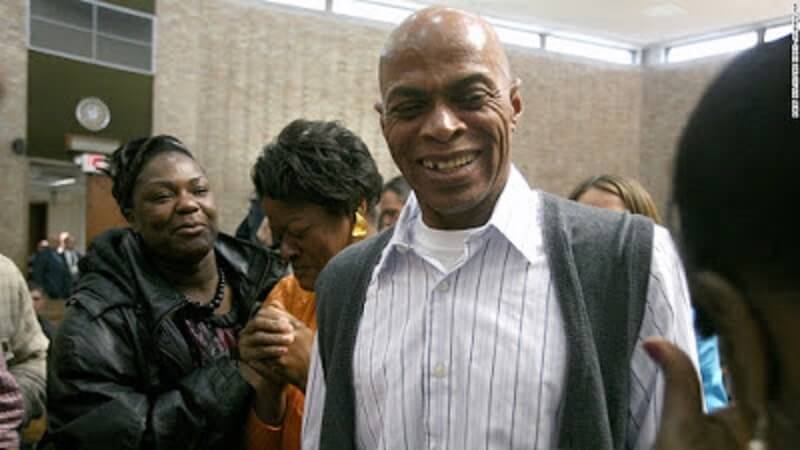 They ruled in a 190-page report received after 14 months of anxious waiting that Edward Lee Elmore deserved a new trial.
Read the full opinion from the Appeals Court.
After this ruling, the State had the option of retrying Elmore for the fourth time. After discussions with all involved including the victim's family, they decided to come to a resolution with Diana Holt regarding the case rather than push for a retrial.
"Your Honor, we, all of his counsel believe that Mr Elmore is one-hundred percent innocent. He did not do it, he do not do those things, he wasn't there, he had no knowledge of those things." – Diana Holt
The Alford plea allows Elmore to go free taking into account time served. On 3 March 2012, aged 53 years old, Edward Lee Elmore walked free from prison. He moved in with his sister to get used to life and a world quite different from what he remembered in 1982.
For a man to lose almost half of his life in prison for a crime he did not commit is a terrifying fate yet Elmore did not show anger and resentment, he simply wanted to restart his life and enjoy living it.
Edward Lee Elmore died on December 3, 2018, aged 59 years. After 31 years trapped behind prison bars as an innocent man, he was able to live just six years after his release. Just six years of the free life he should have been able to live all along. His story is deeply tragic and equally distressing serving as a sharp warning that the criminal justice system can get it wrong destroying a person's entire life in the process.
---
Related Books:
---
Unlimited reading on any device, try
Kindle Unlimited from Amazon
for free.
Prefer Audiobooks?
Audible 30-Day Free Trial
with free audiobooks.
As an Amazon affiliate, Crime Traveller may earn a small commission from qualifying purchases. See our
Disclaimers page
for more information.