On November 12, 1974, Jack Teich was a businessman in Long Island, New York, returning home from a long day at work. As he pulled into his driveway in Kings Point that night, his world changed in a matter of seconds. Two masked men, one holding a pistol and the other a shotgun, pulled him out of his car and told him to comply or he would be killed. 34-year-old Jack Teich was kidnapped at gunpoint outside his own home and driven away to an unknown location. The kidnapper in charge called himself 'The Keeper' and they wanted cash if Jack was going to stay alive.
In the hours that followed his abduction, Jack's wife Janet Teich discovered her husband's car in the driveway with no sign of Jack. She called the police. Within 24 hours the kidnappers made contact with a ransom demand. Their letter said:
"Jack is alive and safe for now. His arrest is due to crimes against poor people. Pay his fine …or he will be executed. If your corrupt police get involved and attempts are made to trap us, Jack will die. Then the entire family becomes targets. You are being watched.…'Death to racist capitalism!'"
They wanted $750'000 to be dropped off in a bag by Janet at Penn Station. In today's money that ransom would be around $4 million.
The kidnapping of Jack Teich would become the biggest ransom case in American history at that time. As over 200 FBI agents and Nassau County police officers created a task force to rescue Jack, he was being held in an apartment believed to be in the Bronx. Chained with a medical bandage wrapped around his head and his eyes, he was in a dark closet. The police task force on the case was called 'Jacknap' and they were determined to get Jack back alive.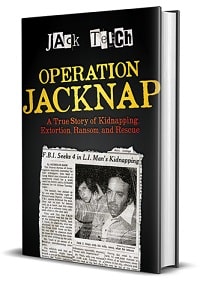 Operation Jacknap: A True Story of Kidnapping, Extortion, Ransom and Rescue
by Jack Teich
Bombardier Books, June 2, 2020. Hardback, and Kindle, 208 Pages
'You blindfolded me. You handcuffed me. You put me in a closet and chained my legs and arms to the wall like an animal. You tortured and terrified me and my family.'

Jack Teich
Janet Teich courageously agreed to carry out the ransom drop. She was worried that if an FBI agent stood in for her, the kidnappers would know. At Penn Station, the ransom bag was picked up but the man got away in amongst the crowds in the busy station.
Jack was then released by his captors. He was dropped off on a road near JFK Airport where he went into a motel and used a payphone to call his wife.
Two years after his release, police arrested and charged Richard Williams as the man who kidnapped Jack. His trial in Nassau County in 1978 saw him claim he had been set up by the police. That the $38'000 of the ransom money found in his motor home had been planted. A man who worked for Jack is believed to have helped the kidnappers. Giving them information on the business and Jack's movements and routines. There wasn't enough evidence to bring him to trial.
Richard Williams was eventually found guilty of the kidnapping of Jack Teich. The story however would not end there with further turmoil to come down the line for Jack as Williams fought for his freedom. The other kidnappers alongside Williams have never been caught nor have the remainder of the substantial ransom payment ever been found.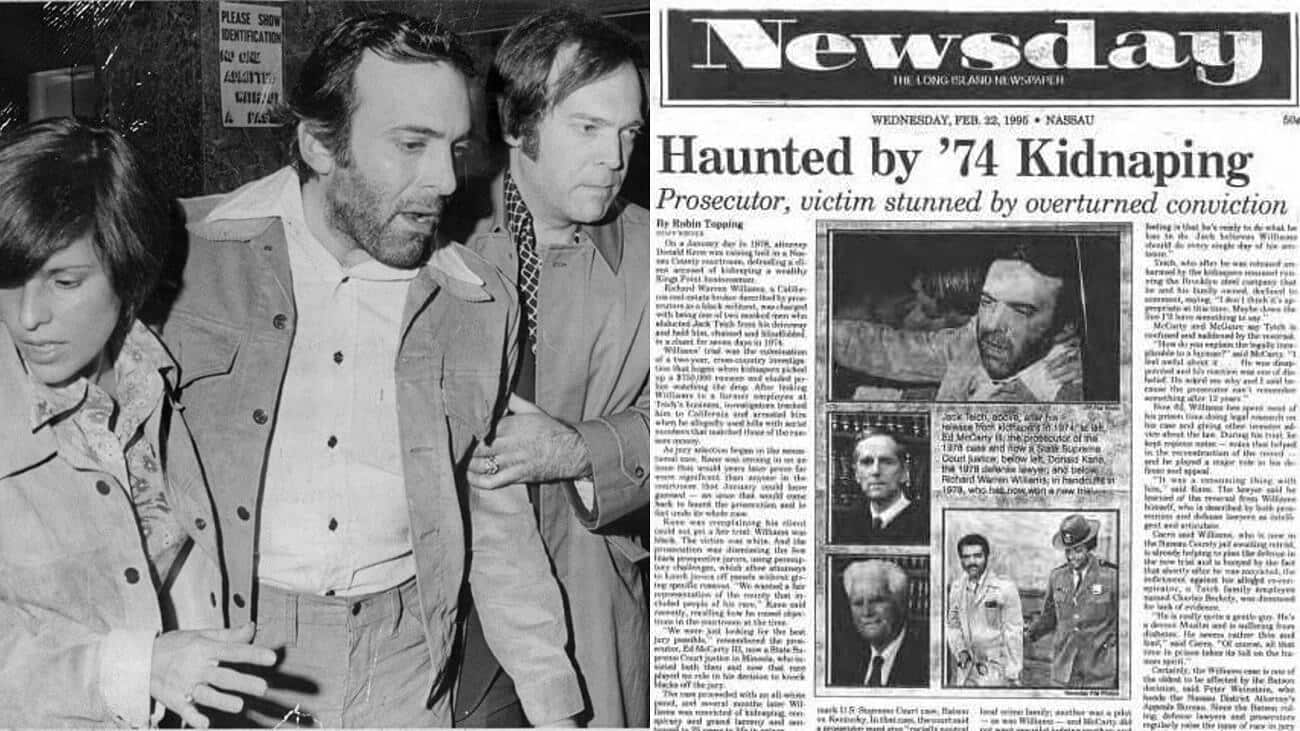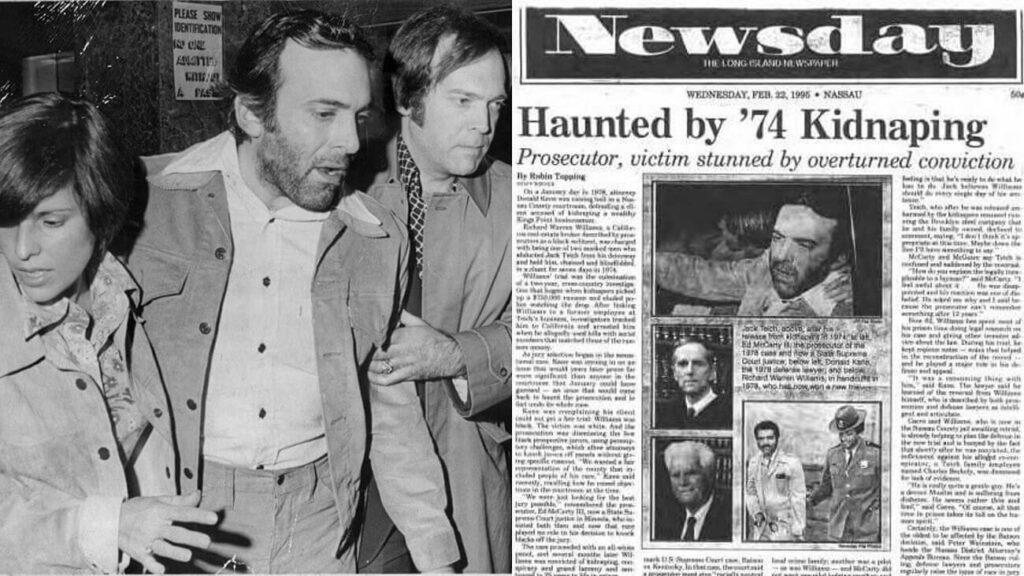 Now, 46 years later Jack Teich is ready to tell his story. His book Operation Jacknap gives the full horrifying true story of the kidnapping and ransom and his return home to his family. Jack Teich is now a father of three and grandfather of five. He lives in New York with Janet and is still a successful businessman. He has told his story in the hopes of reigniting this case, bringing all those accountable finally to justice, and locating the missing ransom money.
"The real-life crime drama that followed proved stranger than fiction, involving a tense across-the-country manhunt, a trailer in California stuffed with tens of thousands of ransom dollars hidden inside, a contentious jury trial that dominated NYC headlines for months; a guilty verdict that was overturned twenty-one years later on a controversial technicality; a retrial stymied by a mysterious fire that incinerated court records; and a civil verdict ruling that the kidnapper pay Jack Teich back the ransom money, plus interest.

Operation Jacknap tells the incredible true crime story that continues even now. Indeed, as of this writing, no one knows where the majority of the ransom money is located.

Inside, Teich also details his offer of a reward to anyone helping track down the still missing money and kidnappers."
Operation Jacknap was published on June 2, 2020 and is available to buy on Amazon.
Read a preview of Operation Jacknap on Google Books.
---
Unlimited reading on any device, try
Kindle Unlimited from Amazon
for free.
Prefer Audiobooks?
Audible 30-Day Free Trial
with free audiobooks.