---
True crime podcasts have exploded in recent years. The ongoing pandemic has served to strengthen their place for many, delivering much-needed engagement, distraction, and escapism in what's been a tough year.
New to the scene in June 2021 is a true-crime podcast with a difference. It's hosted by the UK's leading criminologist Professor David Wilson and actress and presenter Emilia Fox, who you may know from the hugely successful forensic science TV series Silent Witness.
'If It Bleeds It Leads' is a weekly podcast brought to you by Global Player and Alaska. The show's hour-long format is delivering gripping true crime content and brand-new interviews with police officers, professional experts, investigators, and ex-criminals.
"What do you do with have-a-go heroes who try to stop you robbing a bank? What's it like inside an escalating prison riot? And how do you deal with Britain's most infamous hitman telling you he's been ordered to kill you? To find out, subscribe and listen now."
– Global Player
Each week Professor Wilson and Emilia Fox opens up a true crime case or topical subject to dig into and take a look behind the scenes. Their experience and intense curiosity give them the tools to ask probing questions, getting into the gritty details and keeping interviews and discussions lively and engaging from start to finish.
These are two hosts delving into fascinating stories not heard anywhere else before. Podcast guests that have been confirmed so far include Noel 'Razor' Smith, the former UK's most prolific bank robber, Mark Bonnar from Shetland, and Line of Duty and Investigative journalist Donal MacIntyre.
The podcast follows on from the 3-part Channel 4 series "In The Footsteps of Killers" where David and Emilia investigated famous cold cases using the latest forensic science and criminological research to find new clues in these unsolved crimes.
Episodes include The Heist, The Hitman, and The Crime Chromosome. Find and listen to If It Bleeds It Leads on Global Player or wherever you listen to your favorite podcasts.
---
David Wilson is a Scottish Emeritus Professor of Criminology at Birmingham City University and former prison governor. Professor Wilson has worked with many of the UK's most dangerous prisoners and serial killers including Charles Bronson and Dennis Nilsen. He has authored numerous books and regularly features on TV and radio as a commentator and presenter. I've been lucky enough to capture some of his time to ask him some questions about the new podcast and his career.
Q&A With Professor David Wilson
---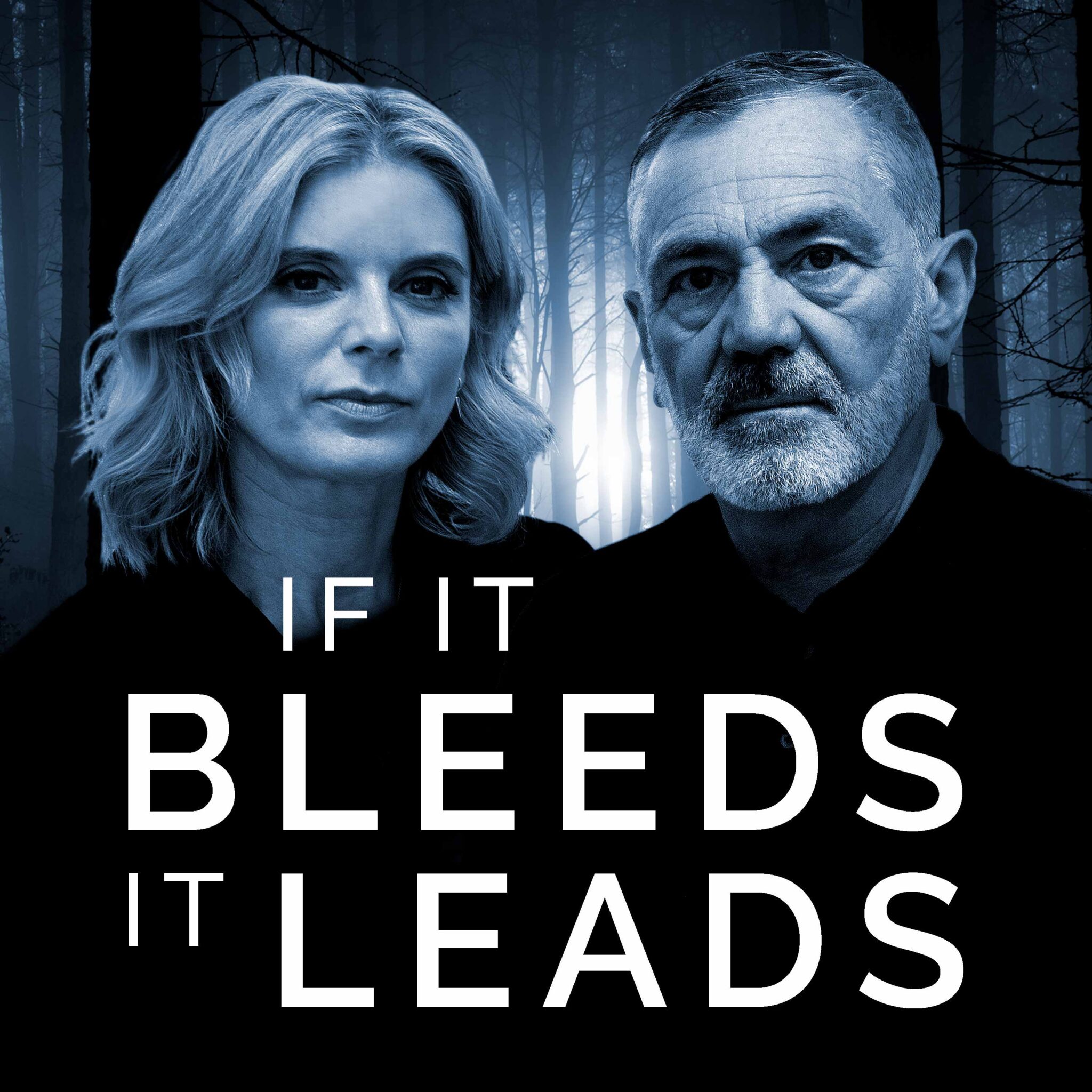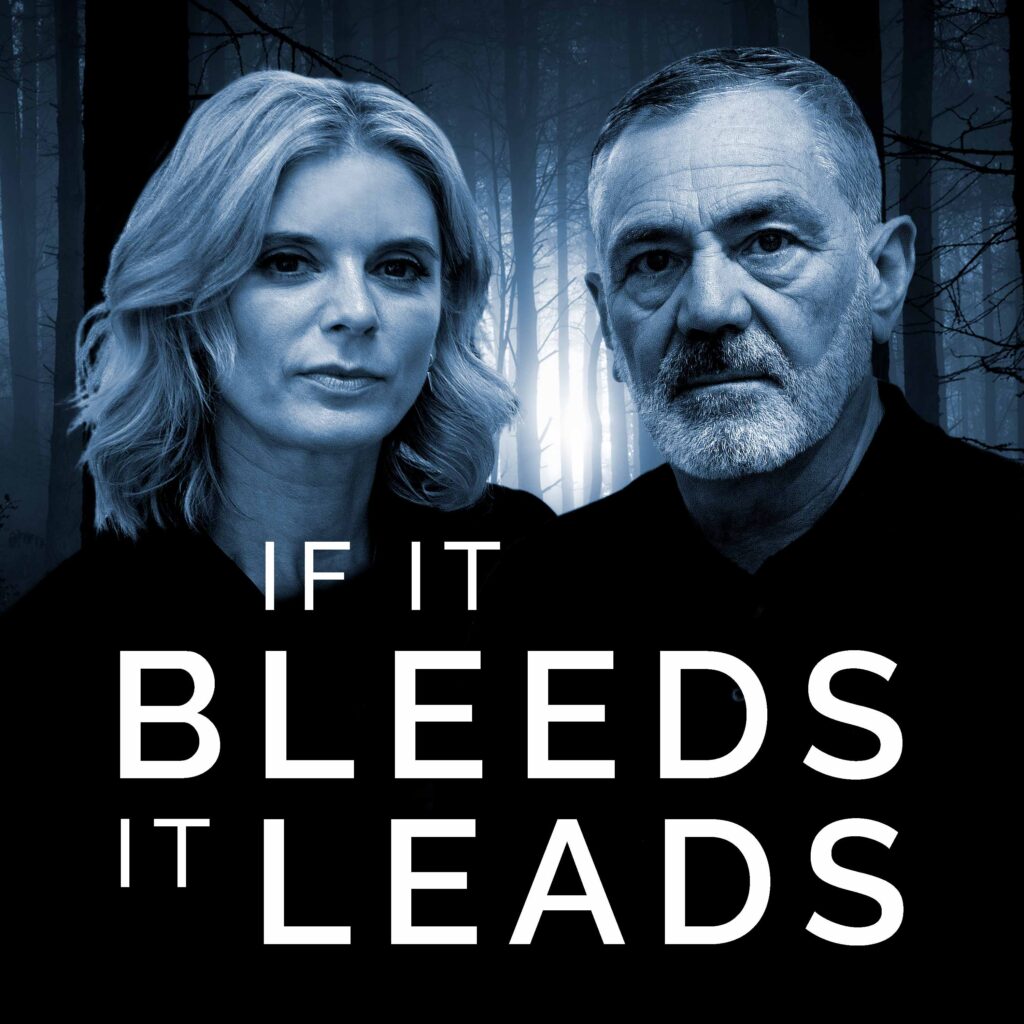 Q. The first episode of If It Bleeds It Leads was released on 14 June, featuring the UK's most prolific bank robber Noel 'Razor' Smith who scores very highly on the Hare Psychopathy Scale. From your experience as a prison governor, how much do you agree with what Noel says about being a psychopath in prison? Do you think most violent offenders are psychopaths or is this more the media representation of them?
DW – I think that the label "psychopath" is overused and certainly misunderstood. I think that we should be far more selective about when it is appropriate to use that term and I certainly do not think that all violent offenders are psychopaths. Noel is clinically diagnosed as a psychopath but he also spent 5 years in therapy at HMP Grendon. He is also my friend. His behaviour in some prisons – before he came to Grendon – was certainly challenging and I think that Noel himself acknowledges that now. Indeed he talks about this in his wonderful book A Few Kind Words and a Loaded Gun.
Q. The podcast follows on from your 3-part series on Channel 4, also with Emilia Fox, called 'In The Footsteps of Killers' where you investigate cold and unsolved cases. Was a podcast follow-on series always the plan or did the idea come up during the filming and investigative process for the TV series?
DW – No the timing of the Channel 4 series and the overlap with the podcast is co-incidental. We actually had finished the TV series in late 2020 and expected it to be broadcast in January-February 2021. For various reasons it was delayed and so – like busses – they've both come along together. Mils and I have been talking about doing a podcast for ages but, with one thing or another, had just never got round to actually doing it. We were grateful when Global and Alaska took over the reins and made it happen, or we would probably still be talking about doing it!
Q. You completed your PhD at Cambridge in 1983 and straight away joined HM Prison Service as Assistant Governor of HMP Wormwood Scrubs; one of the most known and violent prisons in the UK. What was your PhD research and did this influence your move from academia straight into that kind of very heavy hands on role?
DW – Good question as I rarely get asked about my doctoral research. Are you ready? It was about the secession crisis in antebellum North Carolina (1847-1861) and was therefore a mix of History and Philosophy. However, I had friends who were studying Criminology and that created a connection to the Cambridge Institute of Criminology. Through them I heard about the Assistant Governor scheme and applied. In many ways the PhD created opportunities for me – largely because I think everyone thought that I was a doctor! It was really rugby – and something that happened on the rugby pitch – that made me start to think about crime and punishment but that, as they say, is another story!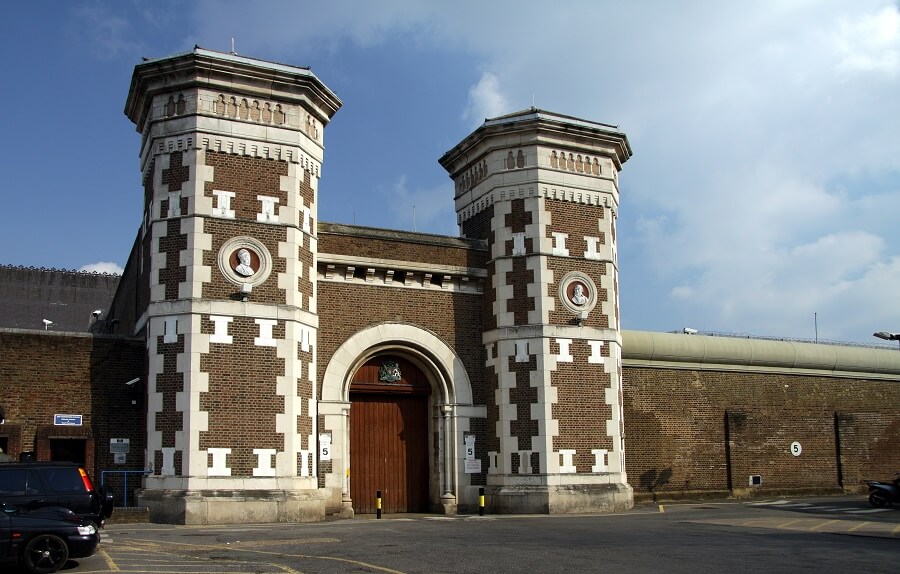 Q. I've always been interested in familial crimes, familicide in particular. You published an excellent research paper 2013 with Professor Elizabeth Yardley and Dr Adam Lynes, analysing 71 familicide cases from 1980 to 2012. Now 8 years on, how much do you think research into family annihilators has progressed? Do you think we have a much clearer idea of risk factors and motives for these acts?
DW – We always wanted to do a follow-up paper about female family annihilators but I retired from the university before we got round to that. At the time we were simply trying to make sense of this under-researched area and have people move away from simplistic notions of why crimes like this occur. That led to our development of a typology of male family annihilators and, like all typologies, I thought that it was helpful but also had limitations.
Q. You also published a paper with Professor Yardley in 2014 on the contemporary nurse healthcare serial killer. This made me think about the recent neonatal nurse Lucy Letby case. She is yet to go to trial and the offenses are obviously alleged at this time but, it's a case that reminds many of the Beverley Allitt case from 1991. I'm curious about your thoughts on both cases in terms of diagnoses like Munchausen's by Proxy and the common factors in Angels of Death cases?
DW – As you say, the Letby case has not come to trial and so we should not discuss that. In fact we were able to show that in some so-called "Angels of Death" cases the evidence to convict them was very poor – to the extent that we thought that one man – Colin Norris – was completely innocent.
---
---
Q. Throughout your career you've come into contact with a long list of some of the most violent offenders in the UK, including many of the county's serial killers. Are there any of these individuals who really got under your skin or left a lasting impression whether good or bad, surprising or disturbing?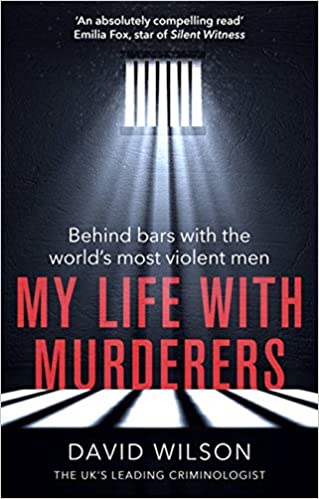 DW – No one got under my skin, but I do think that I learned a great deal from Dennis Nilsen. Specifically I learned that you can never trust a word that a serial killer tells you and that insight of course led me to distrust the FBI and their approach to profiling. That had been based on 36 interviews with convicted serial offenders and I kept arguing that that seemed to me to be a poor basis on which to build an understanding of the phenomenon. That's why in my academic and more popular work I have always been keen to look at the groups who are attacked by serial killers, rather than the serial killers themselves. This victim-centred approach seems to me to offer up more possibilities about what we can do to prevent more serial killers emerging in the future.
Q. I noticed on the back cover of your book 'My Life With Murderers' it states "..some of these men became David's friends; others would still love to kill him." Could you elaborate on that for us?
DW – I think that it is better not to!
Q. You have been on our television screens in many different roles. You're an author of multiple books, an experienced criminologist and former prison governor and a respected academic. What is your favourite kind of work? Is it working with prisoners and offenders, or investigating cases, writing or the television and now podcasting world? Is there something out there you still really want to do that's on the one day maybe list?
DW – I feel that I have always had a "portfolio lifestyle" as far as my work is concerned. I enjoy the mix of roles and tasks that this lifestyle offers to me. My most important work remains that which I do with the police and which I don't talk about, but of course the greatest fun comes with the media. However, I don't take the media for granted – I see the work that I do onscreen as an opportunity to engage in public criminology and help to shape a better and broader understanding of crime and punishment.
---
Thank you Professor Wilson for your time in answering my questions. I can't wait to hear the rest of the series of If It Bleeds It Leads!